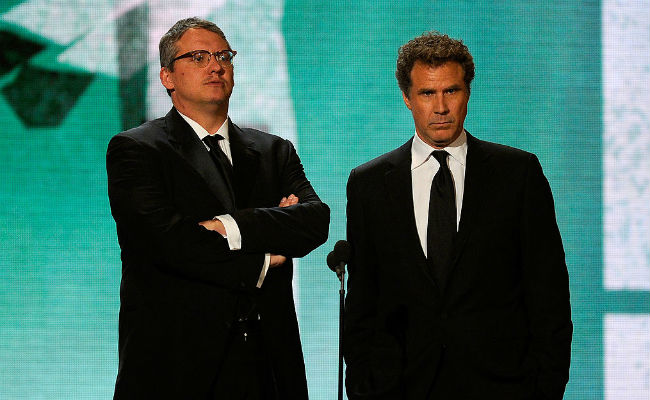 HBO is giving us even more drama — this time from funnyman Will Ferrell and producing partner Adam McKay.
The creative duo behind comedy hits like Anchorman, Talladega Nights, Step Brothers, and pretty much every other hilarious movie made in the past decade are taking their talents to the cable network with a new show that's already been given a pilot order.
Written by Peep Show co-creator Jesse Armstrong and directed by McKay, the new series titled Succession centers on an American global-media family with plenty of wealth and power plus all of the dysfunction that comes along with it. The series is being produced by McKay and Ferrell and will supposedly explore "international business and the perils of power in the 21st century" — something that seems right up McKay's alley after The Big Short, which tackled the financial crisis of 2007, earned him an Oscar this year.
HBO also ordered new series Mogadishu, Minnesota from Hurt Locker director Kathryn Bigelow. Another family drama, the show examines what it means to be American among the Somalis of Minnesota.
Both shows are the first pilots ordered under HBO's new president of programming Casey Bloys.
With Game of Thrones slowly winding down, it's nice to see the network ramping up original content and giving viewers even more to choose from in the drama department. Here's hoping Ferrell's involvement in Succession extends beyond producing. A few recent movie flops aside, his burgeoning TV career (a Lifetime movie, The Spoils of Babylon, that wacky baseball meta-mockumentary) has been pretty interesting to watch.