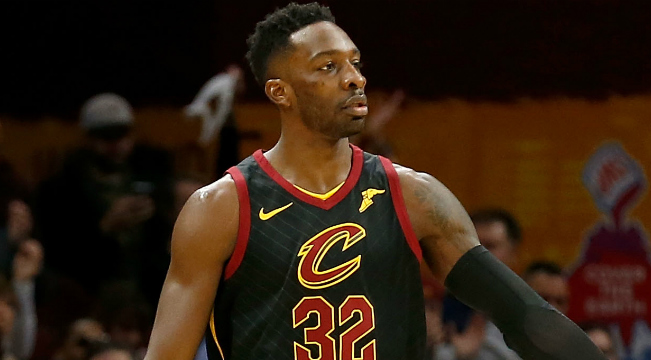 Tyronn Lue may be officially getting back on the bench for the Cleveland Cavaliers on Thursday night, but during his leave of absence from the team to get his health in order, Lue was involved in things like setting the team's starting lineups. It remains to be seen whether the move he announced prior to Cleveland's game against Washington had anything to due with his time watching the team from afar, but Lue told the press that he's once again shaking things up among his starters.
Lue will insert veteran forward Jeff Green into the team's first unit, and Thursday will be the 10th time that Green has been among Cleveland's starters this season. He will continue to rack up the starts over the remainder of the year, as Lue also announced that Green will join the Cavs' starting lineup for the remainder of the regular season and the postseason.
It's important to remember that starting lineups can change very quickly, whether that be because of matchups, injuries, performance, or something else. Still, this is an interesting move by Lue, as the Green-James-Love trio has played a fair amount this year and has registered a net rating of +3.7 while on the floor. (You can make a pretty strong argument that this spot should go to Larry Nance, as the net rating of James-Love-Nance lineups is +20.3, albeit in a much smaller sample size.)
Lue has been fiddling with the Cavs' lineups all year long and has kept looking for the right combination of players, and time will tell if getting Green among the starters is ultimately the move he's been looking to make to help Cleveland win its second title in three years.