Whew, the vacations were going very strong this week, so many that there was even some overlap in even the most specific and deeply personal of summer activities, namely guys getting married and guys riding horses. But it's a bittersweet time, because usually this many vacations going down at once only means one thing: the last gasp of summer before the scourge of training camp clamps down on all the sun-soaked days we've spent floating around in a pool and wearing bucket hats without remorse.
Is it better to look back fondly on the times we've had, or to dare autumn to pry them from our cold, tan fading out of them in real time fingers? Likely the latter but don't fear, there's still the award ceremony for this season's greatest honor: naming the MVP of NBA Summer Vacation Watch, probably next week.
Karl-Anthony Towns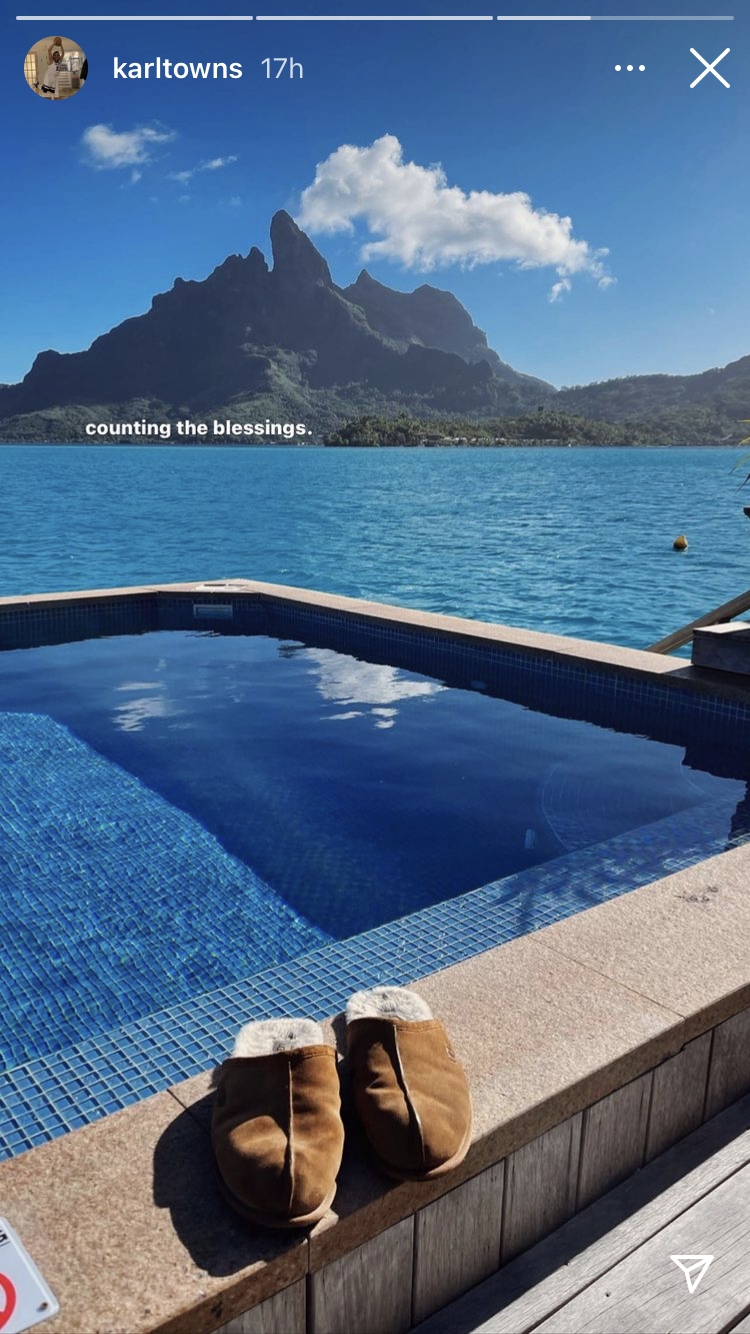 KAT and Jordyn Woods went on vacation to Bora Bora. From my close and careful deductions it appears that they spent most of their time swapping one body of crystal clear water for another (the South Pacific and a private infinity pool), gazing at this mountain in the distance, and keeping comfortable slippers within arms reach.
Rating: So, a summer vacation handled expertly.
Serge Ibaka
Serge is still on vacation, but more than that, he wants you to know that he's still wearing this hat. You know when you get a new item of clothing and you wear it all the time but you don't think anyone notices? It might not be this hat exactly, but next time remember that it is this hat, metaphorically, for how much everyone is noticing. I'd also like to report a rare SVW mistake in that my guess from last week as to Serge's location was wrong, he's in the Dominican Republic.
Rating: Another thing Serge's hat is a metaphor for is doing what you want in the most unselfconscious way possible!
Victor Oladipo
Dipo was in Hawaii, wearing some painterly swim trunks and an assortment of vacation necklaces, one a lei and another some pink bauble-y beads that matched his crocs. Unclear whether he sipped on this cocktail or just held it for posing purposes, or maybe ended up leaving it somewhere as one tends to do on vacation.
Rating: I like this, but it makes me feel lonely. And this probably didn't help.
P.J. Tucker
Alright, bear with me, because like Tucker's wardrobe in all of these pictures, this deserves incredible care and attention. P.J. was in Venice, so was the Venice Film Festival, but really I think he just went for the Dolce & Gabbana show?
The man rode around on many chartered luxury watercraft and got some exemplary fits in before the main event.
He also gave Diddy and January Jones the pleasure of his company.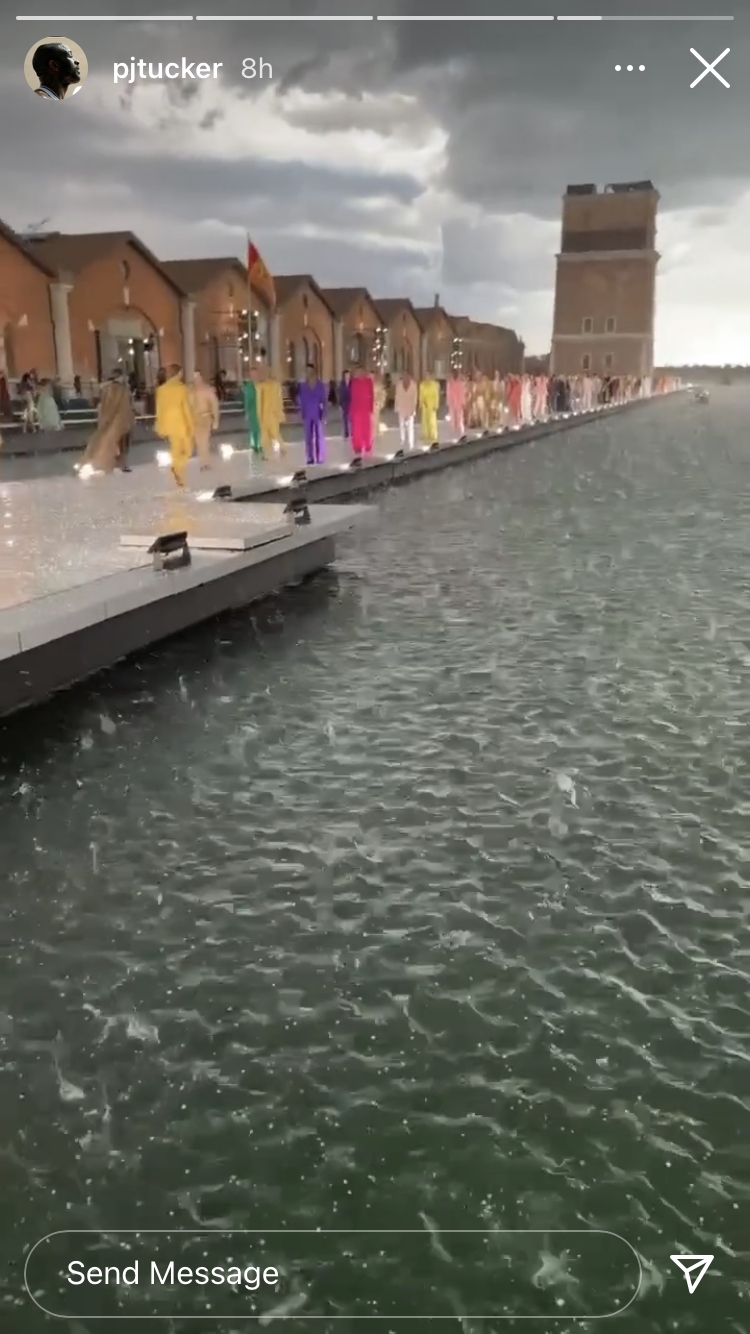 It hailed during the show itself, and I know this is blurry, but trust me when I say that model in the canary suit at the end wiped out.
All in a day's work for P.J.
Rating: Angels, weeping.
Klay Thompson
Klay lamented that he needs someone else to play chess with because either Rocco is a master, doesn't have the patience, or both.
Rating: Don't let Rocco's aloof gaze fool you, he know he's the only one that's going to grace the other side of that board.
Fred VanVleet
Steady Freddy took a mountainous getaway this week and spent some time in rivers catching fish, in forests probably huffing the clean air, standing in various vistas with the sun pouring down on him while riding a bike, and texting about the cost of an oil change.
Rating: Fred looks seriously so relaxed that even the exorbitant price of that oil change could not phase him.
Mike Conley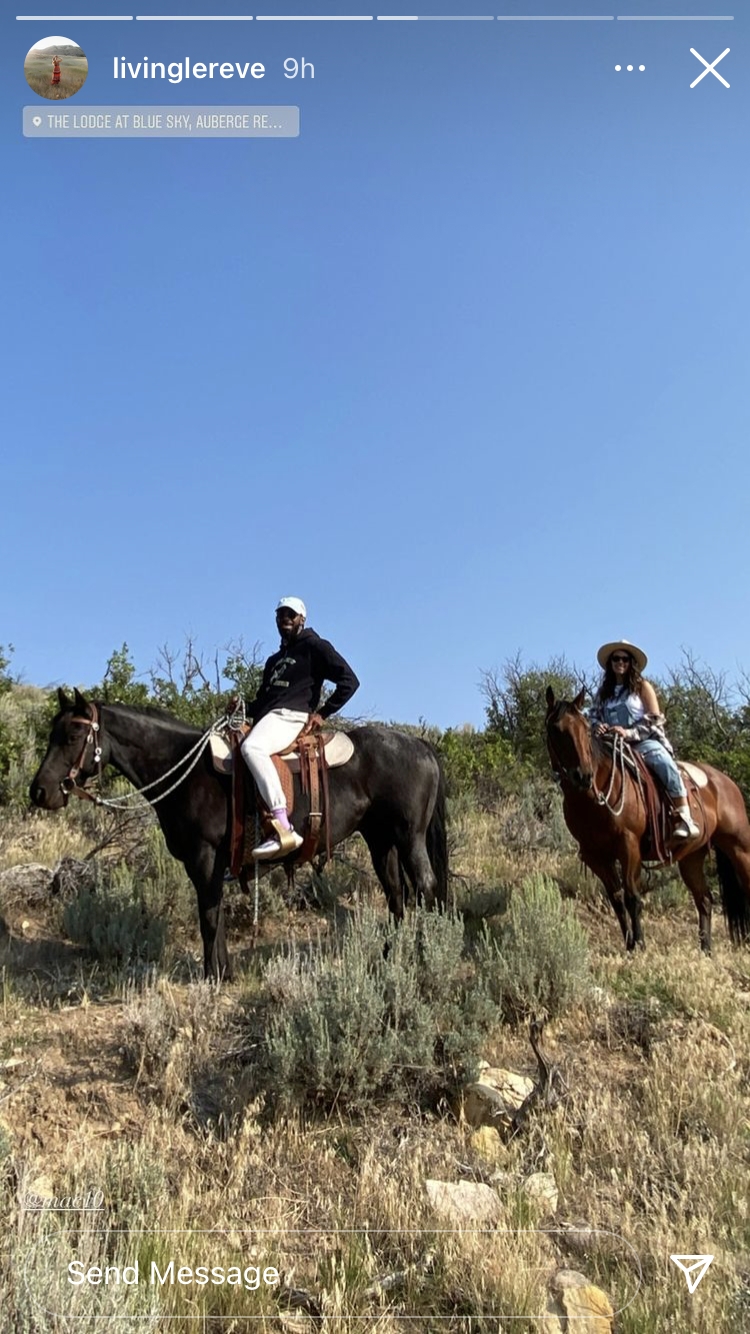 Kindest man in the world Mike Conley took a vacation at a mountain lodge west of Salt Lake City his wife, Mary, though to speak to the man for more than three seconds is to realize that wherever Conley goes, he takes the calm vibes of vacation with him. Once there, he took a trail ride, and I'm frankly impressed that they matched him with such an appropriately tall horse.
Rating: Mike Conley, named MVP of horse girls everywhere.
DeMar DeRozan
Majestic mountain vistas are big this week! So was the experience of staring stoically off into them, as exemplified here by DeMar DeRozan. Obviously this is one of the most safe for shorts spaces out there, but to see DeRozan looking so cozy in a hoodie, toque, and probably long pants reminds us that just like the seasons, our appreciation for different types of vacations can change.
Rating: But if you come around me with a pumpkin spice latte I'm knocking it out of your hands.
Bogdan Bogdanovic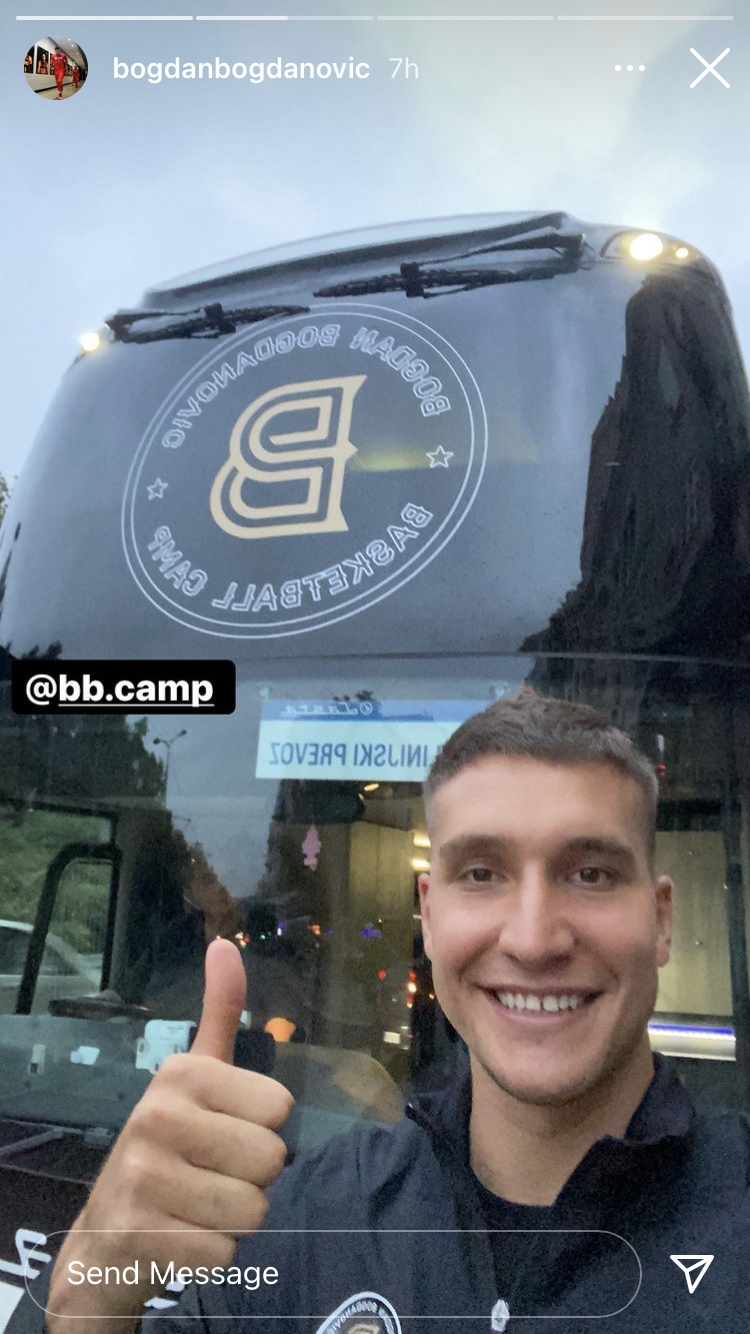 Bogdan is running a delightfully alliterative basketball camp. Please enjoy this picture of him looking so happy about it.
Rating: If you want to believe he drove the bus, I don't think it's too far of a reach.
Myles Turner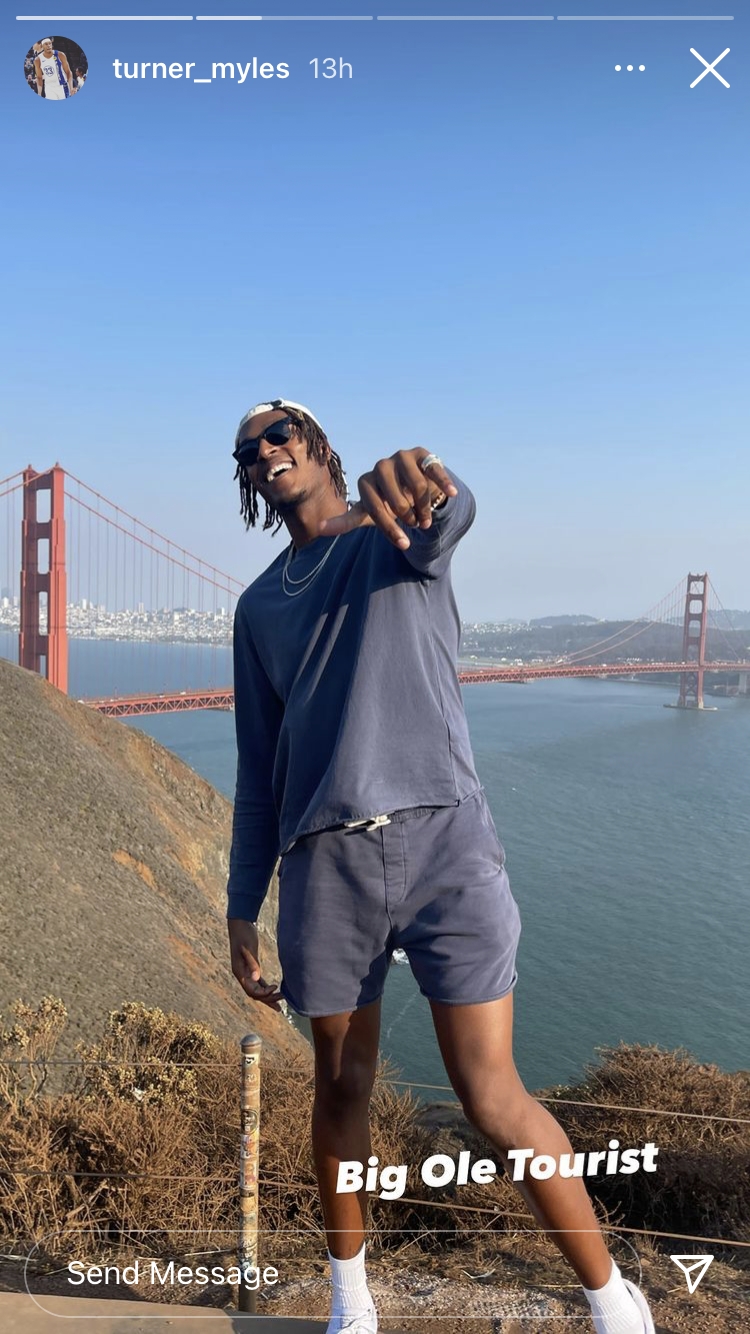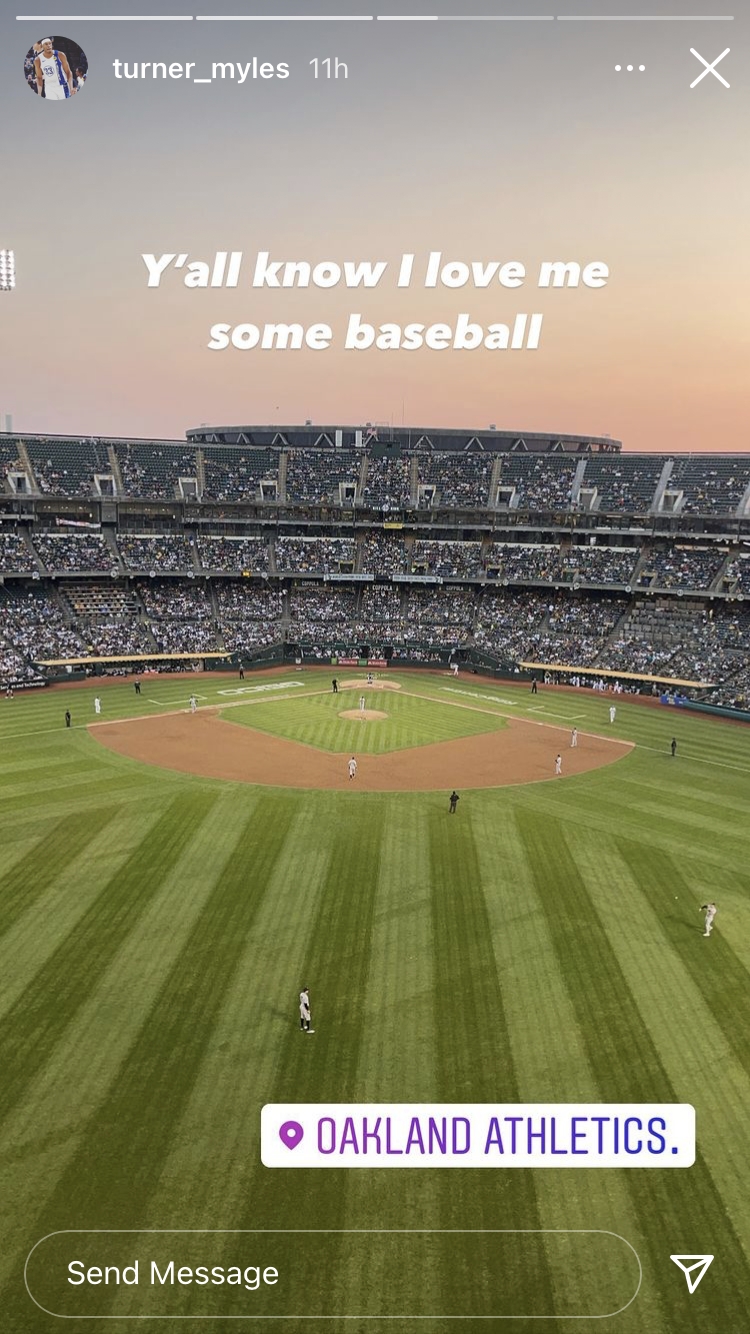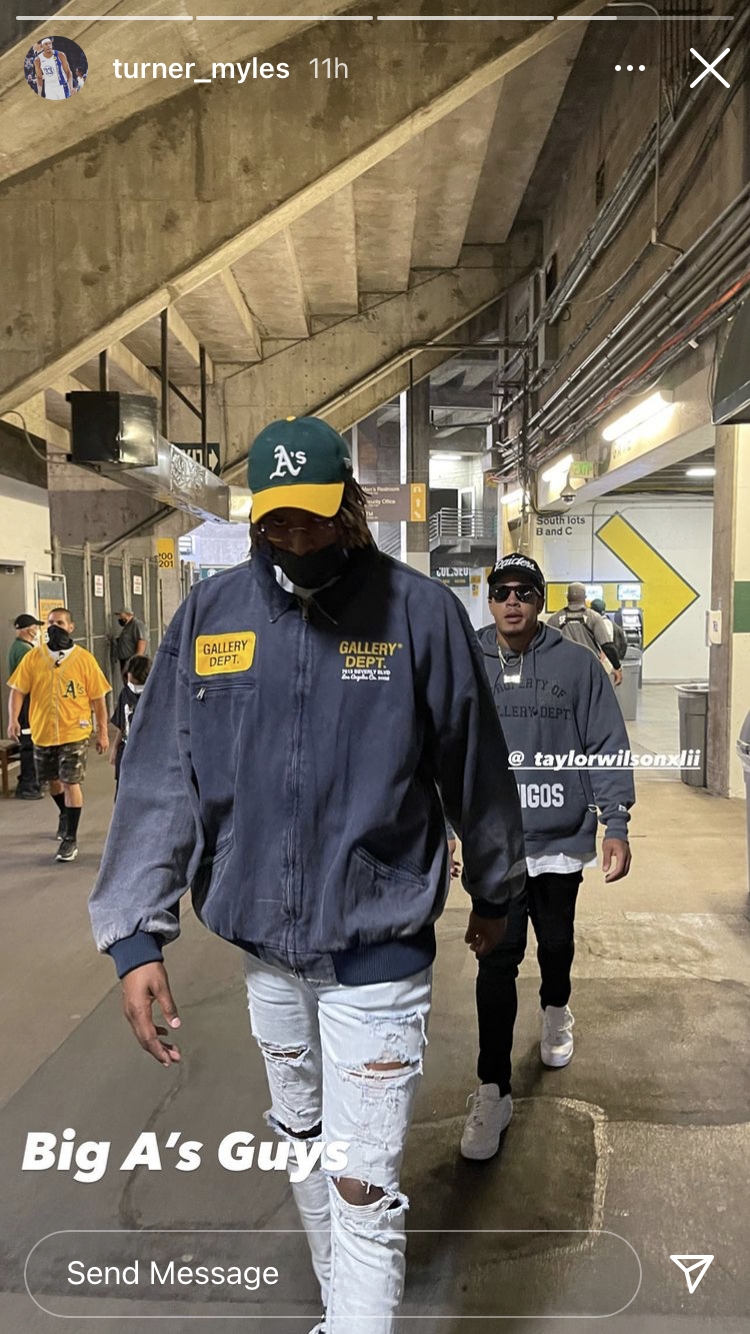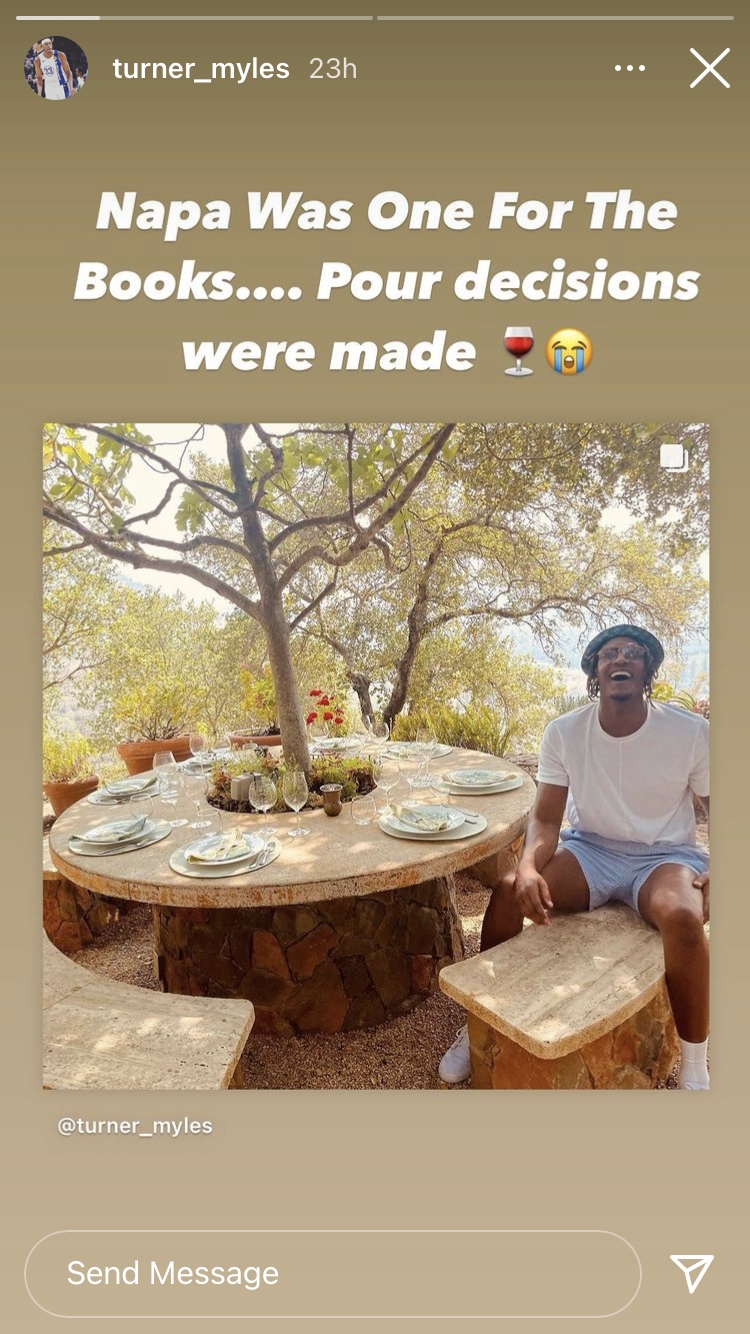 I'll just say it: Myles is in serious contention for NBA SVW MVP. The man has been enjoying some seriously wonderful looking trips with friends this summer, most recently on a visit to San Francisco and Napa, where he embraced being a tourist as much as he did wine puns. This summer might also be Turner's induction into NBA wine guy territory, so all in all just a lot to consider here when giving out the most prestigious award in sports.
Rating: Knock off a couple points for baseball but knock them back on for maybe Myles is being facetious? One can dream.
Tobias Harris and Boban Marjanović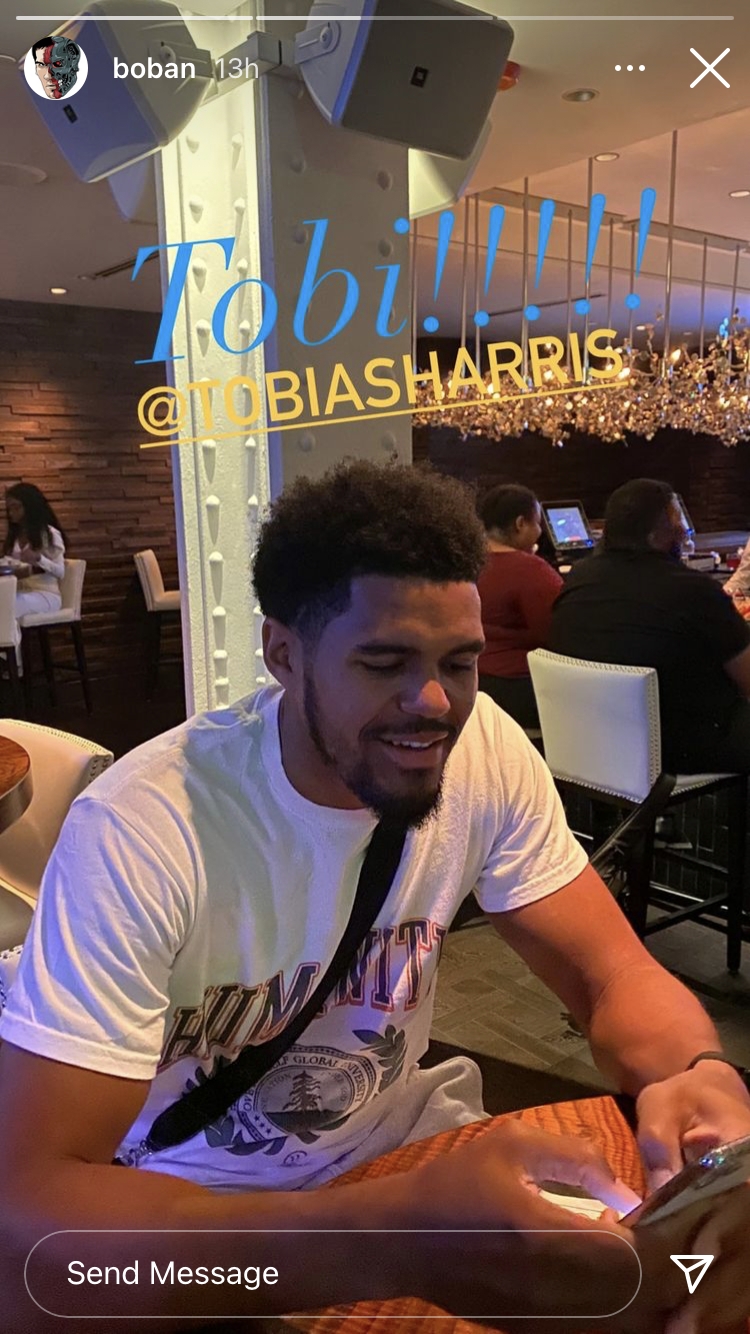 HUGE summer vacation best friend news: Bobi and Tobi got the band back together and their excitement and relief at the long overdue reunion was palpable, even through the flimsy and brief world of IG stories.
Rating: Let the smiles on both of their faces wash over you like a spa package only available to the very wealthy, which could actually be a thing the very wealthy would pay for.
Lonnie Walker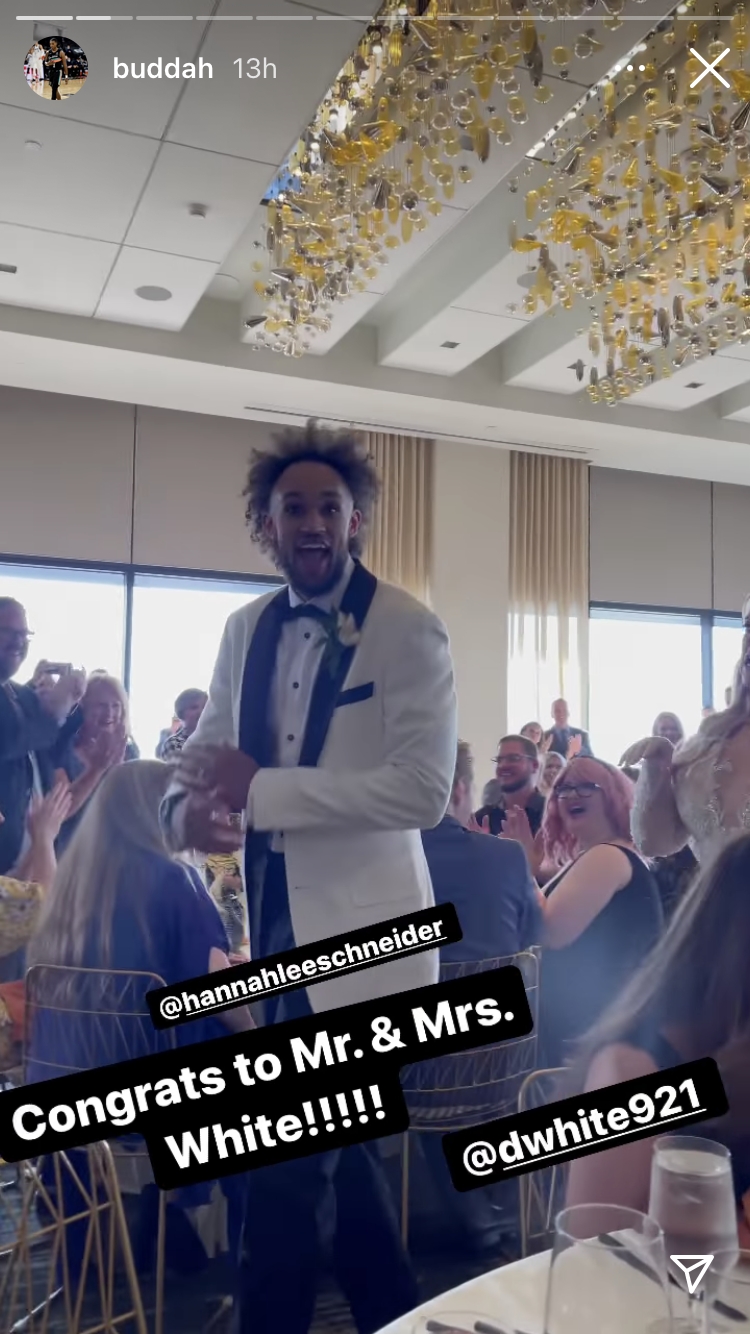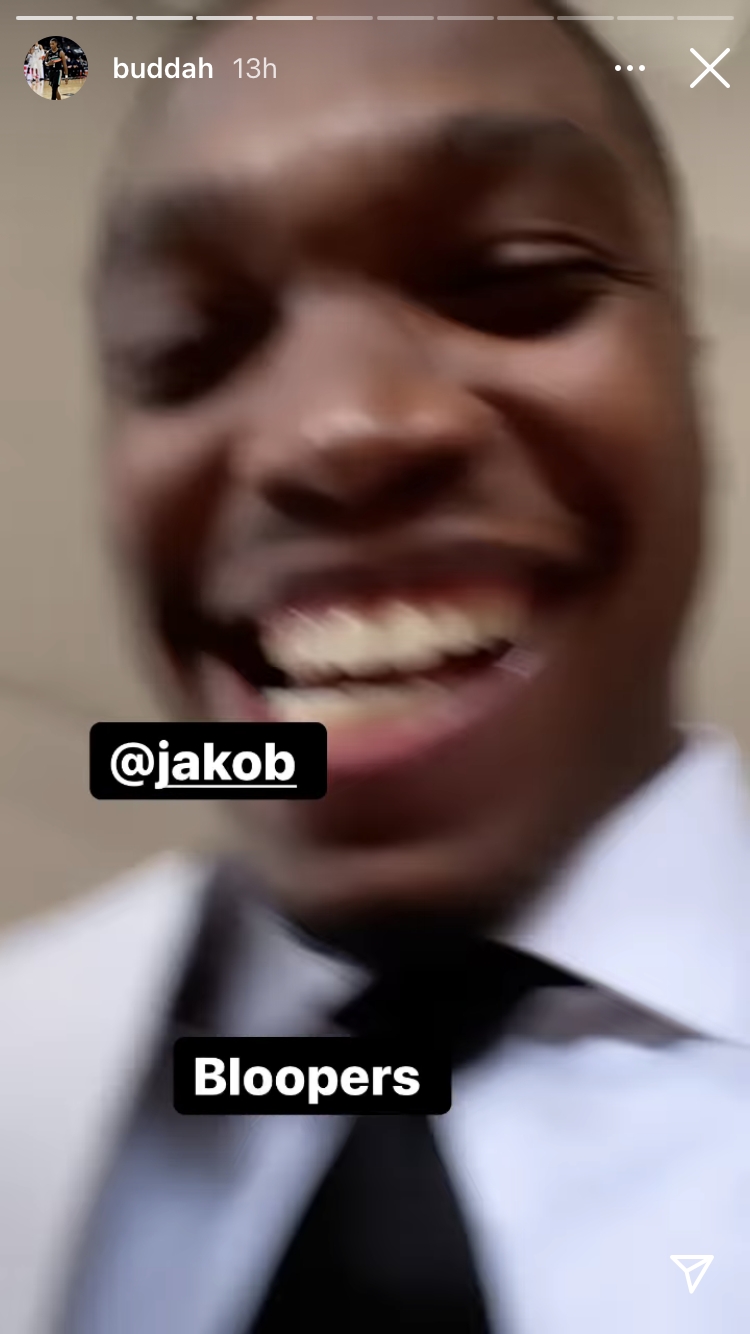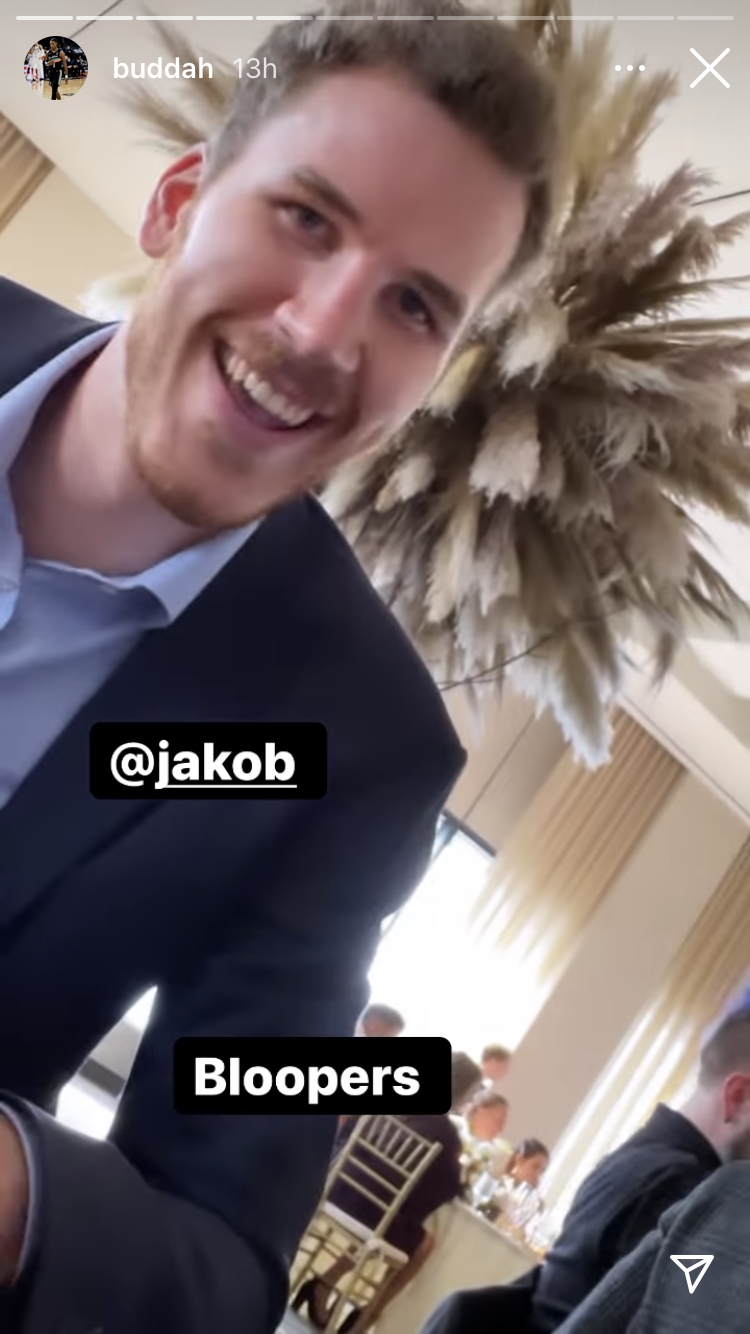 Lonnie was at the wedding of Spurs teammate Derrick White, and was at the same table as fellow Spurs teammate Jakob Poeltl. They screamed their congratulations very loudly and then did some "bloopers," which were mostly blurry videos of the both of them looking dapper and happy.
Rating: Couple good teammates in holy matrimony right here.
Delon Wright
Delon took a vacay to Turks and Caicos where he paddle boarded, road ATVs at a reasonable speed on the beach, and came across a motherlode of conches.
Rating: Dance in an infinity pool like no one's watching, even when they're filming you.
Patrick Beverley
Frankly I'm pleased to see Pat take a vacation after the way you all treated him during his twelve-ish hours spent almost playing for the Grizzlies. This man deserves that pitcher of champagne and some sun before experiencing the full-body brutality of a Minnesota winter.
Rating: Seriously Pat soak up that sun like a lizard.
D'Angelo Russell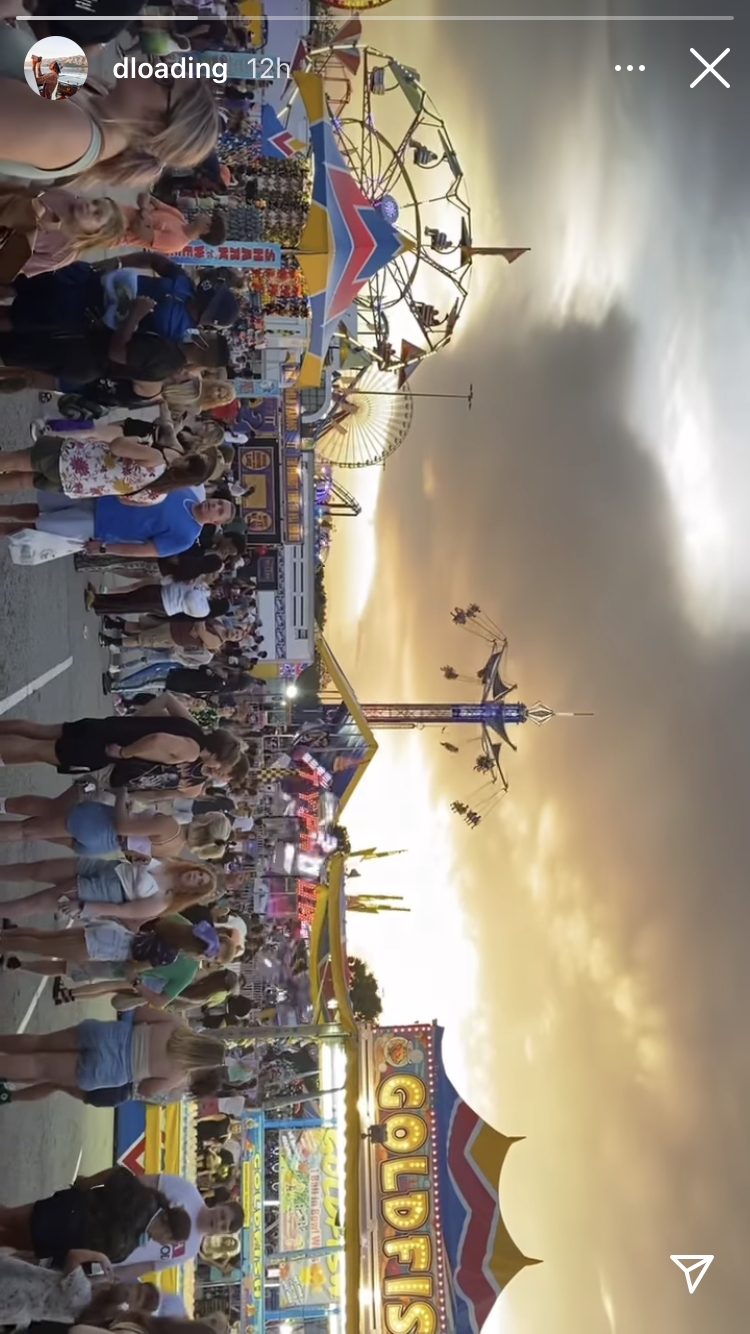 Looks like D'Angelo Russell went to a local fair of some sort.
Rating: I hope he enjoyed a corn dog as much as he did the apocalyptic lighting.
Josh Hart
Another wedding! This time Josh Hart's!
Rating: Congratulations, Josh!
Jordan Clarkson
It's Jordan Clarkson's time to eat a passionfruit, also to take a nice day trip to south-central Texas, where Matthew McConaughey, Willie Nelson, and clearly very gorgeous natural swaths of lighting are from.
Rating: I hope some noble Texan gave him that car.
Danny Green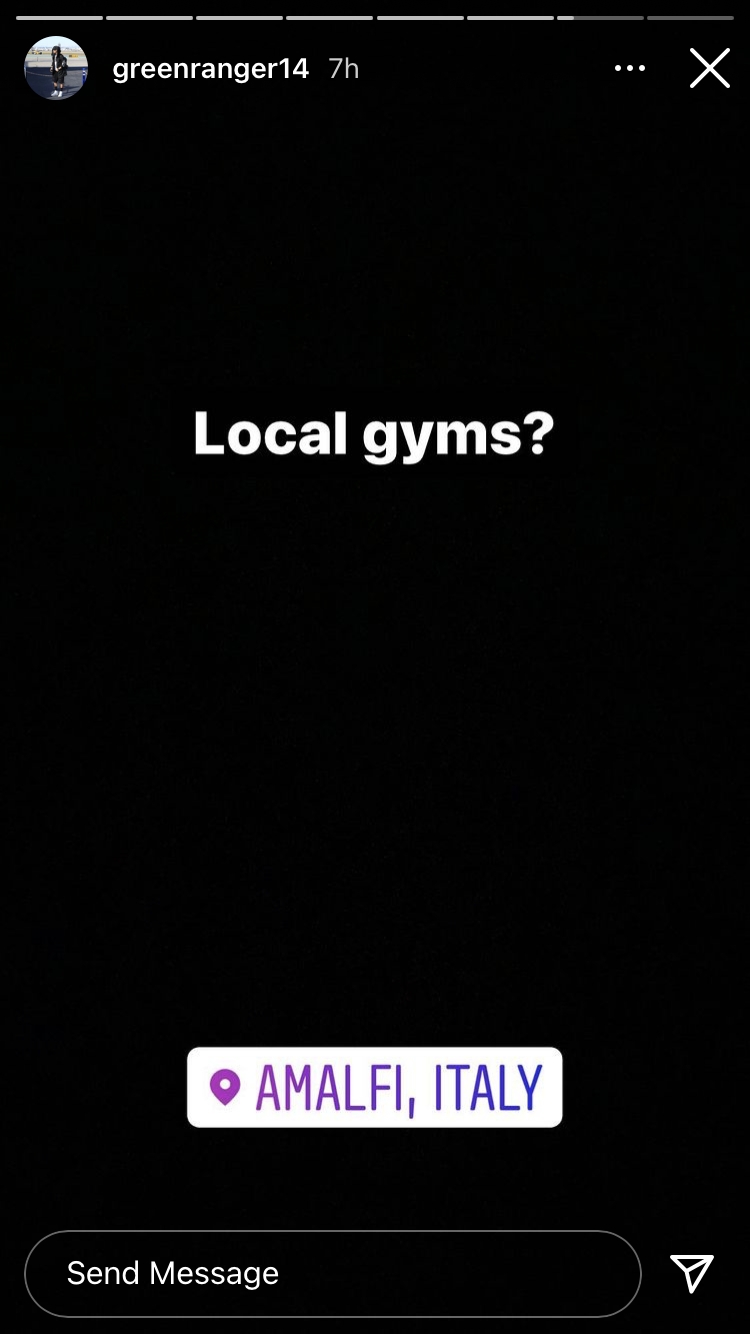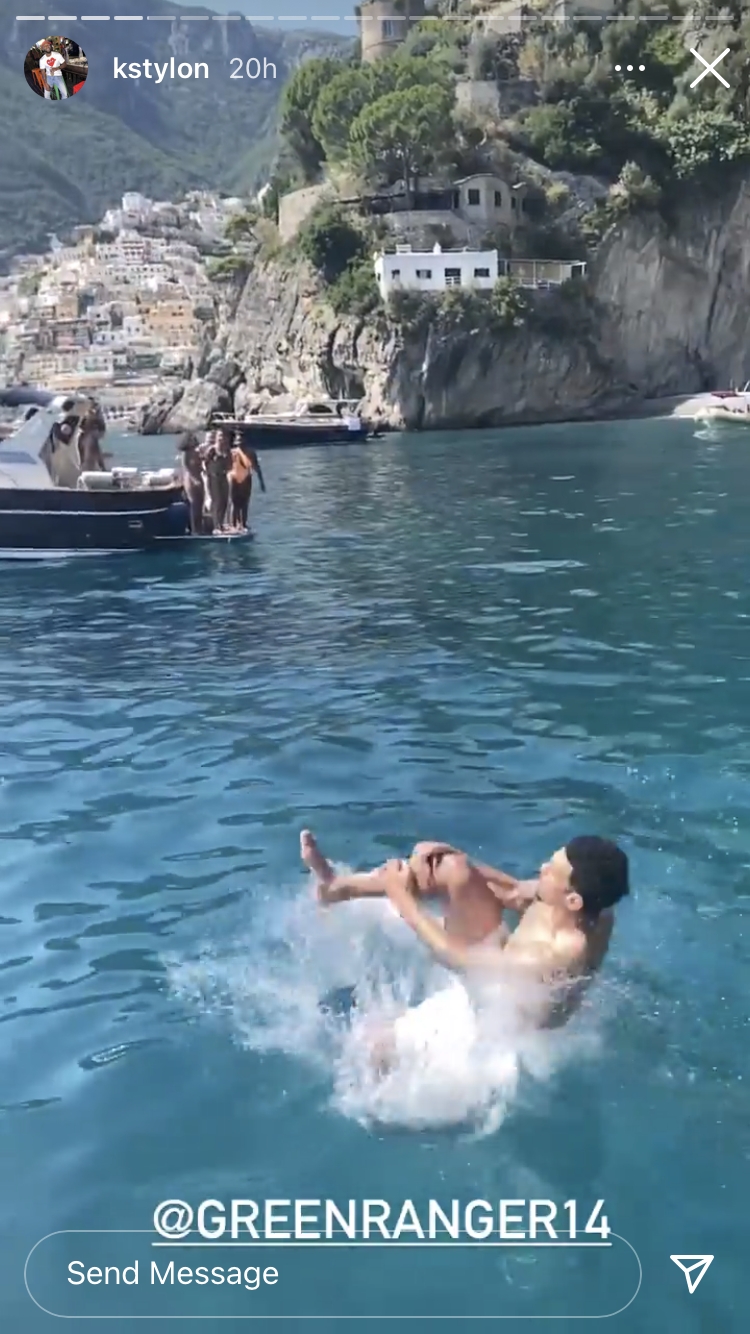 Danny basically committed one of the highest crimes of summer vacation, which is going on summer vacation and not posting any pictures, only asking plaintively where it would be possible to please find a gym while being sure to let everyone know you are on THE AMALFI COAST. Thankfully, Danny has some really good friends who saved his ass from SVW banishment by posting a video of him jumping off a boat into the ocean, as the months of June-through-mid-September intended.
Rating: Saved by a sloppy cannonball.
Rudy Gobert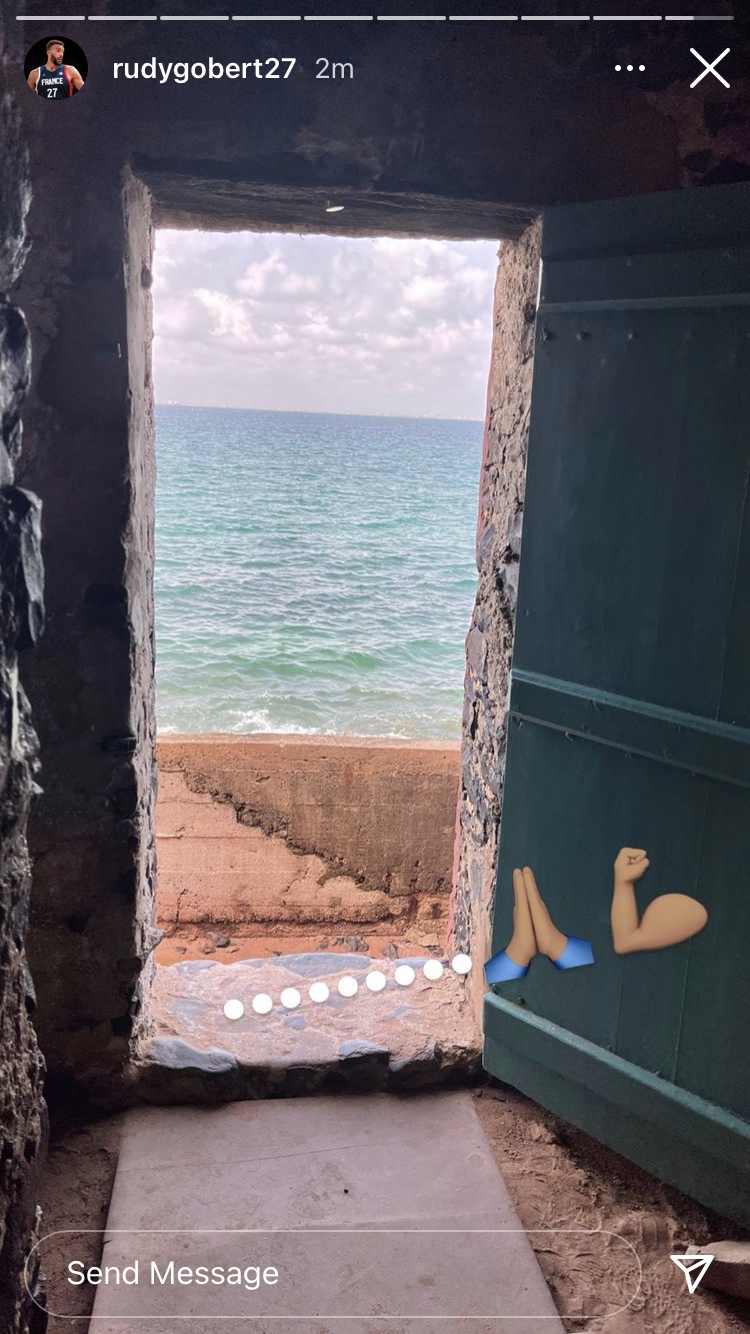 Well, Rudy, you've officially alluded me. I wasn't going to include this but it's important to showcase your failure sometimes. Remember last week when I said Gobert was behaving like one of those influencers who goes somewhere only to share vague photos that lack any real geographical evidence, occasionally followed up with a praying hands emoji? Well…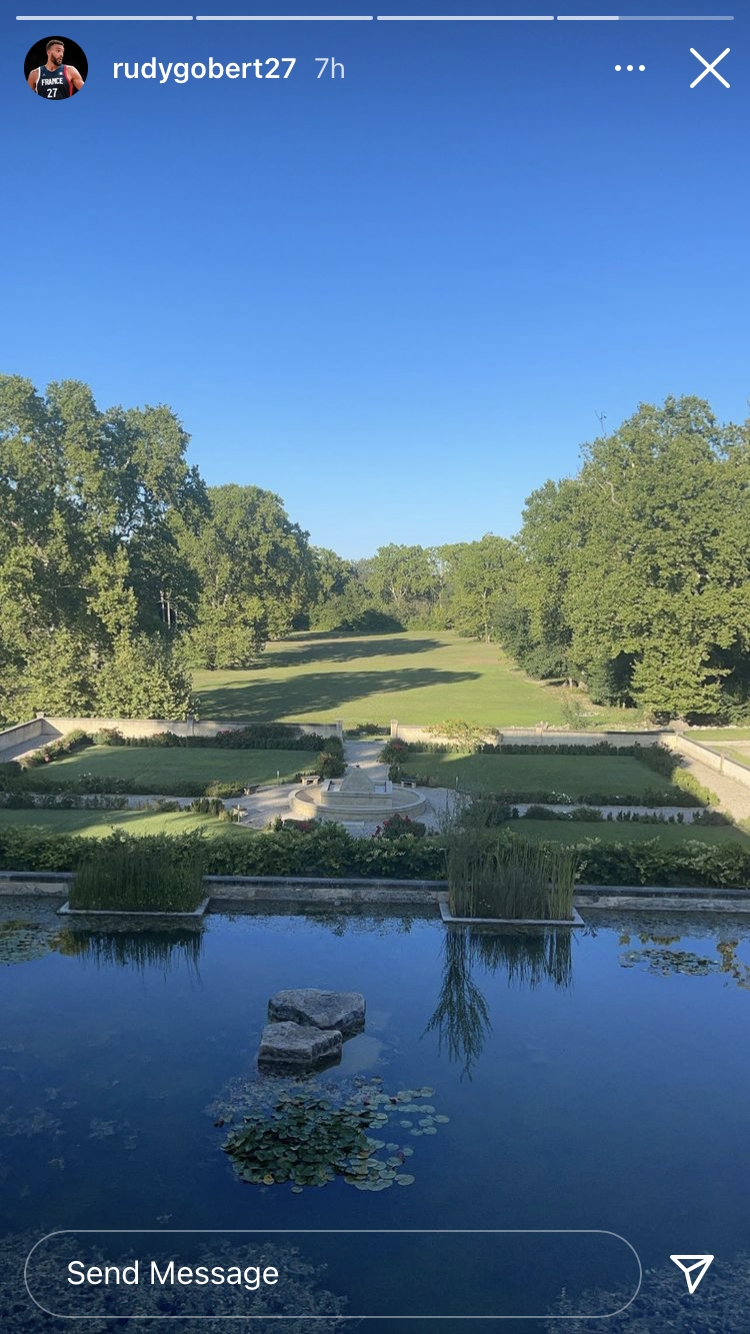 As if that weren't enough salt jam packed in the wound, Rudy then just returned to Paris and like, the palace of Versailles. NBD.
Rating: Elude me once, shame on me, elude me twice, really just shame on Rudy Gobert.
Terrence Ross
T-Ross is on the Greek island of Mykonos, staring seriously at the horizon, or else an incoming party boat, or else a rave on the beach of which the deep SVW heads will remember James Harden attended one summer.
He also took a dramatic walk down his villa's driveway in a billowing silk matching shirt and short set and seems nervous the way that can sometimes happen when putting on vacation clothes for the first time. But then he took a boat ride, also a but nervous, but leaning into it.
Rating: A lesson, wear your vacation clothes, don't let your vacation clothes wear you.
Justin Holiday
Horses remained a hot mode of leisurely transport this week, with Justin Holiday taking one for a spin at a ranch near Jackson Hole, Wyoming. Again, a great, tall horse here that suits the length of leg upon it, and a great hat — and expert angle of tilt to it — on Justin.
Rating: #cowboyholla, indeed.
Jaren Jackson Jr.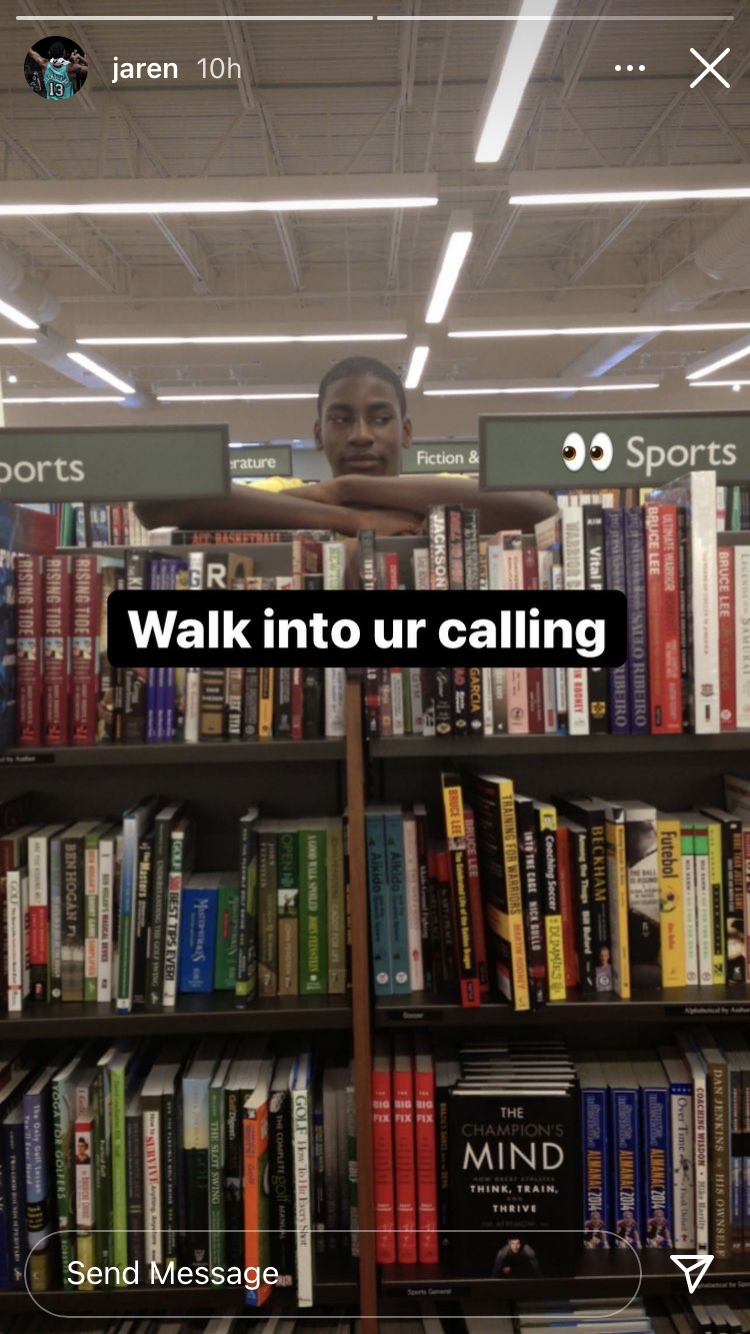 Shouts to my guy Jaren spending summer vacation the way I do, making the people in the bookstore or library nervous by lording over every title in sight.
Rating: But I've tried this and alas, no matter how involved the read, you cannot walk into becoming a wise old elf or a brother Karamazov (probably for the best).
Marquese Chriss
Chriss has been trying to tap into boba more, and succeeding.
Rating: A timely reminder for us all.
Josh Okogie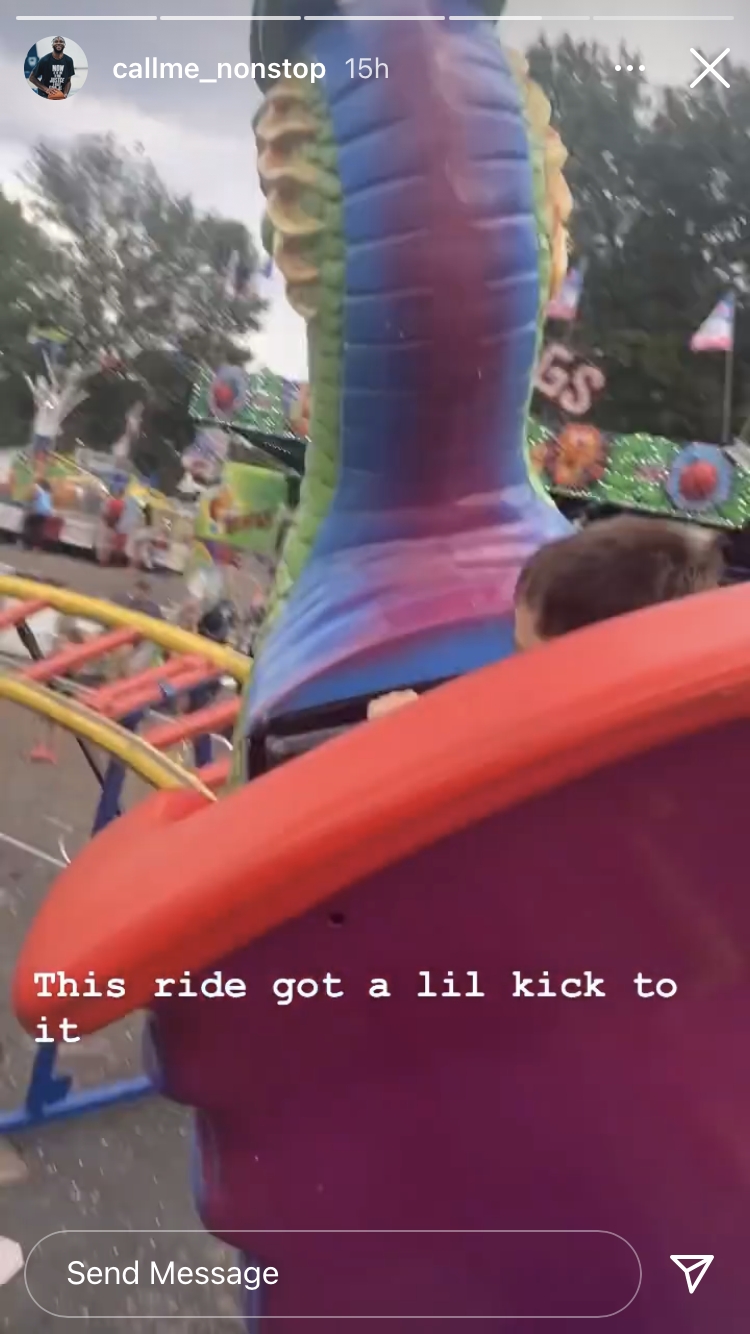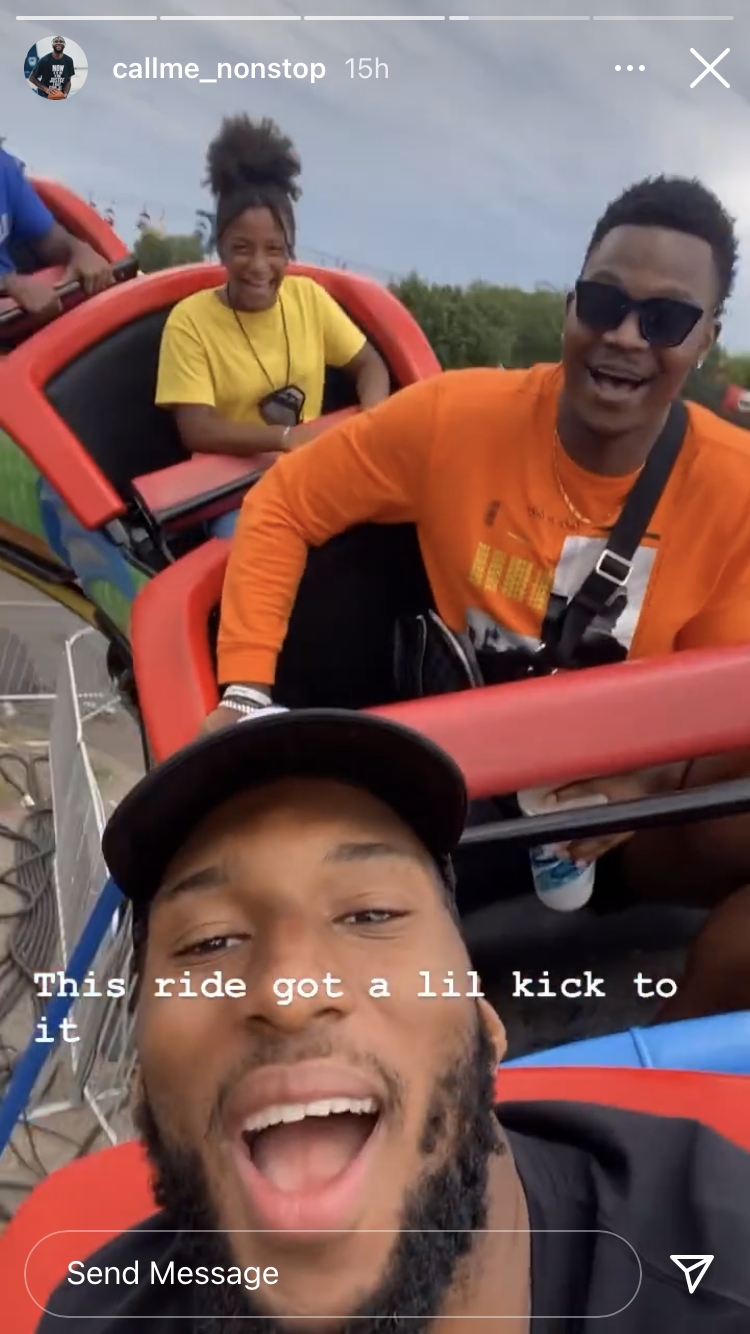 Okogie rode a ride for children and whether he was playing along to enhance the experience for the kids he was riding with (nice) or he really did experience a kick and isn't afraid to admit it (very nice), he had a good time.
Rating: Still got plenty of time left this summer to face your fears.
Boris Diaw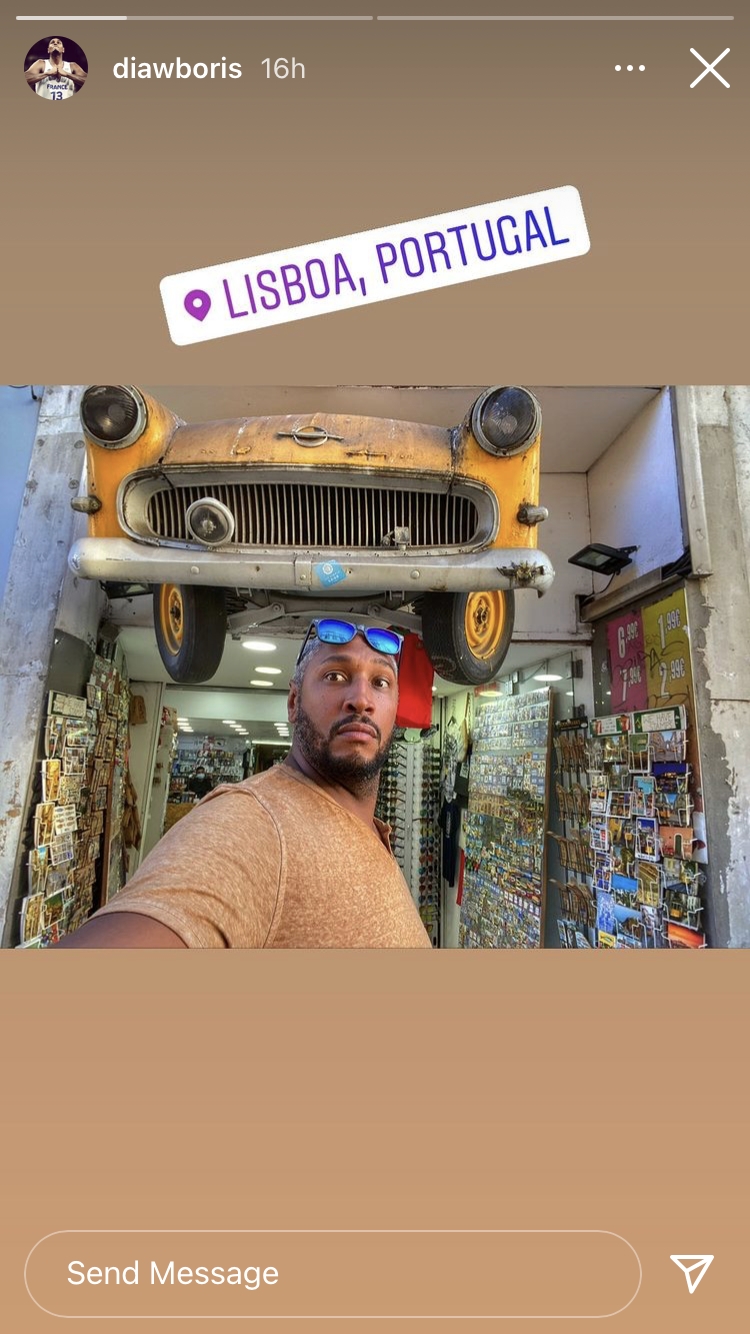 Diaw, since retirement, will pop up in places like the Galapagos, at the Kennedy Space Center directly under a rocket bound for space, circumnavigating the world via sailboat, or here in Lisbon, taking a very earnest selfie in front of a souvenir shop.
Rating: I really hate that most interesting man alive racket but I do think they owe Boris Diaw several hundred thousand in compensation for theft of likeness.
Dwyane Wade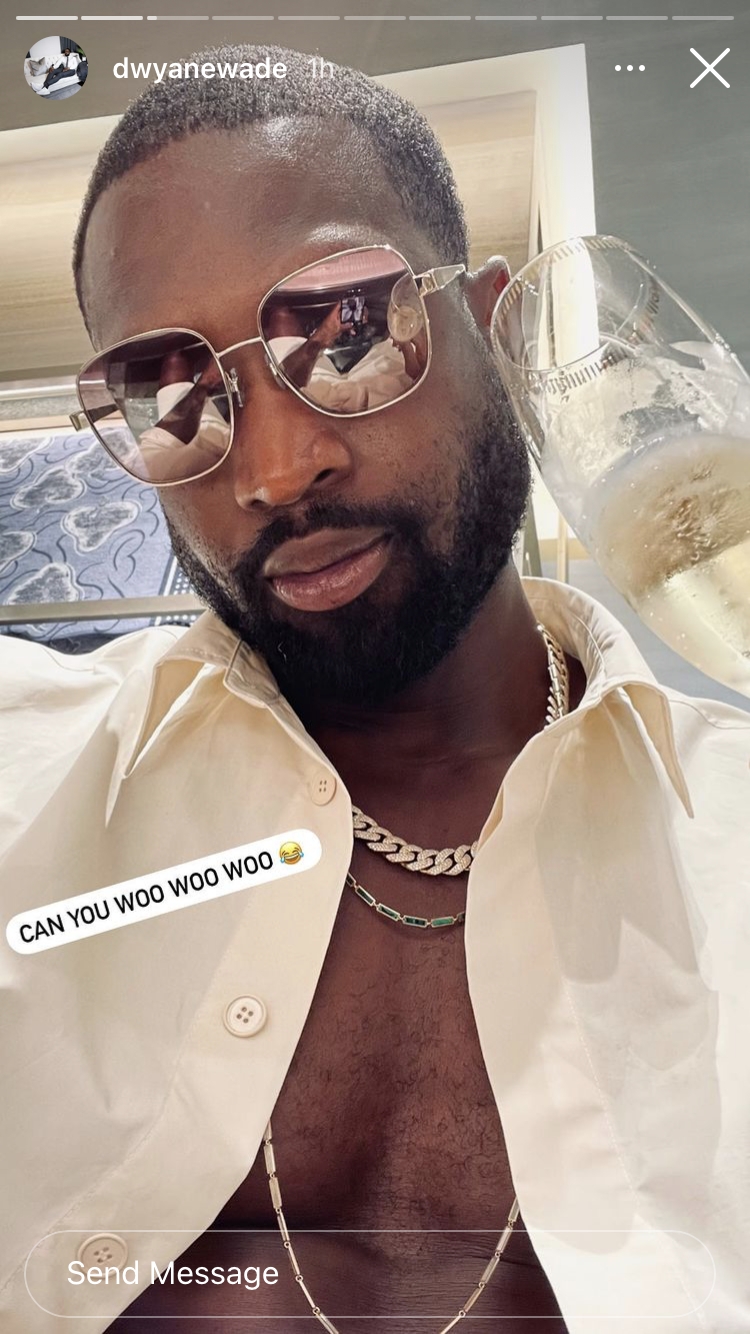 Wade is going strong on vacation with his family, still. They're now in Paris, but these were some of the prize picks from the last, languid days of Dwyane Wade cruising around on a mega yacht off the coast of Italy and France, where his cigars were all torched for him and there wasn't a sunset he would not delight in staring at.
Rating: Until next summer's giant inflatable slide off a yacht, Dwyane!
Paul Pierce's Place™
Welcome back, Paul, and welcome back reader to Paul Pierce's Place™! This week's special: a very thick, intensely white clam chowder. Perfect for summer.