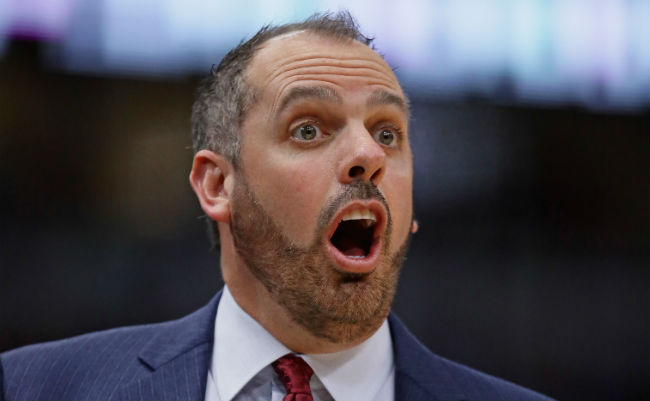 The Los Angeles Lakers have a new head coach. According to Adrian Wojnarowski of ESPN, former Indiana Pacers and Orlando Magic coach Frank Vogel, whose candidacy for the position seemed to have suddenly sprung up over the last day, has agreed to a deal that will see him take over in Los Angeles.
Vogel reportedly left a positive impression during his first interview with the Lakers brass, which were looking for a new coach after parting ways with Luke Walton. With negotiations with the team's top option, Tyronn Lue, falling through, and Monty Williams accepting the head coaching gig with the Phoenix Suns, Vogel apparently stuck out after the team circled the wagons and went through its new list of candidates.

Hanging over the Lue hiring was the Lakers' reported insistence for him to include Jason Kidd in his staff. While Lue reportedly balked at the idea, Vogel will bring Kidd on in an assistant role.
All of this moved rather quickly, as talks with Lue broke down earlier this week, and you can't help but wonder if Vogel's acceptance of Kidd into his coaching staff was what separated him from the rest, but the Lakers finally have their man. In his career as a head coach, Vogel accrued a 304-291 record with back-to-back conference finals appearances with the Pacers in 2013 and 2014. Ironically enough, Indiana was knocked out both seasons by now-Lakers star LeBron James, who was then a member of the Miami Heat.