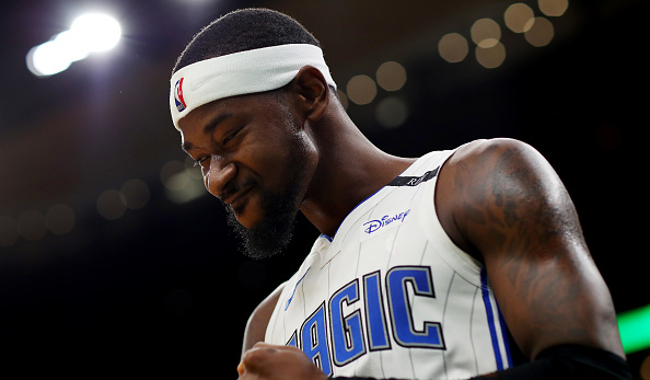 It's been a breakneck start to free agency so far. The moment the clock struck 6 p.m. on Sunday, both Kevin Durant and Kyrie Irving confirmed the long-standing rumors that they were teaming up in Brooklyn. And other teams moved quickly on deals that were all but finalized.
Kris Middleton, Harrison Barnes, and Kristaps Porzingis are all staying with their incumbent teams on lucrative, long-terms agreements, but there were a few curve-balls, as well. For instance, J.J. Redick leaving the Sixers for New Orleans came out of left field.
Another surprise was the Magic's decision to give Terrence Ross a four-year, $54 million contract to return to Orlando. Adrian Wojnarowski broke the news, which came amid a flurry of moves.
Ross had something of a breakout season with the Magic last year, averaging a career-high 15.1 points per game and giving the team a spark off the bench, which many figured might prompt him to test the free agent waters this summer. Instead, he joins teammate Nikola Vucevic as part of Orlando's long-term outlook, as the All-Star forward has likewise agreed to a long-term deal, worth about $100 million over four years. The latest reports say that the team has also signed Al-Farouq Aminu, as well.
For a team that has finally tasted postseason success after a lengthy absence following the Dwight Howard trade, it's clear the Magic believe the group it had last year with one or two little tweaks is capable of making it back in 2019-20.