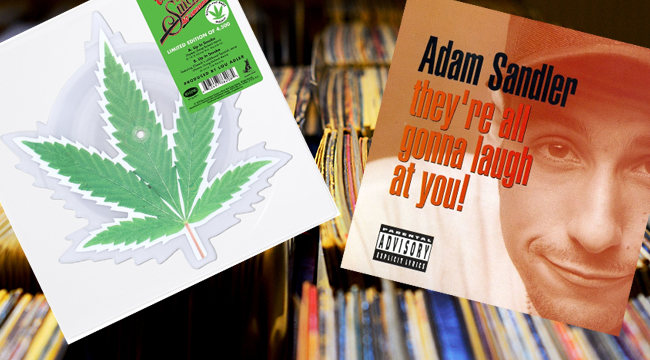 With each passing year, Record Store Day manages to best itself with a dazzling array of special releases whose limited quantities make them a must for vinyl collectors. Last year's selection included rarities from the late David Bowie and Prince, Andrew 3000, and plenty of others. This year's edition on Saturday, April 21st is shaping up to be no different, as the rock gods Led Zeppelin have promised fans rare mixes of two of their most adored songs. In other words, whenever Record Store Day rolls around, the latest special releases on vinyl are sure to please music aficionados of all kinds. But what about comedy?
As historian Kliph Nesteroff explains in The Comedians: Drunks, Thieves, Scoundrels And The History of American Comedy, "comedy records" were "one of the biggest trends in the early 1960s." Redd Foxx, the genre's pioneer, and the comics who followed him (Bob Newhart, Shelley Berman, the Smothers Brothers, and so on) sold millions of records throughout the decade. And even when film and television started putting out comedy specials from the likes of Richard Pryor and George Carlin, albums were still king. Obviously, this isn't the case today, as Netflix continues to drop at least one new stand-up special per week. But even the streaming giant is getting in on the vinyl business.
So too are the minds behind Record Store Day, whose 2018 list of special releases features a classic re-issue from the '70s, a first-time release from the '90s, and a more recent addition to the comedy canon.
The Re-Issue
In 1979, the year after the release of Cheech Marin and Tommy Chong's film Up In Smoke, the duo more popularly known as Cheech & Chong released an album version collecting music and dialogue from the movie with new creations just for the record. To celebrate the film's 40th anniversary, Rhino (along with Warner Bros.) is reissuing a special, shortened version of the album on a 7″ picture disc-shaped, of course, like a marijuana leaf.
Side A includes a brand new version of the original "Up In Smoke" tune the duo recorded with Cisco Adler, the son of Lou Adler, the film's director and producer. Side B will feature an unreleased version of the original song containing an entire extra verse in Spanish performed by Marin's character, Pedro De Pacas. As Chong told Billboard, "It was so easy. I think I wrote my part in about a half-hour and Cheech wrote his part in about a half-hour, then we recorded it in another half-hour. It was real simple. We've been on the road doing Cheech & Chong ever since, so it wasn't a real big stretch to get back in the studio and do it."
A much larger collector's edition will feature a new DVD with commentary from the pair, as well as a re-issue of the original vinyl album and other goodies. However, Rhino's marijuana leaf-shaped picture disc is only getting a worldwide printing of 4,000 copies, so you'd better act fast when it drops on Saturday.

The First-Timer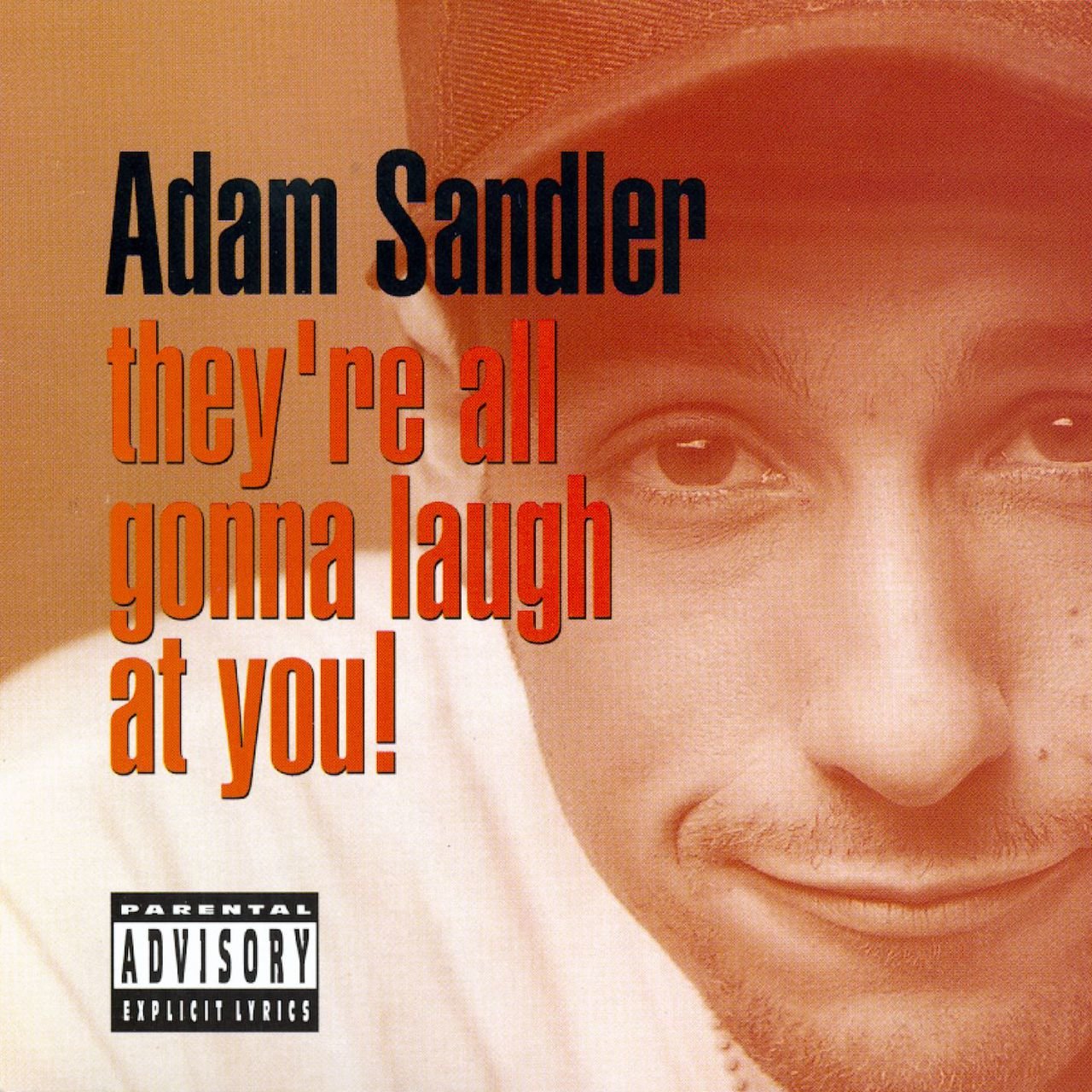 Despite the fact that his massive deal with Netflix has resulted in numerous movies (and millions of views), many just can't help making fun of the Saturday Night Live alum's latest offerings. Yes, the comedian cum actor earned rave reviews for his work in Noah Baumbach's The Meyerowitz Stories, but that was Baumbach's film (and not Sandler's). But for those of us still clinging to the good ol' days of Billy Maddison and Happy Gilmore, we're also still stuck on the musically-driven comic's comedy records of the '90s — including his 1993 debut They're All Gonna Laugh at You!
Not only was the album nominated for a Grammy, but it also sold over two million copies and was certified platinum twice. It also featured the vocal talents of fellow SNL performers Rob Schneider, David Spade, and Tim Meadows, and writers Conan O'Brien and Robert Smigel. It's a pretty great comedy album, a precursor of sorts to the kind of humor that Seth Rogen and his ilk do for modern audiences, and Warner Bros. is going to release it on vinyl for the first time ever for Record Store Day. Consisting of two albums with two sides each, the limited release of 3,000 copies will only be available at locations celebrating Saturday's festivities.
Oh, and just in case you were wondering, "Lunchlady Land" is the first track on Side D. You're welcome.
The New Release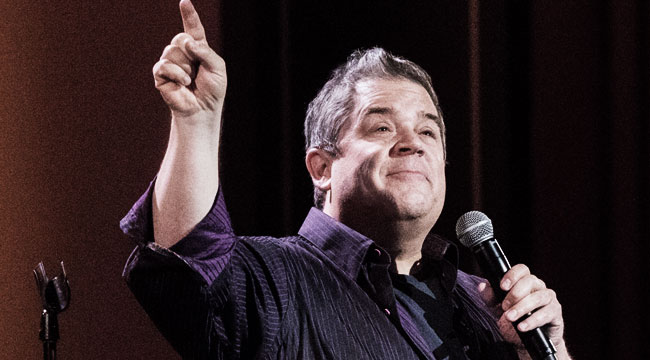 When Patton Oswalt's Talking For Clapping won the 2017 Grammy Award for Best Comedy Album, he technically wasn't the first comedian to win a Grammy for the album version of their Netflix special. That honor belongs to this year's winner, Dave Chappelle, who took home the trophy for the double album version of Deep in the Heart of Texas/The Age of Spin. Even so, Oswalt's success and Chappelle's the year after indicated that the streaming giant was taking comedy on vinyl very seriously — albeit largely for the purpose of garnering awards.
What this means for comedy at the Grammys remains to be seen. What this means for comedy records, however, is good news since those of us who still collect vinyl new and old will have Netflix's greatest hits to look forward to. Like Oswalt's most recent special, Annihilation, which is getting a very limited release on vinyl this Record Store Day. With only 1,000 copies to boot, the album's two LPs will only be available in specific regions across the country as stores open their doors come Saturday morning. So if you're local Record Store Day-participating locations are lucky enough to nab a few copies, you'd better get in line early.