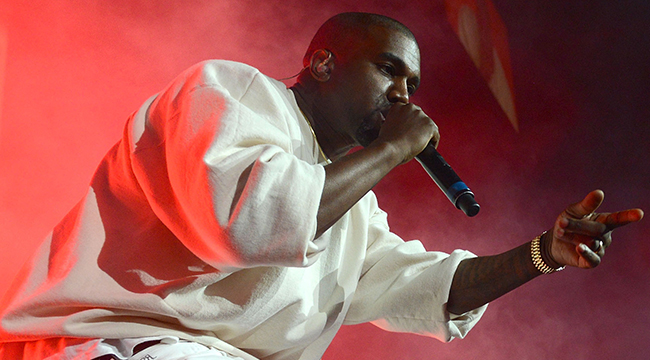 In typical Kanye fashion, his Ye album rollout has been befuddling for many reasons. One of the earliest headscratchers was his locale of creation: Wyoming. West had been known to craft projects in Hawaii and fly artists to the sunny state, but he apparently wanted to switch things up for Ye, which was reportedly barely finished in time for its June 1 release date.
Wyoming influenced Kanye so much that a mountain range made his album cover and he held his album listening party at the Diamond Cross Ranch, bringing some of his best friends and collaborators to hear the polarizing album. It looks like that may be a one-time-only thing, as the Kids See Ghost listening party will be in LA — and the owner of the ranch isn't happy with how the party came out anyway.
Jane Golliher told The Blast that the "confusing" nature of the event's planning, among other things, has led her to ban rappers from holding events there. Golliher told the gossip rag that Kanye's constant indecision annoyed her. The event was scheduled to end at 10 PM, but began at 9:30 PM. Kanye apparently changed aspects of the event every 30 minutes, eventually changing it from an indoor to outdoor event. That decision led to noise complaints from other residents in the Teton County, Wyoming neighborhood. The Ye album was blasted so loudly that they broke the town's decibel ordinance by 40 decibels.
The party went on until midnight when Golliher's husband apparently threatened to turn the power off if the music didn't stop. Golliher says she holds no ill will toward Kanye and will consider day shows in the future, but has put a ban on rap but said she is open to an event with "good music" held during the day.