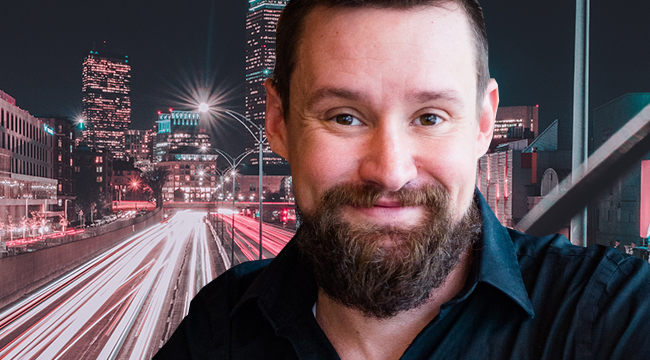 You know how to EAT THIS CITY. With top chefs as tour guides, you've learned how to scout out hot spots for breakfast and brunch, where to go for a delicious date night, and how to feast like a local liege in the cities you love. But where do you wash it all down? Do you know how to find the best brewpub? Uncover who makes the meanest bloody marys and the most sparkling mimosas?
You're about to find out. Welcome to DRINK THIS CITY!
This week we're in Boston, indulging our passion for rooftop bars, at The Envoy's incomparable Lookout Rooftop. Recently renovated, Lookout is summertime drinking goals personified. The cocktails are handcrafted and visually stunning, the panoramic views of the Boston skyline are breathtaking (they'll look killer in your Instagram feed), and the newly added Harbor Lounge offers plush seating and a little privacy. If you're in Boston during the summer months, this is where you want to be.
It turns out, Lookout is also where you want to be in the winter. While other rooftops get chillier and shut down for the season, things just get hotter at Lookout. On offer are specialty coffee drinks and mulled wines, and guests are invited to drink them while they warm up inside beautifully lit, 10-seat Igloos. The giant glowing snow globes turn Lookout Rooftop into a dazzling winter wonderland.
As head mixologist at Lookout Rooftop, Brian McDougall is perfectly positioned to take us on an incredible tour of Boston's best bars. But first, let's take a look at his creations!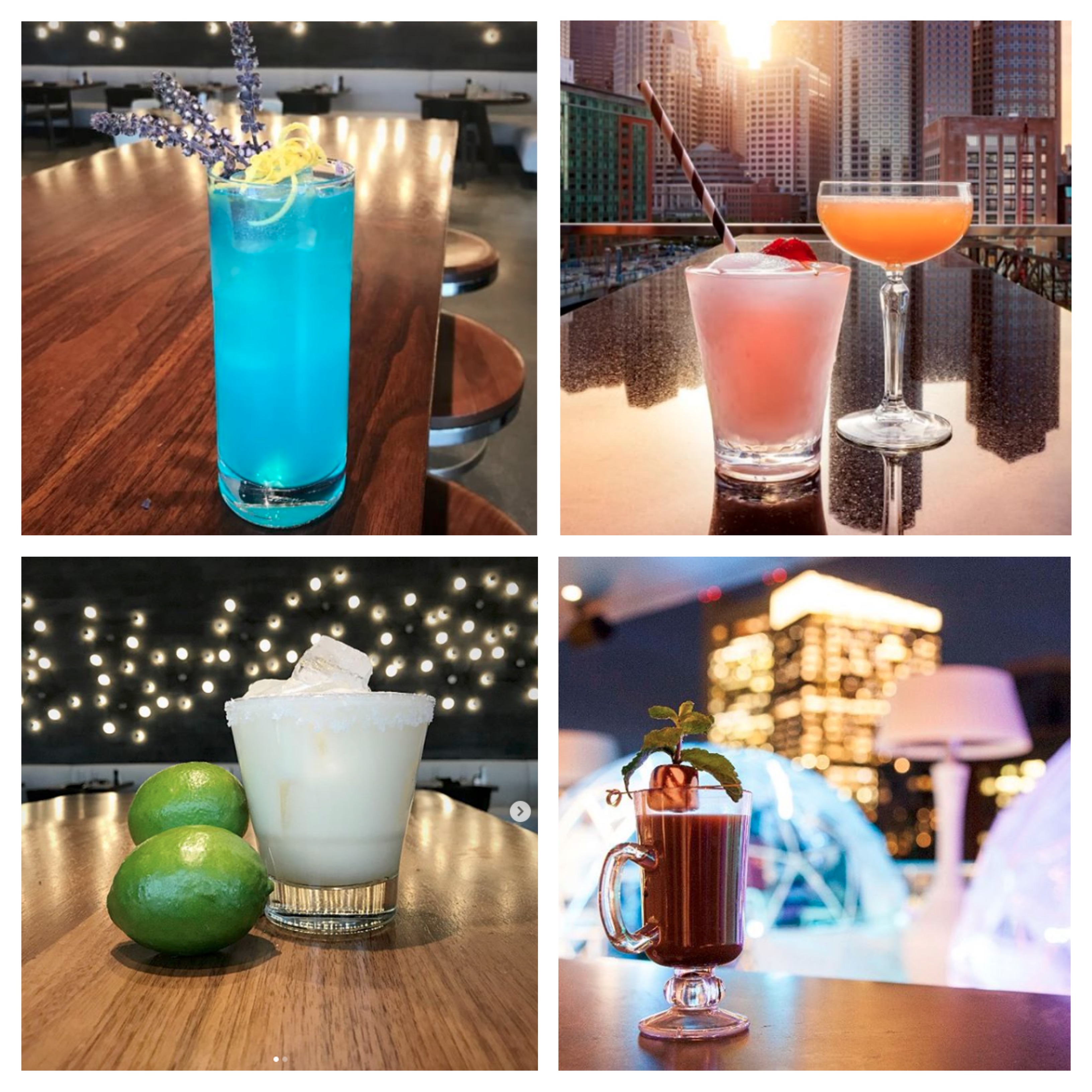 You feeling thirsty? Let's go and drink this city!

BRUNCH COCKTAIL OR HAIR OF THE DOG
Bacon-infused Bloody Mary at Ward 8. Ward 8 has a small neighborhood feel with the posh finishes of a high-end restaurant.
MARGARITA
Lolita Seaport. Everything Mezcal! Lolita has a robust selection of all things tequila, their mezcal selection is second to none.
CLASSIC COCKTAIL
Drink. Consistently making classic cocktails the right way for better than a decade.
CRAFT COCKTAIL
Committee. Their blood orange old fashioned is a refreshing twist on a classic cocktail.
PUNCH
Lion's Tail. Toasted Coconut, Tiki Gin, Banana Thing. The title pretty much sums it up.
DIVE BAR
Biddy Early's Bud Latte is the absolute dive bar jam.
PUB, TAVERN, OR BREWERY
Cisco Brewery on Nantucket. Order the Grey Haired Lady, a wheat beer floated with blueberry vodka.
HOTEL BAR
The Hawthorne. Get the Jaime l'Oeuf cocktail, a barrel-aged cocktail with gin, cinnamon, citrus, Falernum, and egg white.
HOT DRINK
Us! Lookout at Envoy Hotel. During the winter months you can take in a view of the city while enjoying a mulled toddy.
THEMED COCKTAIL at IMMERSIVE EXPERIENCE BAR
Cafe ArtScience. Immersed in the MIT campus they have a cocktail program and all the tech gear to reflect it. If it's not a fully automated "cocktail robot" bringing you a drink, it's your favorite cocktail turned into vapor right before your eyes.

SPARKLING COCKTAIL
Yvonne's. Check the Champagne Julep: pisco, mango, tea, mint, and bubbles.
APERITIVO
Pastoral. A sprawling selection of Amari including two rotating tapped selections.
LOW-PROOF COCKTAIL
A4cade. Their Bella Marie is made with a peach ginger shrub, genepy des Alpes, topped with bubbles. A day drinking version of a Bellini.
UNUSUAL COCKTAIL or COCKTAIL WITH SURPRISING INGREDIENTS
Backbar. The Bananakin Skywalker is made with Scotch, pineapple, lime, Cappelletti, banana, maple, and Angostura.

COCKTAIL MADE BY A FRIEND
All cocktails made by Bruno Prado at Yvonne's are delicious.
Thank you, Brian for taking us on a tour of Boston's best bars!
Like what you read? Check out Drink This City: Return to Chicago Downtown LA, Drink This City: Return To ManhattanDrink This City: San Francisco, Drink This City: New Orleans Drink This City: Miami, Drink This City: Honolulu, Drink This City: Detroit, Drink This City: Chicago, Drink This City: New York, Drink This City: Nashville and more!
Join us next week for more DRINK THIS CITY! Meanwhile, hit us in the comments — where should we travel next?