The United States is a massive place. There are over 50 metropolitan areas in the U.S. with a population of over one million. That's a lot of urban sprawl — meaning some cities (and metro areas) get left out of the wider national conversation. Several America cities are underrated simply by virtue of there's being so many places in the country to see and explore.
The big three — New York, Chicago, and Los Angeles — take up a lot up space when talking about "American" culture. Case in point, Chicago and New York are always in some sort of pizza-related kerfuffle instead of, say, Detroit and Seattle (tavern pies, forever!). Big cities like Houston, Miami, San Francisco, and Boston, seem able to capture our attention at higher rates than spots like Minneapolis, Pittsburgh, or even Portland.
We popped over to Ranker to ask the people which cities they think are the most underrated in the United States. There was a massive turn out and over 40,000 votes were cast, creating a top ten of underrated American cities. We added some fries to that burger by dropping in our favorite can't-miss food spot in each city, just in case you're planning on a visit this year.
10. Milwaukee, Wisconsin
Only an hour-and-a-half north of Chicago on Lake Michigan, you'll find the great city of Milwaukee. The city is best known for its old-school beer scene. It's the home of Miller and you can still take a tour of the old brewery. It is pure kitsch meets day-drinking, which is always a good time.
Can't-Miss Spot: Milwaukee Public Market

Milwaukee's food scene is stellar. Imagine a mix of migrant-American fare combined with European comfort foods and a deep love of locally-grown and seasonal treats.
One of the best places to sample the breadth of the local food scene — from farm to table — is the Milwaukee Public Market. The food hall is packed with local vendors and food-lovers sharing the greatness that is Milwaukee's food scene under one roof.

9. Nashville, Tennessee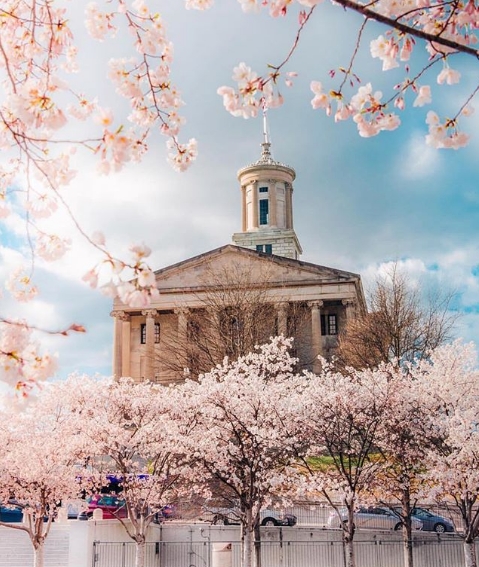 Is Nashville still underrated? We're not sure. What we are sure of is that Nashville freakin' rocks in every way. From a killer music scene to a rad beer culture to one of the best food scenes in the country, Nashville has become a serious draw for anyone looking to live the good life for a spell.
Can't-Miss Spot: Hattie B's Hot Chicken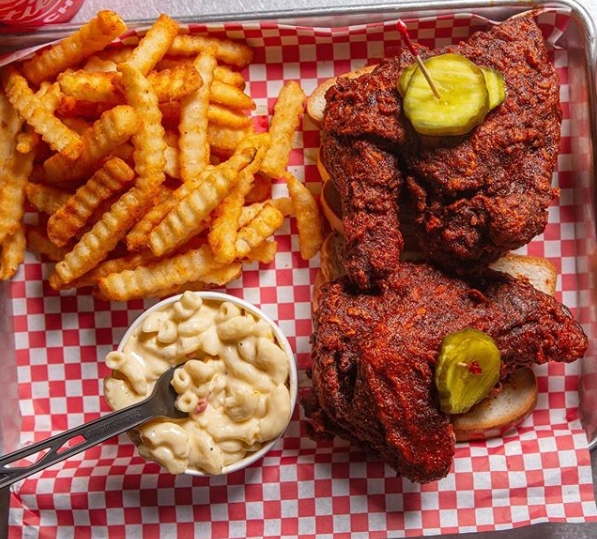 You can't go to Nashville and not eat hot chicken. That'd be like going to Munich and not drinking the beer. Madness. Hattie B's is one of several options for getting your burn on.
The family-run joint offers a great chance to test your palate's mettle on the spicy chicken. If you can survive Hattie B's Shut The Cluck Up (the hottest), let us know through your chili-induced sweat and tears in the comments.
8. Seattle, Washington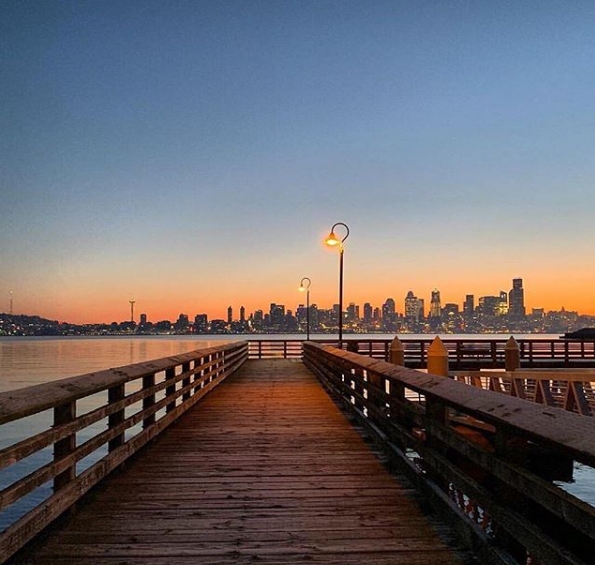 Seattle kind of has it all. It's a bounty for nature lovers — with access to inland seas, lakes, wilderness, and Alpine mountains. It's a music lover's paradise with some of the best venues for rock in the country. Then there's the food and drink. It's hard to beat Seattle when it comes to beer, wine, and food, thanks to the heavy agriculture on the eastern side of the state and the Pacific Ocean to the west.
Can't-Miss Spot: L'Oursin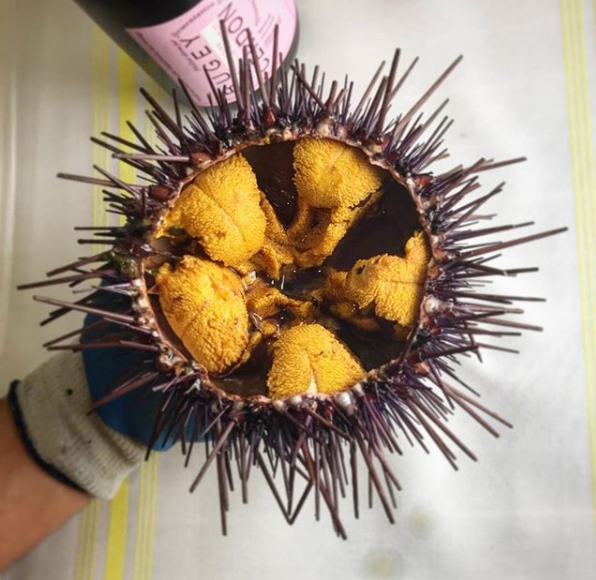 L'Oursin — The Sea Urchin in French, in case you're wondering — has become the go-to restaurant in Seattle if you want to celebrate the bounty of the sea and land surrounding the city.
The European-American cuisine is filtered through a local flourish of ingredients with a deep French foundation. The menu is very seasonal. However, if you're there on a Monday, sit at the bar and order the sea urchin burger. Imagine a perfectly executed cheeseburger with a thick layer of sea urchin on top. It's phenomenal.
7. Kansas City, Missouri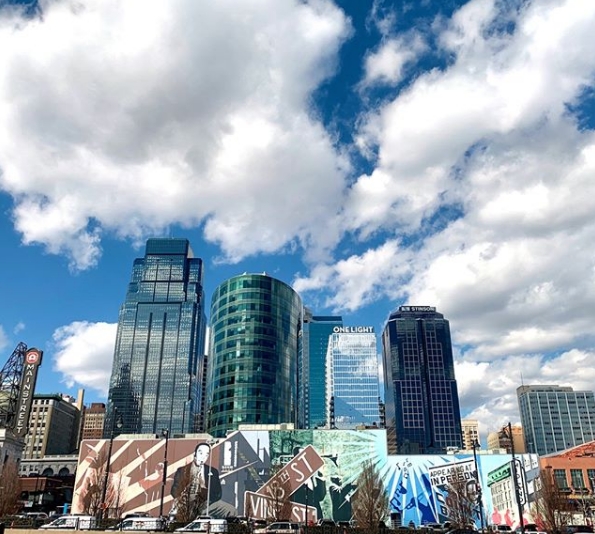 Kansas City is a big city with a smalltown feel. It's also cheap enough to hook you into staying awhile. The bar, baseball, and meat-centric food scene all deserve a look. There's a great burgeoning street art scene and… did we mention it's inexpensive?
Can't-Miss Spot: Arthur Bryant's Barbeque

Kansas City barbecue it all about low-and-slow with a lot of smoke. The meat is rubbed with a dry mix of salts and spices and then served with a tomato-based barbecue sauce that's usually tangy, sweet, and spicy.
There are a lot of great spots to snag a tray of barbecue in Kansas City. One of our favorites is Arthur Bryant's Barbecue. Grab a tray of burnt ends, ribs, and sausages with a big order of fries. You won't be disappointed.
6. Portland, Oregon
Portland got a huge boost on the national stage thanks to Portlandia sending up the city's quirky nature. Still, the Rose City is probably best-known for its beer scene, which runs deep. The city also has amazing access to nature with the Columbia River Valley and Willamette River Valley stretching out of the city's streets (both with fantastic wine regions).
Can't-Miss Spot: Lardo

Portland is a foodie city. There's just so much going on that it's hard to say, "hey, go here instead of there…" But, hey, go to Lardo. The sandwich shop is one of the best there is.
Rick Gencarelli's European-inspired sandwich shop takes the humble lunch food to the next level. Pho-infused French Dips, crazy in-house made hot dogs, and the best porchetta this side of Italy pepper an amazing menu. Plus, there's a killer local beer list.

5. Asheville, North Carolina
Asheville is the smallest city on the list, clocking in at just 90,000 people. It's also one of the nation's biggest beer destinations with a deep and much-lauded scene. And with good beer comes good food, art, and parties. Asheville is all about smalltown vibes and great suds with stunning nature mere steps away.
Can't-Miss Spot: New Belgium Tap Room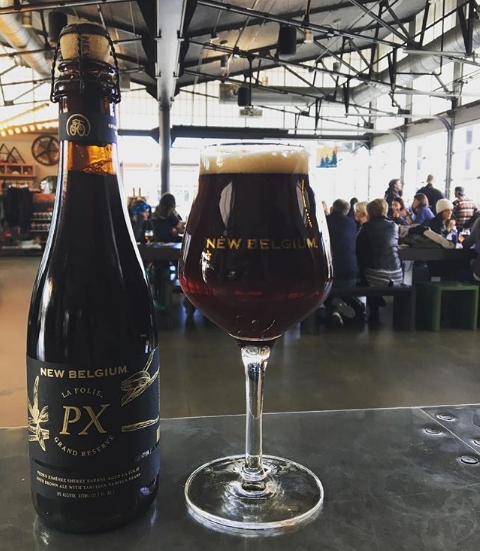 New Belgium's Tap Room is the perfect spot to post up during your stay. It's the sort of place where you dip in for lunch (from their rotating food trucks) and quick flight of beers and end up spending the whole day.
They also offer brewery tours, but you'll need to book ahead if you're into that. Otherwise, find a table, order some food, and start diving into the beer.
4. Savannah, Georgia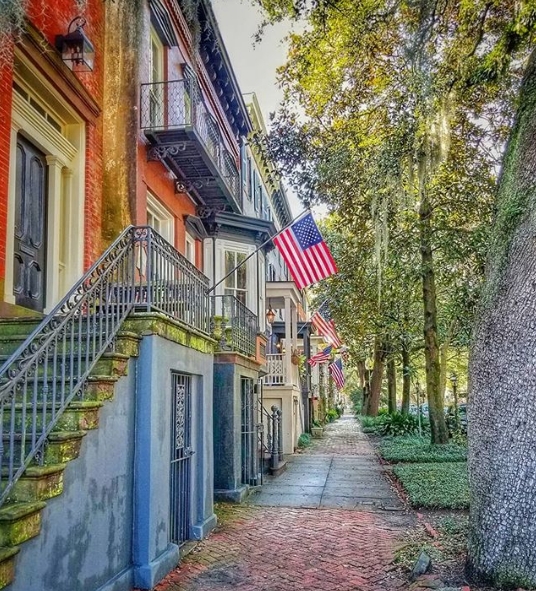 Savannah feels like a place from a different time. The humidity in the air, the Spanish moss billowing in the breeze, and the surrounding marshy flats leading to the ocean are a transformative corner of America. There's a beauty to the place — both cultural and natural — that draws you in and tempts you. The pace of life is slow. The food is cracking. Savannah should be on everyone's bucket list.
Can't-Miss Spot: The Grey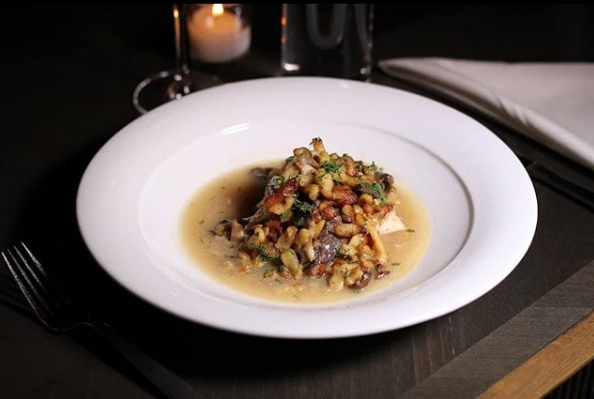 Mashama Bailey's The Grey is taking Southern American cuisine to new heights. Bailey and her business partner John O. Morisano converted the former Greyhound Station, which was segregated, into one of Savannah's (and America's) best restaurants.
If you snag a res, make sure to order the grits with foie gras. It's comfort food turned up to eleven. And don't forget to have a "thrill" at the end of the meal (a local ice-pop created from Chef Bailey's childhood memories of Savannah).
3. Charleston, South Carolina
Charleston has a very similar feel to Savannah. The heat, murky grasslands leading to the ocean, and food culture are very similar yet unique. Charleston has a distinct feel to it. It's the sort of place that's easy to fall in love with until July and August rolls around the humidity hits 100-degrees.
Can't-Miss Spot: Husk Charleston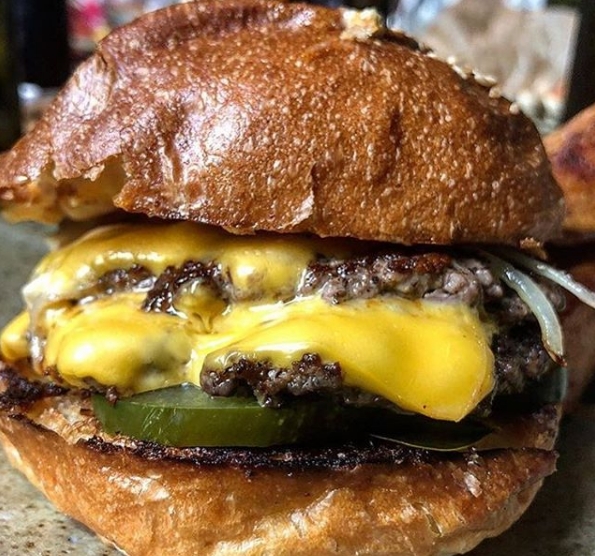 Sean Brock's Husk is a destination worth traveling for. The Southern American mainstay is where to eat if you're in search of the highwater mark of Carolina's food scene.
Although Chef Brock has moved onto other projects, Husk remains a must if you're in town. Snag a burger for lunch if you don't have time for dinner. Don't sleep on Brock's Shrimp and Grits with a side of bourbon either.
2. Pittsburgh, Pennsylvania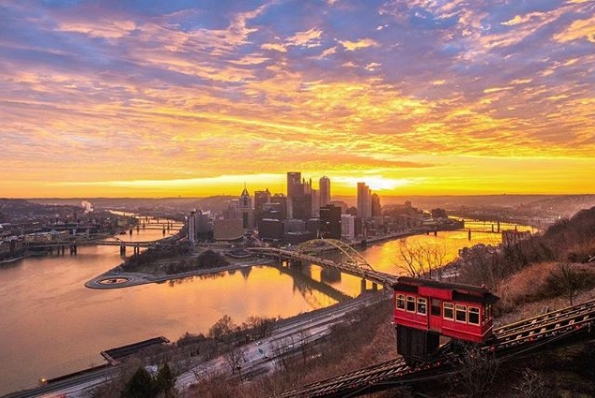 Pittsburgh is a great city. There's a deep love of sports with great venues, a killer bar scene, and a burgeoning food scene. It's also relatively inexpensive as far as cities go. That all adds up to a dope place to visit right now.
Can't-Miss Spot: Primanti Bros.

Pittsburgh has an interesting food scene that's benefitting from a young generation of chefs looking locally to draw inspiration. But before you dive into what's new, revel in the classics like Primanti Bros. first.
This sandwich joint makes a meal that you can't get anywhere else. The sandwiches are stacked with deli meats (always get the pastrami), coleslaw, and thick-cut fries. It's the perfect pre-drinking foundation or next-morning hangover cure. Don't forget the Iron City brew to wash it down.

1. Minneapolis, Minnesota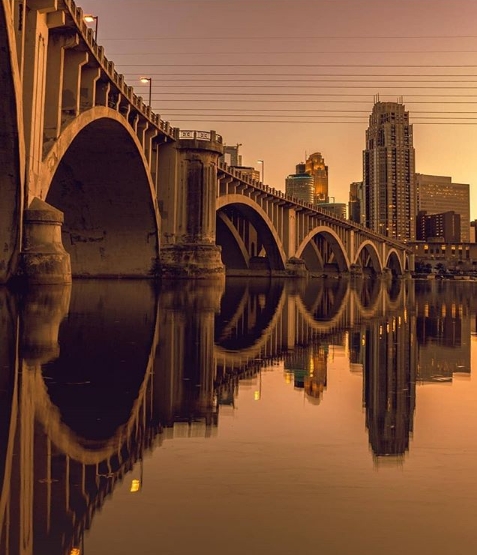 Minneapolis might be America's most interesting city at the moment. The affordable cost of living is drawing in artists, chefs, and musicians. That gives the place a young and creative vibe. It's also the epicenter of the Indigenous Food movement, with chefs like Sean Sherman leading the way and entire communities bringing heritage ingredients back to the mainstream — think wild rice, fish, and game.
Can't-Miss Spot: The Sioux Chef's Indigenous Food Lab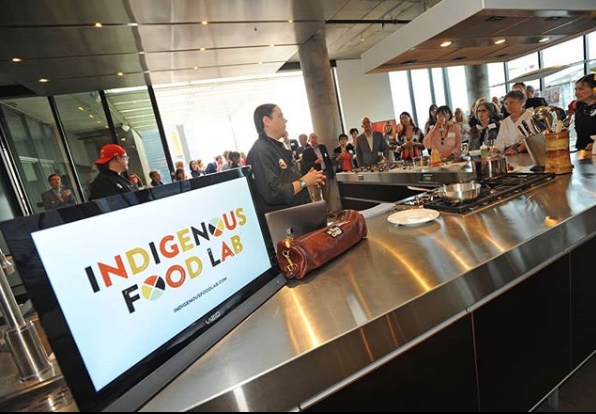 Sean Sherman of the company The Sioux Chef has been running the nation's first Indigenous Food Lab pop-ups and will be opening a permanent location in Minneapolis soon.
This will be a place for Indigenous Americans to explore and create new American food using Indigenous agriculture and foodways that were almost lost forever. There'll (literally) be no other food experience like this in the United States, making it a can't-miss spot if you're in the Twin Cities.