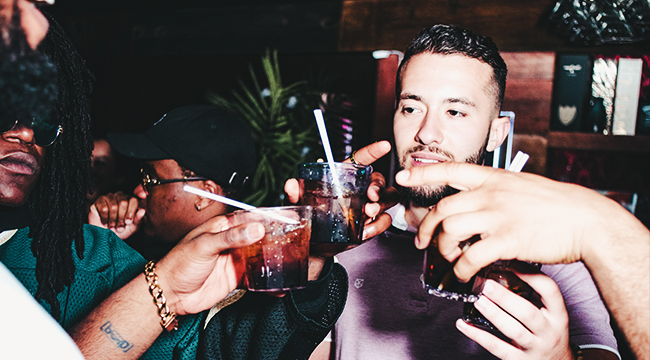 The holidays are a great time to give the gift of booze. There's a nice balance here where you have the chance to both introduce neophyte drinkers to new wonders and really please aficionados with a well-chosen bottle. If you know someone's getting into ryes, for example, you can get them a new bottle of rye and really leave them stoked. Likewise, if you know your loved one loves rum, get them a knock-out bottle and you're set. The shopping practically does itself.
Better still, there are a lot of options around drinking. There are cocktail sets, glasses, recipe books, and full-on home bars. While we're not going as deep as how-to-install a home bar for Christmas, we are offering some prime choices that we love. Below is a menagerie of options — from the budget to the baller — for your boozy holiday shopping list this year. Happy drinking!
Chapmans Apple Brandy & Rodham Rye from Republic Restoratives
We're kicking off the list with the first female, LGBT-owned and operated distillery in Washington DC. These spirits are well aged, with just the right amount of alcohol heat. Better still, the team behind them is intent on turning the world into a more equitable place, making these bottles a gift worth talking about.
Republic Restoratives co-founder Pia Carusone worked in the Obama administration, ran a congressional campaign, and was Chief of Staff to Democratic rep Gabrielle Giffords. Now, she's got Capitol Hill buzzing in a whole new way. The Rodham Rye — named for Hillary Rodham Clinton — is a nice entry-level rye for people just getting into the spirit. It has a lot of vanilla sweetness, which will please those who aren't ready for that full rye bite, and a portion of the proceeds go to support young women entering politics. The Chapmans Apple Brandy is an even better buy (both value and flavor). It's dual oak rested and deeply warming. Perfect for sipping by the fire as the holidays approach. -SB
Cocktail Codex: Fundamentals, Formulas, Evolutions
Alex Day, Nick Fauchald, and David Kaplan created the ultimate cocktail book with the Cocktail Codex. This book parses cocktails in a way that will forever change the way cocktail books are written. It's a beautiful volume that'll teach the reader a depth of history, cocktail families, and recipes. This is the ultimate book for any home mixer looking to bring their game to all new heights. -ZJ
Stirrings Mixers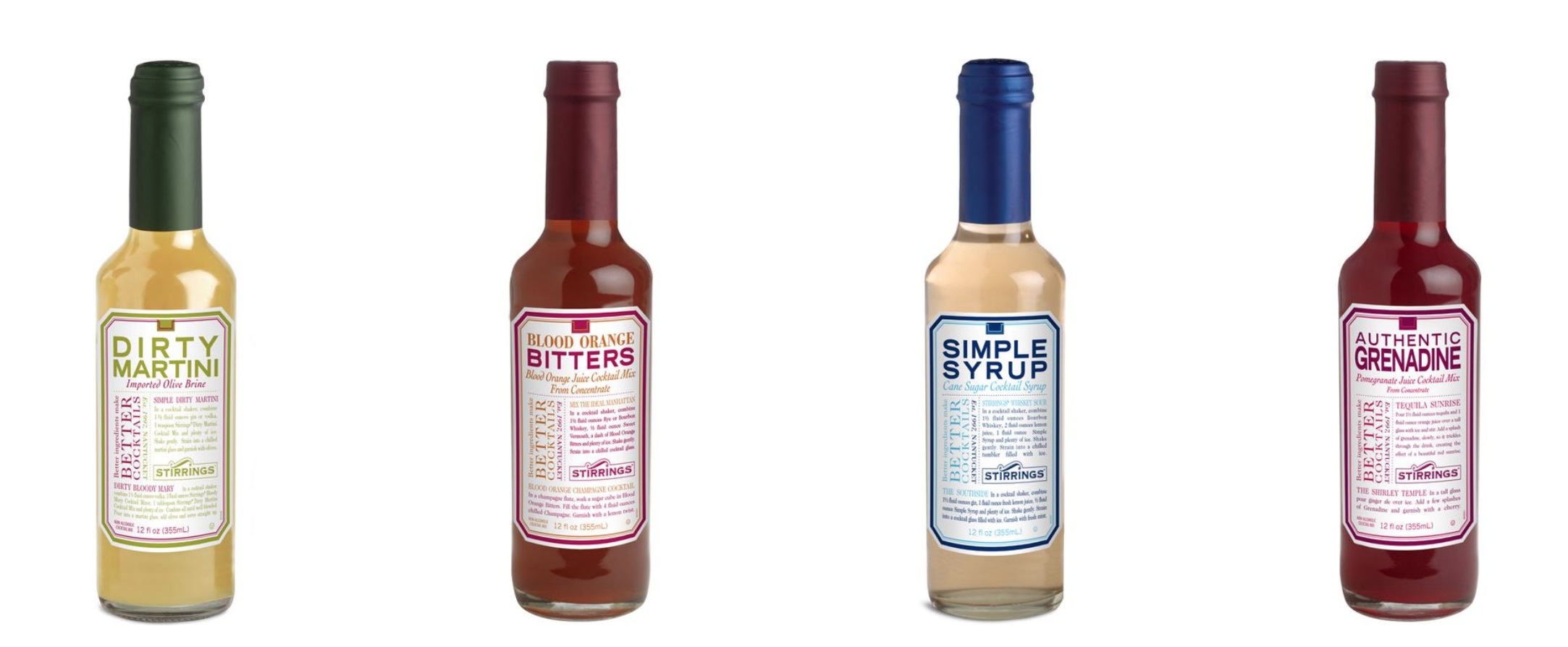 If you have a friend who's just now getting into the home bar game, this mixer set is the way to go. The ingredients are natural, the price point is manageable, and the flavor is bang on. The blood orange bitters, in particular, are a highlight — a little less… well, bitter than you might expect. This is a good thing, especially for the newbie. Plus you get to call your Manhattans "Blood Orange Manhattans" — which sounds incredibly sophisticated.
Get the whole set and you're sure to get a lot of love. Plus a lot of drinks as a reward. -SB