It's summertime! Between now and Labor Day, Americans across the country are going to start plotting escapes from the grind for some well-deserved (benefit of the doubt!) vacay time. Statistically speaking, there's a pretty good chance a beach is going to be part of the conversation at some point. After all, as Bill Hicks famously said, "it's where dirt meets water." And it's amazing how much fun you can have on that dirt and in that water.
Over at Ranker, they asked their users which beaches really are the best in America. This is important work people… and it's fun to argue over. No one wants to spend a weekend at a shitty beach. Well, the masses have spoken and, ah, sorry Florida, but not a single one of your beaches made the top ten. Jesus, NY or NJ either. The whole East Coast got screwed.
Is it possible that Californians, with their booming economy and progressive politics, just have more time for Ranker voting? Because they dominated this thing — though several Florida beaches ranked 11-15th and Miami landed at 22nd! Even Oregon's majestic Cannon Beach slid all the way to a salty 39th.
Let's jump in.
10. SAN CLEMENTE, CALIFORNIA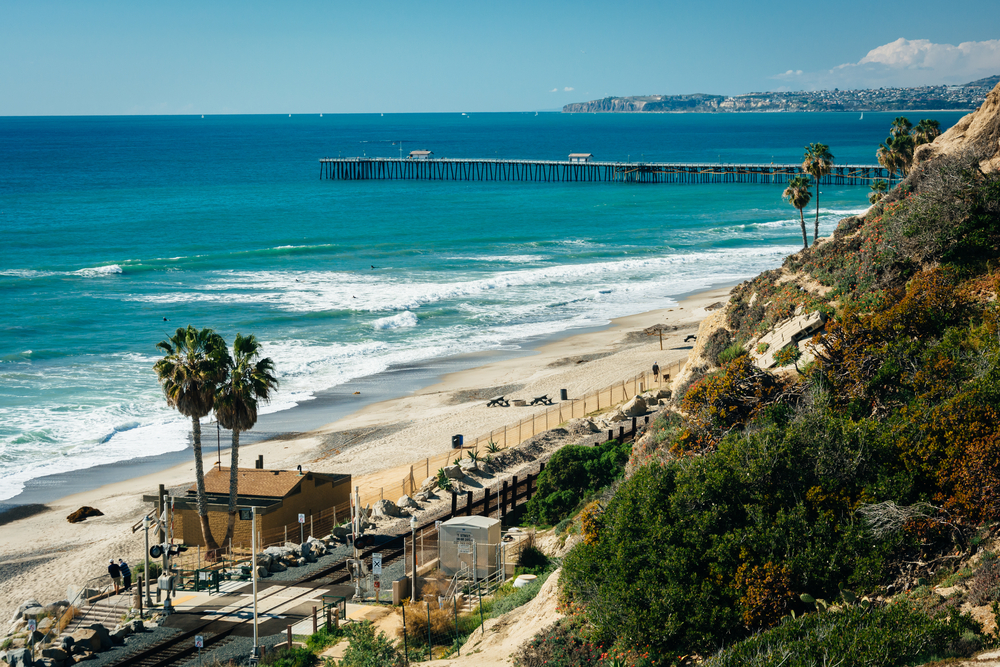 At the southern end of the OC (don't call it that) sits a long stretch of gorgeous Southern California beach. There's some spectacular surf and a nice pier to explore. Plus there's a train that buzzes past, making it all feel very vintage and Beach Boys-ish.
https://www.instagram.com/p/BUtGcKmhPlu/
9. PEBBLE BEACH, CALIFORNIA
On the north side of the Carmel Bay you'll find the rocky outcrops of Pebble Beach. Though probably most famous for its world-renowned golf course, this beach is one of Northern California's more scenic beaches — albeit a colder one.
8. MALIBU, CALIFORNIA
Malibu's long stretch of beach is peppered with houses too expensive for us mere mortals. That doesn't mean you can't still enjoy the surf, sand, and sun.
https://www.instagram.com/p/BUvk1rmgEaa/
7. SANTA BARBARA, CALIFORNIA
A short jaunt north of Los Angeles sits Santa Barbara which is often full of wine-soaked weekend revelers. Luckily, there's a nice, long beach at the ready to walk off a day of all that wine drinking.
6. SANTA MONICA, CALIFORNIA
Somehow Santa Monica made the list over Venice. It's a great city beach with loads of places to play, workout, lounge, eat, drink, and be merry.
https://www.instagram.com/p/BUv9u7ADjcG/

5. CARMEL BY THE SEA, CALIFORNIA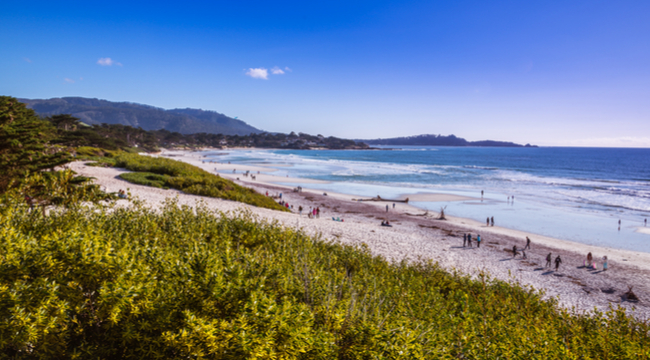 Back up north, Carmel's sandy beach is as chill as Northern California gets. If the beach is too cold, there's a quaint artist community to explore in town.
4. LAGUNA BEACH, CALIFORNIA
In the heart of the OC (don't call it that) sits a long stretch of idyllic California beach. There's plenty of surf. There's plenty of fun bars and great restaurants. And there's a great small town California vibe that celebrates art.
https://www.instagram.com/p/BUwH4_fF0FP/

3. HONOLULU, HAWAI'I
Finally, someplace other than California! Honolulu has some iconic beaches — Waikīkī, anyone? This tropical Pacific paradise is the perfect escape from the day to day grind. Plus it's far enough away that you'll feel like a bit of a globetrotter flying over all that ocean.
2. SAN DIEGO, CALIFORNIA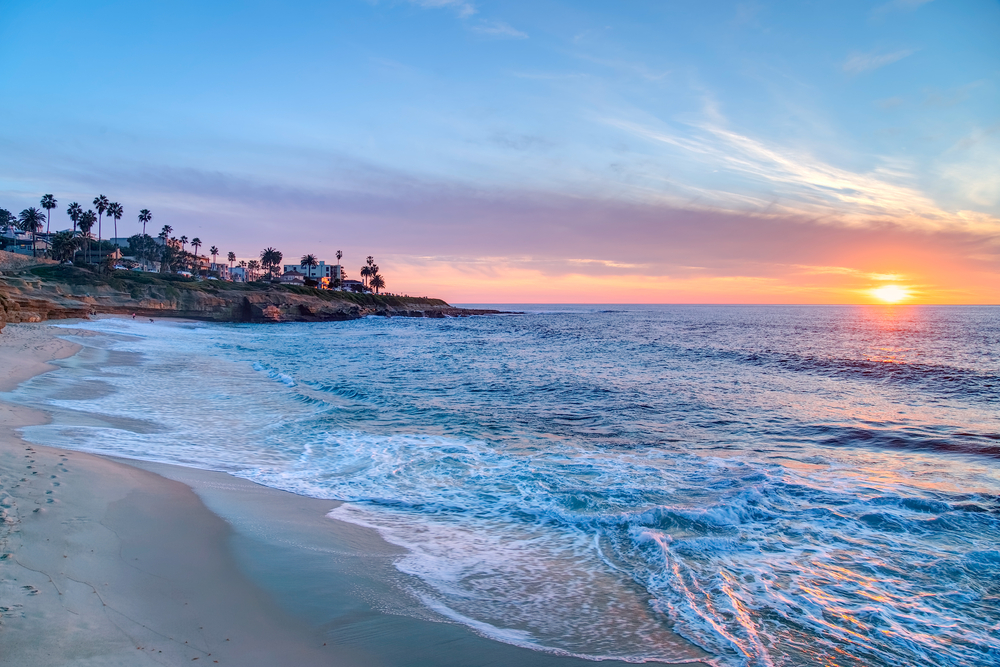 San Diego's beaches almost made it to number one. Between the Silver Strand and La Jolla and all the aquatic fun and great food to be had in San Diego, we can see why this one is so high on the list.
1. OAHU, HAWAI'I
Finally, the whole island of Oahu lands in the top spot. Which, yeah, a whole Hawaiian island of picturesque beaches is really hard to argue with. You win, the masses.