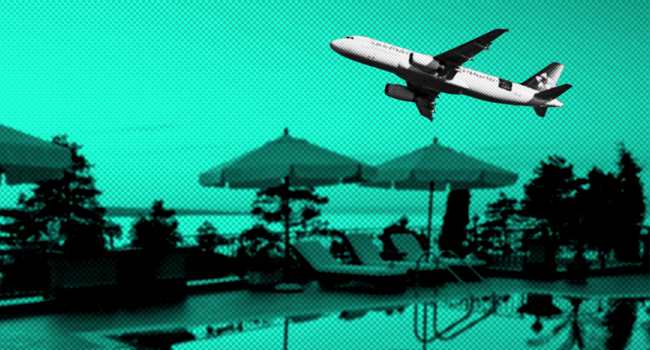 Cheap flights and solo travel join forces in this week's roundup. Traveling the world solo is a surefire way to ensure adventure and saving money on that travel is a surefire way to stay on the road without breaking the bank. With summer just around the corner, now is the time to make some decisions about your travel life and book a trip before "summer" prices start to make everything more expensive.
Below are some of the best deals on cheap flights and travel packages right now. These are the sites and Twitter feeds that you should be following and setting up alerts for. Prices will vary. Sales will pass quickly. You've gotta shop hard and act fast. Good luck out there and happy travels!
FRIENDLY PLANET TRAVEL'S SOLO TRAVEL DISCOUNTS
Friendly Planet Travel is a guaranteed good time with as little worry as possible. A great trip doesn't always have to be stress and planning. Sometimes you can just sit back and let a pro do all the heavy lifting of organizing local tours, transportation, hotels, and meals.
Right now, Friendly Planet Travel is offering steep discounts for solo travelers to destinations all over the world. You can save up to $700 on a trip and that savings might straight up cover your flight. That's a big win for the wallet.
SECRET FLYING DEALS
Saving money on flights is an essential part of being a savvy traveler. Secret Flying is your one-stop shop for doing just that.
Today, you can score a great roundtrip from Boston to the South of France for only $407. Want to hit up Southeast Asia finally? Tickets from Los Angeles to Kuala Lumpur are $464 right now. Lastly, trips from Boston to London cost less than $300 roundtrip. That's a great fare that'll get you all the way to Europe where hopping around the continent is often cheaper than a domestic bus ride back home.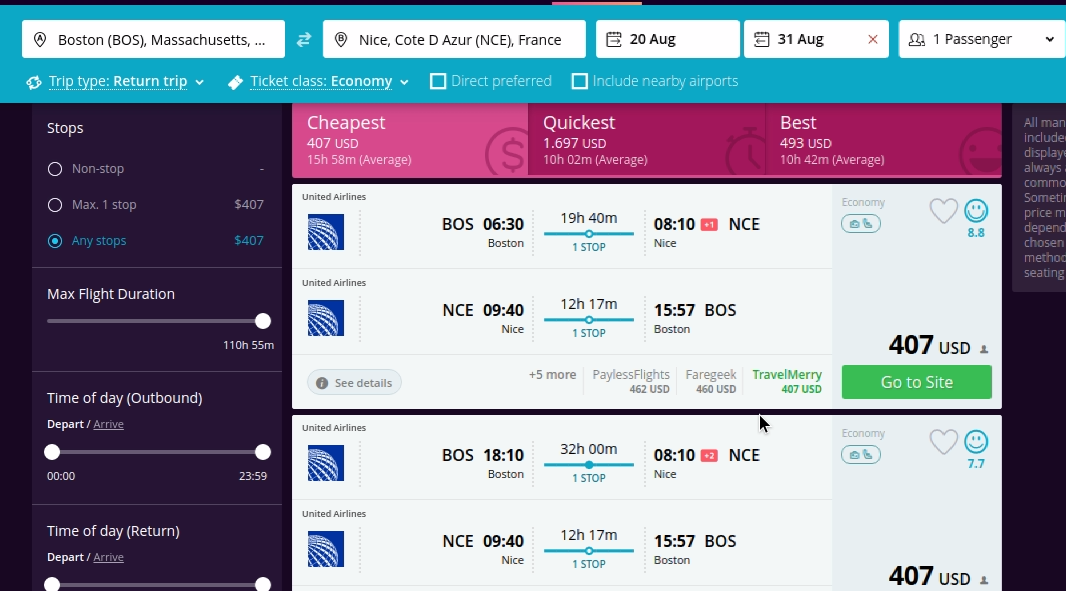 RYANAIR'S CHEAP FLIGHTS AROUND EUROPE
Ryanair is the Spirit Airlines of Europe. It's a barebone airline that gets you all over Europe and Northern Africa for very, very cheap.
Right now, you can score tickets for about $20 each way all over Europe. Check out their Summer Sales page, set a city to fly from, and pick the cheapest one. It's that easy.
NORWEGIAN DEALS
Getting to and from Europe, Africa, and South America has never been easier. Tickets between now and the end of the year are almost always on sale these days — or, at the very least, priced extremely affordable throughout the year.
Norwegian is always a safe bet for a great flight deal. You can get to Europe right now for as little as $200.
FRONTIER $20 ONLINE DEALS
Maybe you're not feeling a far-flung vacation this year. That's cool. You can always just check out somewhere new in the good ol' US of A. Frontier is still offering $20 Online Deals on an array of flights all over the country. And, really, you just can't beat that price. $20 to see a new city for a weekend is always going to be a steal.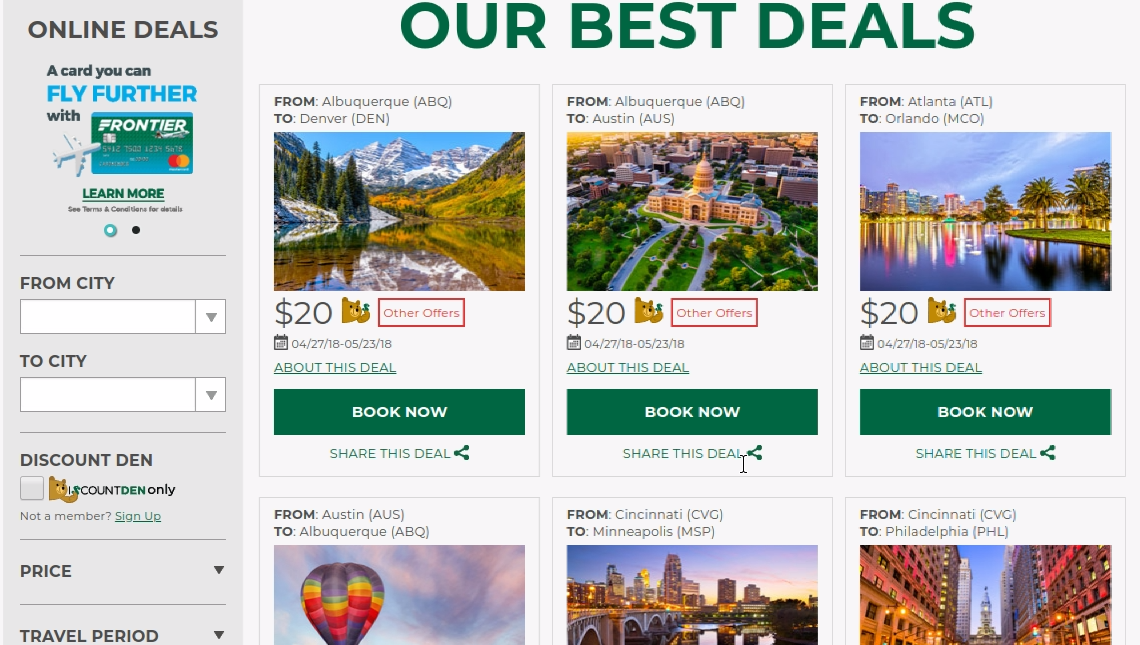 HOTEL OF THE WEEK: THE KENTUCKY GRAND HOTEL & SPA
With the Kentucky Derby coming up, a trip to Kentucky might be the best play. About two hours from Churchill Downs, you'll find the small hamlet of Bowling Green. It's a great destination for a weekend of relaxation, bourbon, and comfort food.
The Kentucky Grand Hotel and Spa is the perfect place to call home while there. All their rooms are basically suites — with plenty of room for your crew to spread out in. Room rates run between $200 and $400 a night depending on how baller you want to be. Just don't forget to book a spa treatment to unwind before another round of whiskey tasting and farmer's market wandering.
SAVE UP TO $300 ON TRIPS TO IRELAND WITH BRENDAN VACATIONS
This week, Brendan Vacations is offering up to $300 off flights. Book a trip with Brendan around the Emerald Isle and travel worry-free either in a group or solo with your own rental car. The choice is yours and Brendan Vacations is there to make your dream trip to Ireland a reality. Our advice, pack a warm sweater, eat all of the oysters, and drink plenty of Guinness.