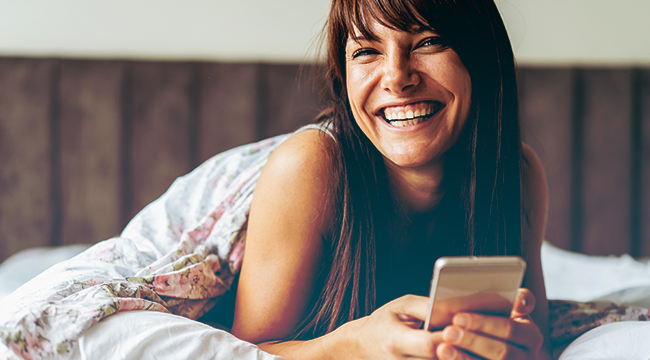 Hotels are slashing prices for Cyber Monday this year. Entire hotel groups are offering steep discounts across the board. Boutique resorts and classic hotels are lowering prices to entice you. Hotel and travel aggregators are even offering their own in-site discounts to get you to book through their pages. It's a price-slashing bonanza of hotel deals for you.
Below are the best Cyber Monday Hotel deals right now. These are the resorts, hotels, spas, boutiques, and experiences that are offering the best prices anywhere online. Happy Travels!
25% OF ARCHER HOTELS
Archer Hotels run gorgeous boutique experiences in New York, Austin, Napa, Burlington (Mass), and Florham Park, New Jersey. Each hotel is a plush and chic destination where comfort and luxury meet.
Starting today and running for one week, they're offering 25 percent off their best rates. You'll also get two free welcome cocktails and free breakfast for two at select locations.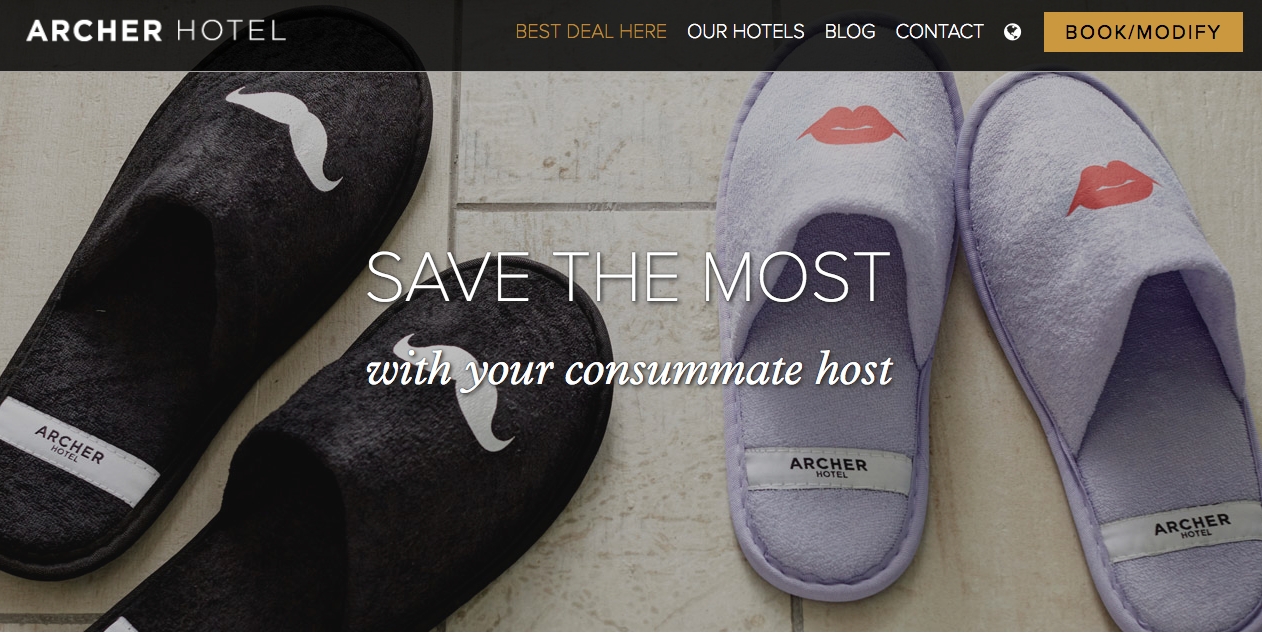 30% OFF PREFERRED HOTELS
Preferred Hotels is offering 30 percent off 338 of their hotels around the world. That's a one-third discount on some serious luxury that's tailored to you.
Each Preferred hotel is built around local experiences — think culinary deep dives, winter sports, historical architecture. The service is always stellar and properties are often the top of the top when it comes to comfort.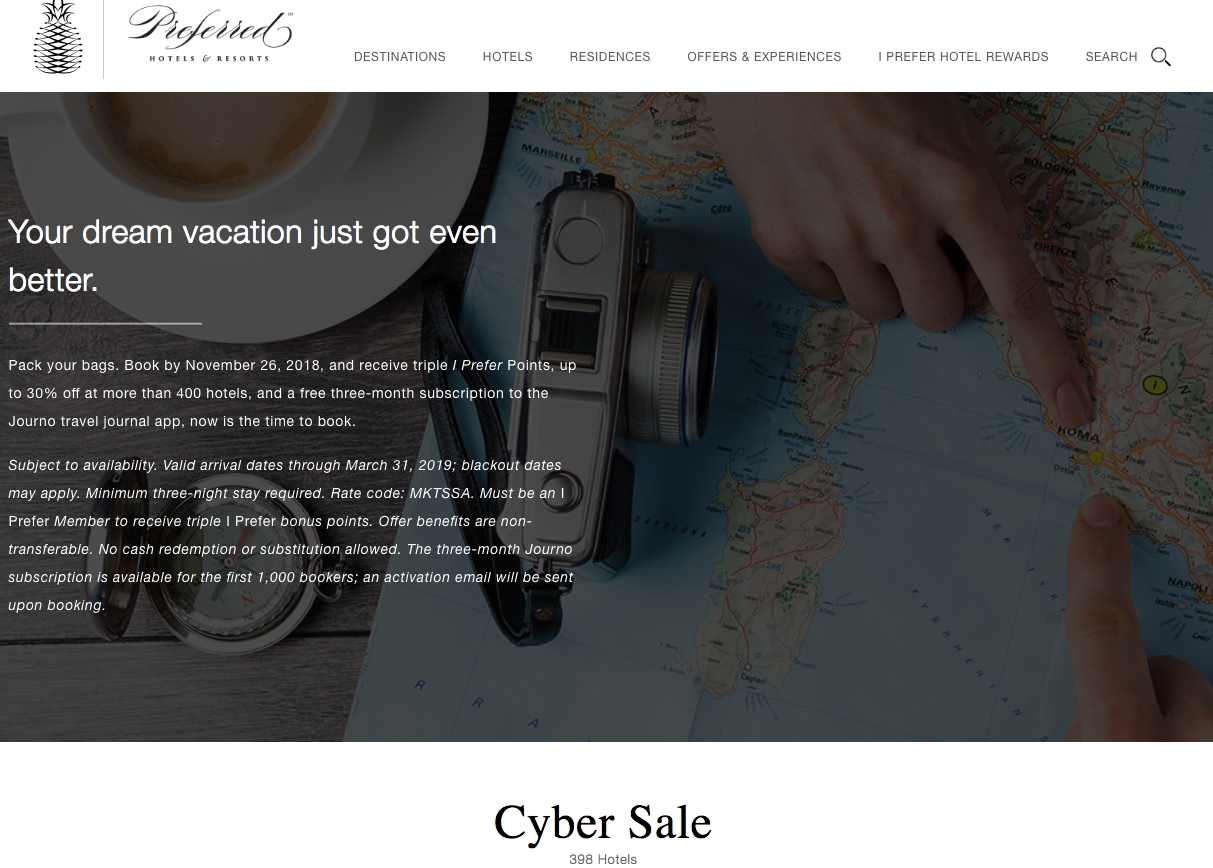 25% OFF INTERCONTINENTAL GROUP HOTELS
The Intercontinental Hotel Group has some of the world's most iconic hotels in its stable. IHG has hotels in every corner of the planet that always hit high marks for service, class, and style. Today, they're offering 25 percent off their hotels across the board.
UP TO 50% OFF THOMPSON HOTELS
Thompson Hotels are where the cool kids hang when they're in town. The small boutique group has hotels in New York, Chicago, Seattle, Nashville, and Toronto with three resorts in Cabo San Lucas, Playa del Carmen, Zihuatanejo, Mexico. For today only, they're offering 30 percent off regular rooms and 50 percent off all their suites.
45% OFF VICEROY HOTELS & RESORTS
Viceroy Hotels & Resorts runs 12 luxury resorts and eight boutique hotels across the world. Each hotel is a world-class establishment with a hip vibe. Their resorts are luxury and comfort defined and worth every cent.
Today, they're offering up to 45 percent off their properties. It's worth noting that each of their properties has its own discount. So some of them are ten percent off while others are 30 percent off and so on.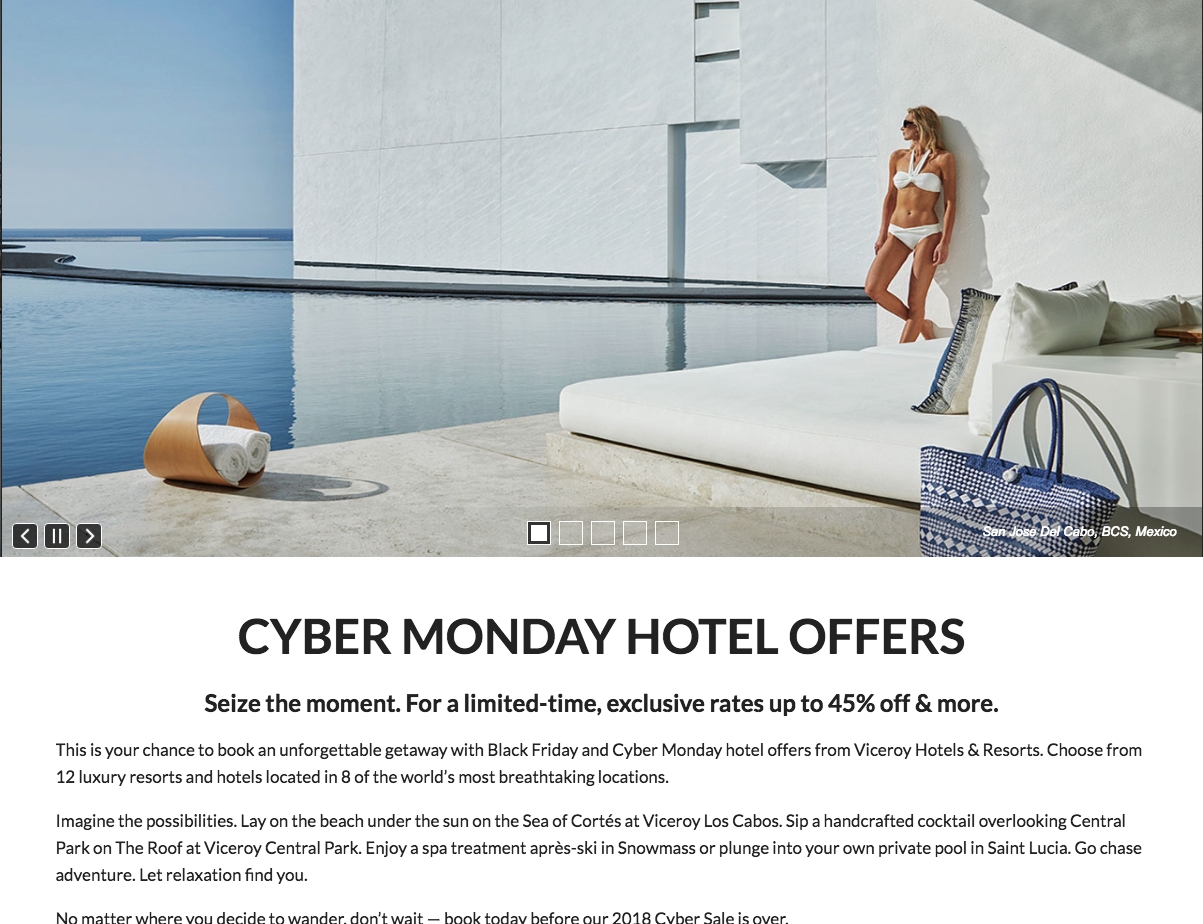 25% OF HILTON HOTELS
Hilton is running an over-all winter sale on their hotels across Europe, The Middle East, and Africa. You'll need to join Hilton Honors to receive the discount. It's free to join.
Right now, you can get 25 percent off their room rates. You have until January to book and you'll need to travel before mid-May 2019.
64% OFF SOLMAR HOTELS & RESORTS
Looking to hit Los Cabos in the lap of luxury? Solmar Hotels & Resorts has seven all-suite properties that'll provide you with every detail, amazing food, and luxury you can dream of. You'll have to travel between now and December 26th, 2019.
40-50% OFF PROVENANCE HOTELS
Provenance Hotels offer some of the hippest venues from Palm Springs to Portland to Seattle to New Orleans. Their hotels are experiences and geared towards making sure you have a killer time.
If you can book before midnight tonight, you can score up to 50 percent off their room rates. You'll need to travel by February 2019. Use code "CYBER" when booking.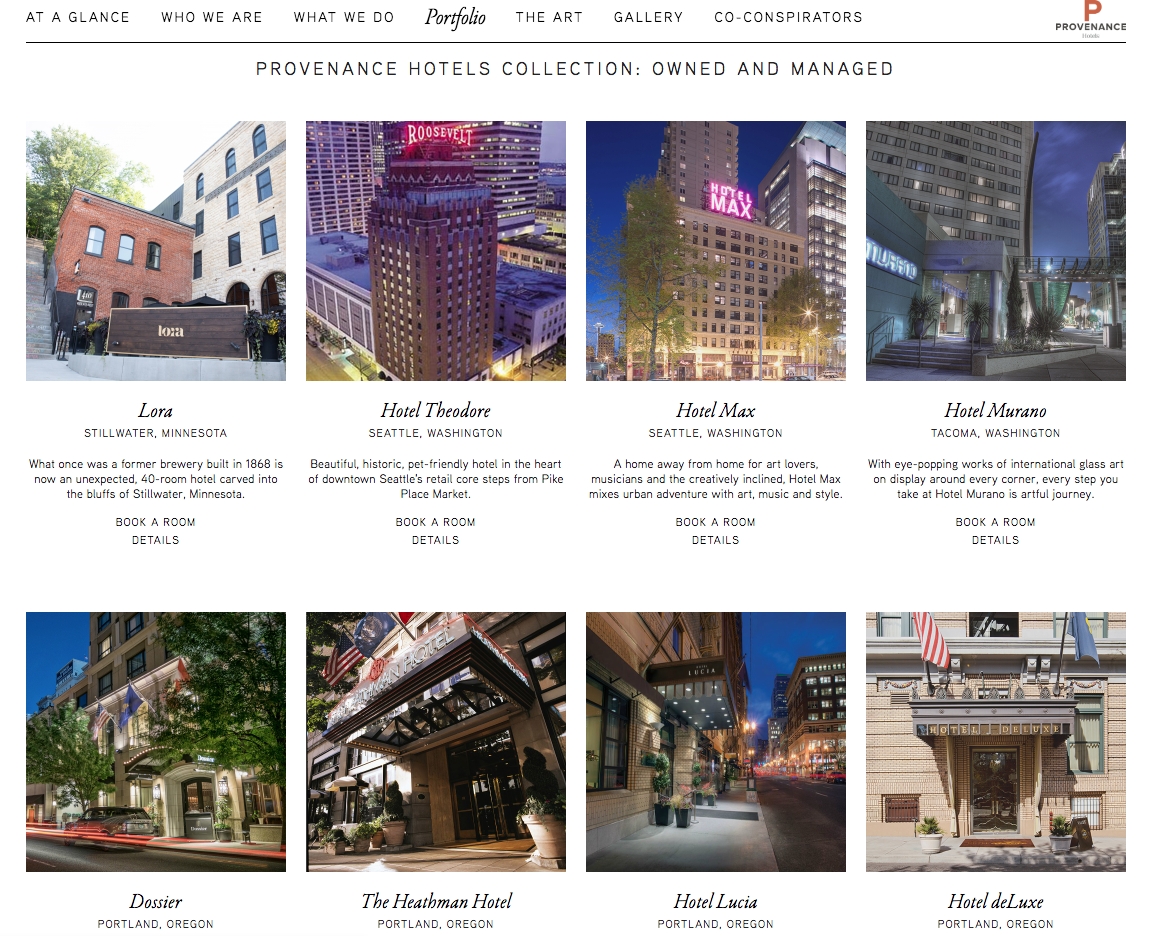 50% OFF B HOTELS & RESORTS
B Hotels & Resorts is a small five-property collection of gorgeous resorts across Florida, Georgia, and Louisiana. You'll be able to score 50 percent off their rooms. Use the code "BCYBER" to hook up this deal.
50% OFF DESIRE RESORTS, CANCUN, MEXICO
Desire Resorts are the couples only retreats in Cancun where clothing is optional and sex is very much encouraged. The whole place is themed to get you in the sack whether you're on the private beach or giving each other an erotic massage in the spa.
They're offering 50 percent of their standard rates on stays of three days or more during the whole of 2019.
60% OFF TEMPTATION RESORT, CANCUN, MEXICO
Temptation, like, Desire, is all about having sexy good times. The singles and couples resort is geared towards luxury and hedonism, which equate to one hell of a party. The Secret Sale offers 60 percent off room rates for travel throughout 2019.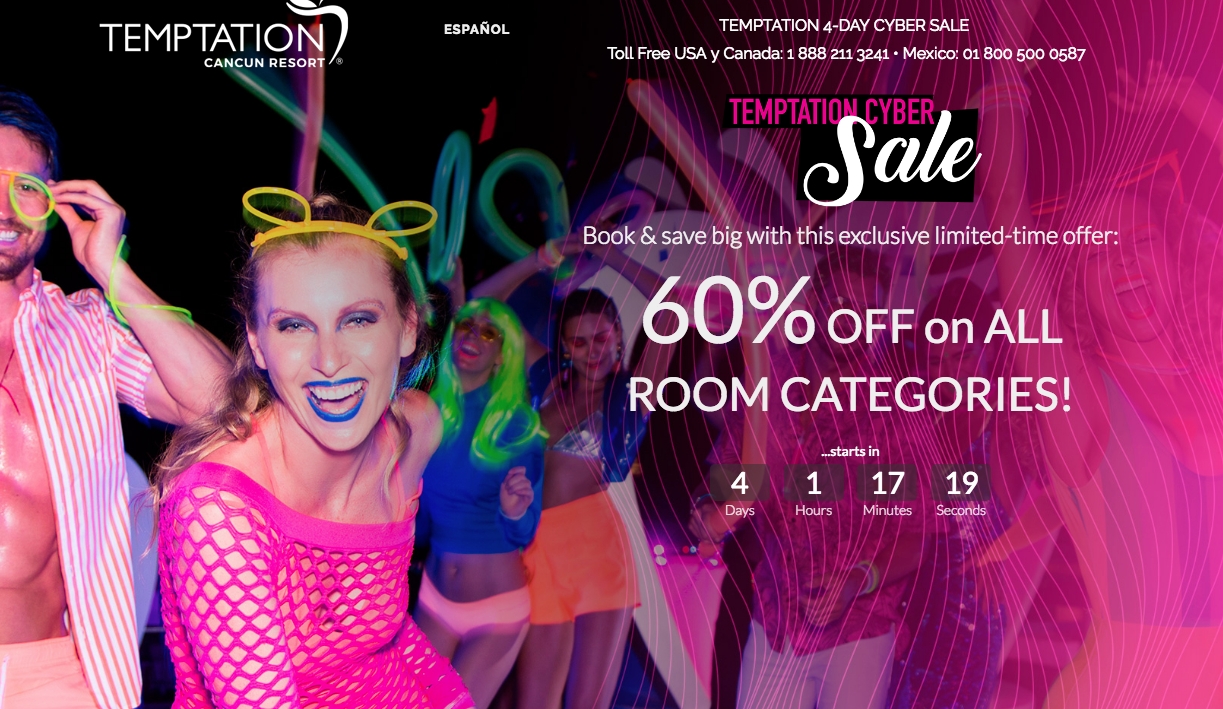 60% OFF GRAND ISLE RESORT & SPA, BAHAMAS
This is a seriously great discount. 60 percent off anything almost always warrants a buy. Grand Isle Resort & Spa in the Bahamas is a plush spot where your every vacation-focused whim will be met without question.
Go! Soak up that sun and chill out on a white sand beach. You'll need to book by midnight to take advantage of that steep discount.
35% OFF NIZUC RESORT & SPA, MEXICO
Down Mexico way, NIZUC Resort & Spa is taking post-modernist luxury to new levels. Their Cyber Monday deal will shave 35 percent off room rates and includes free breakfasts during your stay.
SANDALS CYBER MONDAY DEALS
Sandals is the classic all-inclusive experience. Their resorts have started upping their game recently with a wholly revamped food program that focuses on the best from around the world. It's a great way to bring the 20th century way of travel into the 21st century.
Today, they're offering a $500 resort credit for trips booked in 2019 along with five percent off room rates. That's a great deal for a spot where you won't have to worry about a single thing while you're there.
40% OFF HOTEL VIKING, NEWPORT, RI
Hotel Viking up in Newport, Rhode Island, is a classic property where luxury is the name of the game. The hotel is in a converted mansion from a by-gone era. This is the sort of hotel that's as much as a destination as it's a place to lay your head for a night with amazing food, bars, and grounds.
For Cyber Monday, they're offering a 40 percent discount on rooms. That's nearly half-off for a unique hotel experience in New England.
20% OFF W LOS ANGELES
The W Los Angeles is an iconic and chic hotel experience that's purely L.A. Today, they're offering 20 percent off your stay plus a $100 in-house credit along with free WiFi. That's a great deal.
20% OFF THE BALLANTYNE HOTEL, CHARLOTTE, NC
The Ballantyne Hotel in Charlotte just underwent a full renovation that leaned into its historic past. The luxury hotel is offering a 20 percent discount on all rooms if you can book today.
You'll need to travel before January 31st on this one, so plan accordingly.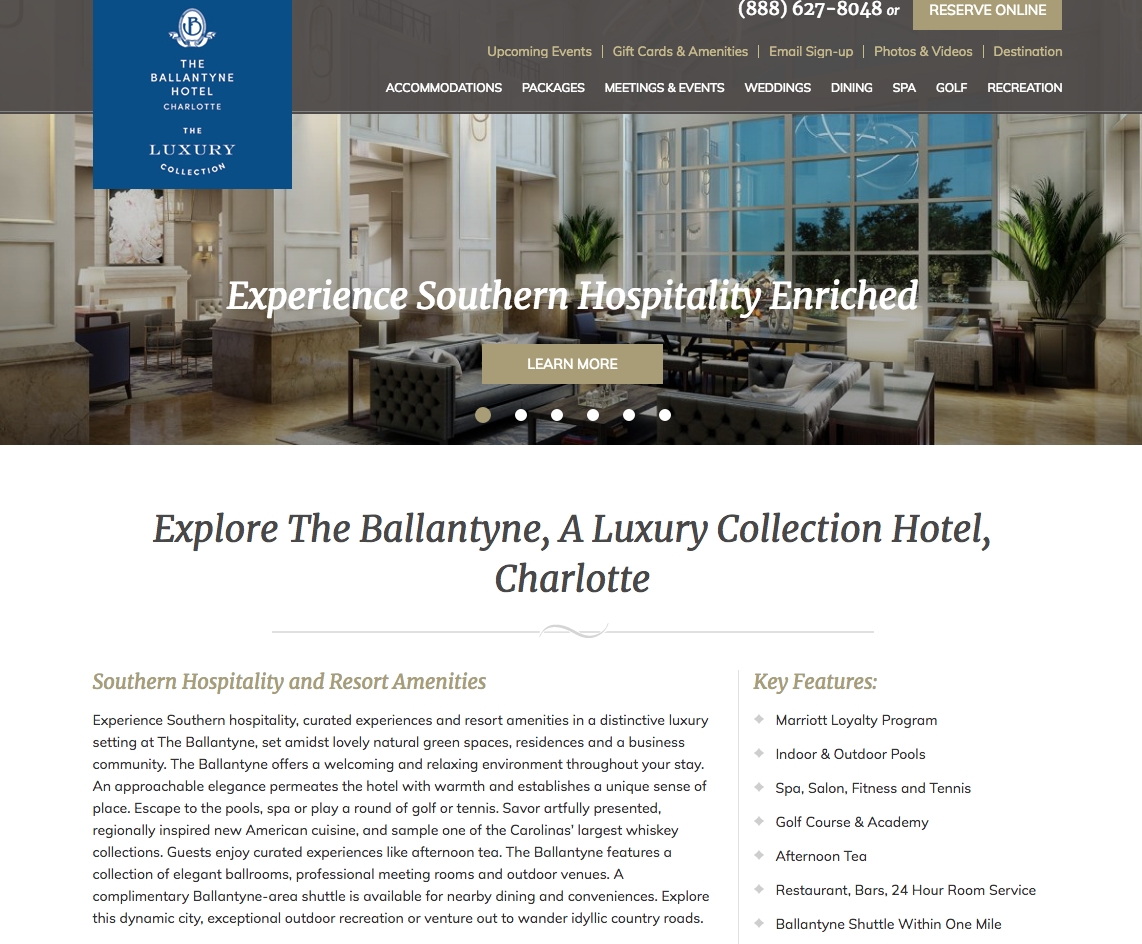 40% OFF THE JW MARRIOTT NASHVILLE
A trip to Nashville should be in everyone's cards for 2019. The JW Marriott Nashville is making it easier and more affordable to do just that.
Today they're offering 40 percent discounts on rooms, free WiFi, two free cocktails, free valet, and 15 percent off the hotel's spa services. That's a lot of great breaks in a great city.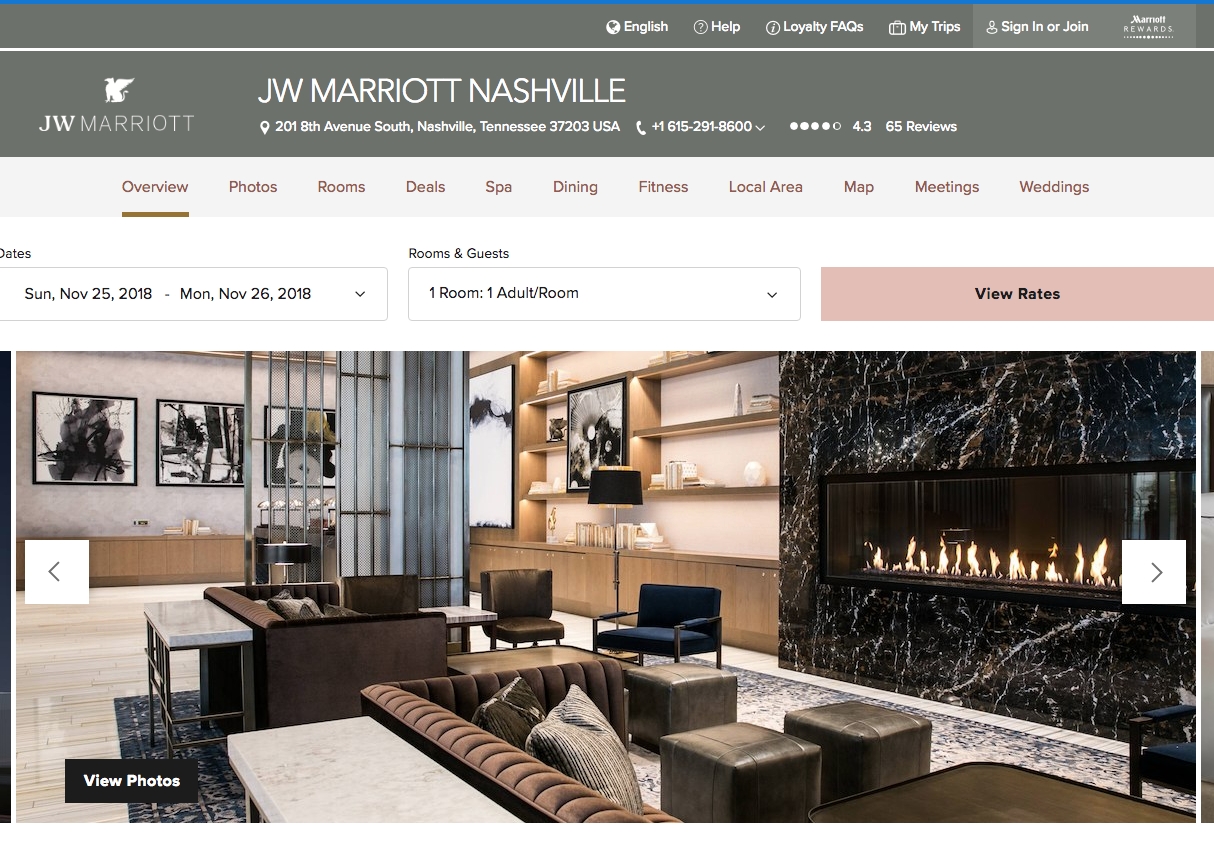 30% OFF THE RIVER'S EDGE HOTEL PORTLAND, OR
The River's Edge Hotel sits on a wooded bend of the Willamette River, just minutes from all the brewpubs and art boutiques of Portland's hip neighborhoods. If you can book today, you'll score a 30 percent discount plus a free upgrade.
You'll need to pre-pay for this one and travel before March 31st. Use code "CYBER" when booking.
50% OFF HOTEL EDISON, NEW YORK
Hotel Edison is quintessential New York. The hotels have well-appointed rooms with views of both the Hudson and Time Square. The jazz bar in the lobby is iconic. The art deco decor is legendary.
For Cyber Monday, they're offering 50 percent off their room rates. That's a steal for a luxe hotel in the literal heart of Manhattan's Theater District.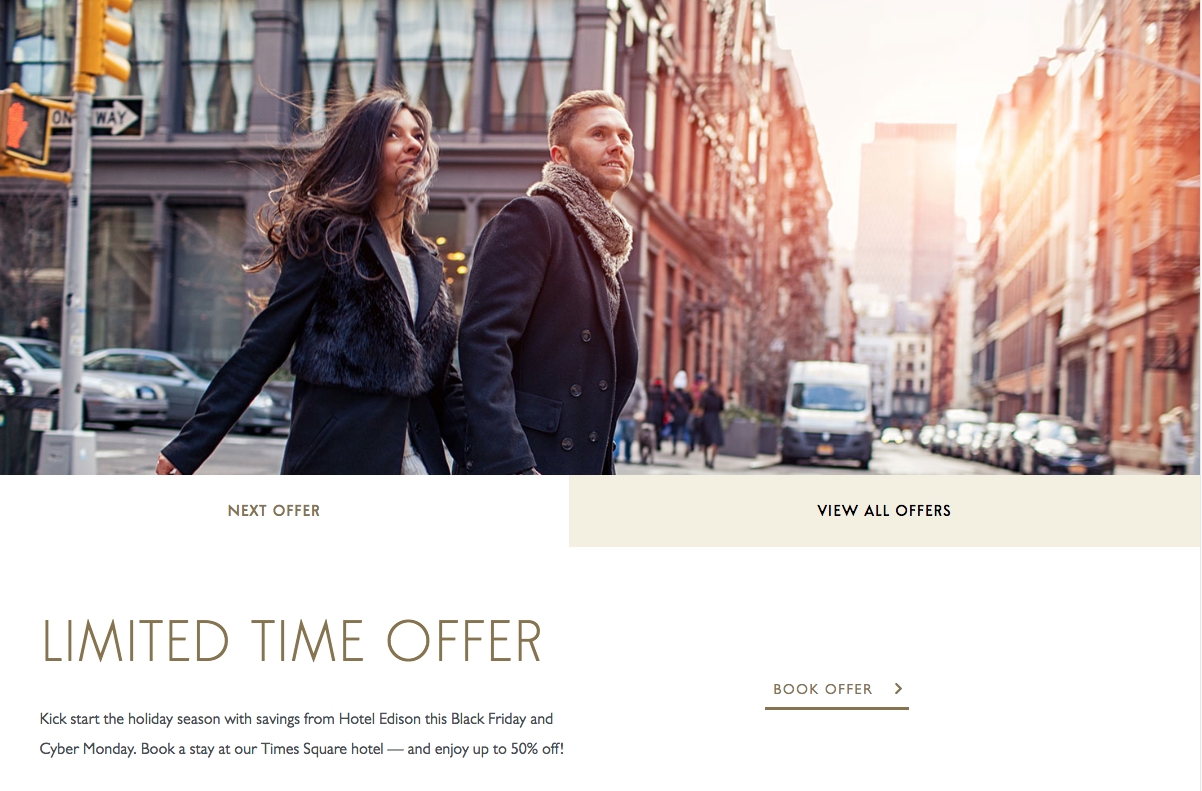 CYBER MONDAY DISCOUNTS FOR ALDERBROOK RESORT & SPA, UNION, WA
Over on Washington's Olympic Peninsula, Alderbrook Resort & Spa is offering a steep discount on their comfortable rooms for Cyber Monday. Their offering rooms for $139 per night (marked down from closer to $200).
You'll need to stay between a Sunday and Thursday anytime in January and February to take advantage of this one.
HOTELS.COM MYSTERY COUPON
https://www.instagram.com/p/BqkrWf_BcSG/
Hotels.com is running a coupon campaign all day today. They're already offering 60 percent off bookings and, then, you can "scratch off" a coupon for an additional eleven percent off with a mystery coupon popping up throughout the day of up to 99 percent off.
Enter code "BIGDEAL11" at checkout to take advantage of that one.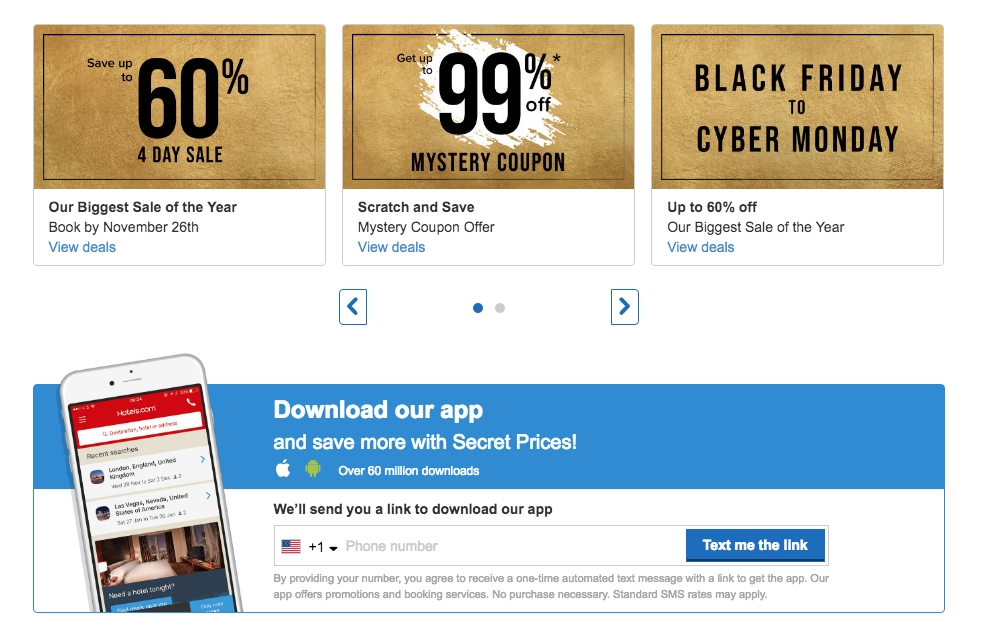 EXPEDIA CYBER MONDAY DEALS
Expedia is offering a coupon on select hotels booked through their website. You'll get 90 percent off your booking which is about as good as it gets without being straight up free. Coupons will be popping up every hour between nine AM and three PM Pacific Time.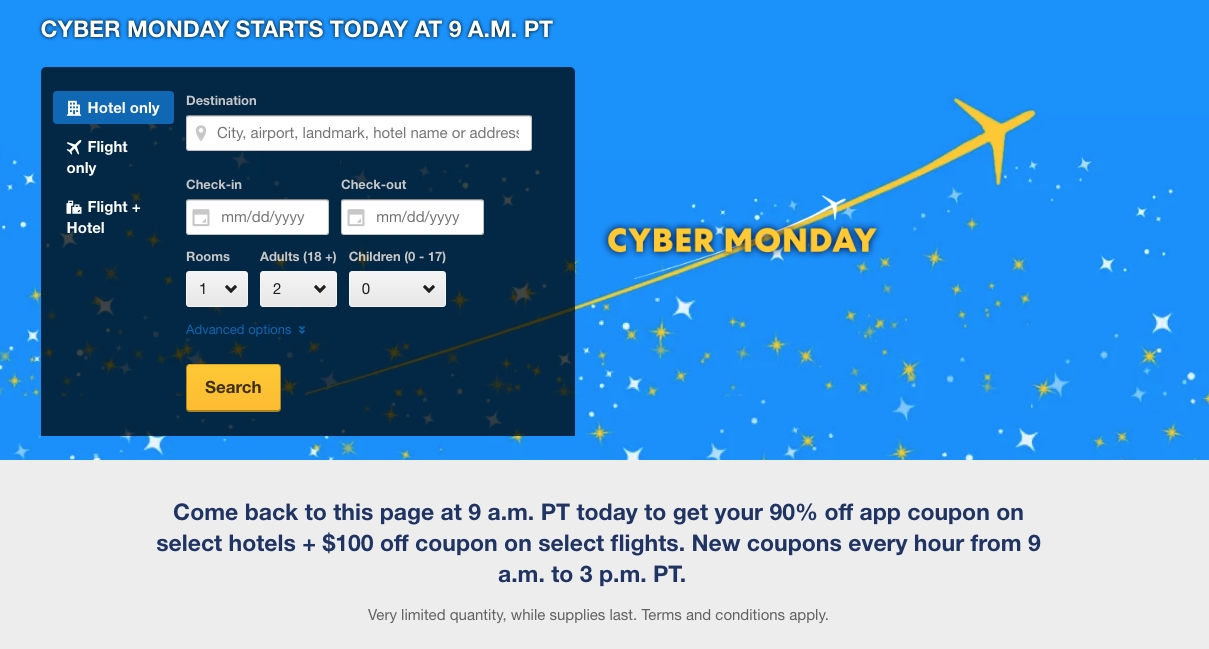 KAYAK CYBER MONDAY DEALS
Kayak is offering great travel deals across the board. Currently, they're discounts of up to 70 percent off hotels around the world. You're going to be hard-pressed to find a better sale. And don't forget to keep checking back in during the day as new sales pop up.
ORBITZ HOTEL DEALS
Orbitz is running two sales today. The first one will net you 17 percent off hotels that are already marked down 50 percent. Use code "MONDAY17" to score the extra discount at check out.
They're also offering an additional 15 percent off any hotel booking. Use code "THANKFUL" at check out to shave another 15 percent.
TRAVELOCITY HOTEL DEALS
Travelocity is running a great sale today. Starting at ten AM, they'll be offering a 17 percent discount on hotels that are already marked down 50 percent.
Use code "CYBER17" at check out to get the additional discount. The deal ends at ten PM. You can also use the code "SAVINGSEASON" to score a 15 percent discount.