We should be taking steps to care for the planet for our children and our children's children (and so on), every day of the year. But on Earth Day it's even more important that we celebrate the stewardship of this marble of ours. We can do this in a variety of ways. Some are simple and others demand commitment. But as long as we strive to do something today, we're participating in helping preserve the globe for future generations.
Sort through your recyclables, pick up trash on the side of the road, or ride your bike instead of driving. Anything and everything helps and models positive behavior. You can plant a tree, pay for someone else to plant a tree, or help save a tree. Or, if you're like many alcohol brands out there, perhaps you'll decide to start composting.
"This is world saving and money saving," says Rico Dynan, bartender and Global Brand Ambassador for Absolut Vodka. "It's world-saving because you're keeping organic material out of landfills and money saving because you're not spending on soil and waste disposal."
On top of that, you'll have a pretty nifty garden.
"Maybe you can start a community compost," Dynan urges. "If you can't grow anything yourself donate it to the city for the parks and rec areas to use."
Dynan isn't the only eco-minded member of the drinks community. In fact, some of our favorite spirits brands have earth-friendly initiatives surrounding sustainability, lowering your carbon footprint, reusing waste, conserving energy, and many other important actions. Check them out below and get motivated to take action.
Glenmorangie Scotch Whisky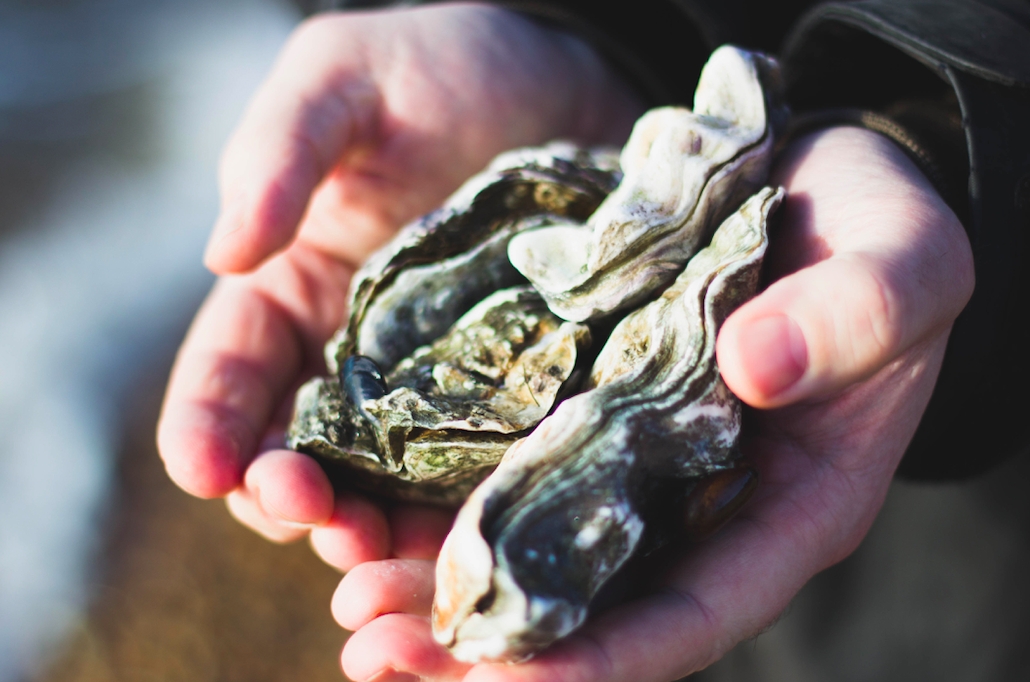 One of the biggest initiatives at Glenmorangie is the prevention of pollution and the reduction of waste from the production process. They're doing this by minimizing their use of non-renewable resources and limiting pollutants and waste associated with the whisky distillation process.
On top of that, Glenmorangie is helping to restore oyster reefs. One of its biggest environmental projects revolves are the reintroduction of Native European oysters to coastal Scotland waters.
Hennessy Cognac
Your favorite cognac brand is all about lowering its use of fossil fuels. Hennessy uses the largest fleet of electric vehicles of any privately-owned business in all of France. By doing this, the company lowered its fossil fuel usage by 80 percent.
Prairie Organic Spirits
There's a reason the word "organic" is in the brand's name. It's because Prairie doesn't want to be just another brand. The folks behind Prairie want to world to know that they make their spirits the right way with the earth in mind. Their mission is to help others join in on the organic bandwagon. That's why they started a new campaign called "Spirit of Change Fund" — in which the brand will give 1 percent of its sales to support organic farmers and help other farmers transition into the world of organic farming.
"The spirits industry significantly lags behind food and beverage when it comes to organics," said Mike Duggan, Chief Executive Officer (CEO) of Prairie Organic Spirits. "And Prairie hopes to change that."

Patrón Tequila
One of the most well-known tequila producers in the world, Patrón has taken many steps to limit its environmental impact.
"We have implemented a state-of-the-art water treatment process, added a natural gas pipeline that acts as the main energy source by reducing CO2 emissions into the atmosphere and have created more than 5,500 tons of fertilizer compost a year from leftover agave fibers," says Antonio Rodriguez, Director of Production, Patrón Tequila. "Additionally, to help preserve the land in our community, we have reforested and donated approximately 16,000 trees in the local area of Atotonilco el Alto since 2015."
Absolut Vodka
In Sweden, they love recycling so much that if you don't recycle or you forget to put out your recyclables you'll be shamed and talked about by those in your neighborhood. They even have a physical activity called "plogging" where you jog and stop to pick up trash along the way. It's no surprise that the country's most well-known distillery is in on the action.
Absolut has dubbed itself "planet earth's favorite vodka" because of its carbon neutral distillation process (85 percent of its energy comes from electricity generated by hydropower). Only 1 percent of its waste goes into a landfill and that's only materials from construction projects at the distillery. 85 percent is recycled (glass bottles) and 14 percent is sent to a nearby energy plant. The stillage (waste) from the distillation process is given to local farms to feed hundreds of thousands of cows and pigs.
Belvedere Vodka
Belvedere knows how hard a large distilling production can be on the environment. That's why the brand shifted its fuel source from oil to natural gas. This has helped Belvedere lower its carbon dioxide emission by 42 percent since 2012.
Slane Irish Whiskey
At Slane Distillery, they are all about sustainability.
"We have built-in energy recovery, reduced water consumption, rainwater re-use and the capacity for onsite energy generation into our state-of-the-art distillery design," says Alex Conyngham, Co-Founder, Slane Irish Whiskey.
They spend money each year to support biodiversity protection and their stated goal is to become a zero-waste distillery.

Novo Fogo Cachaca
You'd be hard pressed to find a more earth-friendly distillery than Brazil's Novo Fogo. This zero-waste, organic distillery even uses sustainability when deciding which local wood to use to age its spirits. They go so far as to ensure that all of the wood they use to make barrels is legally-harvested and not endangered. They've even made barrels from reclaimed wood from one of the distillery partner's homes.
***
Obviously, these are major companies striving to do great things to help the environment. But you, as an individual, can help out by making simple changes you might not even think matter in the grand scheme. Start with something easy like waste management. "Once you realize how much you're wasting things start to become clear as to why," says Dynan. "Then the 'how' is easy. Small acts make big impacts. It's not an overnight thing."