We live in the world of the influencer. And, let's be clear, that's not a "and we're all worse because of it" situation. At least not for us. Influencers bypass classic gatekeepers of culture to bring you life in its rawest forms, its most polished forms, and everything in between. People of every walk of life can now show you their world and actually make a living doing just that. It's hard to see a downside there.
Besides, you curmudgeons, an "influencer" is certainly no faker or more overly glossed than your favorite food or travel magazines. You think a woman snapping photos of her sandwich in her apartment in Brooklyn is more produced than the media brand digitally removing individual pixels from photos of a similar sandwich in a Midtown office? Get out of here.
To help you fill your feed with the best food influencers out there, we decided to highlight some of our favorites. There are two big caveats here. We're not including any professional chefs. Do these influencers cook? Sure. But they're not Roy Choi, Sean Sherman, or April Bloomfield. We're also not including any publications. The 12 influencers below are mostly-ordinary people who love food, travel for food, make food, and want you to love it as much as they do.
Following these accounts will enliven your feed and, hopefully, inspire you to new culinary heights.
I-Collective is a consortium of Indigenous artists, thinkers, conservationists, and chefs. The images tell stories of a group of young, Indigenous folks travels around North America cooking, foraging, hunting, and seed gathering (for preservation) all in the name of bringing back the awareness of Indigenous foodways of the Americas. The food they're making (and posting) is stunning, unique, and purely American — making I-Collective a must-follow feed for any "American" food lovers.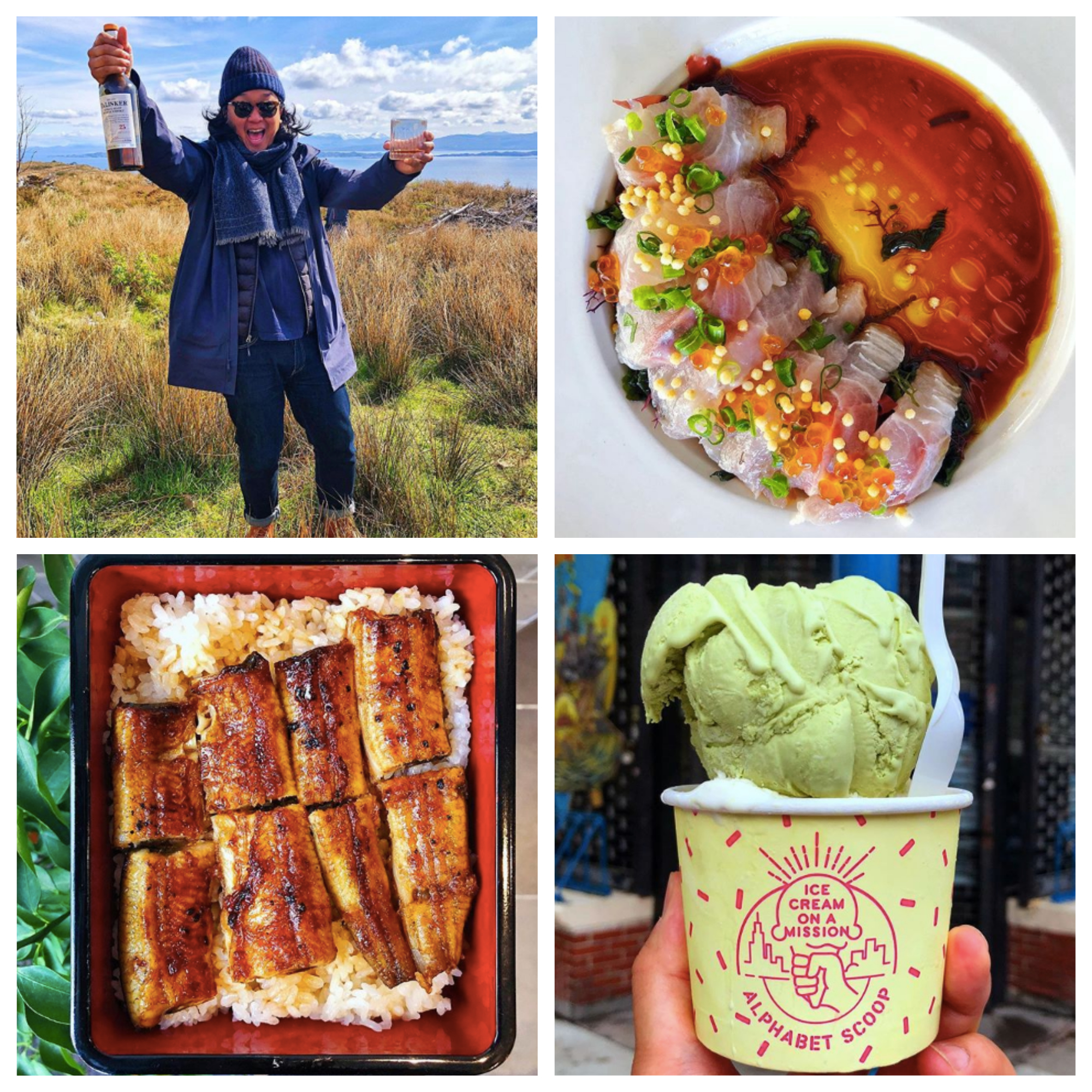 Benjamin Setiawan travels the world for food. The Hungry Editor is a travel and food writer who has a keen eye for bringing food from all over the world to life in his feed. The beauty of Setiawan's feed is how he's able to capture every facet of the food world from a humble plate chicken and chips to technicolor snow cones to the beauty of haute cuisine. Add in a nice dose of travel photography and you have the perfect foodie-travel feed to follow.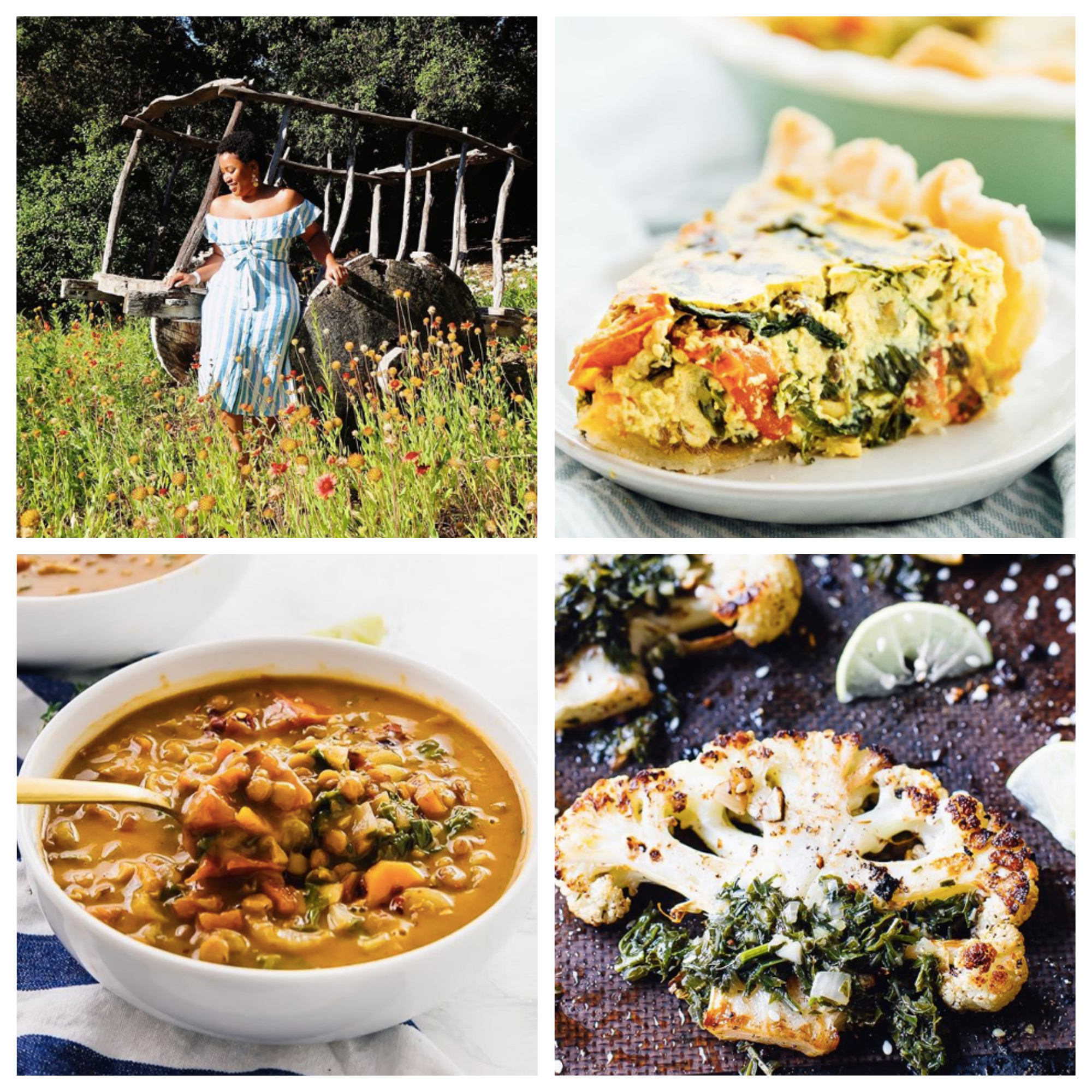 Jessica Hylton Leckie's Jessica In The Kitchen brings delicious food and practicality to anyone's feed. Leckie's profile is full of well-rendered photos of great food that lead you to useful and executable recipes for everyone. The focus here is a bit of a smorgasbord of foods touching on the Med, pan-America, and Soul Food with a vegan, vegetarian, and gluten-free focus. It's a wonderful menagerie that'll help you up your home-cooking game.
Danielle Prewett — who works with the MeatEater crew — brings the world of conservation, wild game hunting, wild plant foraging, health, and cooking together with Wild + Whole. The genius of the feed is showing people a way to start integrating the great outdoors and wild foods into their everyday lives and then giving us the tools to turn wild foods into something magical at home.
Prewett offers us an alternative to the industrial food complex with stunning photos, accessible recipes, and a call to embrace the natural, wild world.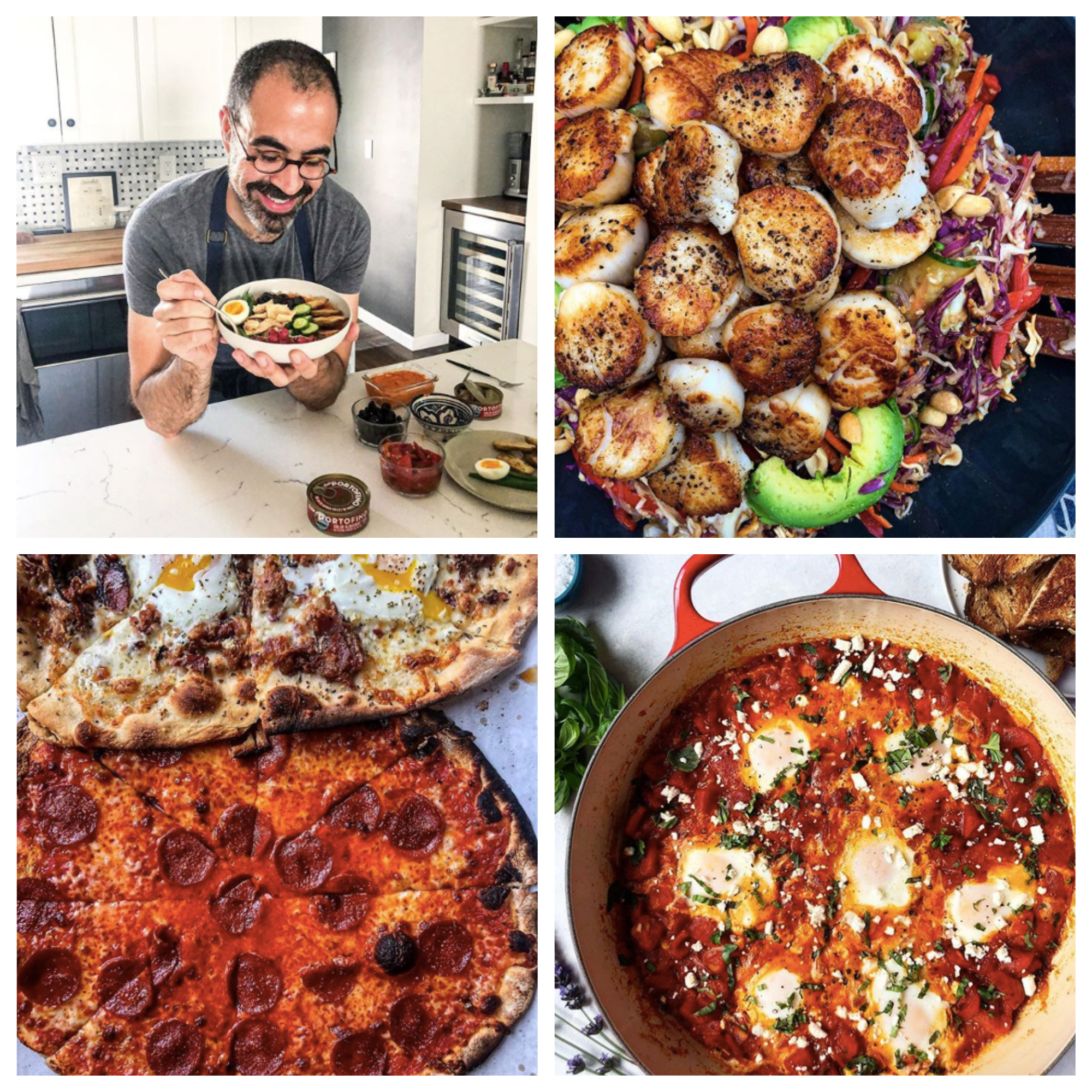 Kevin Masse loves cooking food at home for TheBakeFeed and several other internet food outlets. He also loves writing and talking about food and making sure you have access to it. The beauty of Masse's feed comes in the knowledge that he's cooking these recipes at home. Sure, he has a kitchen full of gadgets and appliances to help him but that doesn't mean you can't aspire to these lofty heights too. Masse knows it takes time to build a kitchen and is here to help you find your home-cook path to gorgeous eats.

Gastronauta DF hits two very important food notes. First, this is the ultimate follow if you're looking to up your game about pan- and modern-Mexican cuisine. Second, Gastronauta gets around the world, bringing his excited and exacting aesthetic to foods from every corner of the planet. Gastronauta DF's feed is the perfect foodie travel guide book for anyone looking to eat the absolute best eats while on the road.
Every post is like a morsel along a long path around the world, leading you to all the best flavors the globe has to offer.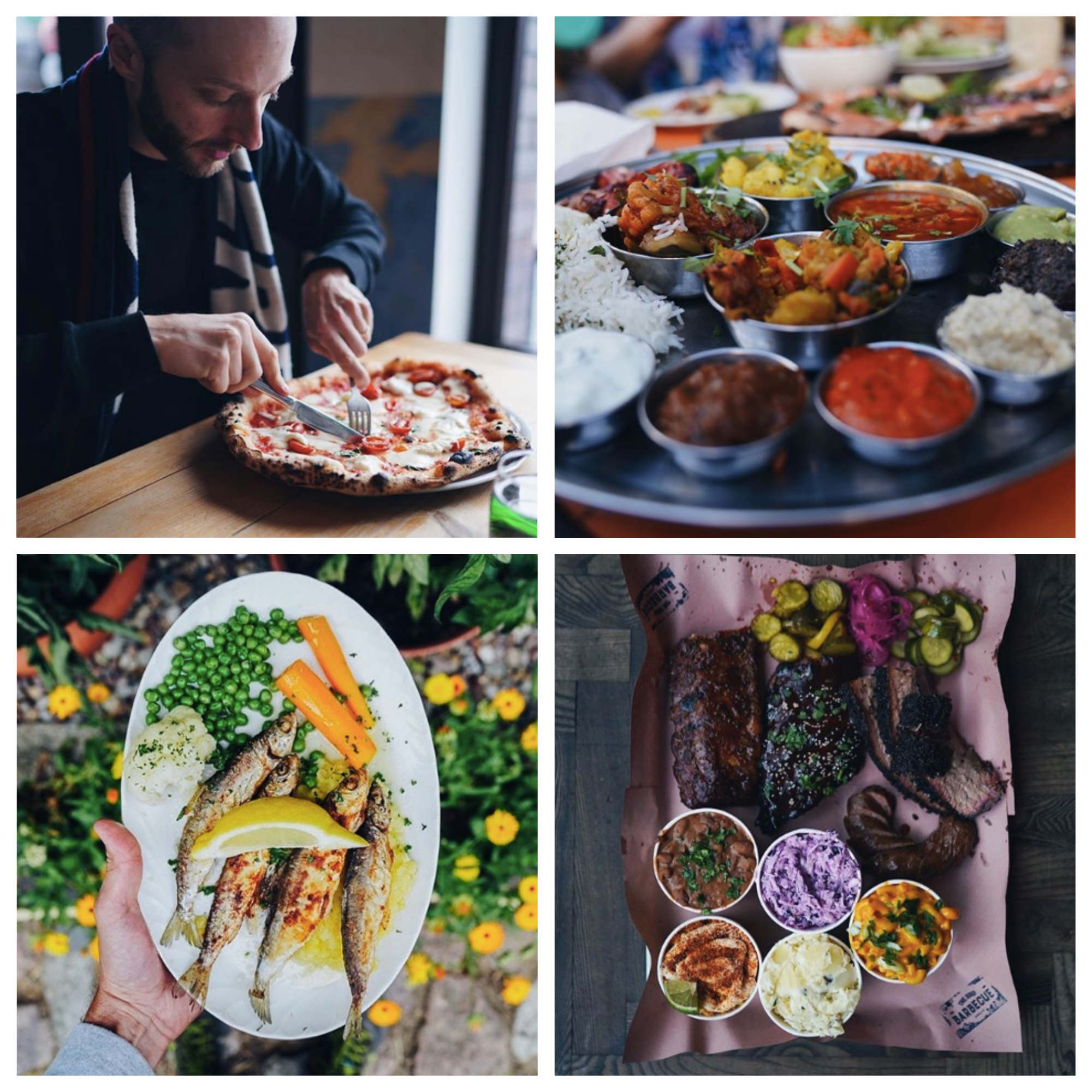 Per Meurling left Sweden for Berlin a while back. The beauty of his feed and blog, Berlin Food Stories, is the hyper-focus of how broad a single place can be when it comes to food. Berlin has become a food lover's paradise over the last decade and Meurling's feed highlights the depth of the food scene in the German capital.
Following Berlin Food Stories will upend everything you think you know about food in Germany and leave you dying to get to the city as quickly as possible to eat your way through it.
Maunika Gowardhan's Cook in a Curry is one of the most mouthwatering feeds on Instagram. Gowardhan has spent her life refining her skills in South Asian cuisine and is now giving that knowledge to us. Each dish she posts has a recipe that you can make at home. This is the ultimate leveling-up-follow, as it'll bring a whole new cuisine of smells, tastes, and textures to your kitchen at home. Even if you can't quite nail these recipes cooking at home, the feed is also an amazing guide to expanding your ordering knowledge the next time you go to a South Asian joint for a meal. Those are wins all around.
Maureen Ow, Miss Tam Chiak, was an early adopter to the food blogging world when she launched her love letter to the food of Singapore back in 2007. Today, her blog and Instagram feed is the ultimate place to discover the wonders that is the food of Singapore locally and internationally. This is food as a destination with shots of shockingly delicious looking bowls of noodles, piles of seafood, funky sauces, perfectly roasted ducks, and so, so much more.
If this feed doesn't have you searching for flights to Singapore ASAP, nothing will.
This is the most endearing food feed there is. Pasta Grannies is Italian food porn that'll have you racing out to get a pasta rolling machine. Their YouTube channel takes it a step further and teaches you all the ins-and-outs of actually executing all the amazing pasta types the nonnas throw down in the Instagram feed. Then there are the sauces to learn and drool over.
If you're looking to perfect that home pasta game, this is the play.
Comedian, actor, gourmand, and all-around bon vivant Eric Wareheim knows where the good food is. Wareheim has devoted his Instagram feed to the "Top Food, Travel, Wine, Pizza" around the world and, holy hell, this is a must follow. The best part of the feed is that you can 100 percent go to the places Wareheim and his posse hit up around the world — especially in Italy.
Real talk, Wareheim might well be the best Italian food guide on the internet right now.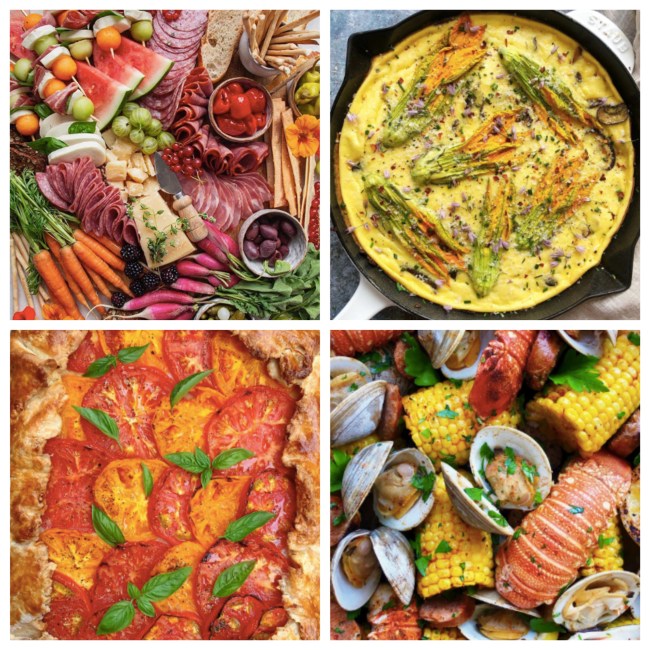 Julie Resnick's FeedFeed started out as a place to highlight local and seasonal foods that you can cook at home. That turned into a crowd-sourced home recipe repository that's now one of the biggest food influencers in the game. The crux of the FeedFeed remains the same, and that is giving everyday folks the chance to cook something new and delicious every single day. Even if you're not tackling the recipes, the FeedFeed will give you the inspiration to try something new when you order out, and we can definitely dig that.