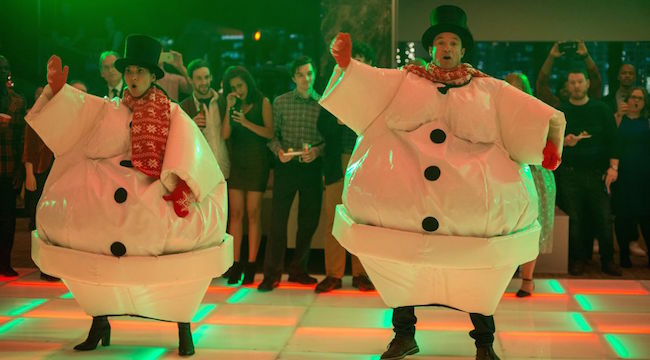 Throwing a dope Christmas party is all about creating memorable experiences. Sure, it's important to keep the booze flowing and deck those halls but it's the little moments that'll stick out come July. Of course, it's hard to know what those moments should be. There are a lot of options out there to make your party the illest.
Luckily, you've got the Uproxx crew on hand to winnow down your choices. This year, we thought we'd turn to the TV and movie gods for a little entertaining advice this year. We've pulled six of our favorite parties from our favorite shows and movies about Christmas for inspiration. Hopefully, these little nuances will help you throw a Christmas bash that's both a blast in the moment and memorable until next year rolls around.
HAVE A CLASSY CHRISTMAS — THE OFFICE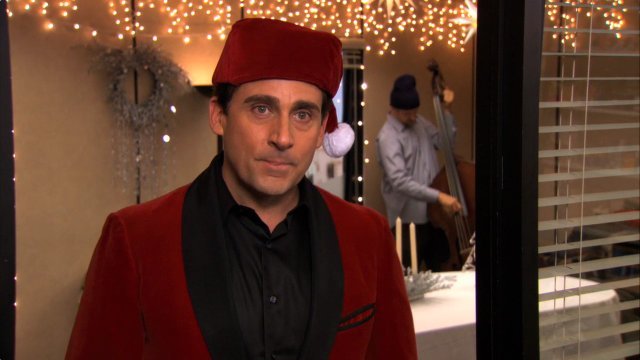 Michael Scott was never that classy or smart or smooth. Yet he did have a great idea with the whole "classy Christmas party" in season seven of The Office. Of course, the whole party is just a ruse to for Michael to creep our his ex, Holly. Maybe leave that part out. But keep in the epic snow battle between Jim and Dwight — it's a solid closer to any bash if you're in a part of the country with plenty of snow.
Dress up in killer duds, decorate tastefully, let the high-end drinks flow, and put on some smooth tunes. Translation: Casual suits and evening attire, martinis and champers, and a little Miles Davis spinning on the turntable is a great way to host an epic Christmas.

QUEUE UP 'AFTERNOON DELIGHT' ON THE KARAOKE MACHINE AND LET THE MARTINIS FLOW — ARRESTED DEVELOPMENT
Speaking of martinis, serve them. A martini is a simple drink to stir up and your guests can totally do it themselves with little direction. It's just gin or vodka, dry vermouth, and ice after all. And you're going to need that liquid courage if you're hitting a karaoke machine later in the night.
Look, karaoke can go one of two ways depending on the vibe of your crew. If everyone is in from the get-go, then it'll be a rollicking good time. If people are surprised to see a karaoke machine switch on around ten PM, then guests might start to slink away like Homer Simpson into a big green hedge. So, if you're planning on belting out the tunes, make sure you have the right crowd and they know what's coming. Just don't sing a sex ballad like Afternoon Delight with a relative, m'kay?
MAKE EGGNOG — CHRISTMAS VACATION
It's Christmas, basically the only time of year when drinking eggnog is appropriate. The elixir of eggs, cream, spices, sugar, and booze is perfect as a welcome drink from a communal bowl. It takes the edge off and nourishes at the same time. It's pretty much the opposite of a martini.
Take a note from the Griswolds and have a nice big bowl of eggnog ready before your guests arrive. Make sure to spike it with a dark liquor (aged rum, peppery rye, or bright brandy will do). Once that bowl is empty, move on to the lighter cocktails.
GET STONED AND PLAY A GAME — SCROOGED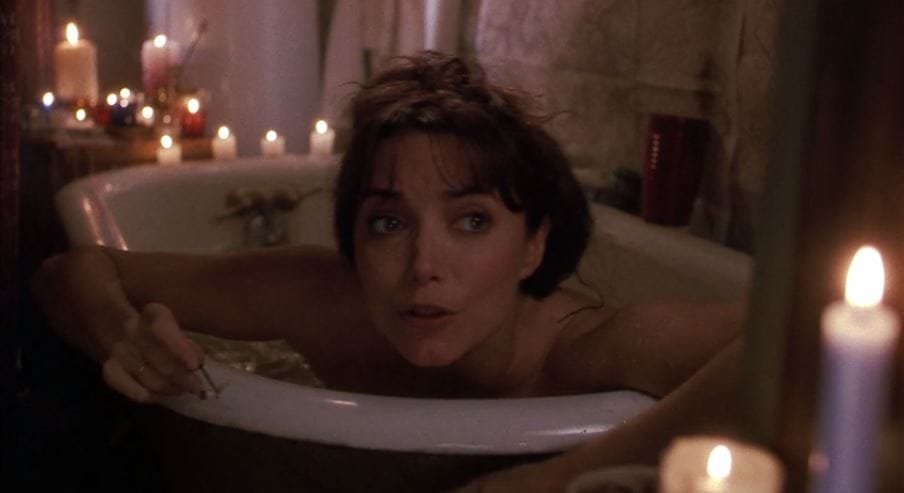 Cannabis is legal — either recreationally or medically — in 43 states and territories combined. So maybe pull the handbrake on the booze this year and serve up some weed instead.
Mix a tincture in eggnog instead of booze (make sure everyone knows this before they take a drink!). Then, about an hour later, break out a board game or card game. You can go old school like Trivial Pursuit a la Scrooged or something a little more today with a deck of Magic: The Gathering.
Either way, a stoned Christmas party with plenty of engaging games is a good one, man.
ORDER ENOUGH PIZZA — HOME ALONE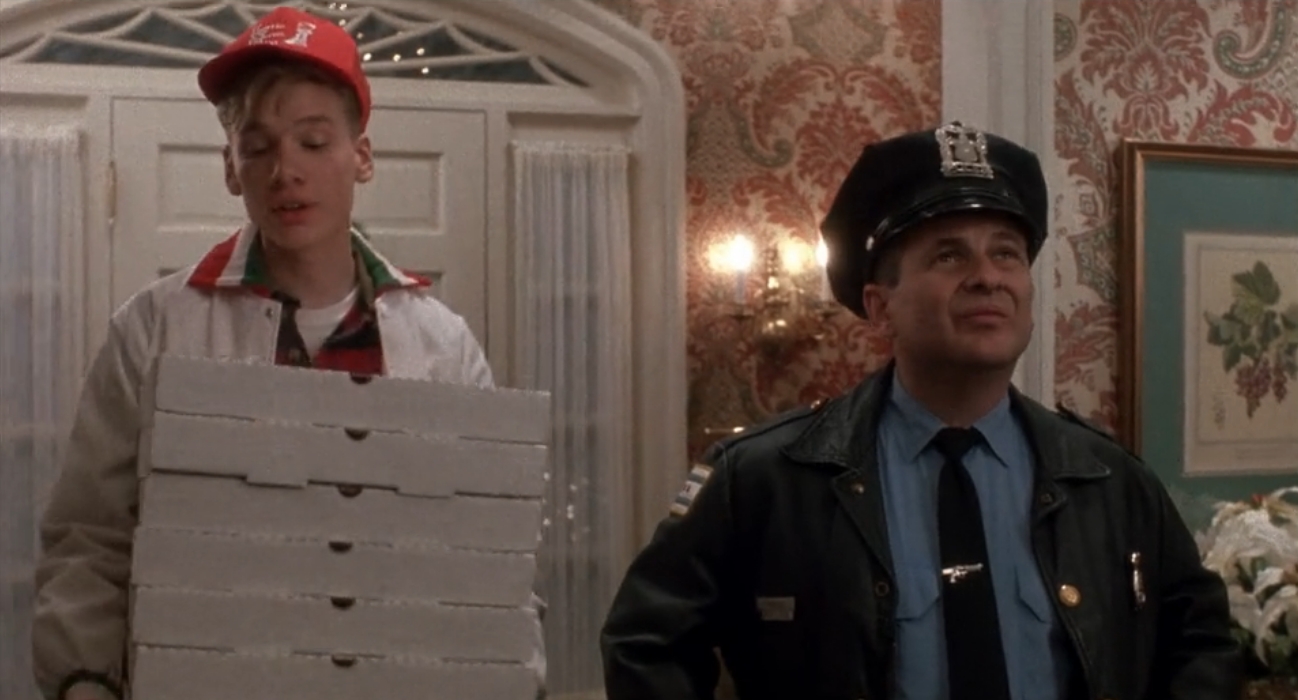 Look, your crew is going to get hungry whether you're serving martinis or weed. Well, maybe more so with the latter. Also, you don't want to be cooking in the kitchen all day or night while you should be partying. Order pizza. Pass a hat around if you must or just consider it a dope gift for your guests.
Just make sure you order enough. Although we have to say, the ten pizzas for 14 people we see in Home Alone might be a bit too much — or, maybe not, there's always those post-midnight drunken or stoned food cravings to think of.

PRE-MAKE A STRATA FOR THAT CHRISTMAS MORNING HANGOVER — THE FAMILY STONE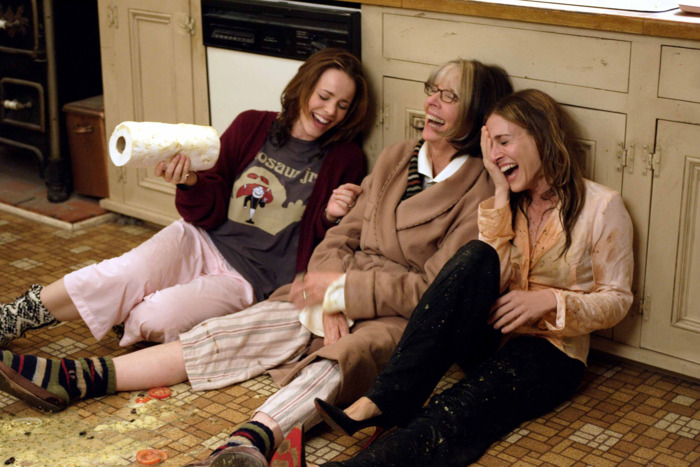 The one place to think about cooking is for the morning after your party. You're not going to want to wake up hungover and start toiling in the kitchen. Our advice? Make something the day before that you can pop in the oven in the morning then just nosh. The Strata from The Family Stone is the perfect dish for exactly this.
The recipe calls for layers of bacon, bread, spinach, tomatoes, cheese, butter, eggs, mushrooms, and more cheese. That's pretty much a long way of saying "hangover cure in a baking dish." One tip, don't skimp on the cheese. Use a great parmesan and some creamy gouda or gruyere and maybe a sprinkling of sharp cheddar — our hangovers are getting cured already.