It's Black Friday! That means it's time to book some crazy cheap flights and finally take that trip you've been dreaming about.
Below are the best deals that are starting today. Some of them end at midnight tonight. Others will run all the way through midnight on Monday. Either way now's the time to book that cheap flight.
$600 FLIGHTS TO AUSTRALIA ON QANTAS
Qantas really wants to get you to Australia. They're running roundtrip fares for around $600. That's about $400 lower than the average price for that ticket. It's time to go Down Under!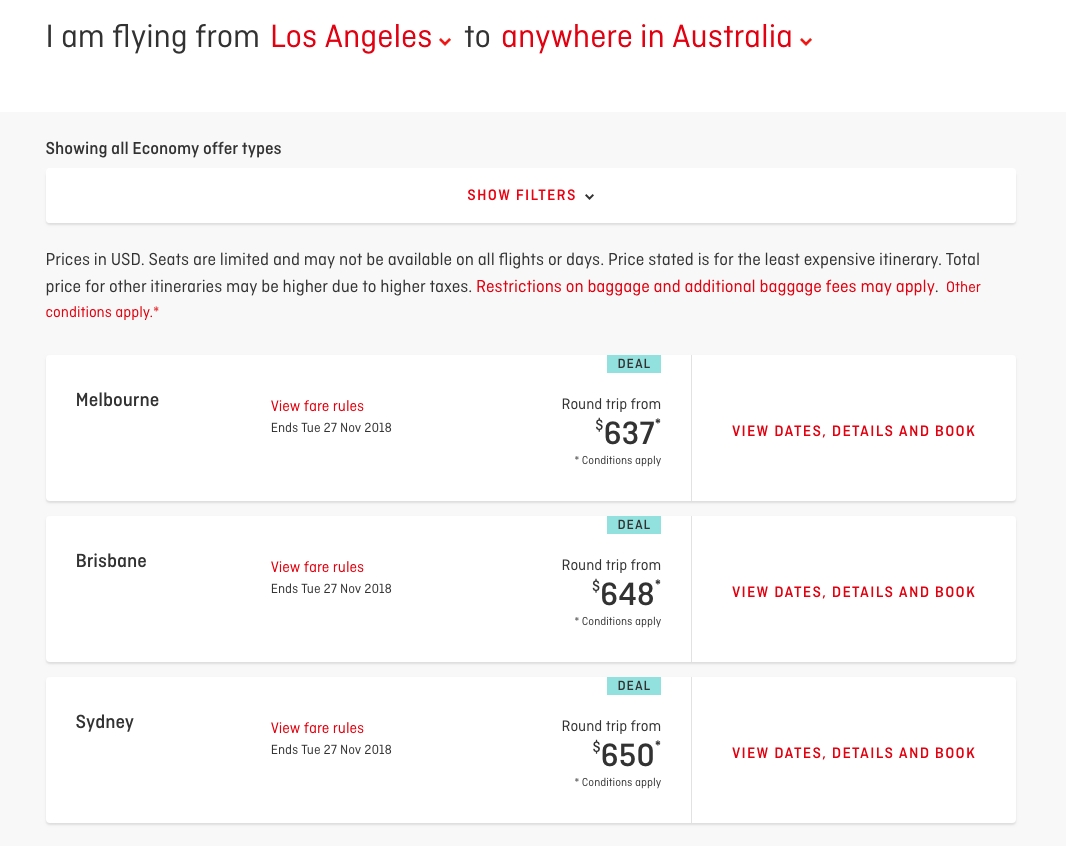 DELTA BLACK FRIDAY FLIGHT DEALS
Delta is running a great deal on flights all over the U.S. and the world. Their fares are lowered and you can buy with cash or miles. If you have miles with Delta, that means a free flight somewhere dope (you'll still have to cover the taxes and fees). You'll need to book before November 25th to take advantage of this one.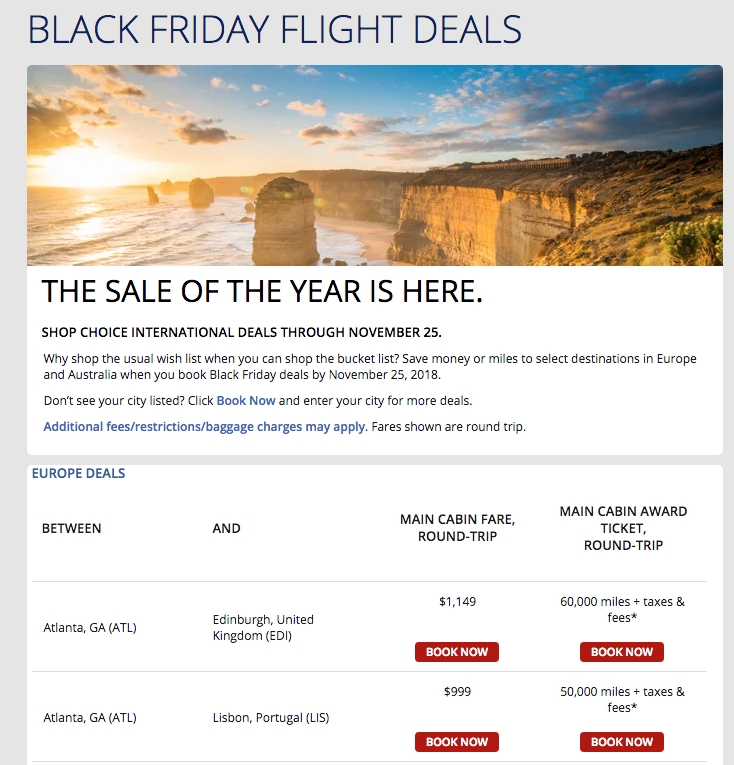 ALASKA AIRLINES BLACK FRIDAY SALES
Alaska Airline's Black Friday sale covers all 1,200 of their daily flights across the U.S., Canada, and Mexico. Fares are as low as $49 one-way on a very comfortable airline. That'll include your carry-on and seat. If you need to check a bag, you'll have to pay a bit more. Still, this is a great price on a great airline.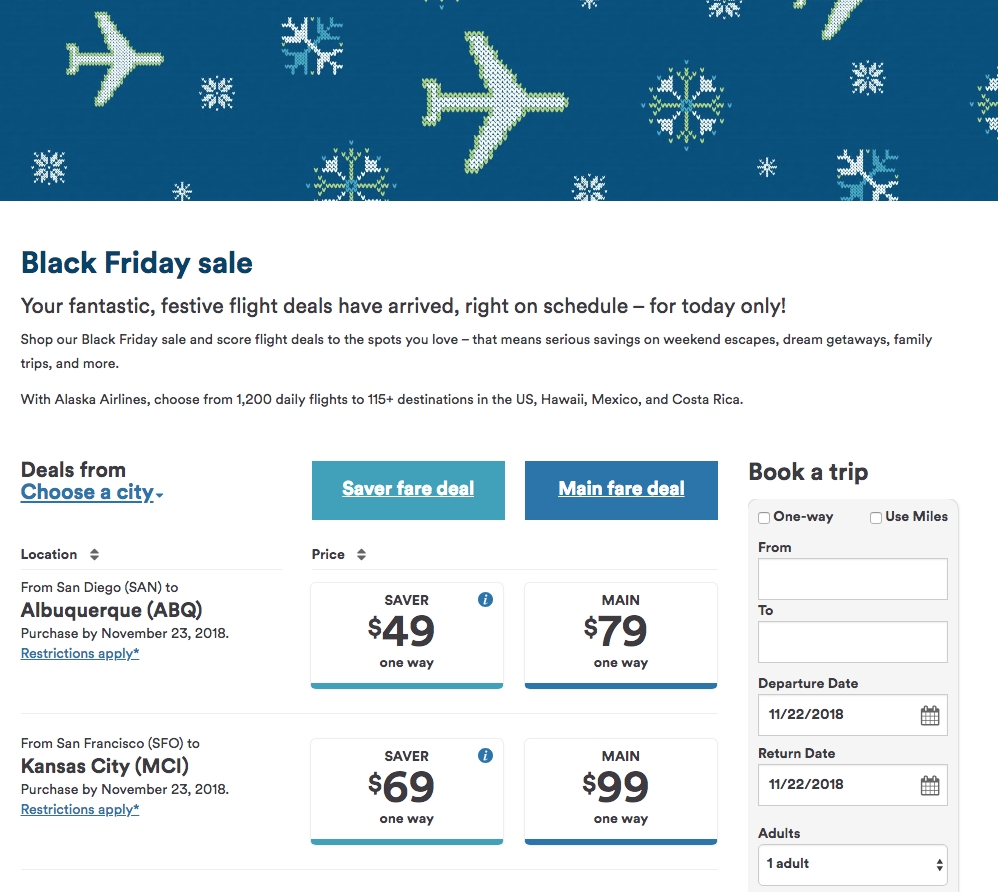 99% OFF FRONTIER AIRLINES FLIGHTS
Let's call this what it is, Frontier is giving away flights today. Thing is, you'll still need to pay $35 to carry on a bag. So, essentially, you're looking at 35 bucks to fly all over America on Frontier. That's a great deal, folks. Use code "SAVE99" at check out.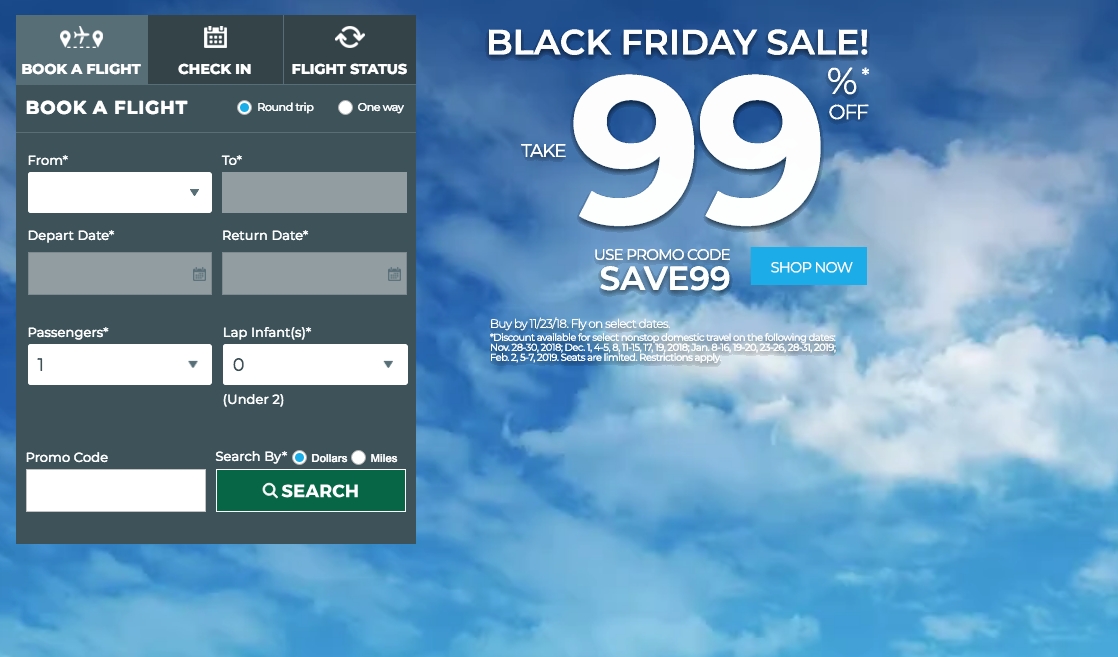 $49 TICKETS ON SOUTHWEST
Southwest is running a great deal on all of their flights with one-way tickets starting at $49. Prices tend to top out in the $100 range for longer trips to Mexico and the Caribbean.
Southwest is also offering a $250 discount if you book a flight and hotel through their site. That's $250 in your pocket to spend on good times wherever you end up.
JETBLUE BLACK FRIDAY DEALS
JetBlue has a great sale going today on all their flights. You can score one-way tickets for as low as $60.
Likewise, JetBlue is offering tickets on points — if you've got 'em — for $5.60 for a one-way fare. For instance, if you have 4,300 JetBlue points saved up, it'll cost you five bucks to fly from Chicago to Boston. $5.60 is a great price.
UP TO 85% OFF SPIRIT AIRLINES FLIGHTS
This is another Black Friday deal that may as well just say "free." Spirit Airlines is shaving 85 percent off already super cheap tickets. That means that you'll end up paying between $2 and $9 for a flight pretty much anywhere in America.
You'll need to book by midnight tonight and use code "85PCT" to score the discount. Fees and taxes still apply and some routes are excluded.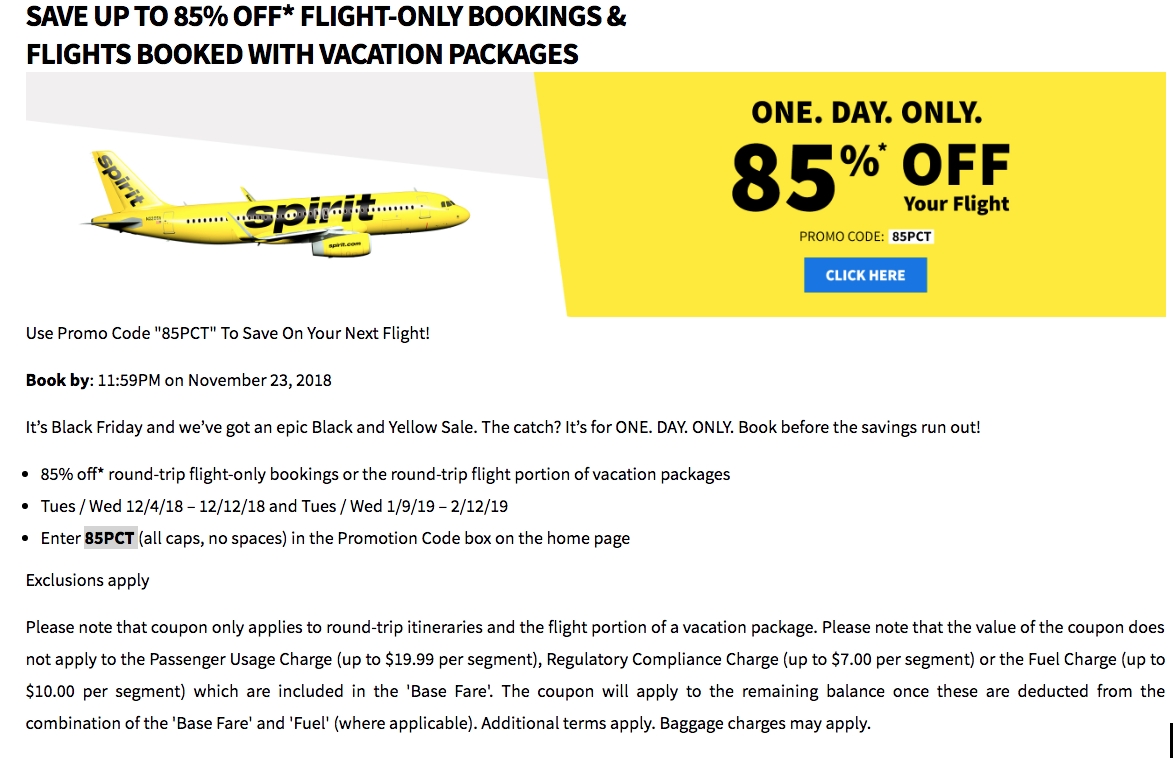 $29 FARES WITH CHEAPOAIR.COM
Over at Cheapoair.com, they're offering steeply discounted flights. Prices are starting at $25 one-way for domestic flights. From there the prices tier up to $49 and $99 for one-way tickets.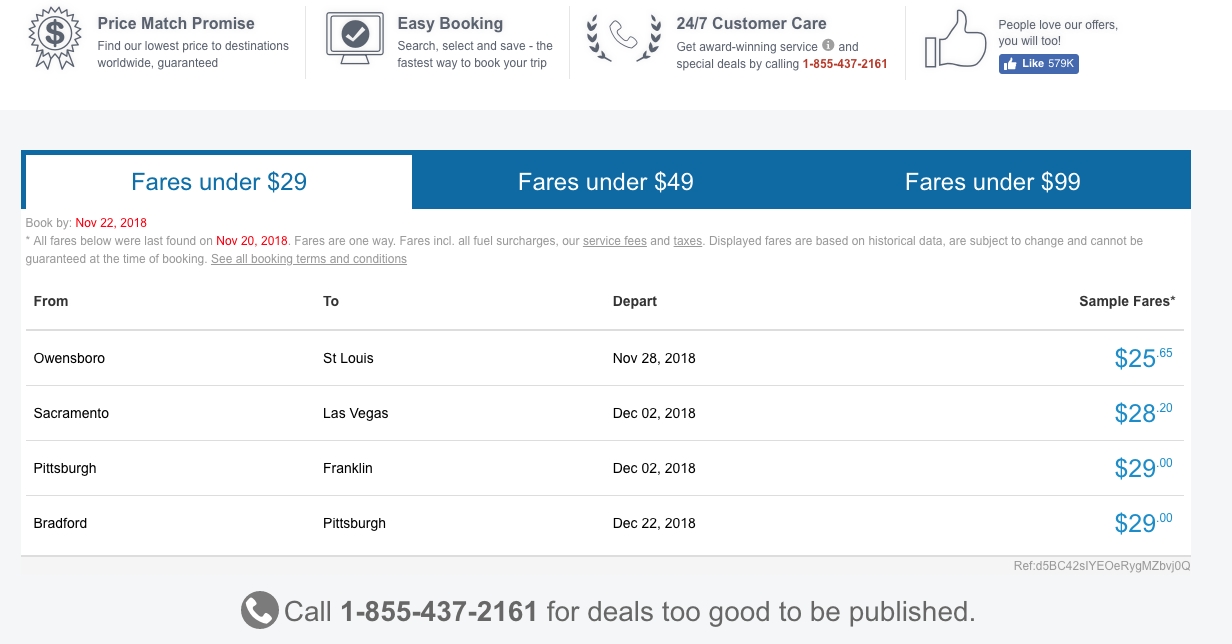 EXPEDIA BLACK FRIDAY SALE
Expedia is offering a $100 coupon for select flights booked through the online travel agent today. You'll need to hit Expedia's Black Friday Sales page at nine AM Pacific Time today to score the coupon. Act fast and save money on that flight!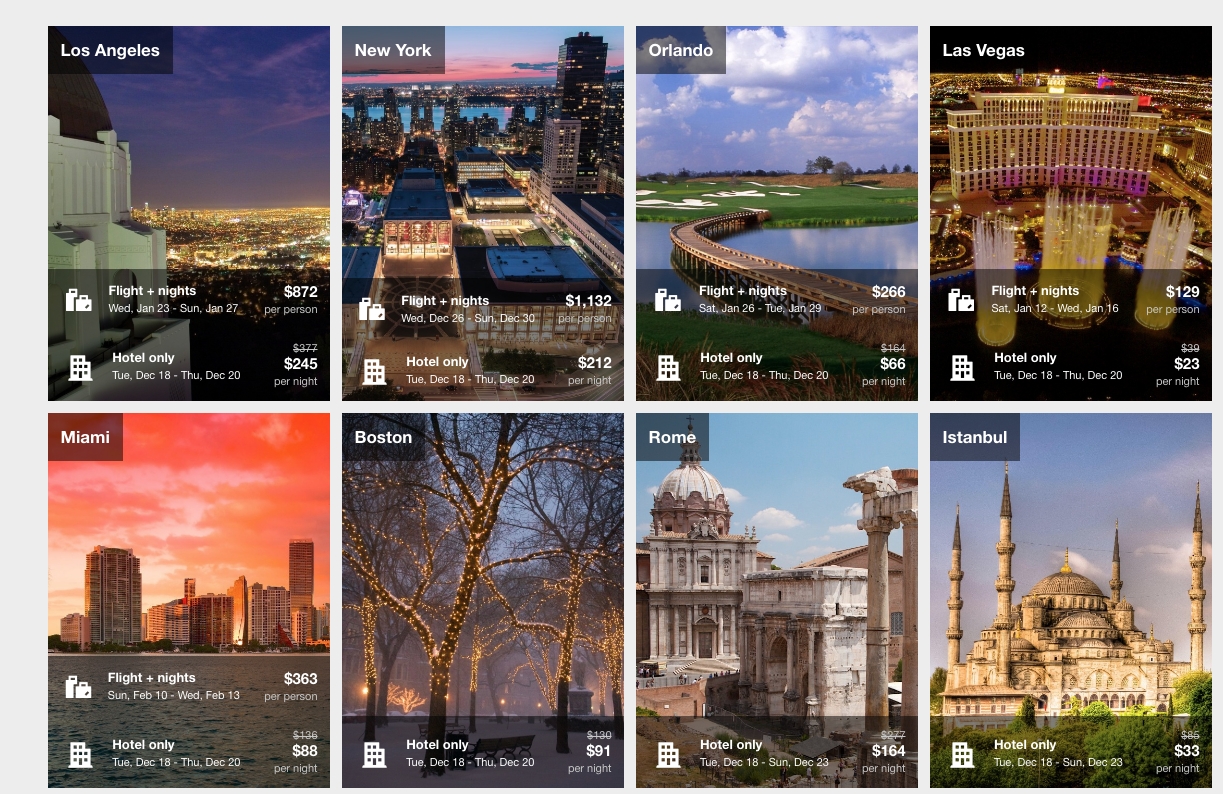 KAYAK BLACK FRIDAY DEALS
Kayak is running sales on flights all over the world all day today. You'll need to pop into the page periodically or set up alerts to snag the best deals. Kayak is also offering flight and hotel deals at discounts of up to 70 percent.
SINGAPORE AIRLINES BLACK FRIDAY DEALS
Singapore Airlines is reliably the best airline in the world. Getting to fly on one of their plush planes is an experience unto itself and worth a little extra cash.
Luckily, their Black Friday sale means you don't have to break the bank on flights from the West Coast to all over East Asia. You can score a roundtrip to Hong Kong from San Francisco or Los Angeles for as little as $450. That's an unbeatable price for an unbeatable flying experience.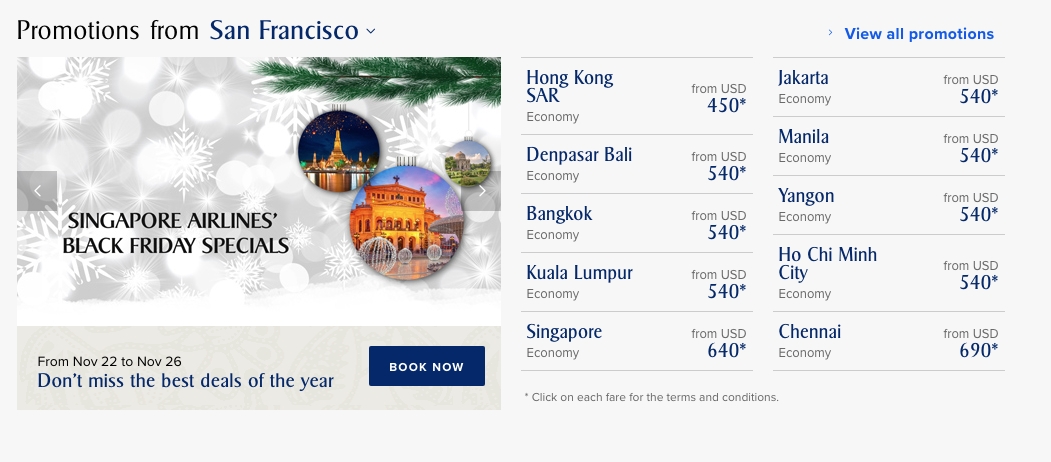 AEROMEXICO FLIGHT DEALS
Aeromexico is the best way to get to Mexico, Central, and South America these days. Today only they'll be offering deep discounts on most of their routes throughout the region. Check out the deals here.
STEEP DISCOUNTS WITH CATHAY PACIFIC
Cathay Pacific is a great airline that'll get you to the other side of the globe in relative comfort and luxury. Today, they're offering discounts of up to 60 percent off roundtrip flights from the U.S. to East Asia with flights as low as $590.
They're also offering $1,000 discounts on their business class seats, which puts that ticket closer to $2,000 roundtrip. That's a great deal!
BLACK FRIDAY FARES ON EMIRATES
Emirates is offering great discounts on flights to Milan, Dubai, and beyond from the East Coast. You can buy a roundtrip ticket from New York to Milan for less than $500. That's a steal.
IBERIA BLACK FRIDAY SALES TO EUROPE
Iberia's Black Friday sales has great prices on roundtrip tickets from the U.S. to Barcelona, Madrid, Lisbon, and even Zurich all for $300 to $400. That's 300 bucks total with a carry-on, checked bag, food, and booze all included. Have fun in sunny Spain!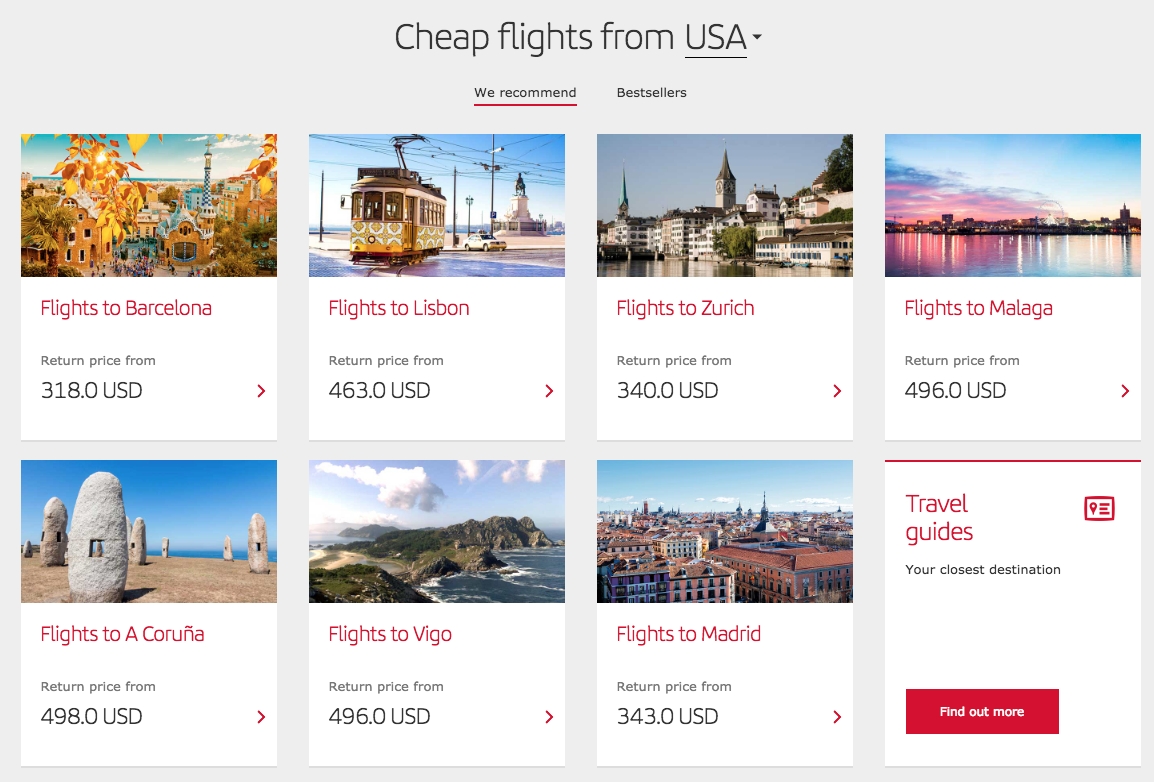 SCANDINAVIAN BLACK FRIDAY DEALS
SAS is dropping their prices today on roundtrip fares between the U.S. and Copenhagen, Oslo, Stockholm, and Helsinki. Those tickets are going for $399 roundtrip.
SAS is also dropping prices to most European capitals from the U.S. to $499 roundtrip. Both are great deals on a great airline.
AIR CANADA BLACK FRIDAY SALES
Air Canada has a sale on across the board. You can score tickets for as little as $150 that'll get you all the way to Canada right now. You'll need to book by Sunday night.
Air Canada is also offering 60 percent off their vacation packages if you book before Sunday as well. This includes the flight and hotel on trips to Mexico, the Caribbean, Central America, Canada, and Europe.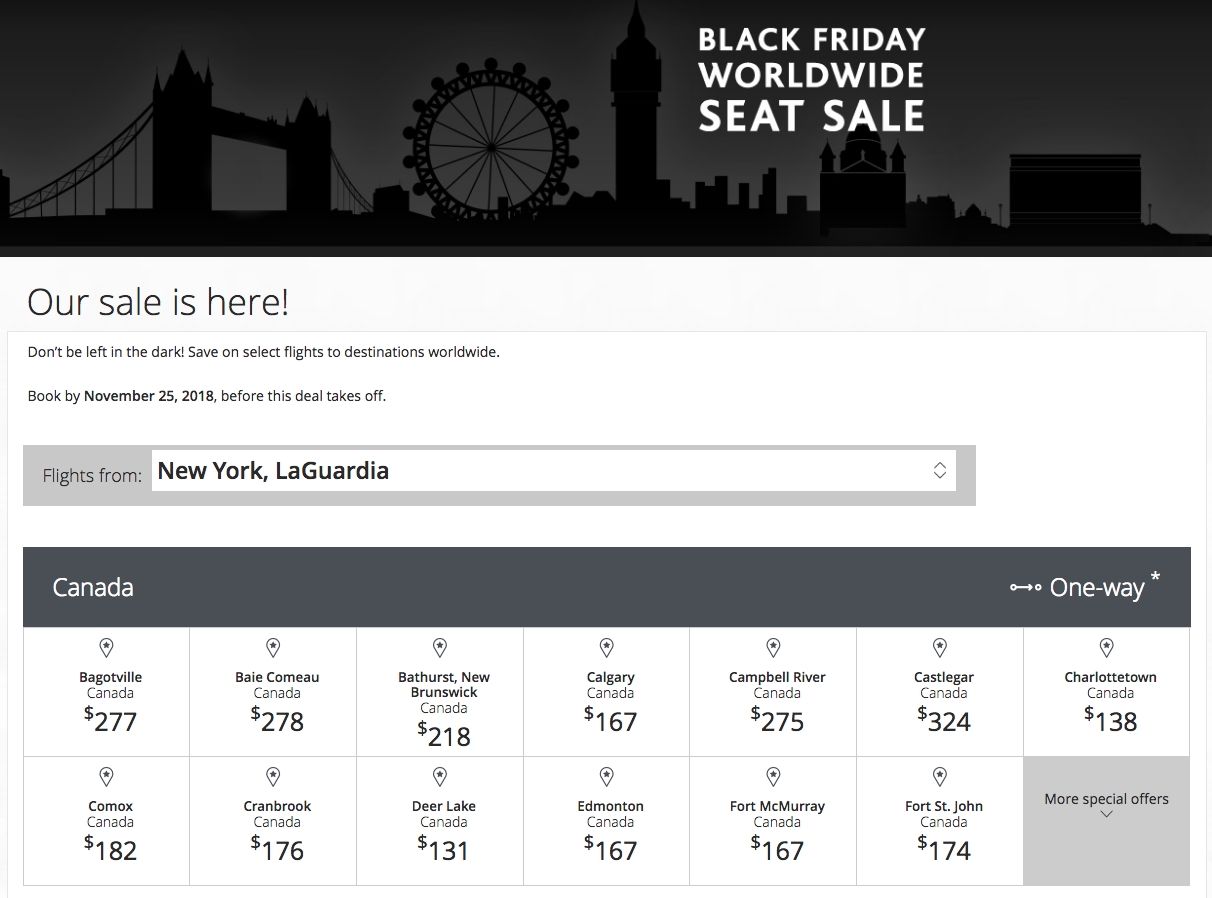 $6 FLIGHTS DURING RYANAIR CYBER WEEK SALE
If you're heading to Europe or already there, Ryanair is your best bet for getting around for super cheap. Right now, Ryanair is offering one-way flights all over Europe for only $6.
That gets you on a plane with a single carry-on. So, if you're traveling light, that's less than the cost of a cocktail to see a whole new corner of Europe.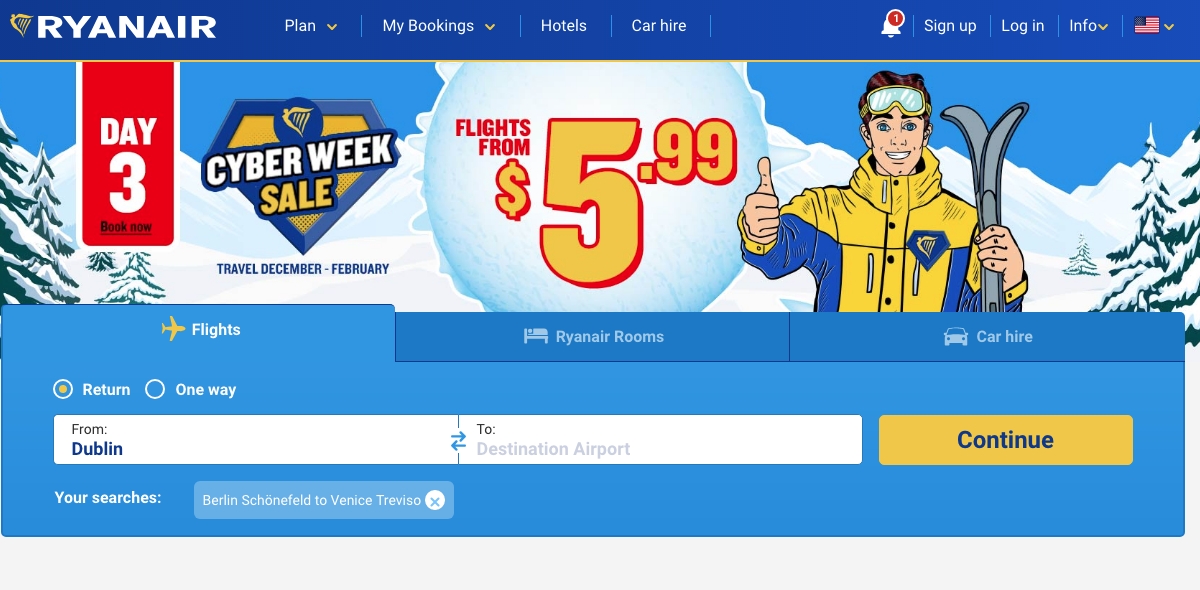 30% OFF NORWEGIAN FARES
Today, Norwegian is offering 30 percent discounts off their already massively inexpensive flights. That's one-third off $100-$150 flights. Even if you add on the $45 meal plan, that's still a great deal to get all the way to Europe.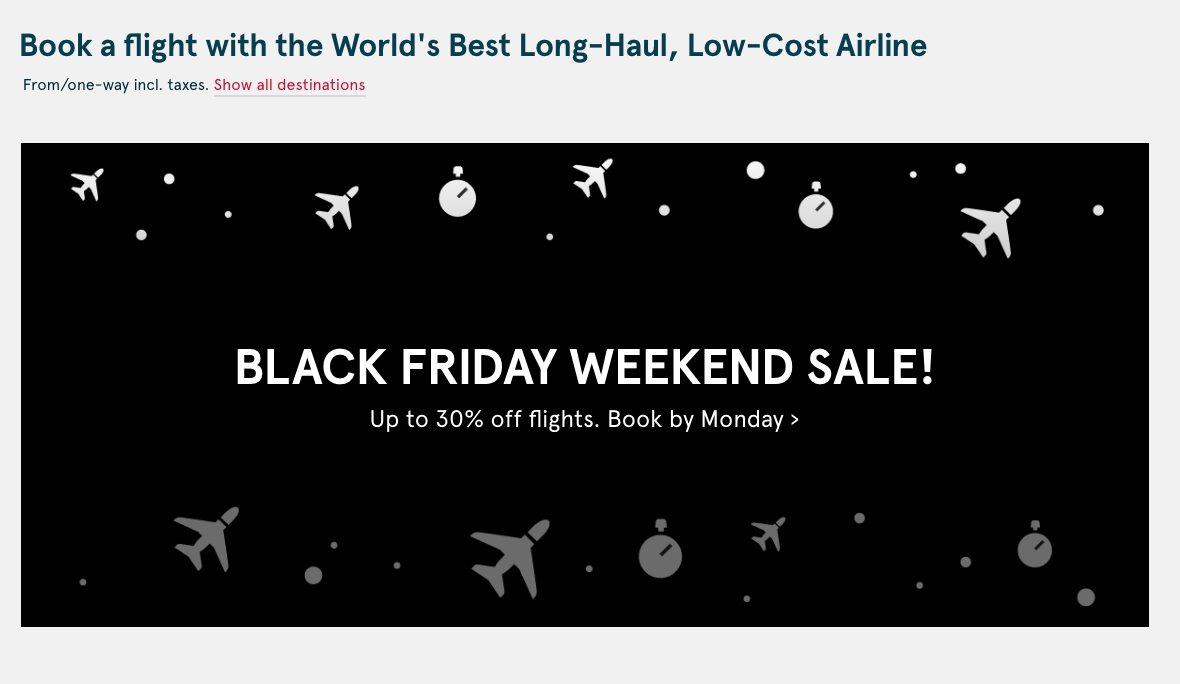 PURPLE FRIDAY SALE WITH WOWAIR
Wowair's Purple Friday sales will get you all the way to Iceland for $69 each way. Tickets to Europe are running at $99 each way. Both are great deals. Even if you pay a little more for a checked bag and meal, that's still a great deal that'll get on the road right now.