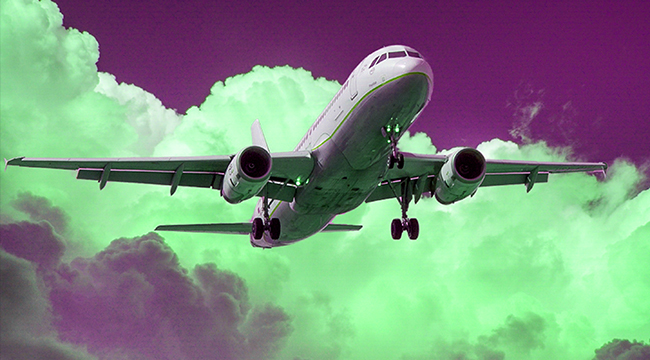 It's mid-January and the cheap flights and travel deals are going strong. Most airlines, travel companies, and hotel groups are running deals right now which translates to savings to you. There have also been some insane error fares as of late, so keep your eyes peeled for that hashtag.
The best part of the winter shoulder season is that you can plan out a whole year of travel or jump on a flight later this week and save cash. With Spring Break just around the corner and summer vacations coming in hot right after, now's the time to book those flights, reserve those rooms, and pull that trigger on a trip of a lifetime in 2019.
Below are the best cheap flights, hotel discounts, and travel deals that will make you race to book something right now.
TOP THREE DEALS OF THE WEEK:
$49 ONE-WAY FLIGHTS TO EUROPE WITH WOWAIR
Last week Wowair started an amazingly cheap winter sale. You can book travel between the U.S. and Europe right now for $49 one-way. You're not going to beat that price again until Black Friday and Cyber Monday. So now's the time to book.
Just keep in mind that that price is only for a seat. You'll need to pay about another $100 for a carry-on, checked bag, and meal.
30% OFF TRIPS TO TAHITI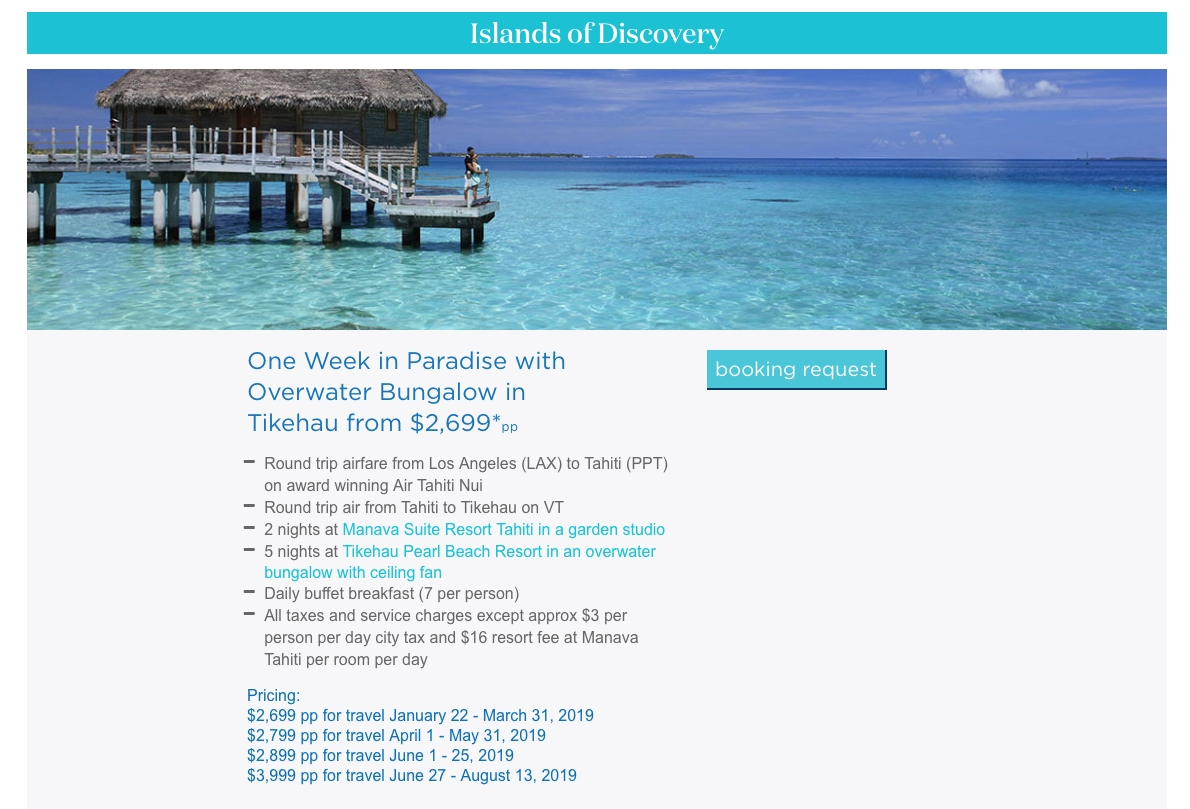 As the snow falls and the icy winter temperatures really set in, a dream vacation to the paradisiacal Tahitian islands gets harder to say no to. Luckily for you, Air Tahiti Nui is running a 30 percent discount on flights and hotel packages. You'll need to book by February 15th and prices start at $1,499 per person for travel starting January 22nd.
30% OFF RIVER CRUISES WITH U BY UNIWORLD
U By Uniworld is the hippest river cruise in the world. The millennial-focused tours along the major rivers of Europe cater to making sure you have the dopest of times while filling your Instagram feed, doing yoga topside, and touring the best Europe has to offer.
Book now and score up to 30 percent off select cruises throughout the spring and summer.
Check Out U By Uniworld's Deals Here
BEST FLIGHTS OF THE WEEK:
$500 ROUNDTRIP FROM LAX TO SYDNEY ON VIRGIN AUSTRALIA
This is an amazing flight deal and it's only the second best flight deal of the week. That's how cheap things are right now, folks.
Virgin Australia is selling roundtrip tickets from Los Angeles to Sydney for only $500 in March. That's legitimately half-price tickets on a direct flight. Now's the time to finally take the dream trip Down Under.
LESS THAN $200 ROUNDTRIP FROM BOSTON TO SEATTLE (and vice versa) ON JETBLUE
Right now, you can book a trip on JetBlue from Boston to Seattle or vice versa for less than $200 roundtrip. That's $100 across the whole damn country in February. You even get to bring a carry-on.
$300 ROUNDTRIP FROM PHILLY TO ECUADOR ON SPIRIT AIRLINES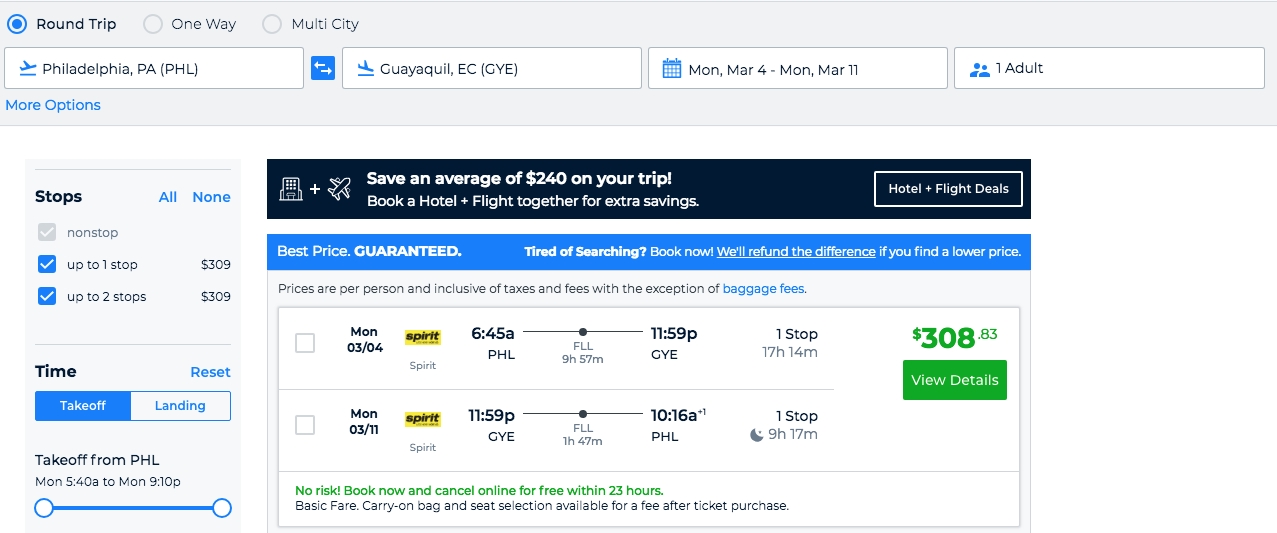 Spirit Airlines is making South America more accessible every year. Currently, they're running a great deal on flights from Philly to Guayaquil, Ecuador, for only $300 roundtrip. You'll have to make a pitstop in Fort Lauderdale. Still, that's an unbeatable price for a trip to somewhere awesome.
$150 ONE-WAY FLIGHTS TO THE UK ON NORWEGIAN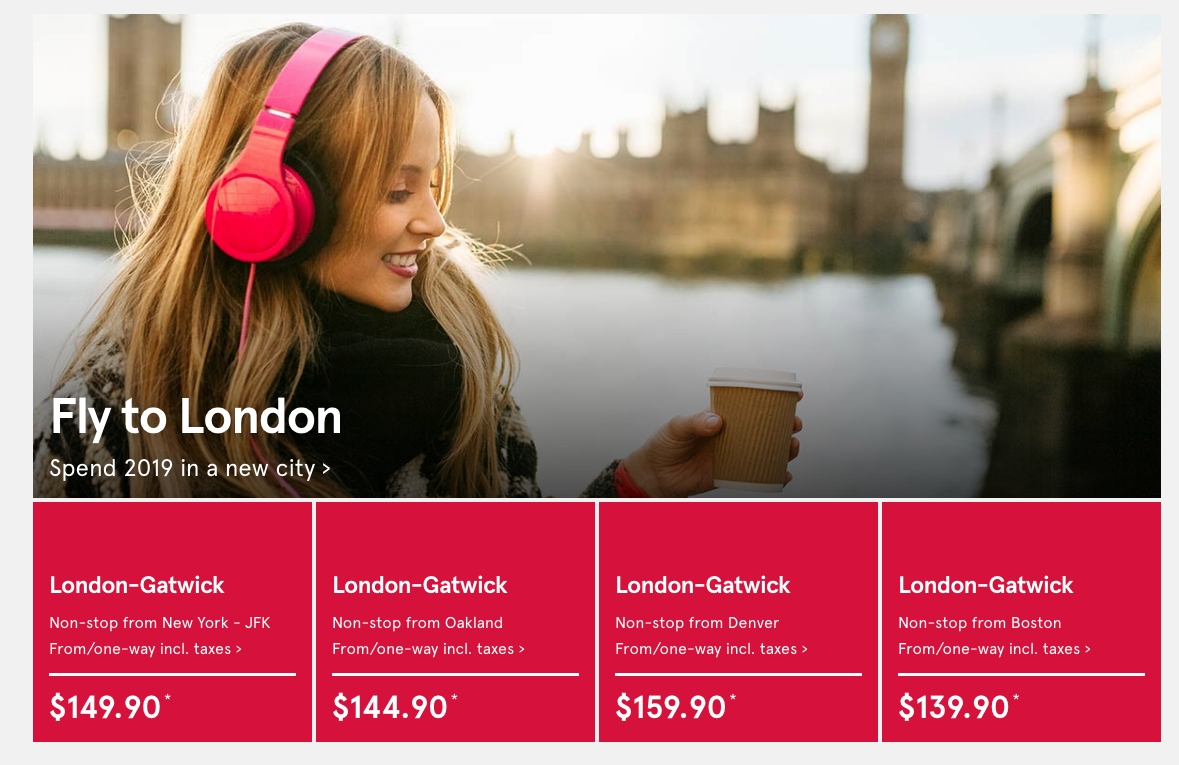 Norwegian is running sales on flights from the U.S. to the London. You can score a ticket from New York, Boston, Denver, or Oakland for around $150 each way. You'll have to pay another $50-$100 depending on how many bags you carry and whether you want to eat. Either way, this is an epic deal.
$20 ONE-WAY DEALS AROUND AMERICA ON FRONTIER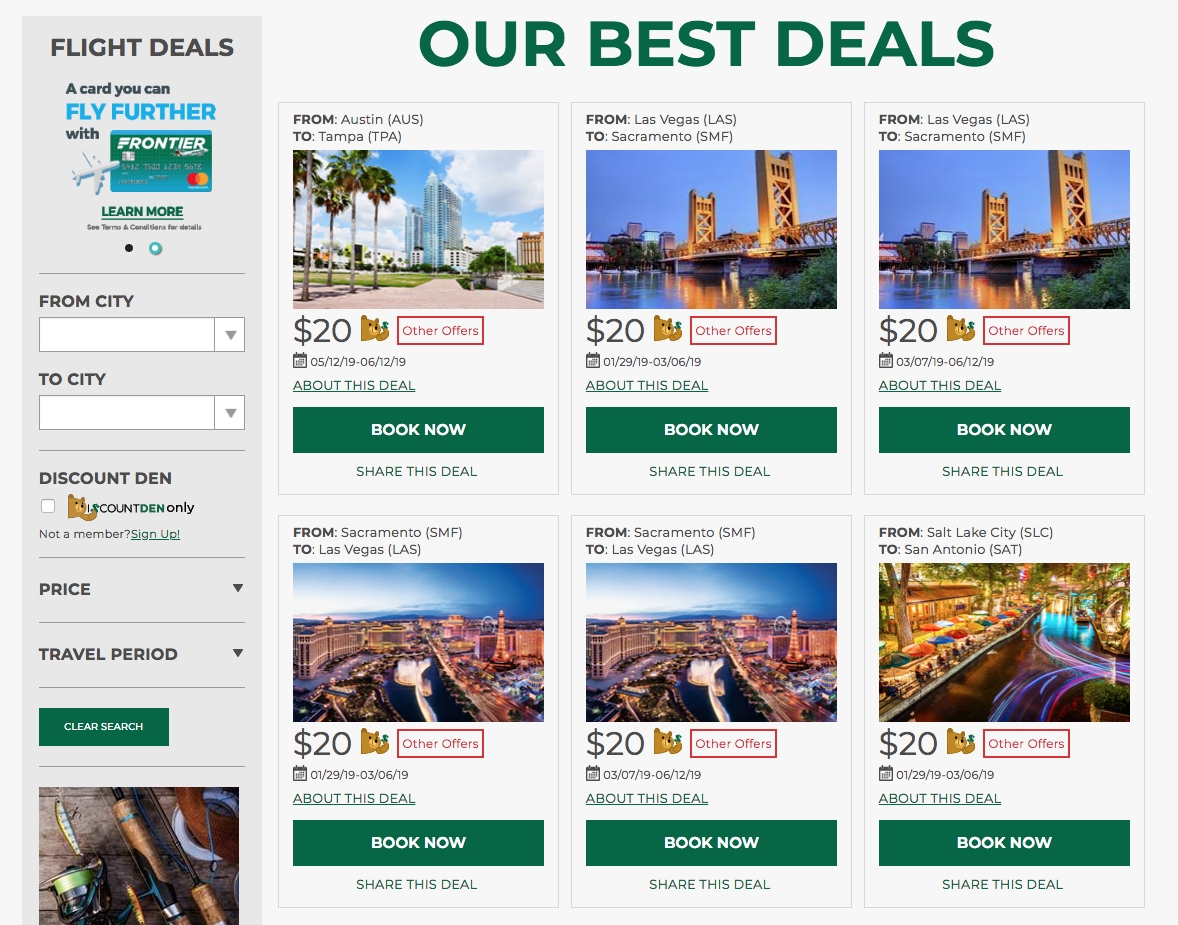 Flying around America is ridiculously cheap right now thanks to Frontier's $20 Online Deals. That's 20 bucks to see a new corner of the country. Even when you add on another $35 for a carry-on, you're still looking at only $55 for a ticket.
BEST TOUR AND PACKAGE DEALS OF THE WEEK:
GET UP TO 58% OFF TEMPTATION CANCUN RESORT DURING FEBRUARY
Temptation is the resort for adult good times. They're running a sale right now for travel throughout all of February that'll save you up to 58 percent off rates. You'll need to book before the end of the month and travel before the end of February to take advantage of this one. And we can assure you that sexy fun awaits.
Check Out Temptation's Deals Here
SAVE 10% OFF TRIPS TO EUROPE WITH TRAFALGAR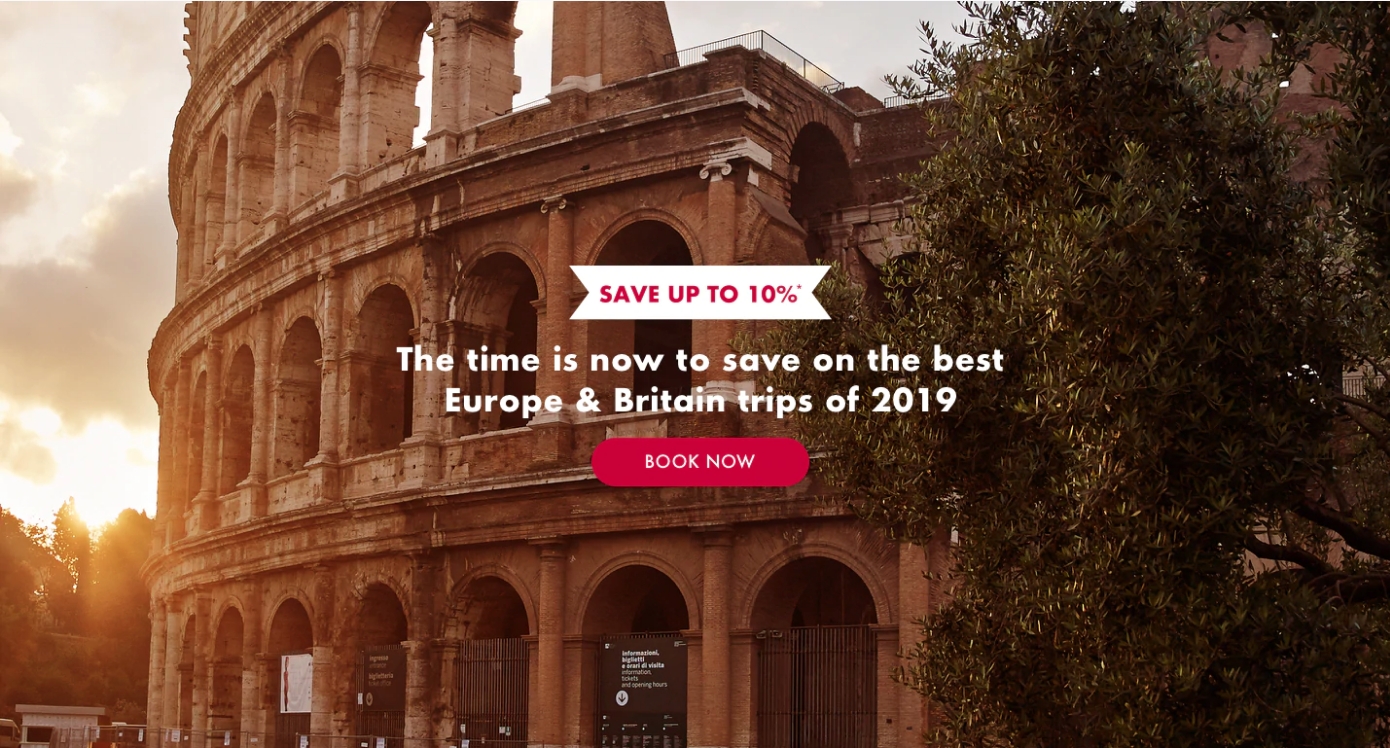 Trafalgar runs some of the best trips in the world. Their focus is on experience and comfort over all else. They're currently offering 10 percent discounts on trips throughout Europe for the coming year. That means you can save $200 on a $2,000 trip. That's an extra $200 for negronis in Italy or all the cheese in France.
UP TO $500 OFF BIKING TOURS WITH SOJOURN
Active tours are a big draw for the athletically-minded among us. Sojourn Bicycle and Active Vacations runs health-focused travels around the world for avid cyclists. They're currently offering $500 discounts on trips throughout Europe and Asia. If biking around France or Vietnam is your dream, this is your chance to get a great discount.
Check Out Sojourn Bicycle And Active Vacation's Deals Here
UP TO 25% OFF LAST MINUTE DEALS WITH CONTIKI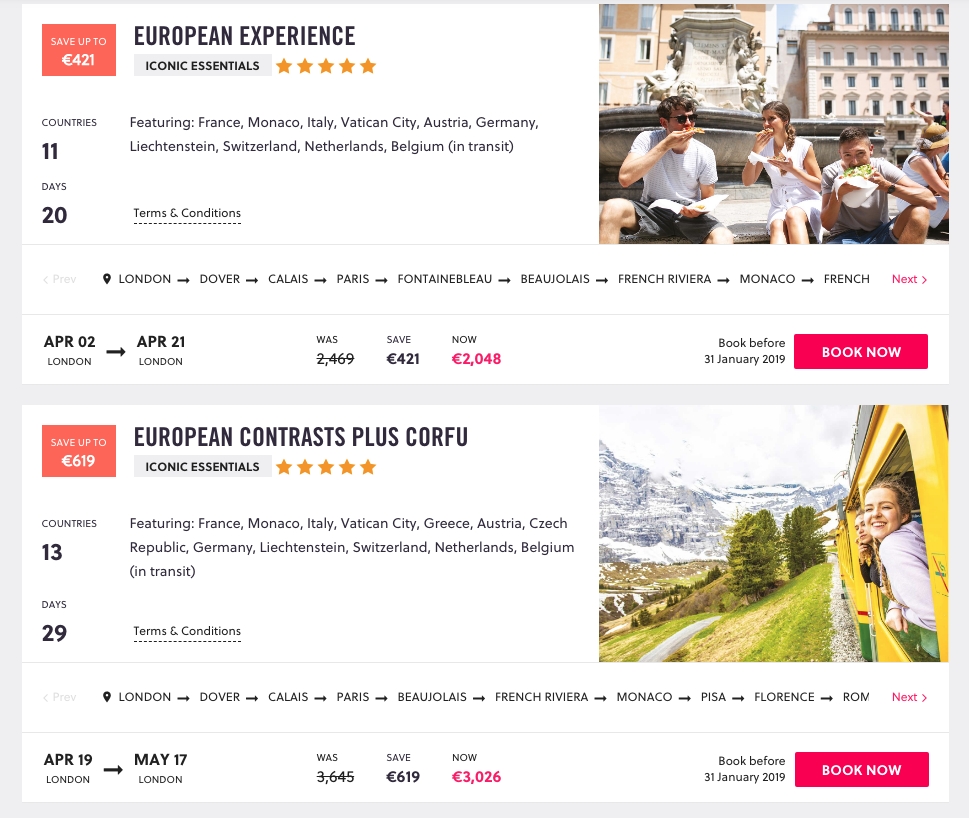 Contiki is the top travel company catering directly to 18 to 35-year-olds. Their tours are top-notch experiences that emphasize good times and expert guidance. You can score up to 25 percent off a long list of last minutes trips, some of which are leaving at the end of the week. That 25 percent can then go towards covering your flight. It's a win-win.
G ADVENTURES MUST GO SALE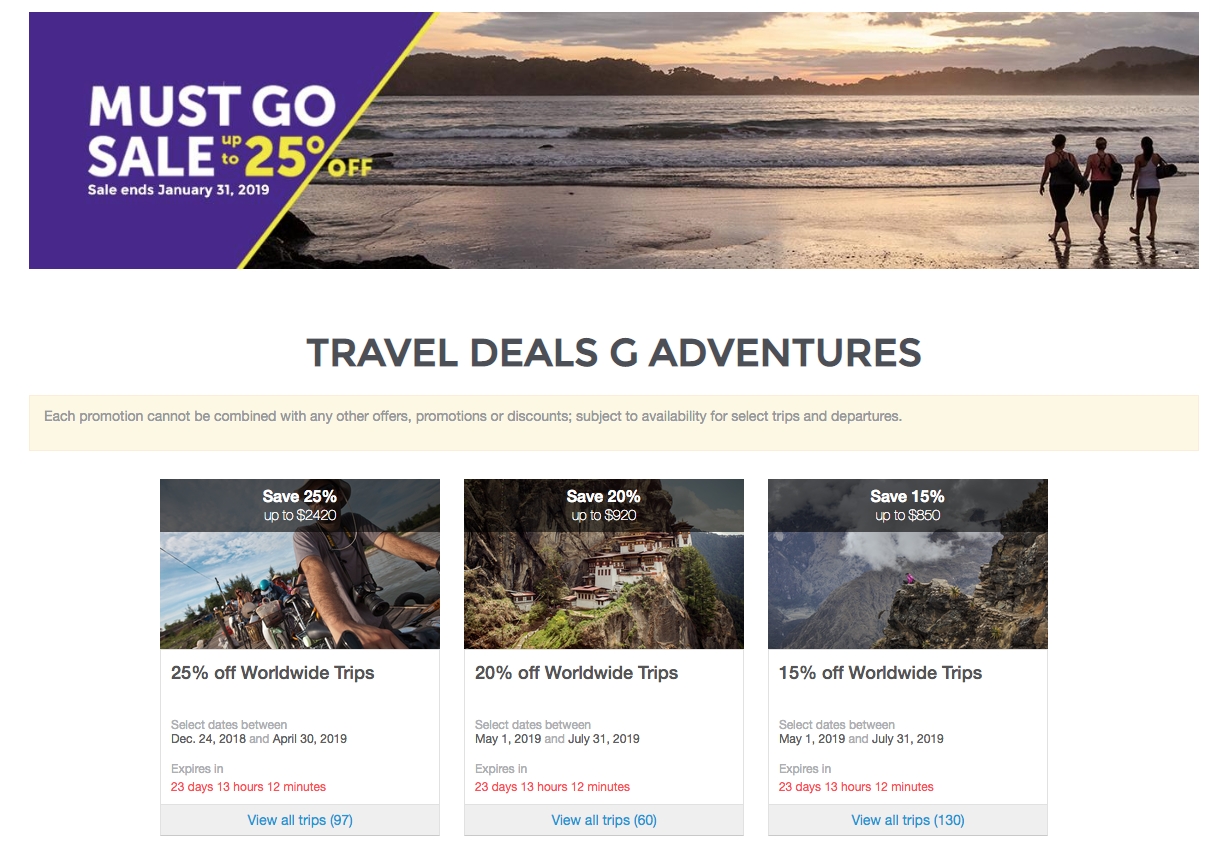 G Adventures offers amazing trips geared towards 19 to 35-year-olds, solo travelers, adventure-seekers, wellness chasers, and so much more.
For the whole month of January, they're offering up to 25 percent off trips worldwide. That's enough of a discount on some trips to cover your flights to and from the trip — a huge bonus. You have until the end of the month to book.
Check Out G Adventures' Must Go Sale Here
BOOK A TRIP WITH A $1 DOWN PAYMENT WITH INTREPID TRAVEL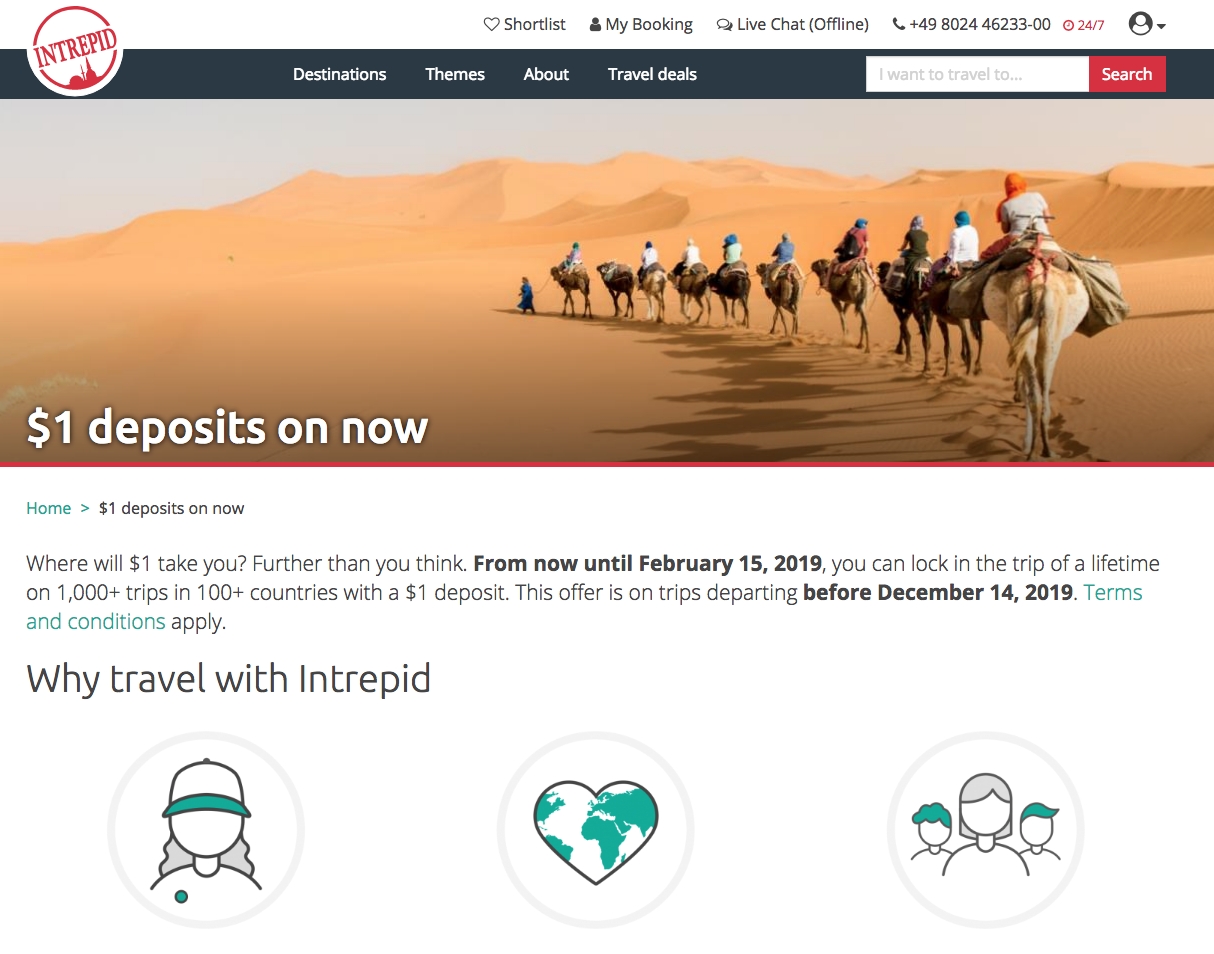 Intrepid Travel is giving you a chance to lock in a trip for 2019 for only one dollar. That's $1 to secure an adventure of a lifetime this year.
You'll have until February 15th to take advantage of this deal and you'll need to travel before December 14th. If your trip falls before July 15th, you'll need to pay the remaining balance with 56 days. If your booking falls after that date, then you'll have until May 15th to come up with the cash.
Take Advantage of Intrepid Travel's $1 Deposit Deal Here
BEST HOTEL DEALS OF THE WEEK:
SAVE UP TO 25% ON DESTINATION HOTELS
Destination Hotels runs some of the most beautiful hotels and resorts in the Lower 48 and Hawai'i. These are the places you dream about staying in when you hit up Maui or the Colorado Rockies or Key West. Now's the time to book.
They're offering 25 percent off stays of two nights or more. That also comes with a $25 food and drink credit. Use purchase code TRAVEL when you book to receive the discount.
PAY ONLY $95 AT THE HOXTON IN PORTLAND (OR)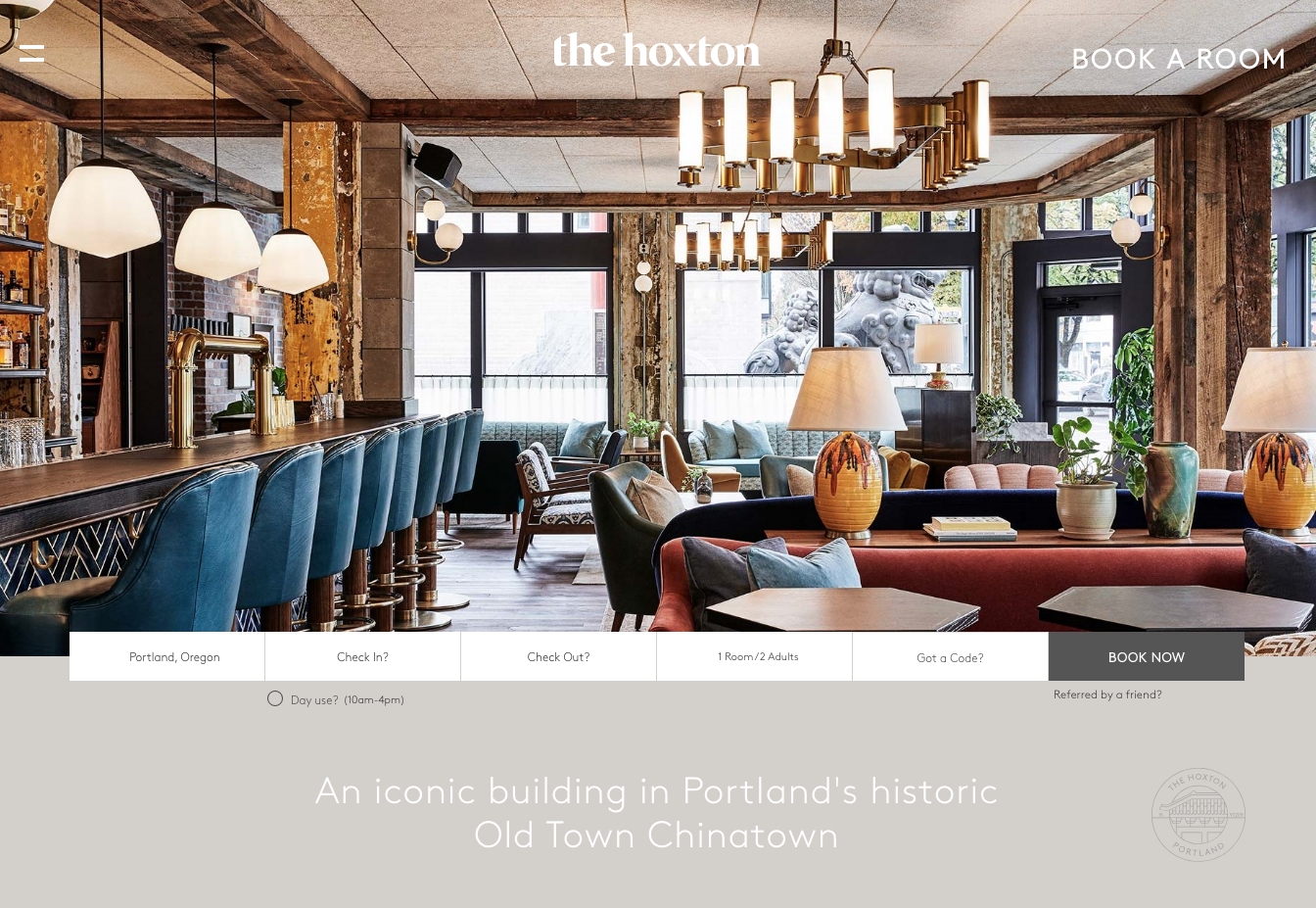 The Hoxton runs some of the best boutique hotels in London, Paris, Amsterdam, New York, and Portland. These are luxe properties with plush amenities, dope bars, and delicious kitchens.
The Hoxton Portland is currently offering rooms for only $95 per night. That's a $50 discount from their regular room rate. It might be time to live that Portlandia life for a long weekend.
STAY IN THE WORLD'S FIRST VEGAN SUITE AT HILTON LONDON BANKSIDE
The Vegan Suite at the Hilton London Bankside is a brilliant innovation in not only hotel room amenities but everything goes into a hotel room. This isn't gimmicky. This is a real step forward in room design and execution.
Yes, the mini-bar is all vegan. So is the bedding from the weave of the cotton to the buckwheat stuffed pillows. So are the floors, chairs, pens, and stationery. Even the cleaning products used to clean the room are animal-free. Oh yeah, so are all the toiletries. And, of course, the room service menu offers only vegan meals. They thought of everything. It's kind of rad.