The Kentucky Derby is full of wild fun. It's often referred to as "the most exciting two minutes in sports" (that's roughly how long the race lasts), because the on-track action, though brief, is absolutely riveting. Horses! Jockeys! Announcers! People with large money bets! What's not to love? In fact, it was the wild unhinged madness of the Kentucky Derby that inspired Hunter S. Thompson's Gonzo Journalism style, a gift that eventually led to the amazing Fear And Loathing In Las Vegas.
Aside from being Kentucky's premier sporting event, the Kentucky Derby is also known for its colorful fashion scene — particularly wide-brimmed "Southern Belle"-inspired women's hats. Truly, the hats are so crucial to the whole event that they nearly overshadow the horses. They certainly spend more time in the spotlight on race day.
To get hyped for the Derby, we teamed up with Louisville-based milliner Jenny Pfanenstiel, the owner and master milliner of Formé Millinery. We asked Pfanenstiel to send us some of her newest hats, debuting at this year's Derby, so that we could pair them with cocktails (the other other focus of race day). She was very kind to comply rather than simply stop returning our emails.
In the hat game, Jenny is queen — internationally recognized for her award-winning craft and always utilizing rare and high-quality materials from around the world. She's made hats for Michelle Obama, Oprah Winfrey, Madonna, Neil Diamond, and Nikki Sixx, among others. On the cocktail side of this challenge, we called on some of our favorite bartenders, as well as Uproxx's own drinkmaster Zach Johnston.
Check out these awesome hats from this year's Kentucky Derby and five cocktails to pair them with!
Red Stripe — Ramos Gin Fizz
Our first cocktails was crafted by Uproxx's own Zach Johnston. If anyone on the Uproxx staff knows drinks, it Zach, so turning to him was a no brainer. Check out the Ramos Gin Fizz
Looking at the way this hat billows outward with rose hues, only one drink comes to mind, The Ramos Gin Fizz with a twist of pink from Grenadine. Look, these hats are complicated so it leads me straight to complicated drinks and the Ramos Gin Fizz is such a pain-the-ass, you may as well only order it when you're out and about. But, if you must make one at home, we can help…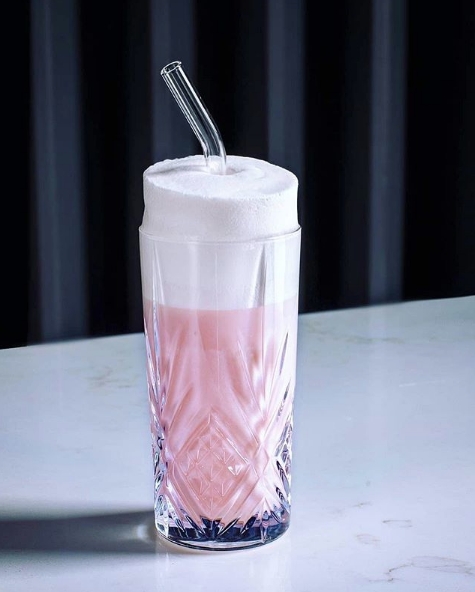 Here's what you'll need
Two-ounces Gin
1/2-ounce Heavy Cream
1/2-ounce Lime Juice (fresh and strained)
1/2-ounce Lemon Juice (fresh and strained)
3/4-ounce Grenadine (usually this is Simple Syrup but we want pink here)
4 dashes Rose Water (usually this would be Orange Flower)
1 large Egg White
Sparkling Mineral Water
So, this is a high-technique cocktail. Build your drink in a cocktail shaker in order. Do not add ice. Dry shake the cocktail for a solid minute. Add a handful of ice and shake again for another 30 seconds until the shaker is ice cold to touch.
Strain the contents into a Collins or Highball Glass. Splash some Mineral Water (a couple of spoons at most) into the shaker to draw out the rest of the egg white and gently add it to the top of the drink. Then let the drink rest. Soon, the egg white will start to grow out of the glass. This will take a minimum of two to three minutes. Once the egg white is a good inch above the rim, serve.

Floral Crown — Pimm's Royale
Another delicious looking drink by Zach. If you're wondering if we're blessed at company parties when Zach is in town, you better believe it. Check out the Pimm's Royale!
It's hard not to see a "Floral Crown" and go straight for that great late spring/early summer drink the Pimm's Royale. It's like your regular ol' Pimm's Cup but with Champagne — because we aren't monsters, we're civilized.
It's probably best to make this in a jug and pour it off into Champagne flutes that you top with, well, Champagne. So let's take that route here.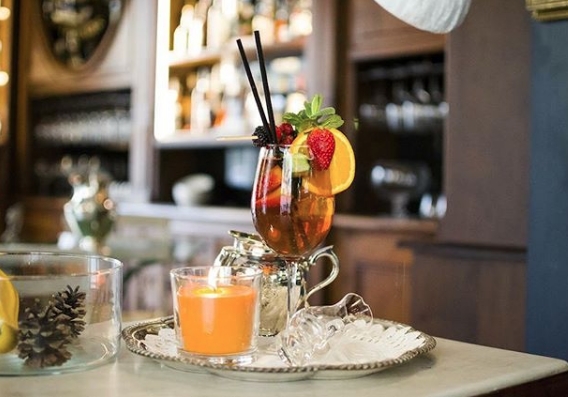 Here's what you'll need:
4 parts Pimm's (16 ounces)
1 part Gin (4 ounces)
4 sliced Strawberries
1 Lemons, sliced into wheels
1 Orange, sliced into wheels
Half a Grapefruit, sliced into wheels
One Cup Cucumber, sliced into wheels (skin on)
1 bunch of Fresh Mint
1 Bottle Champagne or Sparkling White Wine
This is an easy one. Get a nice big pitcher and add everything but the Champagne to it. Don't mash anything or muddle. Just combine and let rest for an hour or so in the fridge.
Once it's well-rested, strain two-ounces of the Pimm's concoction into a chilled Champagne flute and top with four-ounces of chilled Champers. Garnish with a nice sprig of mint and maybe a strawberry slice. Done.
Blown Leaf — Garden Buck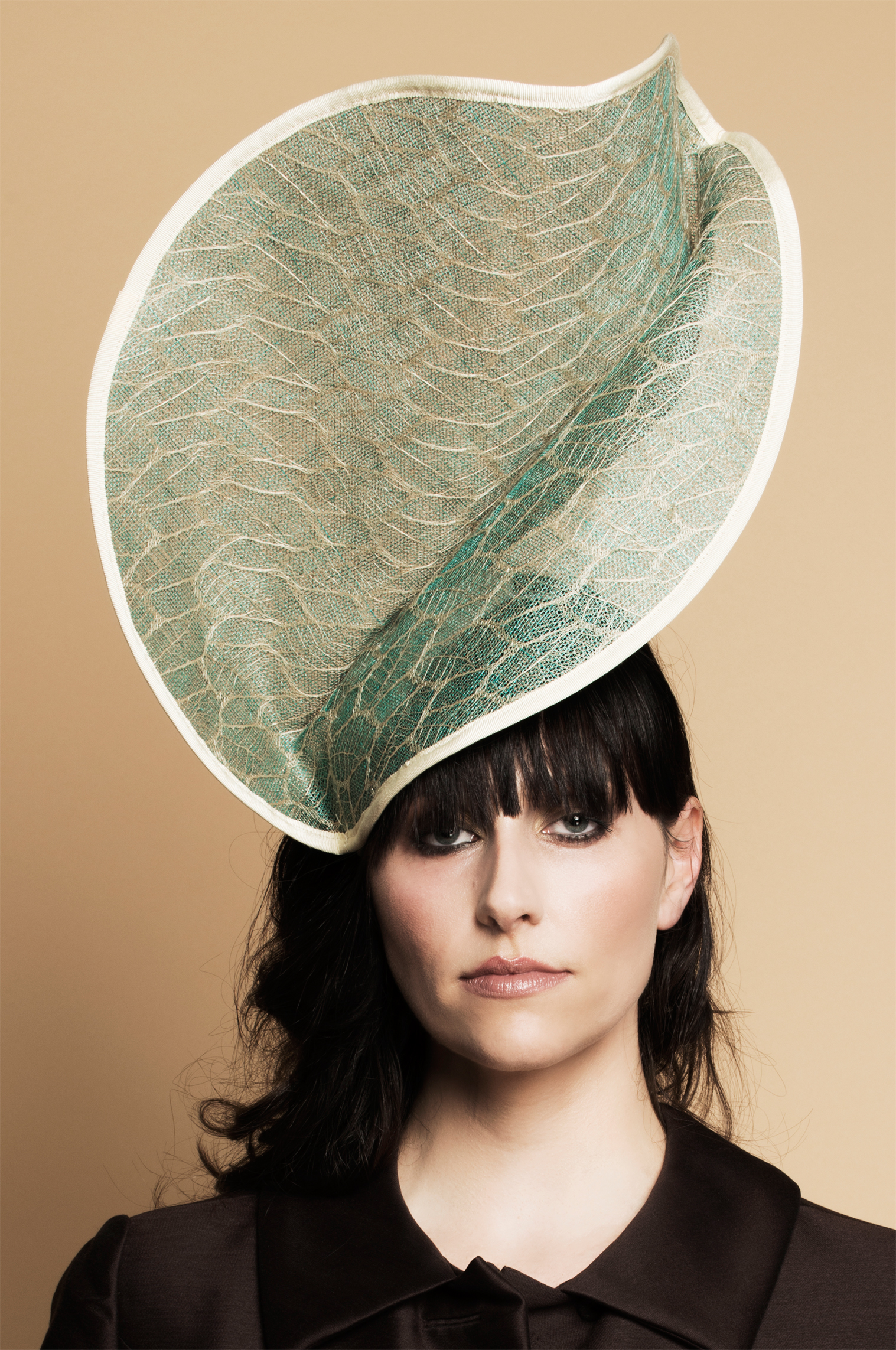 The Garden Buck, inspired by the Blow Leaf hat, was crafted by Clare Ward, of Hippo in LA. Clare herself is a Kentucky native, so if anyone can truly capture the vibe of the derby it's Clare!
Why it works: Savory and Herbal with a slight spice. Ethereal yet structured. Sip this while frolicking through the forest or standing on the green in the winner's circle.
Ingredients:
2 oz Mulholland Distilling Gin
¾ oz lime juice
½ oz. simple syrup
2 basil leaves
6 arugula leaves
3 oz Q Ginger Beer
Preparation instructions:
Muddle herbs with simple syrup and rest of ingredients then hard shake.
Fine strain into a collins glass and top with ginger beer.
Garnish with basil leaf.
Bliss Forms Millinery — Steamboat Cruiser and Look My Way
The Steamboat Cruiser, inspired by highly decorative Bliss Forms Millinery, was once again crafted by Clare Ward, of Hippo in LA. Her use of blackberries plants her cocktail firmly in the spring season and we'd love to sip one of these down while watching horses run wild.
Steamboat Cruiser
Fruity yet elegant, complex, and layered. Taking inspiration from the tiki lexicon which is full of surprises much like this hat. The vanilla from the Galliano swirls with the toasted notes from the whiskey, the nutty, floral orgeat adds a silky mouthfeel while the tart blackberries provide a colorful fruity backbone.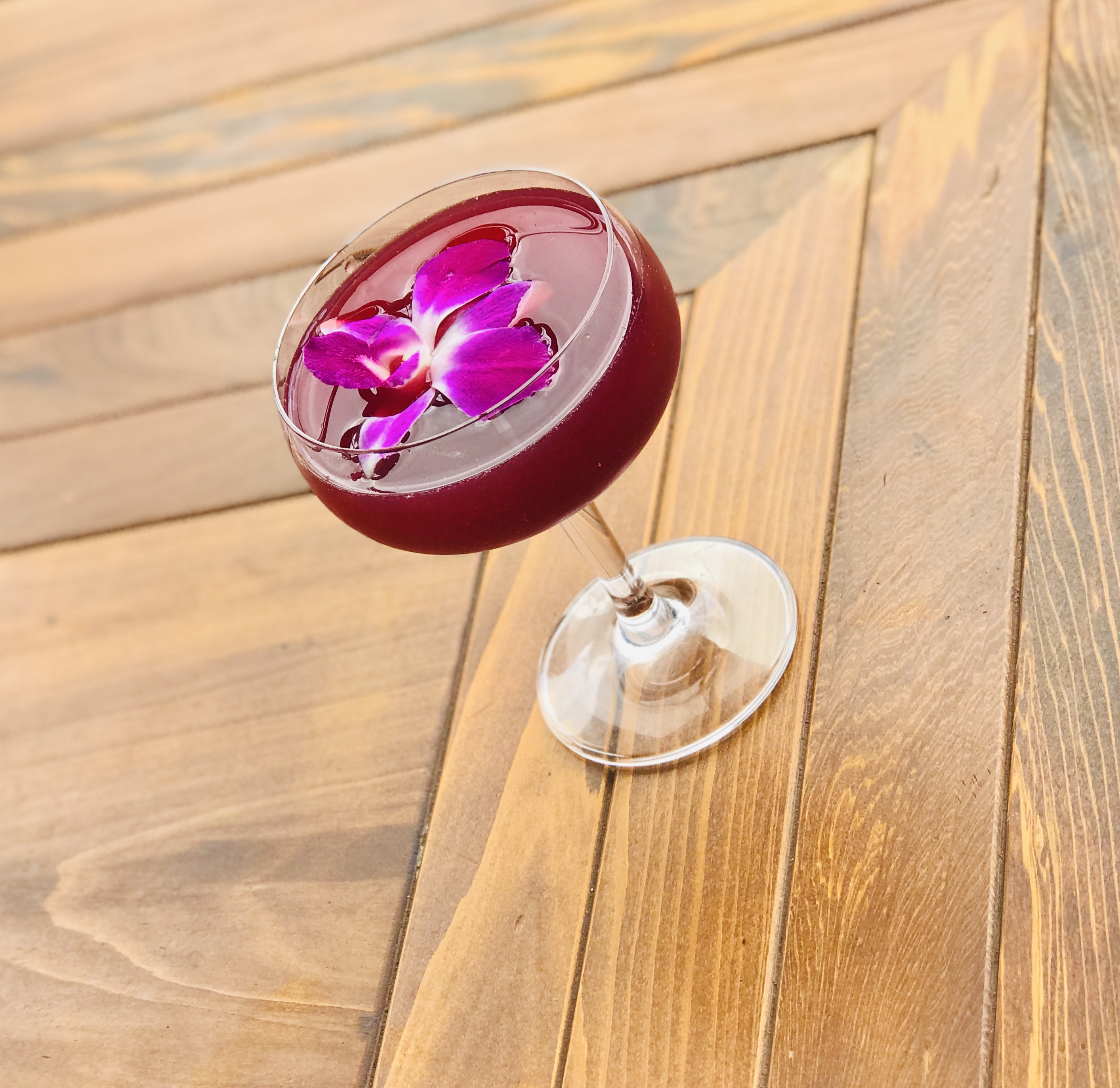 Ingredients:
1 ½ oz Mulholland Distilling Whiskey
½ oz Galliano L'Autentico
1 oz lemon,
5 oz orgeat
4 muddled blackberries
Preparation instructions:
Muddle blackberries in orgeat.
Add rest of ingredients to tin and hard shake.
Fine strain over ice and garnish with orchid.

Look My Way

The Look My Way, crafted by Jessy Cyr of Seattle's Fog Room also took a stab at the Bliss Forme Millinery, utilizing Sherry and vermouth, the Look My Way is best enjoyed by someone who appreciates the complexity of flavors. You'll feel like a real southern belle sipping on of these babies!
This is an elegant cocktail is crisp and thirst quenching on those warm Kentucky race days. Just like with the Bliss Forme Millinery hat, this cocktail will turn heads. It's a low ABV sipper so you'll keep your head on your shoulders and your hat on your head. A triple crown winner, for sure!
Cocktail ingredients w/ proportions and brands where appropriate:
1.5 oz Lustau Amontillado Sherry
1 oz Dolin Blanc vermouth
.75 oz lemon juice
.25 oz peach liqueur
.25 oz simple syrup
Preparation instructions: Add all ingredients to a shaker tin with 2-3 small cubes. Briefly shake then dump all contents into a double old fashioned glass. Add crushed ice and garnish with an edible pansy flower.