Welcome to Burger, Fries, and a Shake — a new series in which we visit fast-food and fast-casual restaurants in search of the perfect menu trio: a great burger, superb fries, and a thick, rich milkshake. What makes this combo the right way to put menus to the test? It's balanced, there's a variety of flavor and textural notes at play, and it's perfectly calibrated to expose any weaknesses that a restaurant might have. The skillset to make a great burger is vastly different than that of prepping awesome fries or mixing up a fantastic shake.
The first stop on our quest takes us to Good Burger — the Nickelodeon-commissioned pop-up restaurant built in homage to the legendary 90s All That skit of the same name and launched to help promote All That's reboot on Nickelodeon. The show itself may be coming back to entertain a new generation, but it's clear that the Good Burger pop-up in Santa Monica, California was meant as a nostalgia bomb built for 90s kids who grew up watching Kenan Thompson and Kel Mitchell fool around in a fictional fast-food joint.
Unsurprisingly, the interior of Good Burger leans heavily into the show. You're greeted by artistic replicas of original set pieces, a 90's themed arcade, and quotes across the walls to awaken long-forgotten TV memories. When you approach the cash register you're greeted with the iconic, "Welcome to Good Burger, home of the Good Burger may I take your order?" in a laid-back SoCal drawl. It's not un-fun, by any means.
Aside from a few photo opportunities, the restaurant space doesn't offer much to do, aside from playing a few video games and eating, so let's get straight into it. The Good Burger isn't exactly a replica of the Good Burger from All That and its subsequent spin-off film, and for good reason — the restaurant from the skit was an absolute hole. It was a fluorescent bulb lit, often nauseating, Gen X-led representation of the vapidity of 90's commercial fast food. A far cry from the vaulted-ceiling, exposed wood, fake meat-serving fast-casual restaurants of today.
https://www.instagram.com/p/B1xULAtJDsp/
I went into the restaurant unsure of what to expect, food-wise. I figured the pop-up wouldn't be a recreation of the original Good Burger, because no one's that nostalgic, though I fully expected there to be orange soda. I was pleasantly surprised to find that the kitchen was being run by Los Angeles hometown hero, Alvin Cailan, the founder of Eggslut.
Here's my review of the burger, fries, and milkshake:

The Burger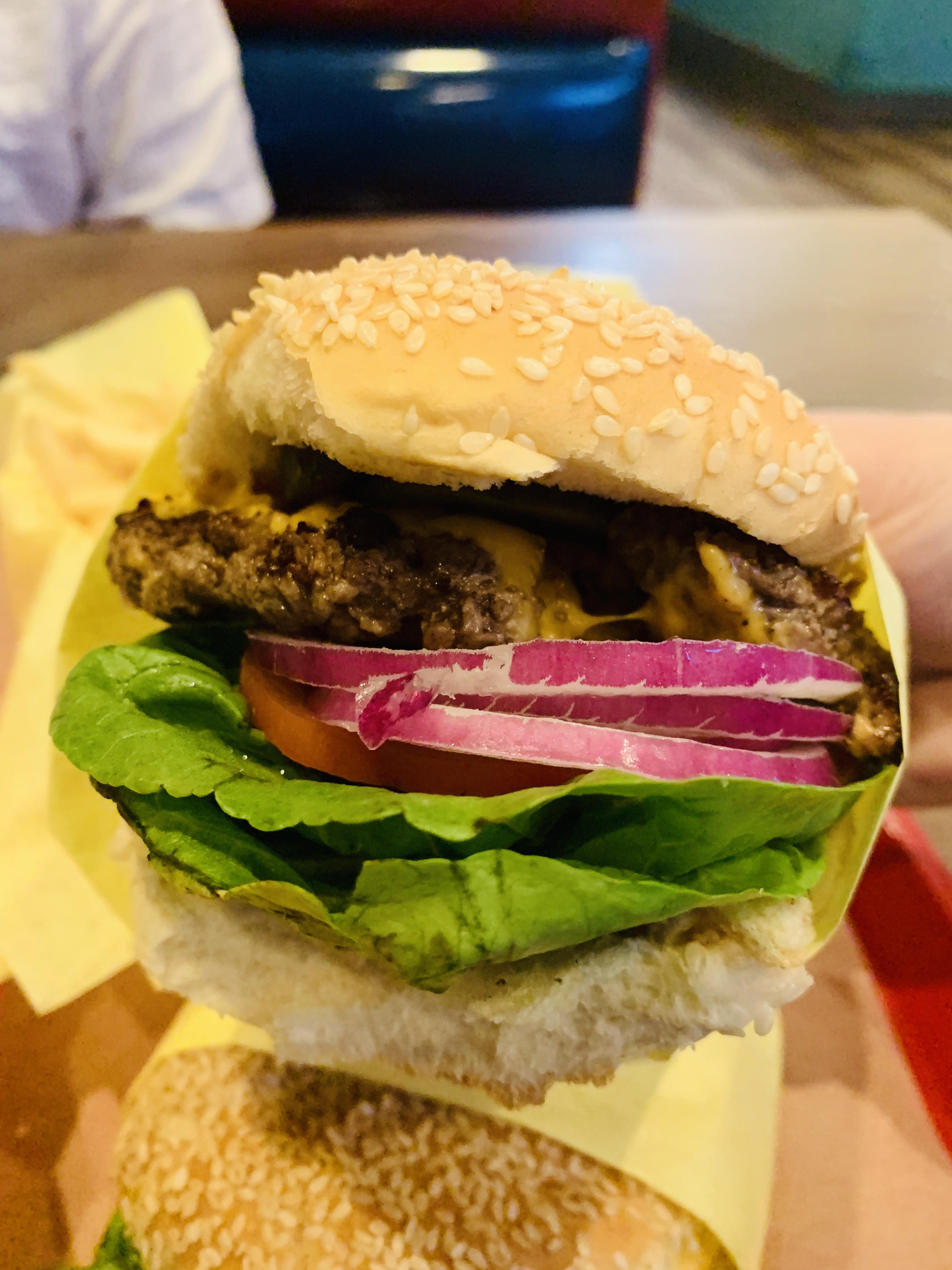 LA already knows Alvin Cailan makes one hell of an egg sandwich. Now the city has been put on notice that he makes a fantastic burger, too. The Good Burger consists of a charbroiled burger patty, fresh green butter lettuce, red onion rings (raw), tomato, American cheese, and special "Ed's sauce" atop a heavily-seeded sesame bun. The burger is exceptionally juicy, with a perfect Maillard-char. The Ed's sauce — a souped-up riff on Thousand Island with ketchup, mayo, a bit of lemon, pickle juice, and… maybe fish sauce or MSG? adds tartness, tang, and deepens the umami-effect.
If you love cheffed-up, diner-style burgers — and I do — this is one of the best you'll taste all year. Good Burger? Pffft, more like GREAT burger. Seriously.
Score: 8/10
The Fries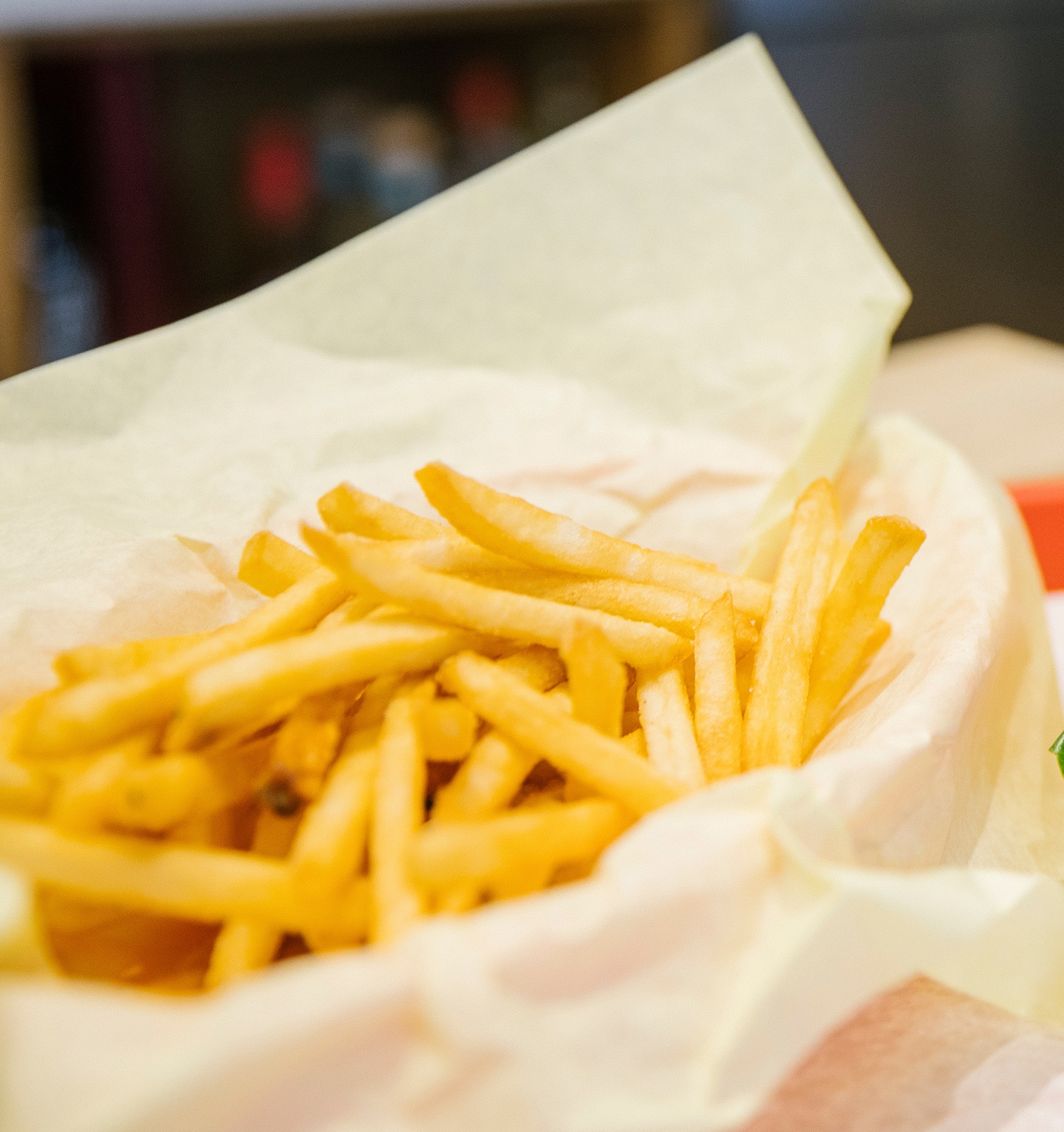 Do you dig on thin, golden french fries ala McDonalds? You'll like Good Burger's "Good Fries." Each fry is cut long and cooked under watchful eyes, and my entire order was shockingly consistent. The texture is crispy on the outside, warm on the inside, with a taste not all that different from MikeyD's fries on their best day. None of the greasy sogginess that you get when the fry oil isn't hot enough.
If you're looking for fries that are creatively dressed or sneak in an interesting seasoning like curry powder or Lowry's, these are not those. They're pretty standard American burger joint french fries. No bells and whistles, but well seasoned and well cooked. Not glamorous by any means, but a nice compliment to the burger.
Score: 8/10
The Shake
This is where the Good Burger runs into some trouble. At $14 a milkshake (almost half the pop-up's ticket price) this chocolate milkshake is way more watery than it has any right to be. The consistency leaves a lot to be desired and in terms of flavor, it's pretty standard. A milkshake that costs more than $10 shouldn't be anywhere near standard. Sh*t should be maximalist in every way or at least perfectly concocted in texture and flavor. I felt a little bit like Vincent Vega freaking out over a $5 dollar milkshake, only in this case it was $14 and I couldn't even say, "I don't know if it's worth five dollars but it's pretty fucking good." It wasn't.
Orange soda on any planet shouldn't be better than a chocolate milkshake but it is here. If you have a lot of money to spend consider a specialty orange soda cocktail or beer. Sadly, this series isn't called burger, fries, and a weird orange soda cocktail. If it was, Good Burger may have fared better.
Score: 4/10

Final Verdict: 20/30
Is it perfect? Definitely not, but Good Burger serves up an undeniably tasty burger from Alvin Cailan and a heaping plate of nostalgia for those who grew up with Kenan, Kel and the rest of the All That cast. It isn't the perfect burger, fries, and shake but we also didn't expect to find perfection on our first try. That wouldn't exactly make this a series now, would it? The quest continues!
The Good Burger popup restaurant is located at 7100 W Santa Monica Blvd in, Santa Monica, California and will be open until the end of the year. To book a reservation head to their website here, admission costs $30 and will grant you 90 minutes of access as well as an entree, side item, and commemorative gift.
https://www.instagram.com/p/B1uyCPdJcI7/