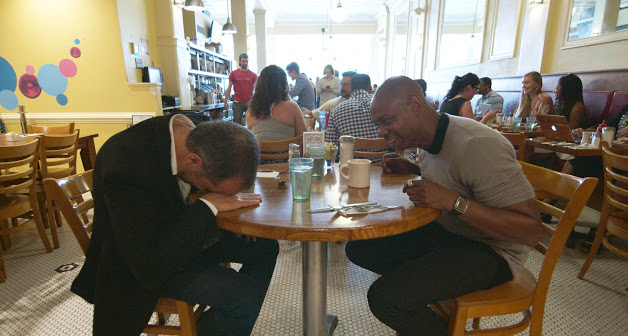 It can be argued that in making a show about nothing, Seinfeld was, in essence, about everything. Though that tag-line was always bit of marketing speak — setting Seinfeld apart from its 90's contemporaries — Jerry Seinfeld never quite gave up on deconstructing tried and true formats. When he was finally ready for his second act, that aspect persisted and he decided to do a talk show… in cars.
Seinfeld's love of genre-bending couldn't be more apparent than in the legendary comedian's latest season of Comedians in Cars Getting Coffee, where he buys a rug with John Mulaney, visits a renovated school with Dave Chappelle, and gets fooled into thinking he lost his car keys with Ellen DeGeneres. Jerry Seinfeld has finally truly made a show about literally nothing, and watching an "elderly" Seinfeld (the dude looks 42, at the most) meander through the culture of today is an undeniable joy.
Through all the meandering chat, you don't get much food or drink commentary. You can get through the entire Comedians In Cars series rarely hearing a mention about the quality of the coffee or the diners that Jerry and his comedian friends go to chop it up. Jerry and his guests give off a 'coffee is coffee' vibe as the show has always been more about comedians and cars than quality coffee. Until today. In a brilliant move of self-promotion, Jerry is now uploading his own reviews to Google Maps about some of the locations seen this season.
The reviews are delightfully weird, but undeniably Jerry — with lines like "Pancakes are huge. Saw one as a bouncer at door. Burgers are so big I saw a muscle man pull one across the room with a chain in his teeth" or "Guaranteed view of a man's disgusting feet from anywhere in the restaurant." They're a bit surreal, really playful, and uncharacteristically un-biting (perhaps that's why, to date, there are only four reviews despite a season's worth of locations).
Check out the reviews in full Seinfeldian glory below. And if you haven't seen Comedians in Cars Getting Coffee the whole series is streaming on Netflix.