The Obamas hosted their final state dinner as President and First Lady on Tuesday night, welcoming the Italian PM Matteo Renzi and his wife into the White House for one of the final major events of Barack's presidency. Many predicted that Michelle Obama would bring it, fashion-wise, at the last glam event of her White House residency, and she delivered even beyond those expectations in a stunning floor length Atelier Versace chainmail gown.
The dress sparkled so much that it looked like MO herself was shimmering like an underwater goddess or as if she was literally living among the stars. When Versace gets it right, boy do they get it right. It was stylish, but utterly classic as well. Very much the embodiment of Michelle Obama in dress form.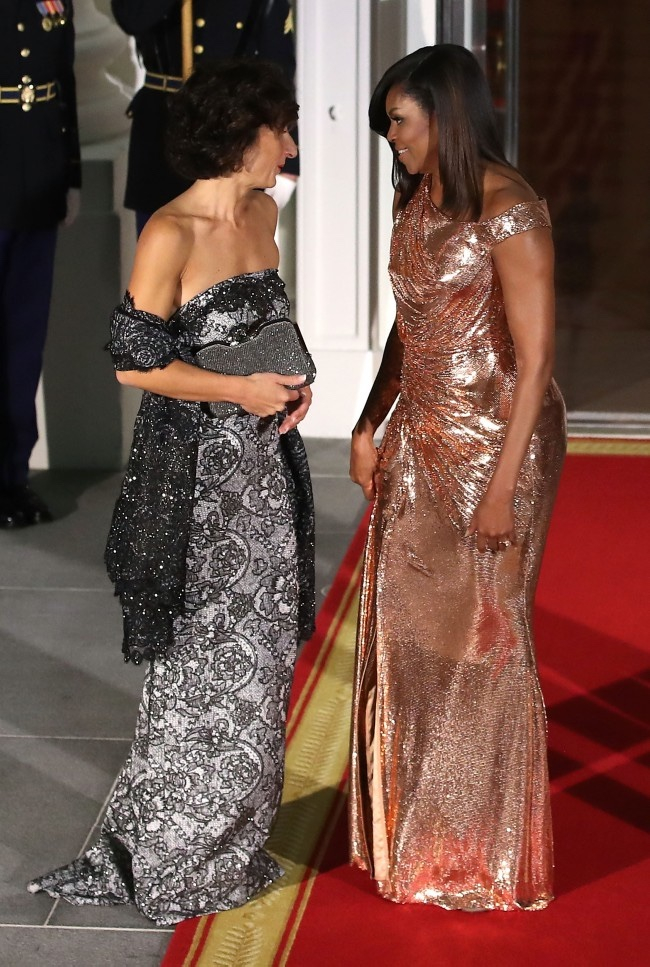 Unsurprisingly, the internet went nuts over her gown as soon as she stepped into public view. We'll miss you when you're gone MO. Never stop being as fashionable as you were during your White House days.
This look from POTUS to FLOTUS? Ultimate relationship goals.