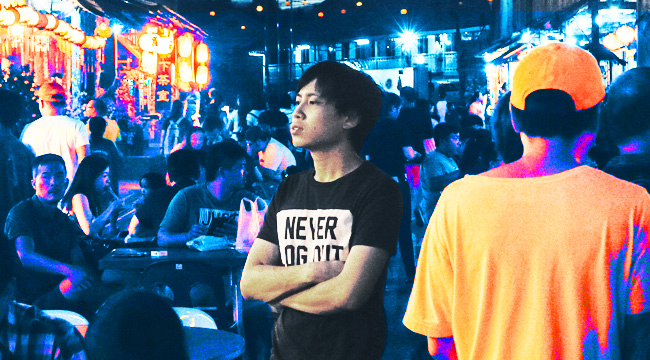 Travel writers of the world rejoice! If our goal was to get people on the road, we've done the job. People are moving around this planet at unprecedented rates. They're basking on beaches, exploring National Parks, and trekking to the farthest reaches of the globe. They're sharing their homes via AirBnB, filling up campgrounds months ahead of time, and living in vans from South America to Swaziland. Cool, right?
In many way, yes. The idea of more and more people traveling — made possible through the constant lowering of airfares; inspired by scores of "influencers" (plus travel stars like Anthony Bourdain, Eddie Huang, and Action Bronson); and spurred on by our current emphasis on iconic experiences — is, in theory, the best of things. If travel is the natural enemy of bias (via the most fun type of exposure therapy ever invented), then more people traveling is exactly what we need right now. On the road, the importance of multi-culturalism is apparent in a million ways large and small every day.
But there is a downside to all this vagabonding: With the masses finding themselves drawn to a relatively standard list of destinations, crowds are choking out natural beauty, trampling ecosystems, and driving residents crazy. Already this summer, we've seen locals in Venice, Italy protesting cruise ships and Spaniards chaining themselves to tourist hot spots. Maya Bay on Thailand's Phi Phi Leh island has shut down for four months to give its reefs some rest. In April, Boracay Island in the Philippines — a destination that's seen a huge spike in tourism thanks to Instagram — shut down for six months, leaving much of the island jobless.
This isn't simply an international issue, either. The US National Park System's #FindYourPark campaign has been a smashing success both with local travelers and international tourists. As a result, Yellowstone rangers will spend their summer surveying guests in order to help the park make an overcrowding plan, while Zion has begun issuing warnings on big weekends and is looking at creating a daily visitor cap.
So what's the intrepid spirit to do? Stop traveling all together? Obviously not. But with this issue affecting the economy, ecology, and public morale of destinations across the globe, it does need to be thoughtfully addressed. The good news is that traveling in more mindful ways is relatively simple and — if done right — more rewarding than following a well-trod path. Check out our three solutions for sustainable, responsible travel, below:
Maya Bay, in Thailand, saw a popularity boom with western travelers after the movie The Beach was released.
RULE 1: Know where you're wanted and when you're wanted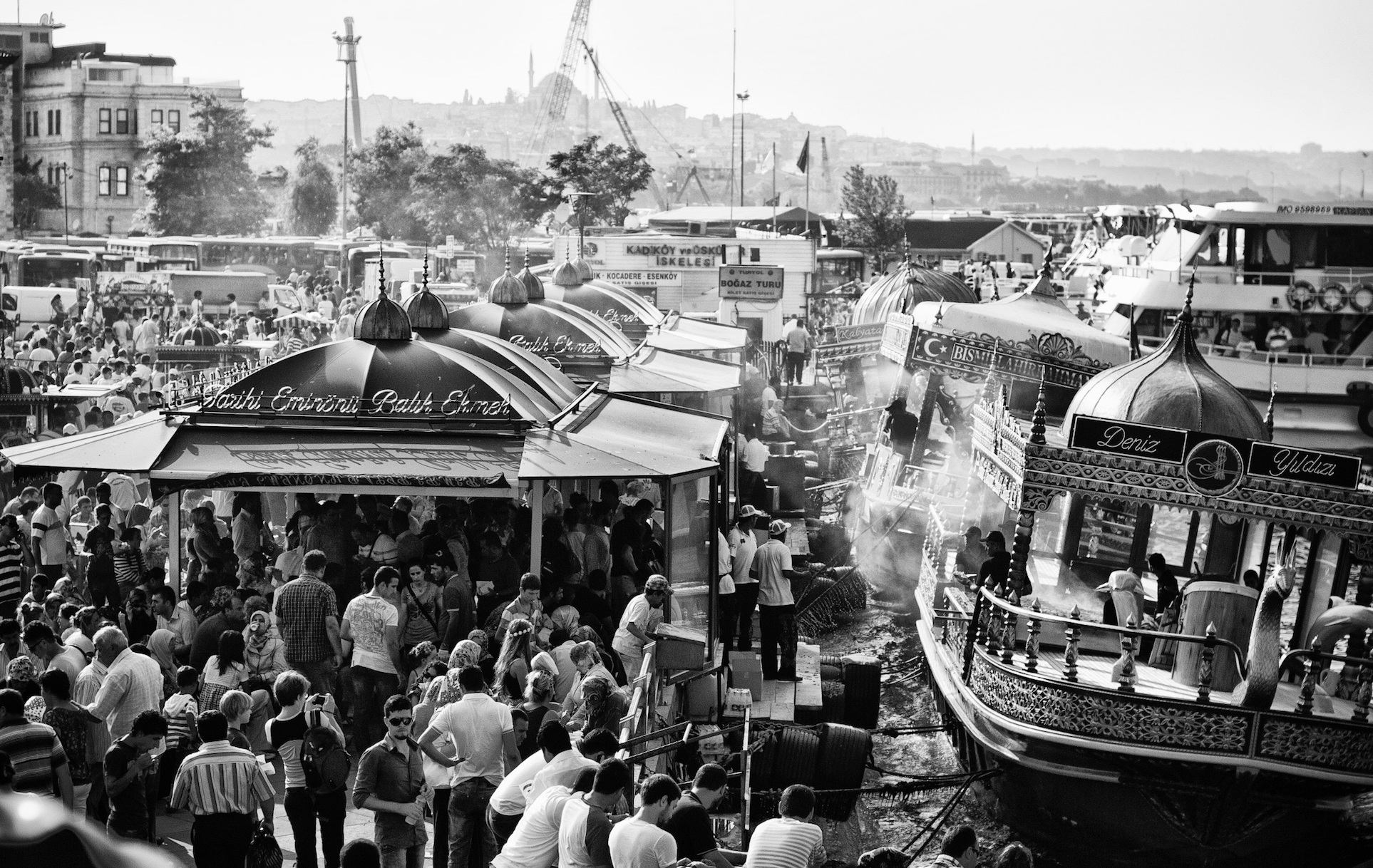 Maya Bay may be closed, but Thailand is literally teeming with islands. Hell, the actual island that the movie The Beach was based on was #1 on our "Best Islands on Earth" list, and it's not nearly so overcrowded. You think the only cool patch of sand in the country is the one where Leo hung out? No chance. The conditions for crystalline water and white sand have left the traveler with endless options in Thailand and most of those islands actually want more tourists to help support local economies. The same goes for the Philippines, the Maldives, and the eastern reaches of the Indonesian chain.
When you plan your trips, think about what truly interests you. If you want to see the Cinque Terre in Italy for the pastel buildings contrasting the rugged coastline, then fine… you probably need to see the actual villages of the Cinque Terre. But if you've dragged yourself through day after day of office drudgery with fantasies of finding a smalltown osteria, you have a lot of options. In fact, you can find better restaurants outside of heavily touristed cities, where flavors and preparations will be more authentic and less profit-driven. The Cinque Terre is amazing, but it's damn sure not quaint. If you're looking for the charm of a small Italian village by the sea, you've got a whole lot of options.
Speaking of the Cinque Terre, officials in the region have decided to issue travel permits — so that tour buses aren't all swamping the individual villages at the same times. But it doesn't get quite so inundated in September, after the summer tourism explosion dies down. May is also a great month to visit. Early October and late April work too. These "shoulder season" dates still have some great weather and they're mellow enough that the locals will actually be excited to see you… which is sort of the point.
Europe in September, East Africa in November, Australia's east coast in March… you could literally plan an around the world trip based just on shoulder seasons (I did exactly that in 2007). The benefits are endless: Prices are lower, crowds are thinned, and locals are happy to have you around. Sure, September may feel like a trickier time to take off work for a week than July, but that's a trap. It's your vacation — take it when you want.
RULE #2: Make your own "trail"
Obviously, Uproxx isn't anti-influencer. The backlash to a bunch of beautiful people traveling and taking pictures just feels sort of "get off my lawn"-ish to us (though even we have our breaking point). Sure the system has flaws — its massive lack of diversity certainly needs calling out — but photos of beautiful people in beautiful destinations have always been part of the travel machine.
Still, travel influencers have inadvertently created an "Instagram Trail" on par with any of the other historic tourist tracks. 20 years ago the "Banana Pancake Trail" (created by Lonely Planet's first big SE Asia Guide ) sliced through Thailand, disrupting local culture and flooding a prescribed set of destinations. Today, people who follow the path of Instagrammers are doing the exact same thing. From Havasu Falls in the United States to Kawasan Falls in the Philippines, there are certain hallmarks that Instagrammers love. But the calcium-rich water that makes Havasu and Kawasan so striking isn't as rare as you might think. Thailand's Ti Lor Su is every bit as dramatic and just as photogenic but also way less touristed.
Point being, this world is big and diverse and shockingly photogenic (even though it has to deal with us wrecking it). Be intrepid. Explore. Buy a map or just dive a little deeper on Instagram that the same basic locales. There's a lot of world to see and limiting your trips to Bali, the Philipines, and the Seychelles, just because those spots are favored by influencers with huge followings would be a serious mistake.
The key here is to think about what truly interests you, then chase those interests. You want great food? Awesome. But Koh Tao or Koh Samui in Thailand aren't your best bets. Instead, learn about Thai regional cuisine (and eat the best dumplings you'll ever taste) in Chiang Rai. Want white sand beaches? That's all good. Just know that there are a lot of those and not everyone has to pile onto the same few.
RULE #3: Don't just "see" your bucket list, explore it and care for it
Monument Valley is one of the most stunning sights on this planet. It's dramatic and home to some of the best sunrises on earth. But is the point just to see it and grab a photo? Not for a true traveler. Instead, slow down and explore the area. Check into a Navajo-owned hotel. Eat some local food. Are you a big fan of red rock monoliths? The region is rich with them. Visit Mexican Hat, where you can have a swim in the Colorado River. Or drive all the way to Canyon de Chelly and ride horses with a Navajo Guide. There's so much to do in the area that going for a single photo op seems like a shame.
How does that fight over-tourism? Much of the problem we've been discussing here is centered on a few tiny spots. If you're going to visit them, fine, but see more of what these areas have to offer, too. Infuse money into the local economies rather than rushing in and rushing out. The impact of a "slow travel" approach to places like Navajo country or the Philippines is huge.
If you believe that true impact of travel is found in experiences, you need to use your travel time as a chance to collect some actual experiences. Get lost. Have a beer in a bar that's not in your guidebook. Ask to trade dishwashing duty for a meal at a restaurant in Reykjavík. Having your photo taken isn't a story. Neither is chatting with your tour guide. Meet people outside of the tourist network. Make friends and convince them to take you over to their grandparents' place for dinner. Taste foods you've never heard of at hawker stalls and then get into conversations with other people eating them. This sort of travel will never be "too crowded" and you'll never have to wait in line.
Ecologically speaking, it's crucial that you, the well-meaning world traveler, not become part of the problem. Care for the spaces you visit and their rules. Pick up trash or support a local charity that protects the environment — like this initiative on the island of Bali, which has long been slammed with expats.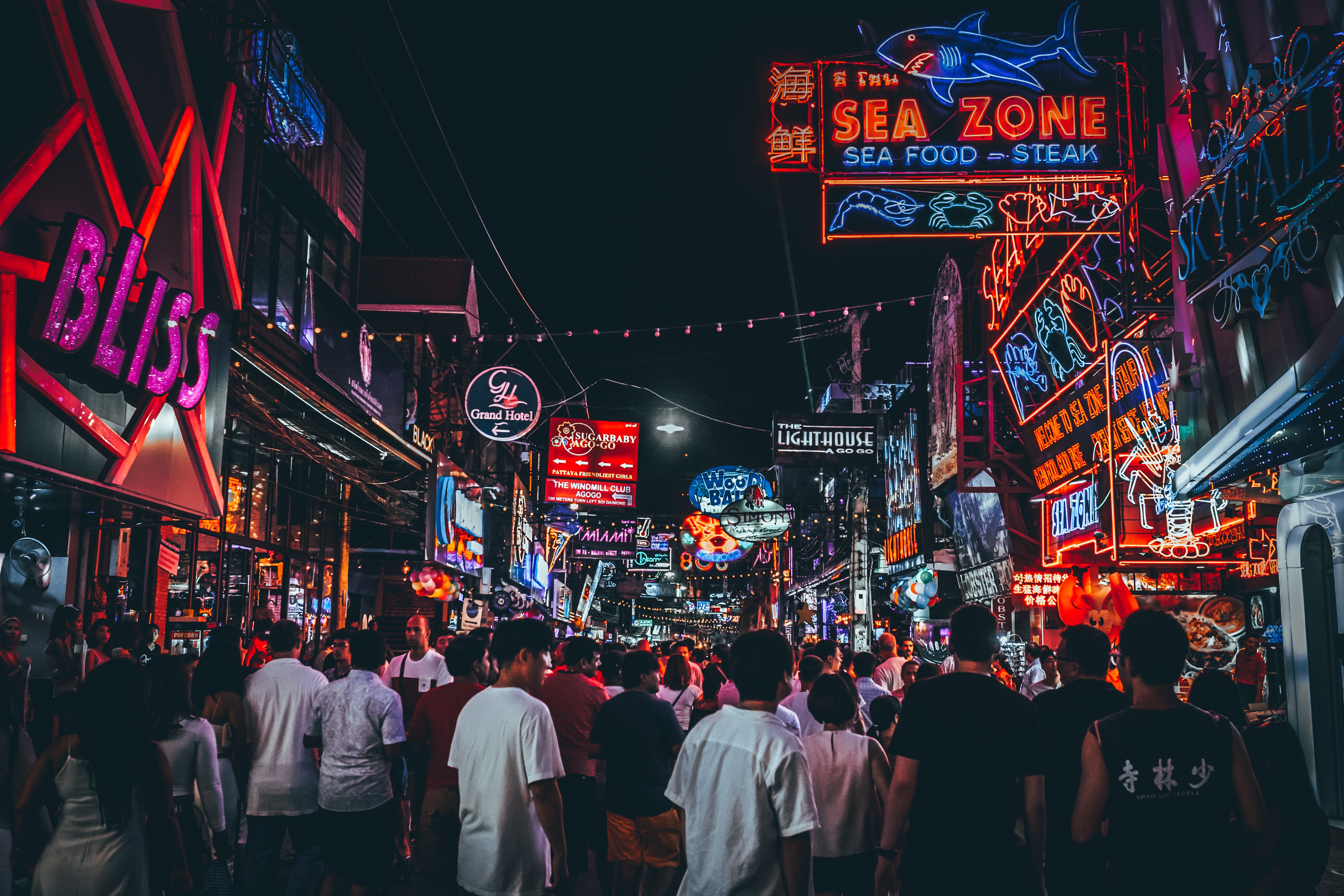 The point is: With summer here, scores of people are going to be traveling in this country and abroad. We're firm in our belief that this is a good thing… one of the best things. But to travel responsibly and thoughtfully and to explore a little further afield than a few overrun destinations is crucial to the whole process. It will make your experiences more impactful, your stunning photos more resonant, and your Instagram bio of "world explorer" way more legit.
In the meantime, it will help the people in the places you're visiting — without driving them crazy from overcrowding.