Two nights ago, the Mad Mikkelsen-starring Danish movie Another Round won the Oscar for Best International Feature Film. The movie is actually a thoughtful exploration of the dark road alcohol can lead us down, but it has plenty of fun along the way (depending on how you define "fun", of course). The most comedic and ridiculous set-piece is kicked off by the crew of four mild-mannered school teachers getting absolutely shit-housed by drinking Sazeracs.
We're about to get into that, but, just in case this film isn't on your radar, here's the trailer. It was just announced that Leonardo DiCaprio won a bidding war to remake the movie for English-speaking audiences, so if you're not down to read subtitles, you're in luck… a few years down the road.
Okay, back to the Sazerac scene. As with any great food or drink scene in a movie or TV show, the whole recipe was laid out for the viewers to get hooked right along with the weak-willed protagonists.
That truly spells out how to make a very standard Sazerac. While we tend to prefer our Sazeracs with a split of rye and cognac with lemon oils instead of orange, we still respect the look of this well-crafted drink.
So, to help you on your cocktail mixing journey, we thought we'd give this Danish spin a shot. After all, Mads and his pals really sell us on that drink — as you can see below.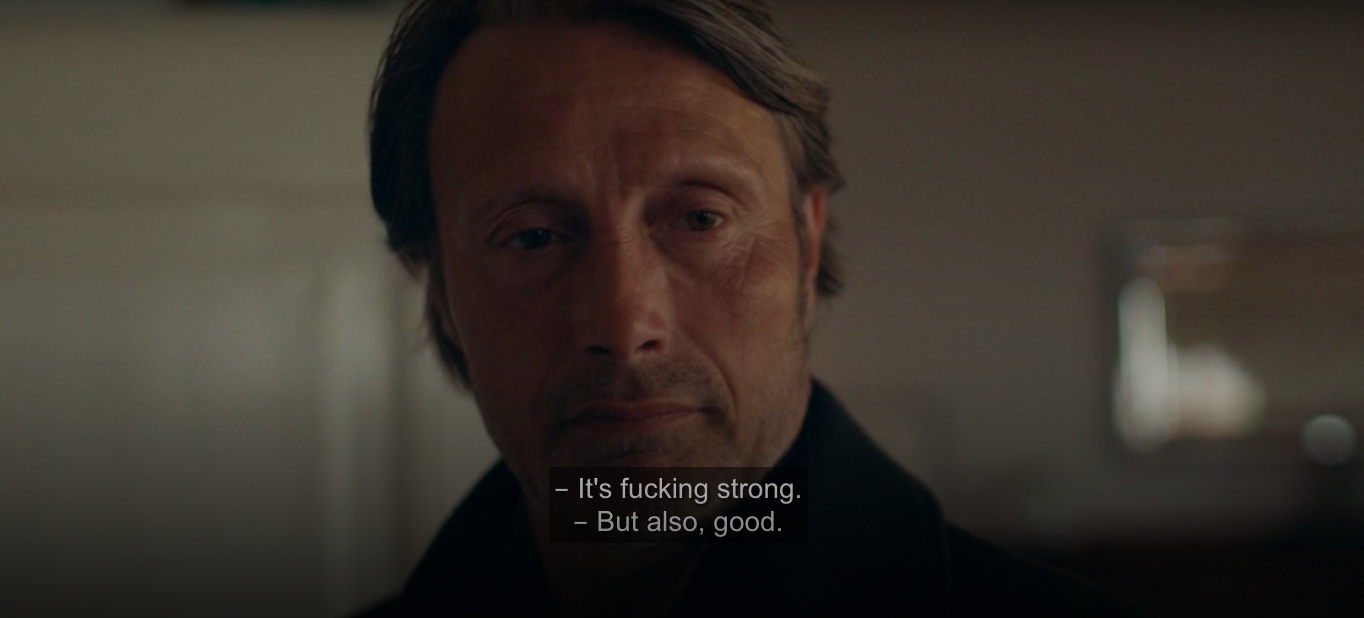 Feeling intrigued? Let's get to the recipe:
Another Round Sazerac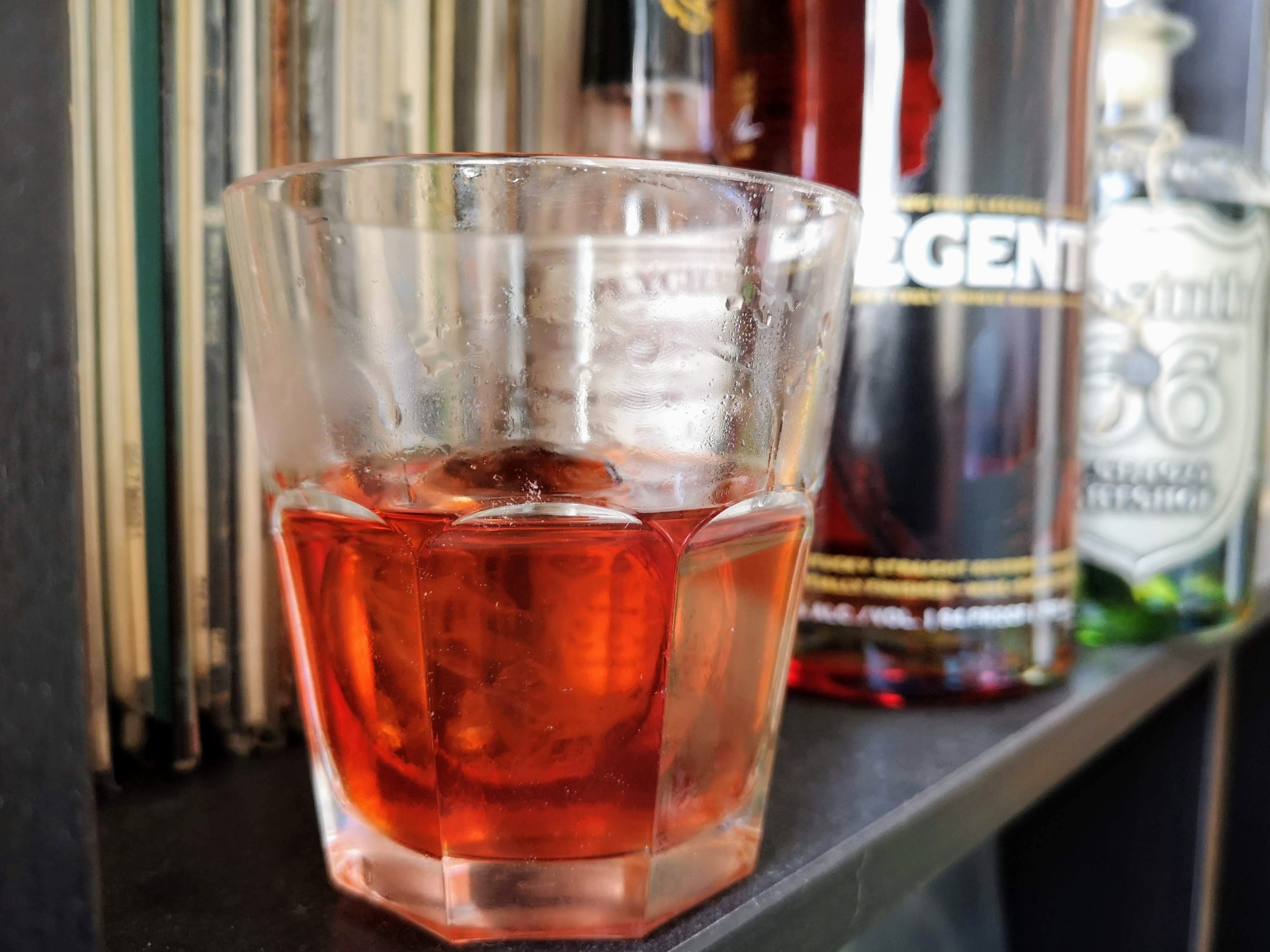 Ingredients:
3-oz. bourbon
0.5-oz. absinthe
2 dashes Peychaud's Bitters
1 sugar cube
Ice cubes
Ice ball
Orange peel
In the movie, they're seemingly making four drinks at once. Hence, "eight" dashes of bitters and "four lumps of sugar" flashing on the screen. We're just making one drink. So we're using two dashes of bitters and only one sugar cube, or "lump" if you will.
Next, they specifically call out "5 cl bourbon" and "1 cl absinthe." That's 1.6-oz and 0.3-oz respectively. Now, I'm not complaining, but there's zero chance that's all the bourbon they were using in those monster rocks glasses. So, we're going with a double, or 3-oz., of bourbon and nudging the absinthe up to 0.5-oz.
Lastly, you can see in the film that they've pre-chilled those mammoth glasses and made ice balls. Otherwise, this is pretty straightforward. They don't show any bottle label, so I'm picking my own bourbon. In this case, that's a bottle of Beam's beautiful mixing bourbon, Legent. You can snag a bottle here for $40.
There's an underlying sweetness in Legent that's tied to spices, dried fruits, and orange that works wonders in a drink like this.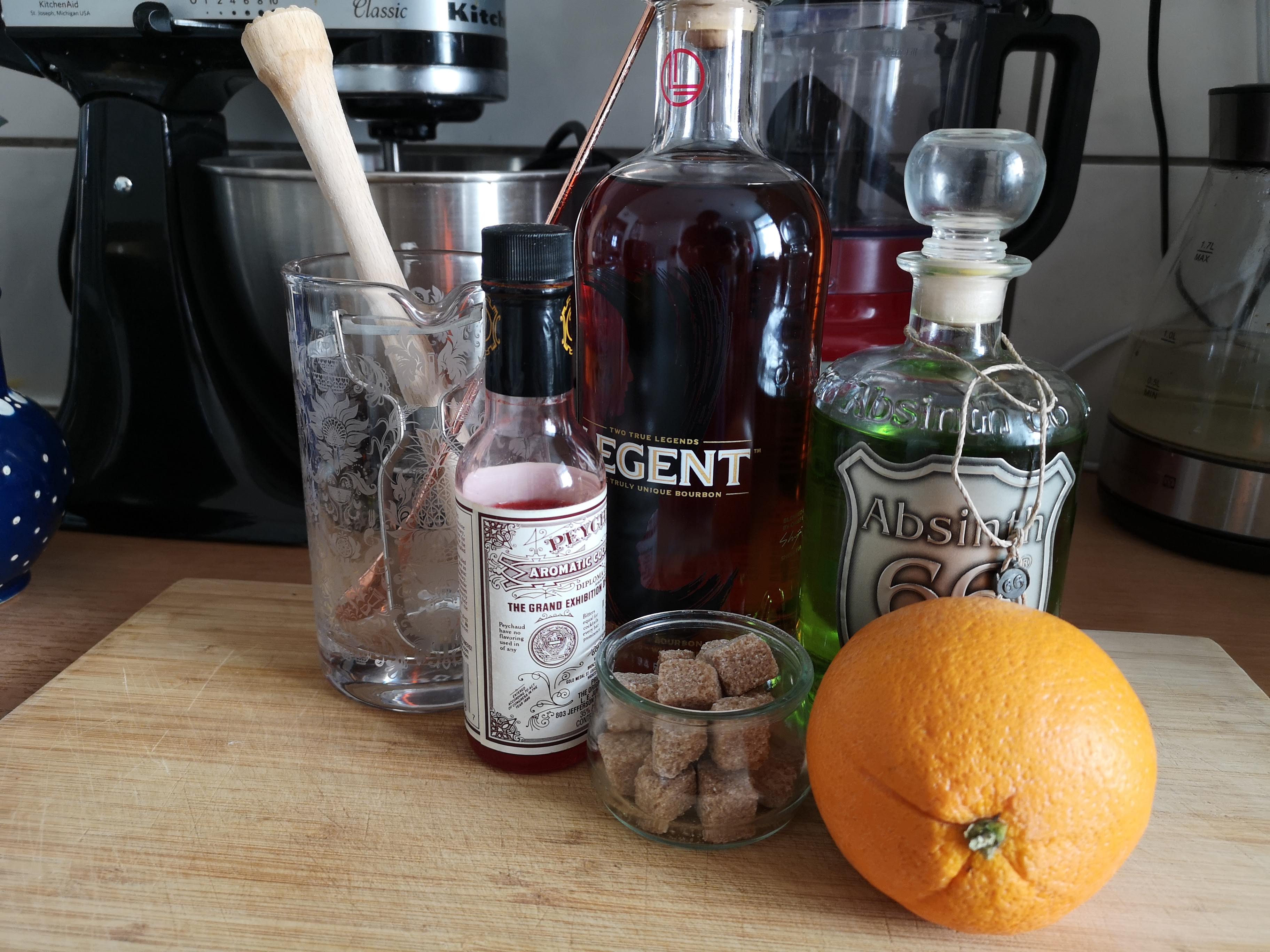 What You'll Need:
Cocktail jug
Rocks glass (pre-chilled)
Muddler
Barspoon
Cocktail strainer
Peeler or pairing knife
Method:
Pre-chill your rocks glass, preferably overnight.
Gather your ingredients and tools.
Add two dashes of Peychaud's Bitters and one sugar cube to a cocktail jug.
Let the bitters seep into the sugar cube and then crush and mix with a muddler.
Add in the bourbon and stir until the sugar starts to dissolve.
Add in a handful or two of ice cubes and stir until the cocktail jug starts to frost over.
Fetch your glass from the freezer. Pour the absinthe into the glass and swirl it around to coat the inside of the glass.
Add the ice ball to the absinthe-coated glass.
Strain the cocktail into the waiting glass.
Peel a strip of orange rind. Gently bend the rind to express the oils over the glass and then rub the rind around the rim and body of the glass. Discard the peel.
Serve.
Bottom Line: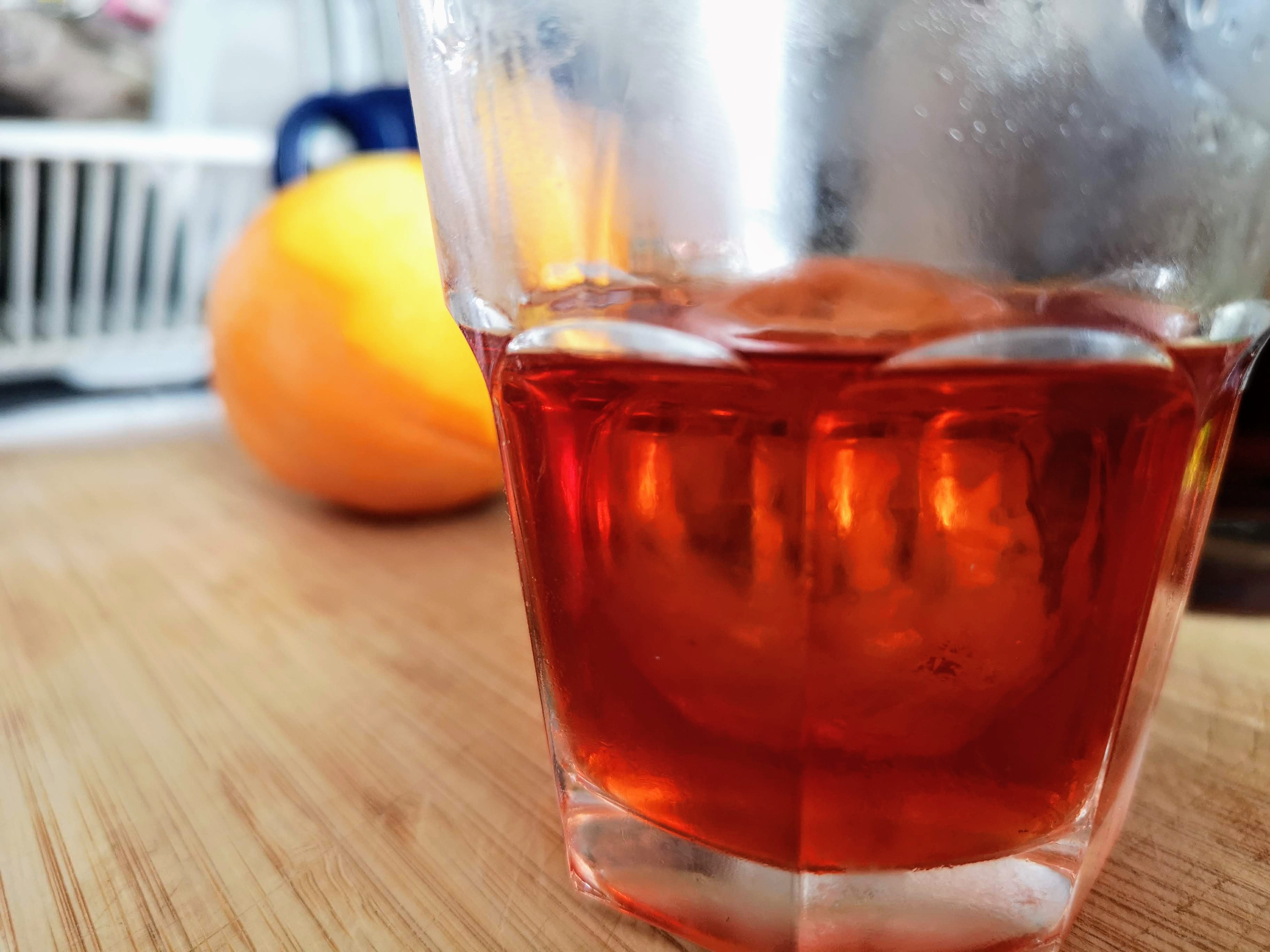 While this isn't my preferred Sazerac, it's still a damn fine version of the drink. It's absolutely f*cking strong but very good. Also, as you can see, a double pour of bourbon barely filled this small rocks glass to the mid-point, which is more than enough booze for this cocktail.
The interplay between the velvet bourbon and the sweet/bitter Peychaud's is always a delight. The orange oils really do make the drink pop and add that little something extra. The sweet, bitter spice and bright citrus mask any alcohol-related burn.
This drink is crushable in every respect. Which might well lead you to a state like ol' Mads below.