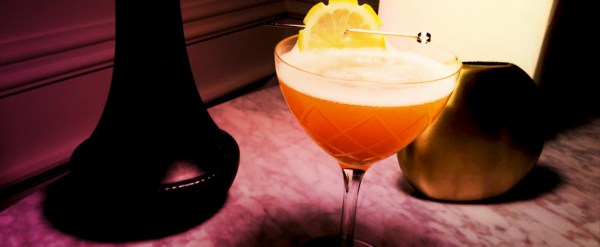 April is kind of a weird month when it comes to drinking cocktails. The winter months have their comforting, go-to toddies, buttered rums, and egg nog. Summer calls for cooling, tropical libations. But the early days of April are unpredictable; one day we have torrential rain and wind, the next, sun and promising gentle breezes. What we need are drinks that can play the same balancing act.
Tea-based cocktails are the answer. They can be strong, hot, and deeply comforting, or light, floral, and refreshing. Their flavors are innumerable, meaning almost every drinker can find a tea cocktail to suit his or her taste. Naturally, we've given you more than a few options to explore below.
With Love, Marilyn — by Sarah Karakaian for Measure Lounge — Langham Place, New York
Created as a nod to the iconic actress, Measure Lounge's tea-based cocktail is the perfect splash into spring. At once delicate and tart, floral and snappy, it's as close to the month of March in a glass as you might imagine. Avion Blanco Tequila is infused with lavender, then combined with Pink & Black tea, and topped with St. Germain foam.

Yup In My White Tea — Sujeo — Madison, Wisconsin
Head bartender Jeff Spear created this tea-based cocktail for James Beard-award winning Tory Miller's Pan-Asian concept restaurant. White tea, peach sangria, apple brandy and lemon combine for a fruity, effervescent sip that showcases Spear's creativity. Stop by the bar to give it a go, and peruse a menu of creative hip-hop inspired cocktails.
Thai-rd of the Cold Blazer — by Priscilla Young for Travelle Bar + Kitchen — Chicago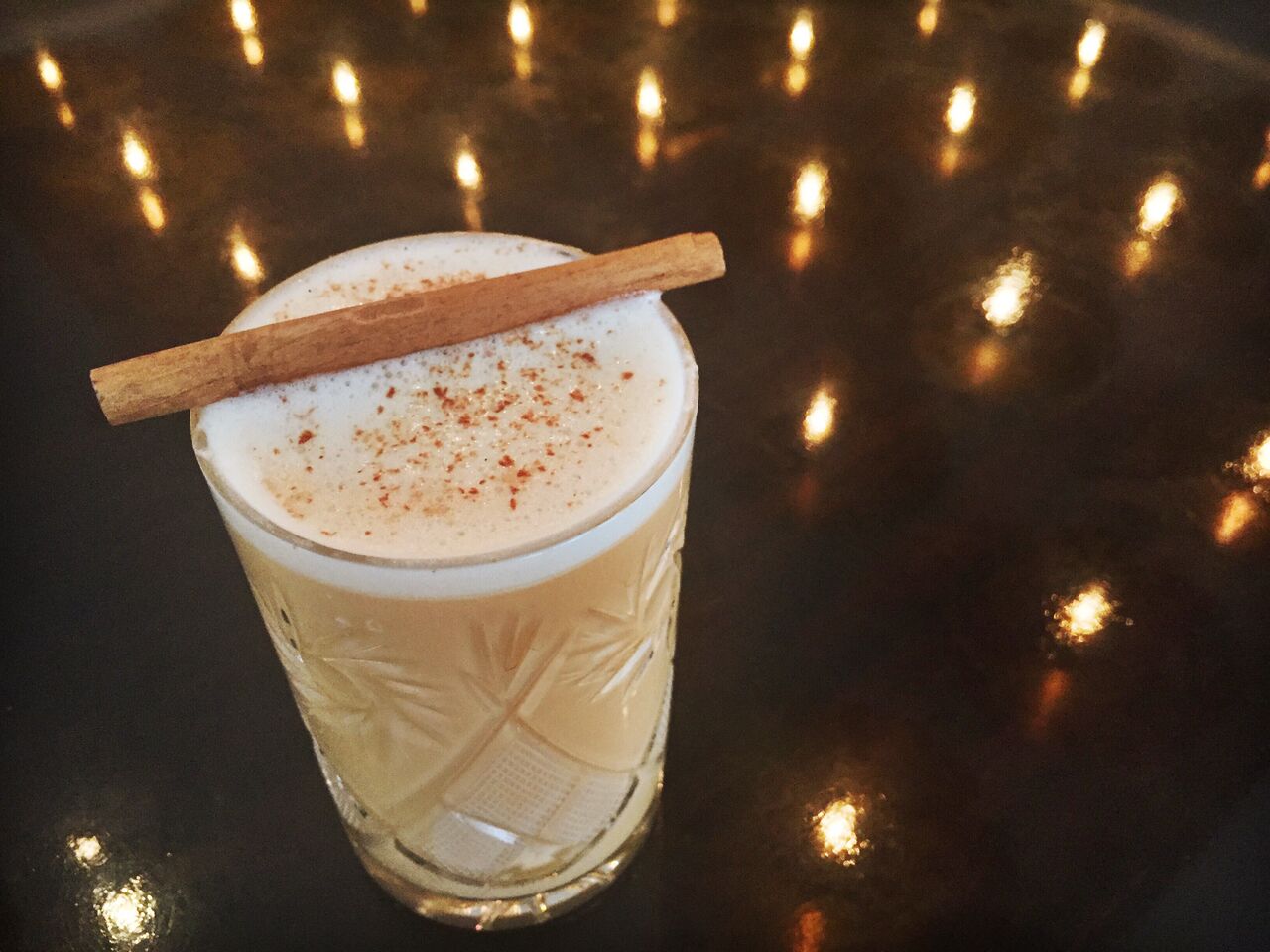 Travelle in Chicago offers a comprehensive menu of classic and original cocktails, and Priscilla Young's tea-infused Thai'rd of the Cold is one brilliant example of the originality at work behind the bar. If you're tired of the cold too, stop on by and try this cocktail of Smith & Cross Jamaican Rum, Atlantico Rum, Thai tea, Emperor's jaggery, Clement Coconut, and condensed milk.

Darjeeling Express — Sambar — Culver City, California
Sambar mixologist Clare Ward heads a cocktail program heady with spice, bitters, fermented ingredients, and exotic flavors, taking drinkers on a drinking tour of India. Tea lovers should check out the Darjeeling Express, made with Darjeeling tea-infused white whiskey, lemon, and a spiced honey reduction.
Tea-Tini — Mandarin Bar — Las Vegas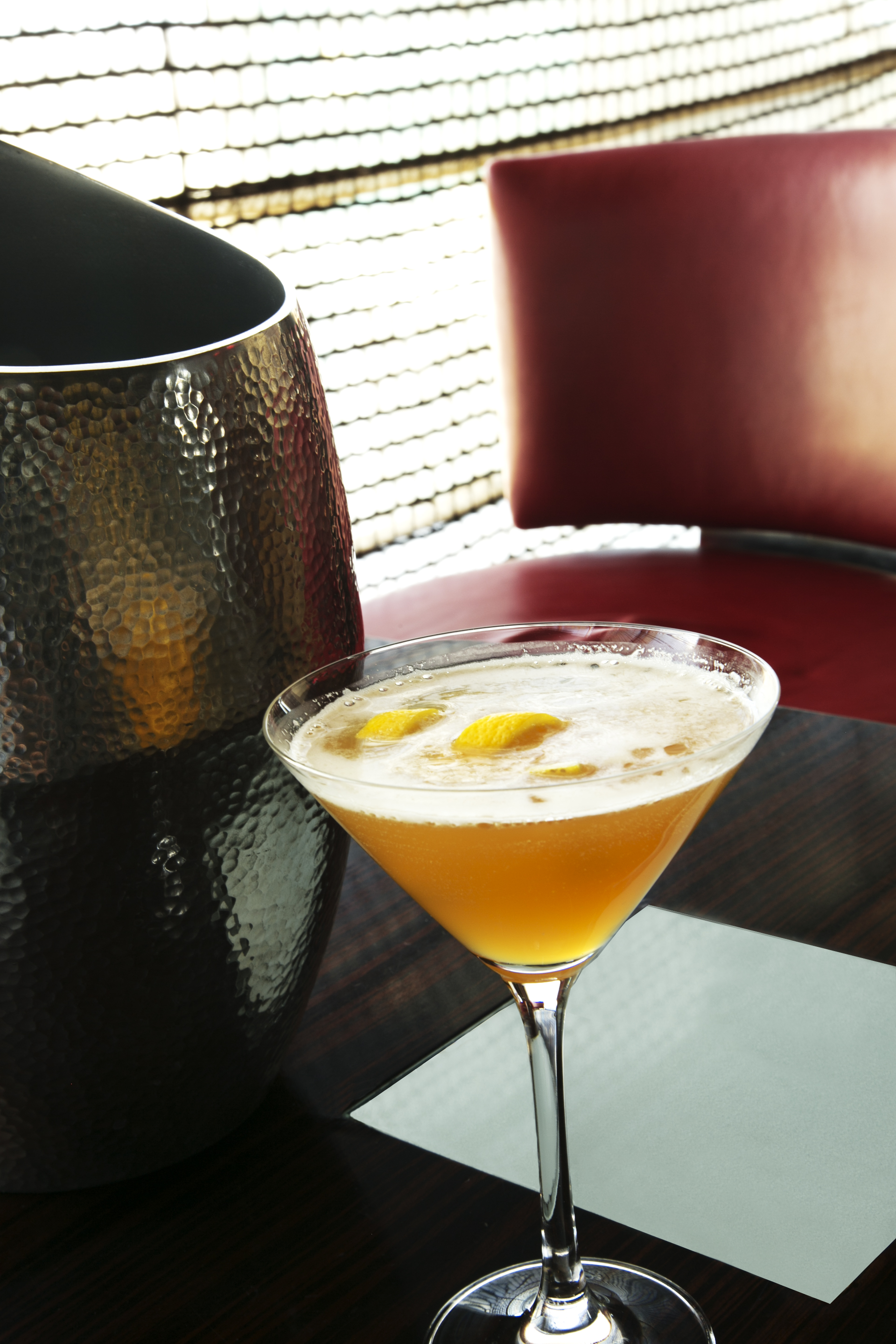 Mandarin Oriental, home of Mandarin Bar, is also home to a tea lounge, offering a selection of teas from around the world. Small wonder that tea-based cocktails are their thing — and they're more than happy to make them yours, too. Give their Tea-Tini a try!
Ingredients:
1 oz Bulleit Bourbon
3/4 oz Agave syrup
1/2 oz Apple juice
1/4 oz Lemon juice
1 oz House-made Jasmine Pearl tea
Directions:
Combine all ingredients in shaker.
Shake, strain, pour and enjoy.
50 Shades of Earl Grey — Andiron Steak & Sea — Las Vegas
Mr. Grey might not appreciate you having more than one of these, but after more than one of these, would you really be charmed by his schtick? Besides, this recipe comes to us from the bartenders at Andiron Steak & Sea in Vegas, and we have it on good authority that what happens there stays there.
Ingredients:
1 oz Tanqueray gin
3/4 oz Earl Grey tea syrup
1/2 oz Fresh lemon
3 oz Brut prosecco
Directions:
Combine all ingredients except prosecco and shake with ice.
Add prosecco to mixture and strain into a chilled champagne flute.
Just A Pinch Punch — Dixie Southern Vodka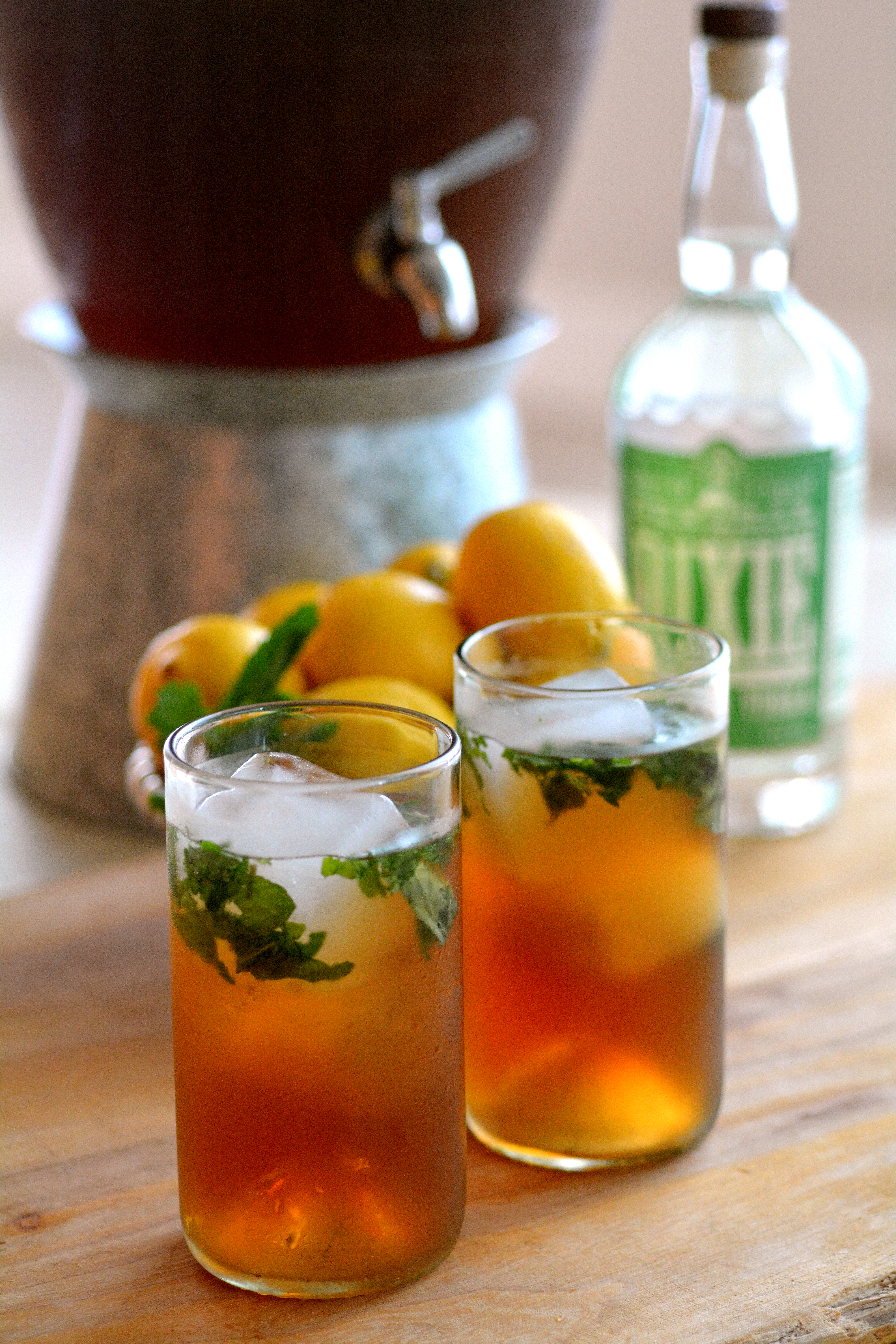 If you're looking for a spring punch that will serve you well into summer gatherings, look no further than this refreshing mint and lemonade libation.
Ingredients:
3 large tea bags (or 12 individual) for iced tea (or purchase your choice of pre-made sweet tea)
4 cups Water
1 cup Sugar
Fresh mint springs
4 cups Lemonade
1 bottle Dixie Mint Vodka
8 Lemon slices
Directions:
Bring 4 cups of water to a boil, then remove from heat and add in tea bags.
Let tea bags steep for 5 minutes then remove.
Stir in one cup of sugar until dissolved.
Pour tea, lemonade and vodka into preferred punch serving bowl.
Add additional 3 quarts of water and stir together.
Muddle handful of mint leaves in a separate bowl and add to punch ingredients.
Cover and chill until cool.
Fill mason jars with ice and pour in tea, then garnish each with mint sprig and lemon slice.
Old Sparrow — Blind Spot — St. Martins Lane, London
Blind Spot knows a thing or two about tea cocktails. A speakeasy hidden behind a tea counter, the bar serves up beverages that take their inspiration from tea's journey from Asia to Great Britain in the 1660s. They offer the tea-infused Camellia, Flame Nettle Fizz, Smoked Tea Collins and The 45, but for drinkers preferring something short and dry, they share the Prohibition-inspired Old Sparrow. (You know, for the diehard coffee drinking tea-teetotaller.)
Ingredients:
45 ml Martell VSOP Cognac
30 ml Campari
30 ml Martini Extra Dry Vermouth
4 drops Orange bitters
Directions:
Combine all ingredients in a cocktail mixer with ice and shake until well mixed.
Drain into a small sherry serving glass.
Serve the remainder in a glass on ice.
Don't Rock the Boat Punch — by Kevin Martin for Eastern Standard — Boston
With mulled cider and rooibos tea, this party punch can't be beat during the cooler days of spring.
Ingredients:
1 part No.3 London Dry Gin
1 part Rooibos tea (steeped and cooled)
1 part Mulled cider (cooled)
.5 Clover honey syrup
.33 part Cava
Dash of Angostura
Directions:
Combine ingredients into a chilled punch bowl, ice and dilute appropriately, garnish seasonally.
Jack of Diamonds — Spoke & Steele — Indianapolis
If you take your black tea with lemon, try it with a bite, courtesy of bartender Zoe Hayes.
Ingredients:
1/2 oz Montenegro Amaro
3/4 oz Lemon juice
1 oz Black tea honey syrup
1 1/2 oz Rittenhouse rye
Directions:
Combine ingredients in a cocktail shaker with ice, shake, and pour into a coupe.