Last Updated: February 3rd
Of all of the streaming platforms fighting for your attention, Paramount+ might be the one with the most surprisingly deep film catalog.
No, really, there are a ton of great movies lurking over there. Their roster of classic films alone is worth the subscription price, and we've name-dropped a few standouts in the streaming guide below. But the lineup of cult favorites and contemporary titles is nothing to scoff at either. We think we've got a pretty good mix represented on this list — from sci-fi epics to '90s teen comedies and yes, a Bill Murray Christmas movie — that'll keep you thoroughly entertained.
Here are some of the best movies streaming on Paramount+ right now.
A Quiet Place (2018)
Run Time: 90 min | IMDb: 7.6/10
John Krasinski's breakout horror flick is a more subtle take on the monster genre. The film stars Krasinski and his wife, Emily Blunt, as a couple trying their best to raise their family in the middle of an apocalypse where the slightest sound might attract other-worldly creatures intent on hunting them down and killing them. It's a thrilling turn for both actors, with twists you won't see coming and a satisfying ending.
Anchorman: The Legend Of Ron Burgundy (2004)
Run Time: 94 min | IMDb: 7.2/10
Will Ferrell has given us plenty of hilarious characters over the years but none feel as timeless and enduring as Ron Burgundy. The smooth-talking, jazz-loving anchorman is the most trusted voice in San Diego news until a women-in-the-workplace initiative launches, and he's forced to share the desk with his sometimes-lover played by Christina Applegate. The supporting cast is what truly puts this comedy over-the-top with people like Paul Rudd and Steve Carrell putting their own spin on Burgundy's fellow reporters, Brian Fantana and Brick Tamland.
Election (1999)
Run Time: 103 min | IMDb: 7.3/10
Matthew Broderick plays a depressed high school teacher who tries to manage his imploding marriage while facing off against a determined and cunning student in this dark comedy that features Reese Witherspoon in one of the best performances of her career. Witherspoon plays Tracy Flick, an overachieving student with dreams (of becoming the student body president) that are quickly dashed by the school's popular jock. Tracy's willing to go to extreme lengths to win the race, Broderick's Mr. McAllister is willing to anything to stop her and, by the end of their high school gladiator match, we're not sure which one we really want to come out on top.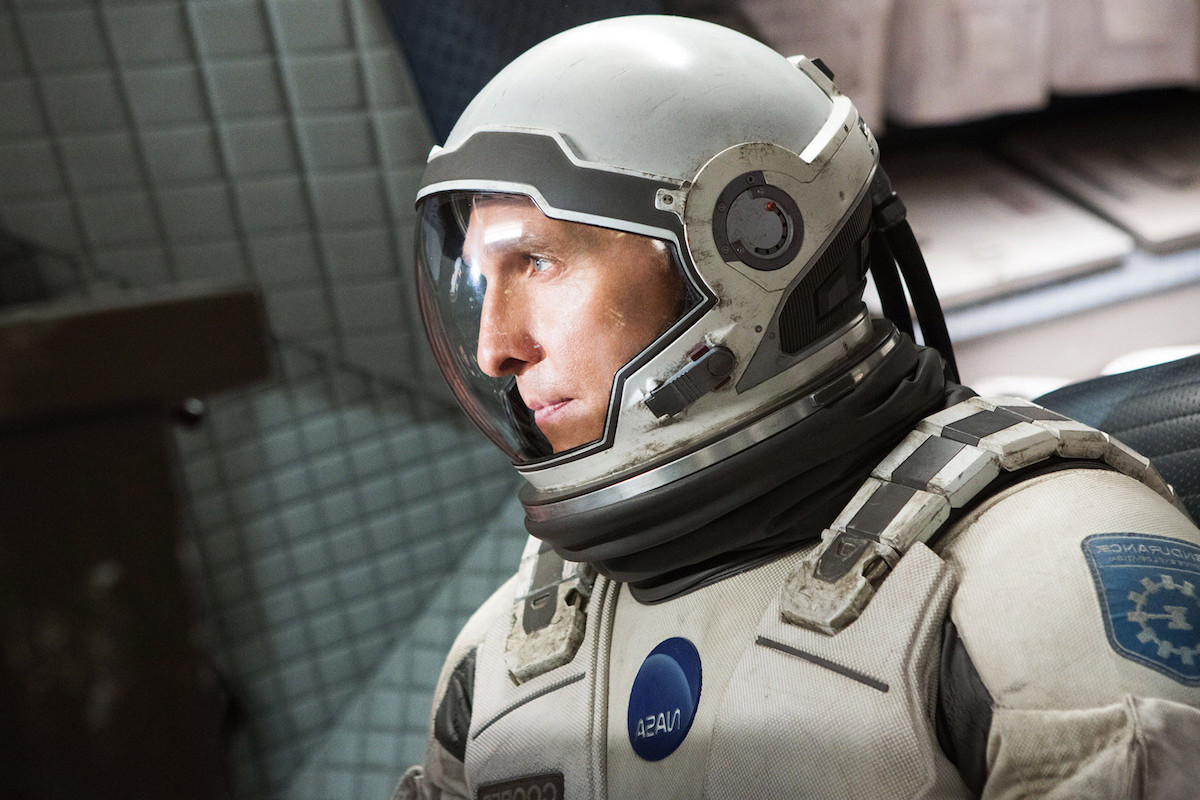 Interstellar (2014)
Run Time: 169 min | IMDb: 8.6/10
Matthew McConaughey, Anne Hathaway, and Jessica Chastain star in this intergalactic epic from Christopher Nolan. McConaughey plays a pilot sent on a mission with Hathaway to find a planet suitable for human life. Chastain plays the grown-up version of the daughter he leaves behind who's desperately trying to find her own solution to saving mankind as the planet continues to die. There's a lot of scientific mumbo-jumbo concerning wormholes and time loops, but somehow, the trio of actors manages to add an emotional center to this space-venturing tale.
Titanic (1997)
Run Time: 194 min | IMDb: 7.8/10
James Cameron crafted a cinematic masterpiece with this dramatic retelling of a terrible tragedy that stars fresh-faced, future Oscar-winners Leonardo DiCaprio and Kate Winslet. Before that fateful night when the R.M.S. Titanic struck an iceberg and sank, bringing a majority of its passengers and crew with it, Cameron tells a really beautiful love story between a young aristocrat (Winslet) and the poor artist (DiCaprio) she has no hope of a future with. Some iconic lines, beautiful costumes, and a climactic final act that will leave you in tears make the film's three-hour runtime more than worth it.
Arrival (2016)
Run Time: 116 min | IMDb: 7.9/10
Speaking of terrific sci-fi movies, this Amy Adams-starring epic takes a more methodic, thoughtful approach to the classic alien invasion story. Adams plays a linguistic genius named Louise who struggles to figure out a way to communicate with two creatures that have inexplicably shown up in Montana. While Louise tries to buy more time in understanding the visitors, she butts heads with the military side of the operation who keep pressuring her for quick answers on what they see as a threat. There's some time-travel mumbo-jumbo we won't spoil — mostly because we're still not sure we fully understand it — but Adams is terrific in this and we're kind of bummed she didn't get any awards recognition for basically acting her way out of a hazmat suit with just an Etch-A-Sketch.
Annihilation (2018)
Run Time: 115 min | IMDb: 6.9/10
Natalie Portman leads this cast of badass women investigating a natural phenomenon that is slowly invading Earth. Portman plays Lena, a biologist who leads a team of women consisting of a psychologist (Jennifer Jason Leigh), a scientist (Tessa Thompson), and a paramedic (Gina Rodriguez) into "The Shimmer," a quarantined zone mutated by alien DNA that seems to be transforming matter at will and spreading further each day. Past teams, including one led by Lena's husband (Oscar Isaac), have disappeared in The Shimmer and Lena goes searching for a clue as to what happened to them and how she can save her husband — who returned changed from his mission. The entire journey is filled with bizarre happenings tied to meta-commentary about evolution and the human condition but honestly, the coolest thing about this movie is its cast and the kick-ass characters they play.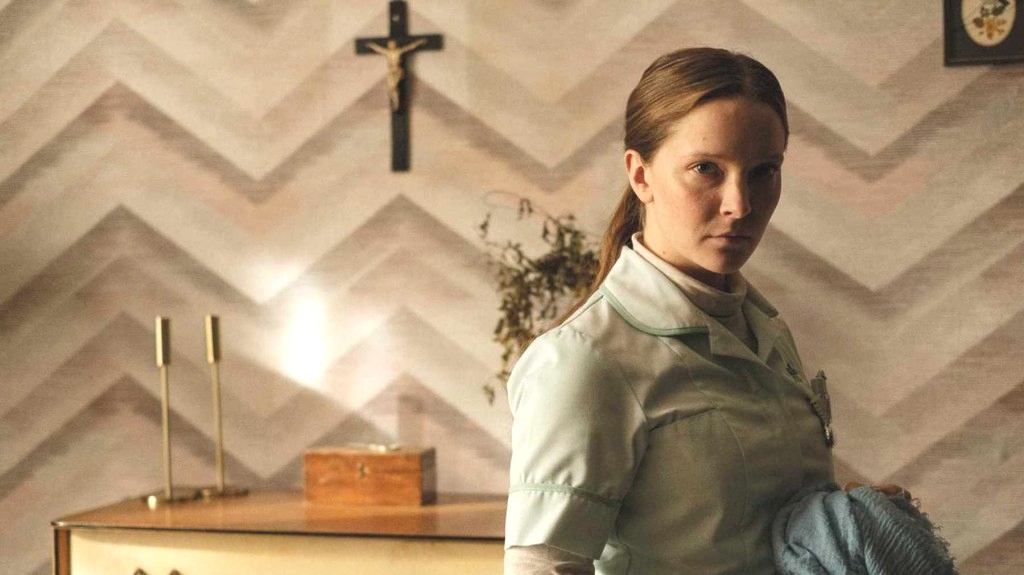 Saint Maud (2019)
Run Time: 84 min | IMDb: 6.7/10
It's a really good time to be a horror fan, especially if you've got a streaming subscription. You'll want to add this indie haunting from director Rose Glass to your list of binge-scares. It follows an uber-religious nurse who becomes disturbingly obsessed with saving the soul of one of her patients. You can try to guess what happens next, but there's no way your imagination will be as terrifying as the real thing.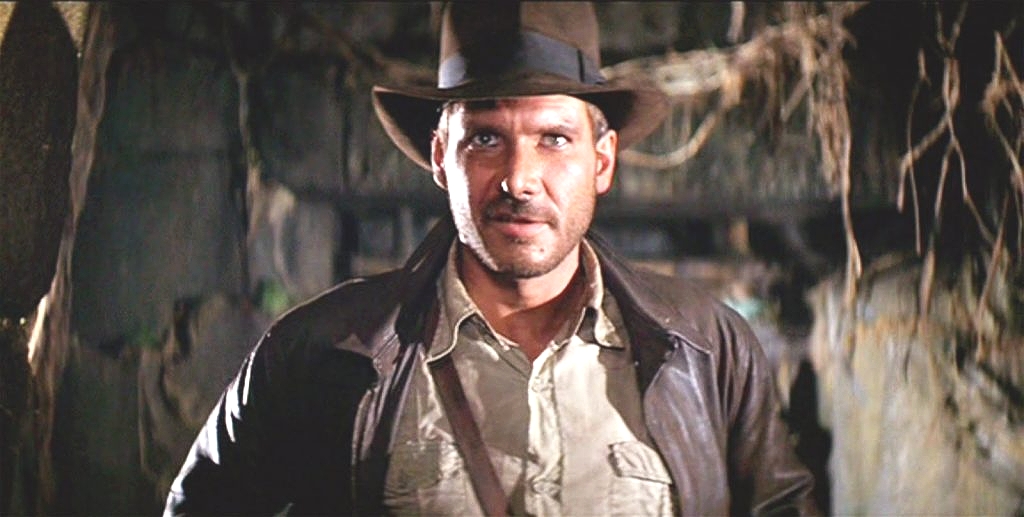 Indiana Jones: Raiders of the Lost Ark (1981)
Run Time: 115 min | IMDb: 8.5/10
The Indiana Jones franchise has made its way to the streaming platform hosting all four feature films. Of course, nothing beats the original, Raiders of the Lost Ark, and as far as travel and adventure go, this movie has everything you could possibly want. A hero with a love for archeology and whips? Check. An adventure to recover a stolen artifact with destructive powers? Check check. Harrison Ford beating up Nazis while uttering sarcastic one-liners and with a twinkle in his eye? Did movies even exist before this?
The Virgin Suicides (1999)
Run Time: 97 min | IMDb: 7.2/10
An early work of director Sofia Coppola, this film based on a 1993 novel of the same name, follows the story of the Lisbon sisters, five girls aged 13-17 who make a suicide pact after their youngest sibling kills herself. A sense of mystery and aloofness adds to the girls' appeal when it comes to the neighborhood boys, through whom much of the story is told. Confined to their house after the death of their sister, the girls find ways of communicating with the outside through secret phone calls and late-night trysts. Eventually, the sisters make good on their pact, but Coppola chooses to find a sense of freedom and validation in their decision to commit suicide, one that paints the end of the film in a strangely victorious light.
Pulp Fiction (1994)
Run Time: 154 min | IMDb: 8.9/10
Possibly the most famous of Quentin Tarantino's masterpieces, Pulp Fiction stars John Travolta, Samuel L. Jackson, and Uma Thurman spitting out punchy dialogue, pop culture references, and committing some pretty violent crimes along the way. Tarantino's love of non-linear storytelling is on full display here with three separate plots, all entwined in some way, taking shape over the course of the film. Travolta plays Vincent, a hitman for a mob boss who, along with his partner Jules (Jackson), survives a couple of shootouts in the film as the two contemplate their life of crime, escort mob wives across town, help fix boxing matches, and dispose of dead bodies.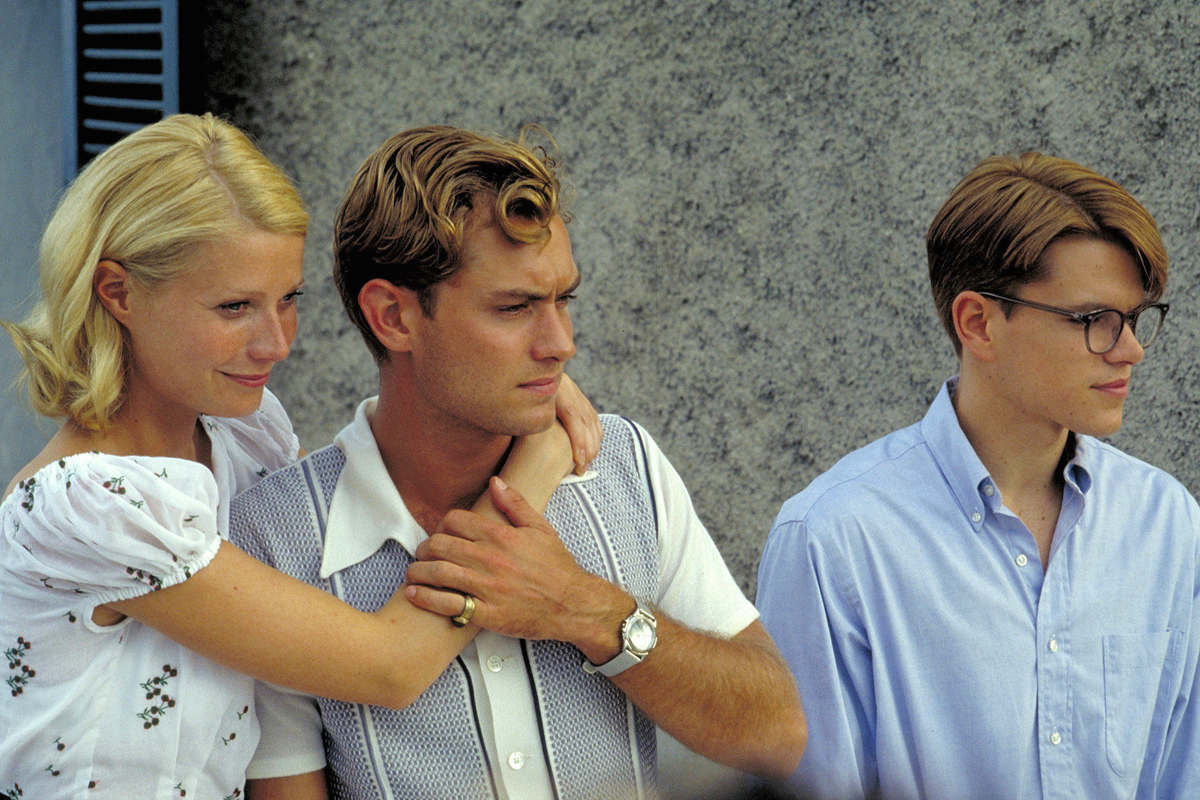 The Talented Mr. Ripley (1999)
Run Time: 139 min | IMDb: 7.4/10
Matt Damon, Gwyneth Paltrow, and Jude Law star in this mind-bending thriller about a con-man who weasels his way into an inheritance through deception, manipulation, and, of course, murder. Damon plays the young criminal, Tom Ripley, a forger and impersonator struggling to make it in '50s era New York. He nabs a job from a wealthy shipping magnate, retrieving the man's son from Italy in exchange for a cash reward. While there, he befriends the heir (Law) and his fiance (Paltrow), imitating his mannerisms, wearing his clothes, and running in his elite circles before his con is discovered, and he's forced to take drastic measures to secure the future he wants for himself.
Django Unchained (2012)
Run Time: 164 min | IMDb: 8.4/10
Another Quentin Tarantino classic, this violent visit back in time to America's era of slavery carries major Western vibes and gives Leonardo DiCaprio a refreshing turn as the film's big bad, a plantation owner named Calvin Candie. Tarantino favorite Christoph Waltz plays a German bounty hunter who teams up with Jamie Foxx's Django, a former slave looking to free his wife (Kerry Washington) from Candie's clutches. There's a lot of gore and uncomfortable dialogue and over-the-top action, really, everything you'd expect, but DiCaprio, Waltz, and Foxx make it all worth it.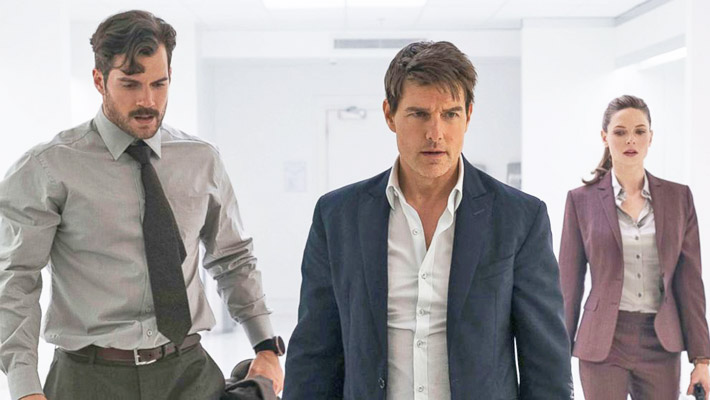 Mission Impossible: Fallout (2018)
Run Time: 127 min | IMDb: 7.8/10
Tom Cruise is joined by Superman himself, Henry Cavill in this latest installment in the action franchise. Cruise returns as Ethan Hunt who leads his IMF team but is joined by Cavill's CIA Agent, August Walker, who's tasked with monitoring the group after a mission gone wrong. Hunt is tracking some missing plutonium before a terrorist group called The Apostles can weaponize it against the world but he's thwarted by a surprising enemy.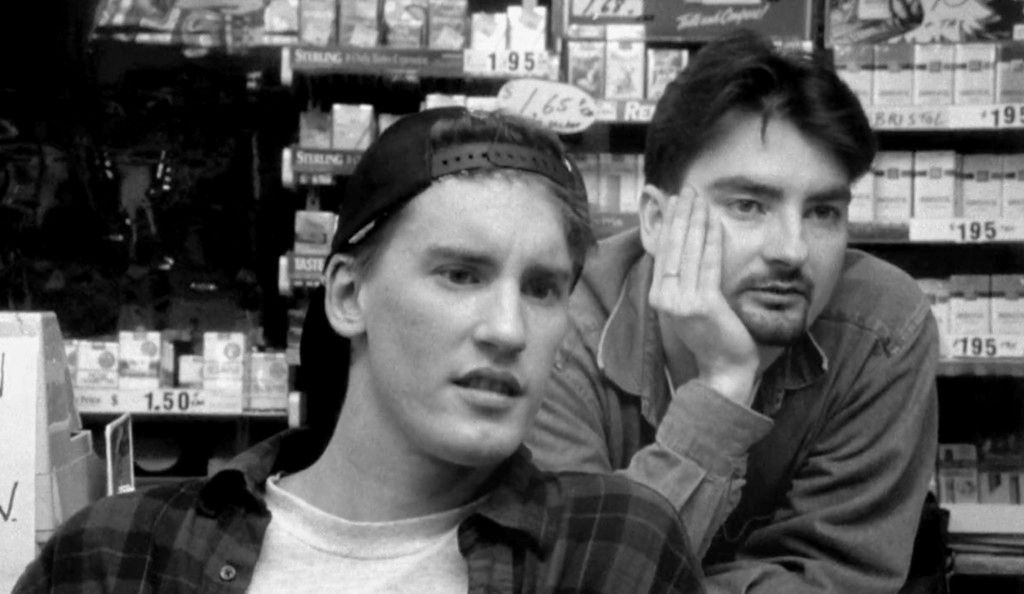 Clerks (1994)
Run Time: 92 min | IMDb: 7.8/10
Kevin Smith's slacker comedy has become a cult classic over the years. The premise of the film is pretty straightforward: a guy working at a convenience store is called in on his day off and ends up having the shift from hell. Dead girlfriends, rooftop hockey games, attempted robberies, a breakup, and maybe even a life epiphany happen before the credits roll but the real fun is in watching two dead beats try their damndest to avoid work by getting into some sticky situations.