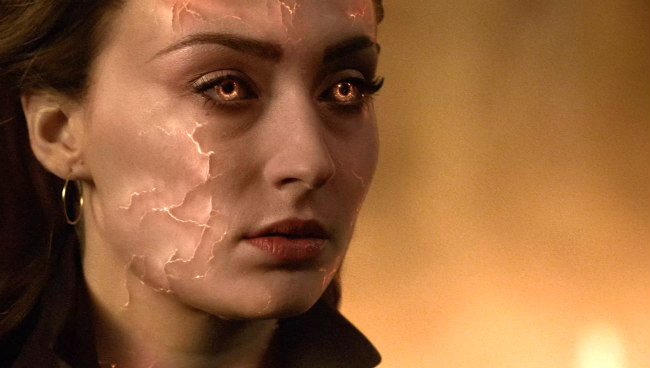 It was not a great weekend at the box office, as audiences continue to express apathy toward sequels that are not of the Marvel or John Wick variety. The year has been littered with misfires of the sequel and reboot variety, like Godzilla: King of the Monsters, The LEGO Movie 2: The Second Part, Hellboy, and Happy Death Day 2U, and this week is no exception as two new films open dramatically lower than their predecessors.
The $47 million opening of The Secret Life of Pets 2 doesn't look that bad in the abstract, given its reasonable $80 million budget and its vast potential worldwide (the original scored over $500 million overseas). However, the original earned more than double that amount stateside in its opening weekend, racking up $104 million back in 2016 on its way to $368 million in America. The sequel, however, might struggle to earn as much stateside over its entire run as the original made in its first three days.
This might have been something of a rush job for Illumination, as critics largely rejected it (52 percent on Rotten Tomatoes compared to the 73 percent for the first one). That said, the audiences who did go see it were satisfied, giving it an A- Cinemascore (the same as the original). However, given the number of options geared toward kids currently available — Toy Story 4 comes out in two weeks, and Aladdin and Detective Pikachu are still in theaters — a lot of parents may have simply opted to wait and watch this one when it is released digitally.

There is no secret, however, as to why audiences rejected Dark Phoenix, the 12th and final installment in Fox's X-Men series. Outside of Hugh Jackman's Logan, the last several X-Men films have generally been regarded unfavorably. Dark Phoenix was no exception, generating only a 23 percent on Rotten Tomatoes, the worst reviewed film of the series. Audiences didn't much care for it, either, giving it a lukewarm B- Cinemascore, another low for the franchise. In the end, Dark Phoenix could only muster $33 million at the box office, easily the worst opening of the series, behind the previous low point, the $53 million of 2013's Wolverine, and well below the $65 million opening of its immediate predecessor, X-Men: Apocalypse.
Audiences, alas, had burned out on X-Men films, and it didn't help that Fox kept burning audiences with mediocre films. The characters, however, now belong to Disney and Marvel, so expect them to resurface in the coming years, hopefully in a way that better honors their creators. Meanwhile, there are a whole lot of great actors — James McAvoy, Michael Fassbender, Jennifer Lawrence, Sophie Turner — who are now finally free of the struggling franchise.
Holdovers took the rest of the top ten. Aladdin continues to do solid business, adding another $24.6 million to its tally, bringing its total to $210 million stateside, while it has earned well over $500 million worldwide. Godzilla: King of the Monsters, however, took a massive tumble in its second weekend, falling a whopping 67 percent and earning only $15.5 million to bring its ten-day total to $78 million. The film, however, can at least fall back on its international numbers, where it doubled its stateside opening last weekend ($130 million to $65 million).
Despite better reviews, Rocketman is not going to have the same legs as Bohemian Rhapsody, as it fell 46 percent in its second weekend, earning another $14 million to bring its two-week total to $50 million. With international grosses equal to those in America, however, Rocketman will have no problem sailing toward profitability on a responsible $40 million price-tag. John Wick 3: Parabellum, however, continues to buck this year's trend in franchise fatigue by adding another $7.4 million to bring its total to $138.6 million, nearly triple the $43 million the original John Wick earned over its entire run. Worldwide, Wick has earned $252 million. Ma added $7 million to bring its total to $32 million, which is solid for a film that only cost $6 million to produce.

Avengers: Endgame continues to hover in the bottom half of the top ten, earning another $5.5 million to bring its total to $825 million. It's about $50 million short of Avatar now for the biggest movie of all time, and it might just fall short as it continues to shed theaters. Meanwhile, Pokemon: Detective Pikachu added $2.9 million to $137 million as it surpasses $400 million worldwide. Finally, Olivia Wilde's Booksmart closes out the top ten with $1.7 million to bring its total to $17.8 million on a reported $6 million budget.
Next weekend sees the release of two more sequels: Men in Black: International, the fourth in the series, and Shaft, the fifth in the series. We'll find out if sequelitis continues to plague the weekly box office, while Jim Jarmusch's zombie comedy The Dead Don't Die tries to corner the specialty market, along with the expansion of Emma Thompson and Mindy Kaling's Late Night, which generated the best per-screen average of the year in four theaters this weekend.
Source: Deadline, Box Office Mojo