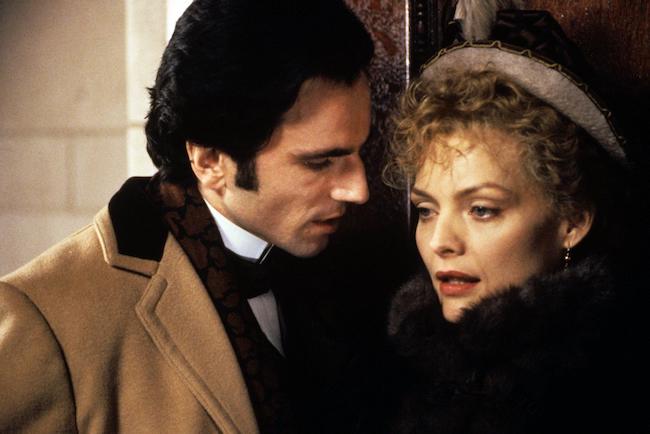 The Age of Innocence (Criterion)
In 1993, most people thought they had a pretty good idea what a Martin Scorsese movie was. There had been departures from the beginning. Alice Doesn't Live Here Anymore focused on a woman's story in the American Southwest. After much struggle, Scorsese had offered his take on the Biblical film with The Last Temptation of Christ. But Scorsese mostly made New York movies, he didn't really look to the literary canon for material, and he didn't often deal in characters who internalized their feelings rather than acting them out in the world. That changed with The Age of Innocence, an adaptation of Edith Wharton's novel about thwarted passion in 19th century New York. It was the sort of material usually left for Merchant-Ivory, then at the height of their powers and popularity. But Scorsese made the story unmistakably his own, casting Daniel Day-Lewis as a respectable man on the path to marry the right woman for him (Winona Ryder) only to find himself drawn to her cousin (Michelle Pfeiffer), a woman with a scandalous reputation. With delicacy and understatement, Scorsese explores the strict codes of upper-class New York society, where the wrong word and the wrong gesture can result in exile.
The streets of other neighborhoods would run with blood in Gangs of New York — made a few years later and set just a few years earlier — but The Age of Innocence shows how this corner could be just as vicious. The odds are stacked as heavily against Day-Lewis and Pfeiffer's characters as the locals of Mean Streets, even if they express their passions much more quietly. It is, in other words, very much a Scorsese movie, and it's great to see it getting the deluxe Criterion treatment, complete with a new interview with Scorsese, who usually seems more eager to weigh in on others' movies than his own.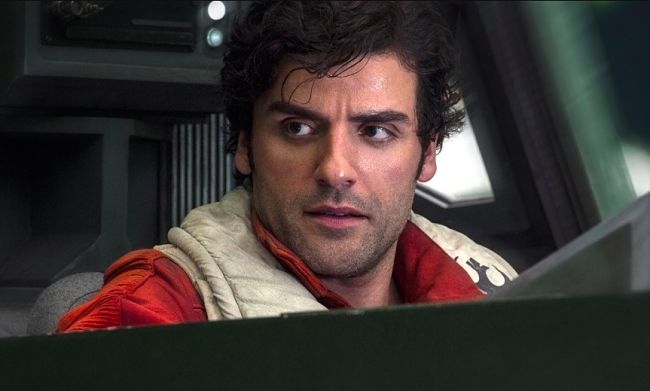 Star Wars: The Last Jedi (Disney)
Thor: Ragnarok (Disney)
Physical media might be on its way to becoming an increasingly niche taste — it's not hard to see a future in which Blu-rays become the video equivalent of vinyl — but every once in a while some releases come along that double as a reminder of how much life there can still be in the form. The home version of Star Wars: The Last Jedi, Rian Johnson's wonderful (if divisive) entry in the Star Wars saga is packed with extras, including a commentary filled with nerdy film references and some illuminating deleted scenes. The Thor: Ragnarok Blu-ray isn't quite as packed, but it features include an amusing commentary track from director Taika Waititi that's in keeping with the irreverent tone of the film.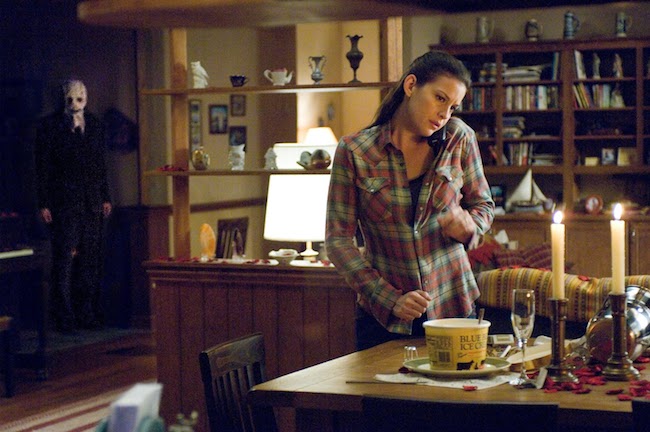 The Strangers (Scream Factory)
The Strangers: Prey At Night slid in and out of theaters without much notice a few weeks back, a fate befitting a good-but-not-extraordinary sequel. If it reminded a few horror fans of the original, however, that's a net good. The feature debut of Bryan Bertino, starring Liv Tyler and Scott Speedman as an unfortunate couple, is a chilling, patient, technically stunning home invasion thriller more than worth the deluxe treatment given it here.
The 'Burbs (Shout! Factory)
It's been a good year for fans of director Joe Dante. No, a new movie doesn't seem imminent, but his older films have continued to enjoy a second life via Blu-ray. January saw a nice new edition of Matinee and it's now followed by The 'Burbs, a hit comedy from 1989 starring Tom Hanks as a nosy suburbanite who grows suspicious of his creepy-seeming new neighbors. It's not one of Dante's best, trying too hard for laughs and struggling to stretch a thin story out to feature length while wasting Carrie Fisher in a thankless role. But it features some inspired casting, with Bruce Dern joining Dante's usual ensemble, and it's fascinating to look at it as part of an end of an era for Hanks, who spent much of the '80s headlining broad mainstream comedies but who'd started to stretch out by decade's end thanks to films like Big. With this and, later that year, Turner & Hooch he mostly said goodbye to such roles to find what else was out there for him. This wasn't a bad way to end the decade, even if better roles awaited him in the next one.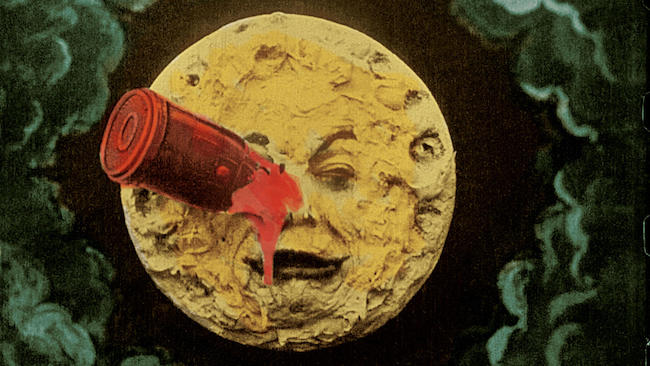 A Trip To The Moon (Flicker Alley)
Still eighteen of the most delightful minutes ever put to film 116 years into its existence, A Trip To The Moon captures everything magic about French filmmaker George Méliès, who saw endless possibility in the then-new medium. Some of that possibility came from camera tricks, and some from old-fashioned theatrical magic, and both are on full display in this early science fiction film about an "Astronomic Club" who decides to voyage to the moon where they encounter giant mushrooms, aliens, and other strange sights. Méliès' film circulated in black and white but also via some hand-painted prints, which were thought lost for years until one was discovered in 1993 then meticulously restored. It's a joy to see the film in this original form, and the new Blu-ray throws in an informative documentary about Méliès' work.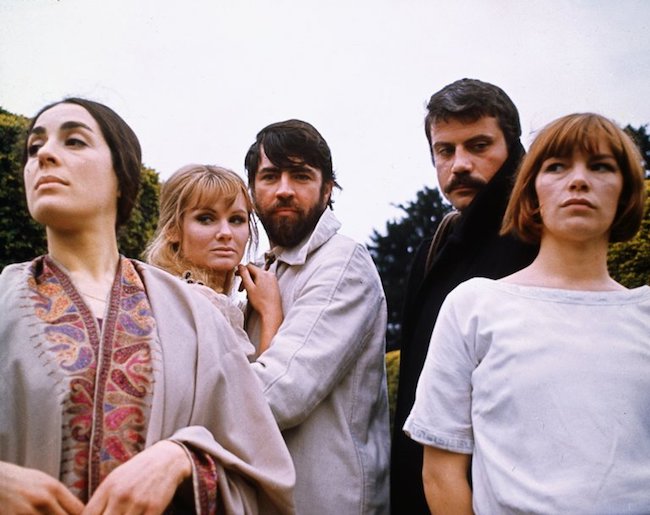 Women In Love (Criterion)
English director Ken Russell broke through in a big way with this 1969 D.H. Lawrence adaptation — scripted by Larry Kramer — that combined brilliant visuals and a deep understanding of Lawrence's themes with remarkable performances by Alan Bates, Oliver Reed, Glenda Jackson, and Jennie Linden as young people trying to make sense of a rapidly changing England in the early 20th century. It was also the right film for its time, finding in some of Lawrence's frank sexuality and his characters' longing for a different way of living a precursor to the restlessness and upheaval of the 1960s. Russell's career went to some wild places in the years that followed, and some of that wildness can be found here, but the film remains grounded by the yearning and sadness of its source material. Like Russell, the film doesn't get talked about as much as it used to, so the spotlight of a new Criterion edition is all the more welcome.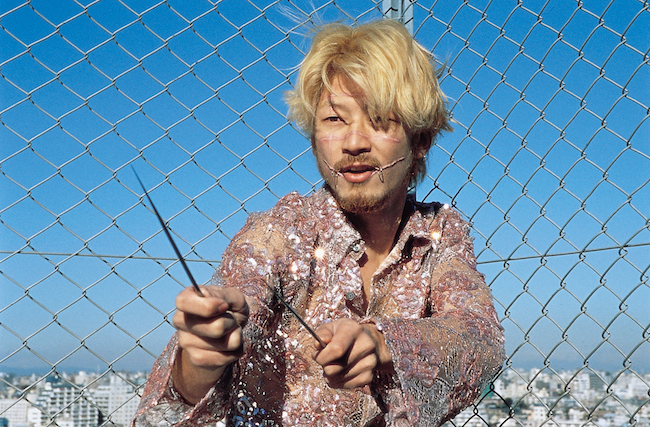 Ichi The Killer (Well Go)
Even in a career with its share of extreme movies, Takashi Miike's Ichi The Killer has stood out as an endurance test sense 2001. The brutal Yakuza film's first screening at Toronto included barf bags. That's either an invitation or a warning to prospective viewers. Look in your heart to determine which you are.
Lady Bird (Lionsgate)
The Shape of Water (20th Century Fox)
I, Tonya (Universal)
Call Me By Your Name (Sony)
Disaster Artist (Lionsgate)
Faces Places (Cohen)
The Breadwinner (Shout! Favtory)
And, finally, a reminder that some of this year's Oscar-honored and Oscar-nominated films are now making their way to streaming services and Redboxes near you. There's not a bad film in the batch above, but don't sleep on under-the-radar titles like Faces Places or The Breadwinner.