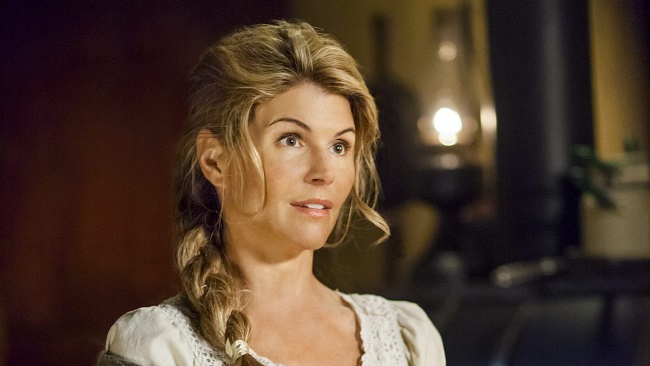 Actress Lori Loughlin may be free on bail following her arrest over her role in the ongoing "Operation Varsity Blues" college admissions scandal, but that doesn't mean her troubles were over. Her daughter, the social media influencer Olivia Jade, lost her Sephora partnership, and now it seems that Loughlin's own contracts are being reassessed. That's because USA Today is reporting that Hallmark Channel's parent company has dropped Loughlin from any and all future projects.
In a statement, Crowd Media commented on Loughlin's involvement in the scandal and their decision to cut ties with her:
We are saddened by the recent news surrounding the college admissions allegations. We are no longer working with Lori Loughlin and have stopped development of all productions that air on the Crown Media Family Network channels involving Lori Loughlin including Garage Sale Mysteries, an independent third party production.
The Garage Sale Mystery film series consists of 15 (yes… 15) television movies that Loughlin has starred in since 2013. The most recent entry in the franchise, Murder in D Minor, premiered last August on the Hallmark Channel. She has also starred in various holiday films for the channel, including Every Christmas Has a Story and When the Heart Calls.
Some are predicting that Hallmark would sever ties with Loughlin because of the controversy.
(Via USA Today)