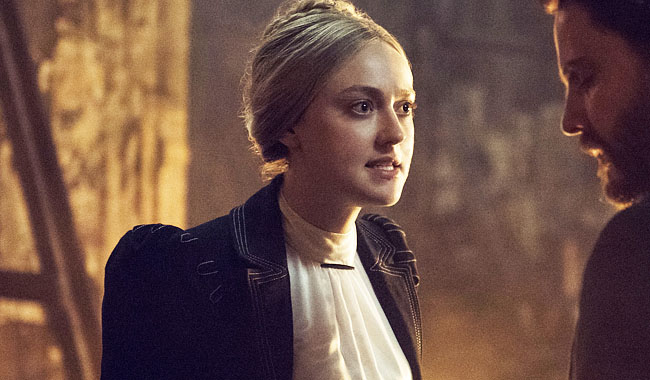 Quentin Tarantino's Hollywood opus set in the midst of the Manson murders has added more famous names to its cast. At this point, it could be considered Tarantino's Infinity War thanks to the large cast and his rumored retirement on the horizon. Tarantino has already brought on Leonardo DiCaprio and Brad Pitt as the main stars of the film, cast Burt Reynolds for a role that could be a final achievement, and officially added Margot Robbie as the doomed starlet Sharon Tate. And none of that includes the Tarantino regulars that are in the film, the rumors of Timothy Olyphant joining the cast, and the many other roles that haven't been filled.
The latest gang of actors includes Damian Lewis, Luke Perry, Emile Hirsch, Clifton Collins Jr, Keith Jefferson and Nicholas Hammond. Dakota Fanning is also joining the cast in a role that is sure to change the way some folks look at her according to Deadline:
As befits a Tarantino pic, the casting intrigues: Lewis will play the iconic actor Steve McQueen; Fanning is set as Squeaky Fromme, the Manson disciple who later tried to assassinate President Gerald Ford; Hammond will play director Sam Wanamaker; and Hirsch is Jay Sebring, the Hollywood hairstylist who was one of four victims in the Tate murders on Cielo Drive.

Perry is set to play Scotty Lancer, Collins is Ernesto The Mexican Vaquero, and Keith Jefferson is Land Pirate Keith. It's the third Tarantino film for Jefferson, who also appeared in The Hateful Eight and Django Unchained.
Not only was Squeaky Fromme one of the true believers of the Manson family that still supported Charles Manson long after he was put in prison, reportedly professing her devotion in 1994. There is also the whole reality that she attempted to assassinate President Gerald Ford in 1975 and received a life sentence. She attempted to escape prison in 1987, halting her release on parole for a year until she was finally released in 2009. I don't expect any of that to be in the movie, but it will be interesting to see if the real Squeaky has anything to say.
(Via Deadline)