Doja Cat's third studio album, Planet Her, continues to make streaming history, but fans are desperate for another body of work as the project approaches its two-year anniversary. Although the recording artist has been having a ball as one of the newest fashion it girl, she hasn't abandoned music just yet.
Taking to Twitter, Doja shared that progress has been made when it comes to her forthcoming album. In a tweet, the musician wrote, "DC4 has a title now," confirming that her upcoming album has been given an official title.
Before fans could guess what the title would be for her fourth album, Doja appeared to have spilled the beans, tweeting out the hashtag, "#hellmouth."
But some fans weren't buying it, replying to her initial post to share their skepticism.
On the other hand, some fans excited about the news began to fish for more information about the album's directions. As they inquired about the project's sound many were shot down as they took a guess at the genre.
One fan tweeted that it would be a rap album, and although Doja Cat didn't confirm the fan's guess, by liking the tweet, that was enough to send fans into a spiral.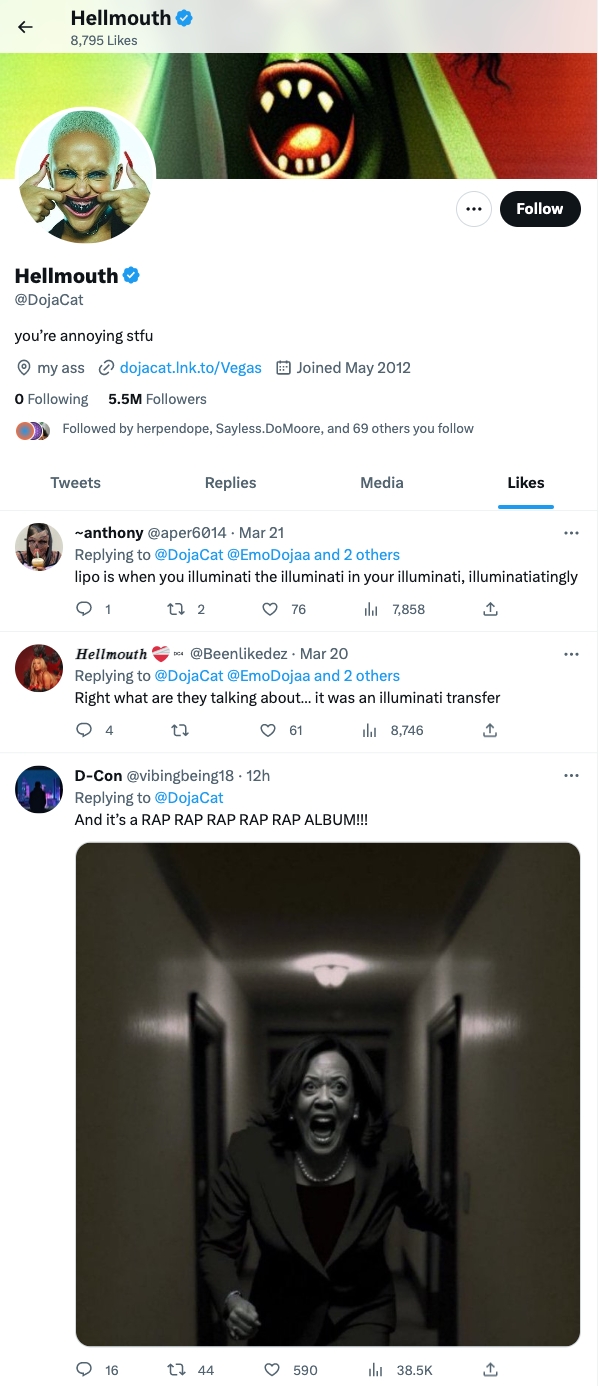 In a conversation with Elle that the record will be "predominantly rap." The last update the musician gave fans was that she was heading in "a more masculine direction," i.e. punk. But it looks like based on her tweets, she's landed back on rap… for now, at least.