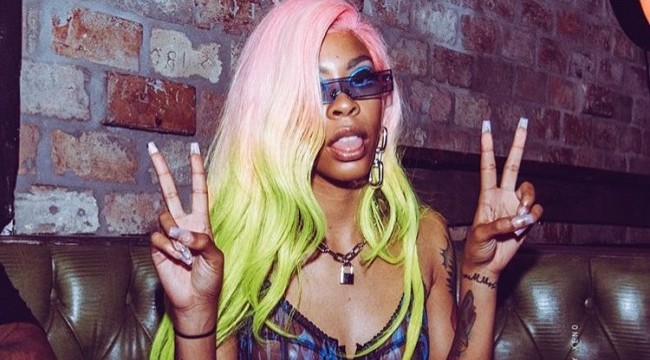 Red Bull Music Fest New York is in full swing and tonight will be a highlight of the month-long celebration of music and culture. Careful On The Pavement, a horror-themed night of hip-hop headlined almost exclusively by women rappers takes place at The Cutting Room in Midtown, New York.
With a lineup featuring a number of the up-and-coming young women currently rising through the ranks of hip-hop including Asian Doll, Bali Baby, Chynna Rogers, and Rico Nasty, the prevailing theme of the evening takes its inspiration from their use of creepy and unsettling, horror film-inspired sounds and imagery in their music and videos. Additionally, each has maintained a powerful online presence through the use of social media, streaming, and innovative promotional tactics that have taken them from the underground to the cusp of a breakout year in rap music.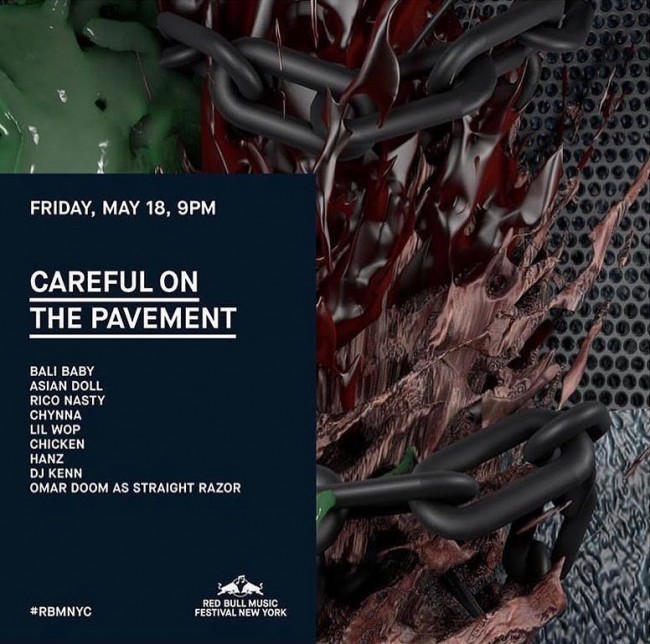 The ladies will be joined by fellow rising stars Lil Wop, HANZ, Chicken, and DJ Kenn, to perform menacing hits like Bali's "Iggady," Asian Doll's "Queen Of Nightmares," and Chynna's "The Conversation."
If you're not in New York, there's still good news: You won't have to miss out on the mayhem, thanks to Red Bull Radio's live stream, which will begin at the start of the show at 9 PM EST. For more information, check out Red Bull Music Festival NYC's website. Have a great weekend, and if you drink, don't drive!
[protected-iframe id="04ac2eca9b238c184096c7b0810dbdac-60970621-76566046″ info="https://www.redbullradio.com/shows/red-bull-radio-live/episodes/careful-pavement/embed" width="550″ height="250″ scrolling="no"]