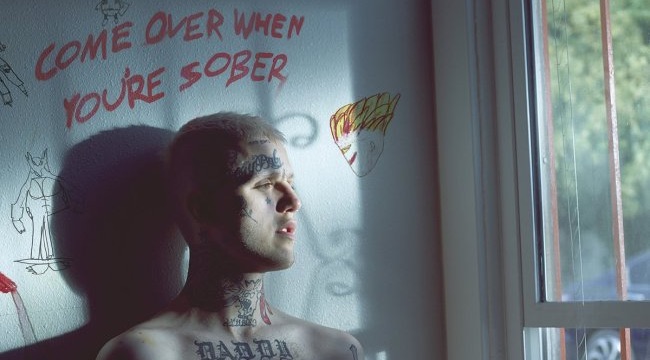 Lil Peep's first posthumous album, Come Over When You're Sober Pt. 2, has opened well above industry projections on the Billboard 200 chart.
The featureless 11-track sequel to last year's Come Over When You're Sober Pt. 1, Peep's studio debut, landed at No. 4 on the latest chart update with 81,000 units. Of those, an impressive 43,000 were actual sales, no doubt boosted by the assortment of pre-order merch packages available to fans via the late genre-bending innovator's official website.
Producer Smokeasac, who — alongside Invisible Men member George Astasio — oversaw the completion of the already-in-progress album following Peep's death last year, celebrated the massive inaugural chart week with a tweet that included an animated depiction of himself and Peep rocking tees emblazoned with 616. He also retweeted a fan who pointed out the album's f*cking awesome projections-smashing performance.
?❤️ pic.twitter.com/i9bR6GBBAh

— smokeasac (@smokeasac) November 19, 2018
For those who've been following Peep's rise from 2015's Lil Peep Part One to his beloved 2016 Hellboy tape to his Pitchfork-given title of "the future of emo" early last year, this chart performance will come as no surprise. As for the rest of this week's top 10, The Beatles' White Album return and Trippie Redd's No. 3 bow are also worth noting — country singer Kane Brown notched the No. 1 spot this week with Experiment.
Next for the Peep legacy is a family-sanctioned documentary executive produced by brilliant Tree Of Life director Terrence Malick and the eventual unveiling of more previously unreleased new music, though another entry in the Come Over When You're Sober saga has been repeatedly confirmed as definitely not happening.