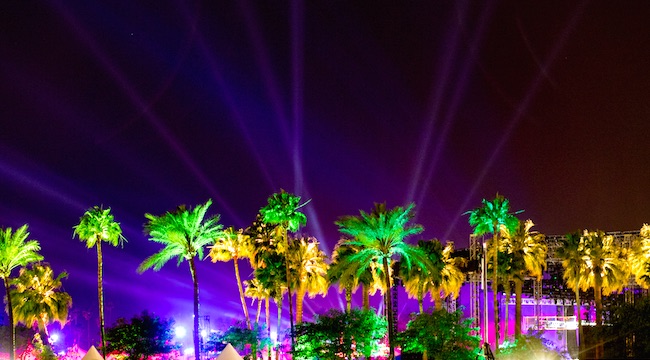 Coachella is upon us! From the internet-breaking return of Kendrick Lamar, and what will be his first live set since DAMN. dropped, to the late-in-the-game substitution of Lady Gaga for a very pregnant Beyonce, and a set from Kiwi superstar Lorde, this weekend is guaranteed to be jam-packed with music that you want to hear, see and experience. But you're not there, right? Yeah, neither am I. Fear not, the internet and streaming and all sorts of things working together thanks to the digital "always on" nature of millennials have all but done away with the FOMO of the past.
Yup, you can livestream Coachella from the comfort of your own couch/bed, in your stringy sweats instead of a cutoffs and flower crown get-up, and you can drink icy cold water that's free out of your sink. If you made it this far and you are physically on the ground at the festival, please remember to stay hydrated and check out our list of other festival essentials.
But, if you're sipping some rosé at home and looking to see what happens at the hot, dusty music event of the summer, you can watch it all go down starting at 3:30 PM PST/6:30 PM EST on the Coachella Youtube page, where there's multiple channels, including a 360 live camera. Settle in for a nice long weekend of #content, I have a feeling this festival is going to be a doozy.