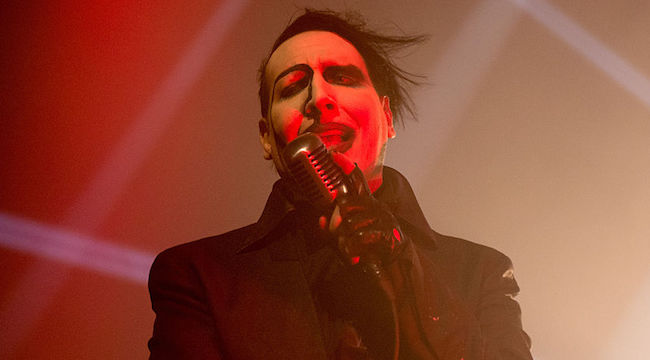 There are a lot of things you can do to get banned from Coachella. These things can involve salacious activities, criminal activity, or something as simple as unapproved videography or leaking lineup details. So, it could be anything that caused Marilyn Manson to allegedly be banned from the festival. It is surprising that the shock-rock legend has never appeared at the fest, even when buddies ranging from Nine Inch Nails to Lil Uzi Vert have, but that will all end this weekend as Marilyn Manson has tweeted that he will be guesting at the event.
Manson is set to take the stage with X Japan, one of the only heavy acts booked for Coachella in 2018. Funny enough, Manson and X Japan are performing at the exact same time as Beyonce, which means the tent will be virtually empty for the set. Maybe this is Coachella's revenge for whatever Manson did to get banned, or maybe performing at the same time as Beyonce is actually worse than getting banned.
Whatever the case, Manson will surely use his opportunity on stage to voice his opinions on Bey and the rest of the particularly mainstream festival. As for why Manson was banned in the first place, we'll just have to hope he opens up about it in the future.