50 Cent's transition from rap superstar to a very successful executive producer of some of today's most popular television shows is one that's unmatched by many. His venture into the film industry began back in 2003 when he launched the film company G-Unit Films. In 2008, he launched Cheetah Vision which produces low-budget action thrillers for film markets across the world. G-Unit Films folded momentarily, but in 2010, 50 Cent revived it G-Unit Films and Television Inc. Under it, 50 Cent has teamed with STARZ and other TV companies to release great television shows that have grown to be favorites in households all over America.
Since the 2010 re-launch of G-Unit Films and Television Inc., keeping up with the various shows that 50 Cent has produced can be quite a task, especially if you're new to it all. The following list will include all the shows that he's executive produced starting with his trademark series Power, which as many of us now know, has expanded into its own universe. There are also other shows on this list that didn't have the long life that Power did, and we'll give some insights into some future releases that 50 Cent & Co. have on the way. This list will also be updated as new information comes out. So without further ado, here is what has existed, currently does, or will exist in 50 Cent's cinematic universe.
Dream School
Year: 2013 — 2014
Starring: 50 Cent,
Genre: Reality TV
Rating: TV-14
Runtime: 2 seasons, 10 episodes
Created By: Jamie Oliver
The first TV show that 50 Cent helped to produce under the G-Unit Films and Television Inc. umbrella was a remake of the 2011 British documentary. 50 Cent watched chef Jamie Oliver's Jamie's Dream School, a seven-part series that took a group of struggling teenagers into his "dream school" where lessons would be taught by celebrities that were specialists in certain subjects. 50 Cent saw this documentary and knew he wanted to help bring the American version of the series to life, and that he did. "It's an opportunity to utilize your celebrity and influence in a positive way," he said in a 2013 interview with The Grio. "Jamie Oliver's people reached out to me, and the show was previously a success. I knew it would be a success here also. " Dream School launched in 2013 and went on to have two seasons and a total of ten episodes that featured civil rights activist Jesse Jackson, rapper Chuck D, rapper, producer, and DJ Swizz Beatz, chef David Cheng, astronaut Mae Jemison, and more as celebrity teachers.
Where To Watch: Amazon Prime Video
Power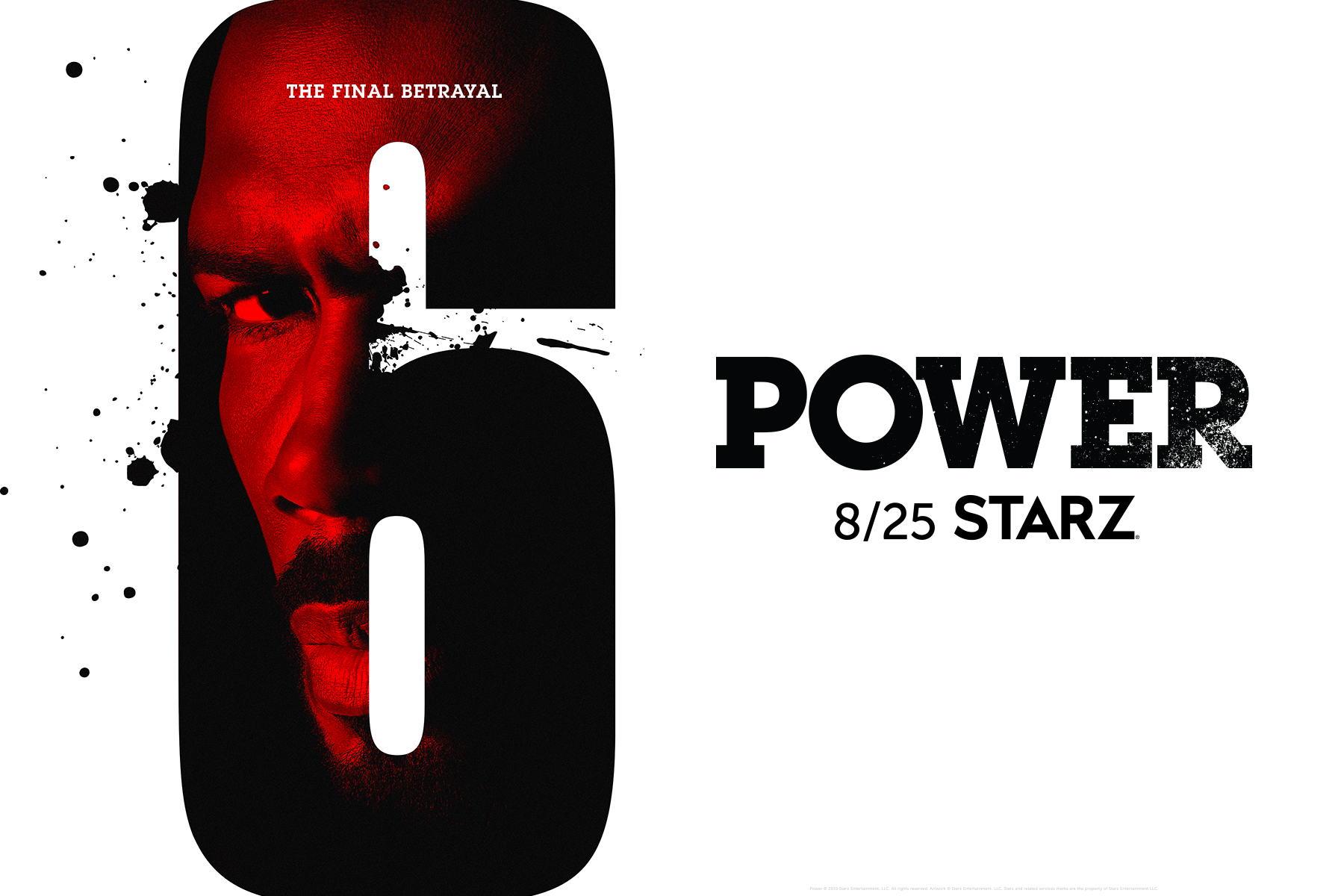 Year: 2014 — 2020
Starring: Omari Hardwick, Joseph Sikora, Lela Loren, Naturi Naughton, Curtis Jackson, Michael Rainey Jr., Shane Johnson, Jerry Ferrara, Larenz Tate, Rotimi Akinosho, Gianni Paolo
Genre: Crime, Drama
Rating: TV-MA
Runtime: 6 seasons, 73 episodes
Created By: Courtney A. Kemp
Power is a crime drama television series that 50 Cent created and produced with Courtney A. Kemp. The show launched its first season in the summer of 2014 and went on to have six successful seasons before coming to an end in the winter of 2020. Power followed the story of James St. Patrick, played by Omari Hardwick, who was a smart and quick-on-his-feet drug dealer who went by the street name "Ghost." The series follows his desire to exit the drug game and maintain and law-abiding life as a businessman who is the owner of a nightclub, Truth. Throughout the show's six seasons, we watch St. Patrick's attempts to balance his street life and business life with the hope of exiting out of the former. However, the pressures of street and business enemies, a crumbling marriage, grief, and more make that exit harder than expected. In the end, it leads to a tragic conclusion that sparks the beginning of three spin-offs of the original Power series.
Where To Watch: STARZ
50 Central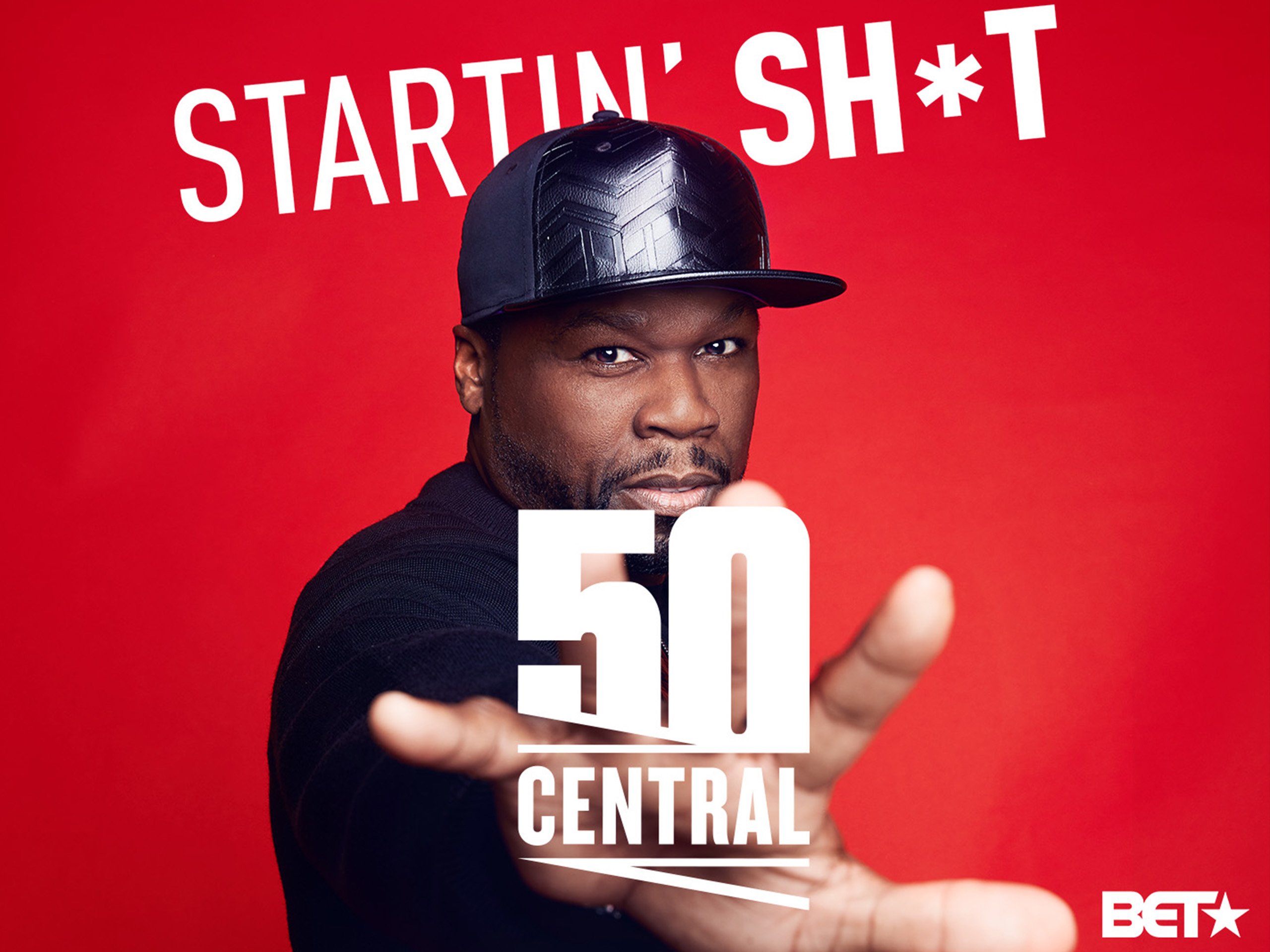 Year: 2017
Starring: 50 Cent
Genre: Comedy
Rating: TV-14
Runtime: 1 season, 12 episodes
Created By: 50 Cent
50 Central was launched in the fall of 2017 on BET. It was a sketch comedy series hosted and presented by 50 Cent that went on to have just one season and 12 total episodes. 50 Central was a sketch comedy series that featured a cast of up-and-coming comedians at the time. Over the show's 12 episodes, J.B. Smoove, Michael Blackson, Tiffany Haddiish, Alonzo B. Slater, Vivica Fox, and more appeared.
Where To Watch: Amazon Prime Video
The Oath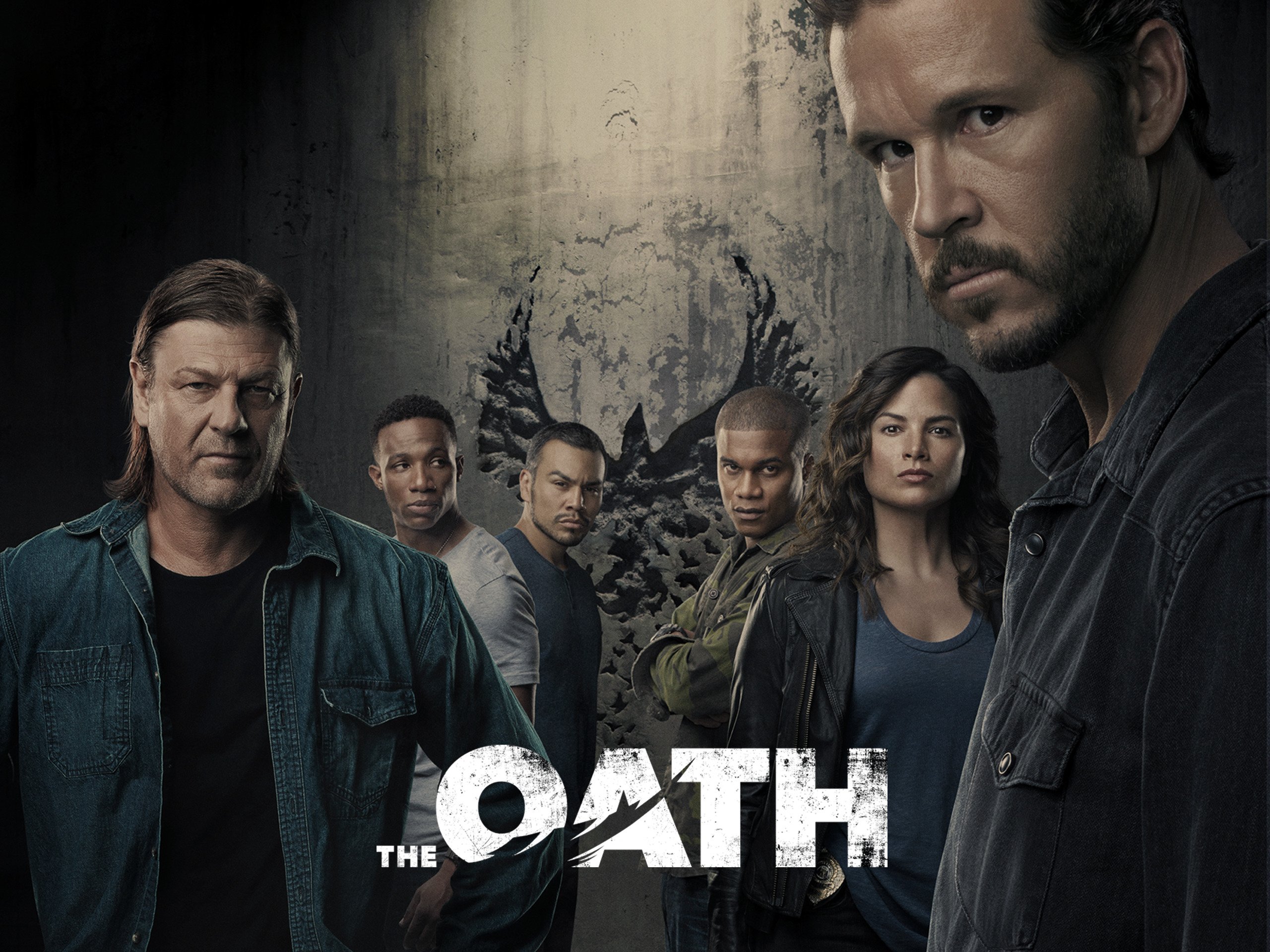 Year: 2017 — 2019
Starring: Ryan Kwanten, Katrina Law, Cory Hardict, J.J. Soria, Arien Escarpenta, Sean Bean, and Christina Millian
Genre: Crime, Drama
Rating: TV-MA
Runtime: 2 seasons, 18 episodes
Created By: Joe Haplin
In the spring of 2017, Crackle announced that The Oath had been green-lighted for production on an inaugural season that would consist of 10 episodes. The show was created and written by Joe Haplin who also served as the series' showrunner alongside 50 Cent who would executive produce the series. As explained in an official synopsis, The Oath explores "a world of gangs made up of those sworn to protect and defend and sheds light on corrupt and secret societies that are nearly impossible to join." It's a crime drama series that's on-brand to most shows that 50 Cent has helped produce under G-Unit Films and Television Inc.
Where To Watch: Crackle
For Life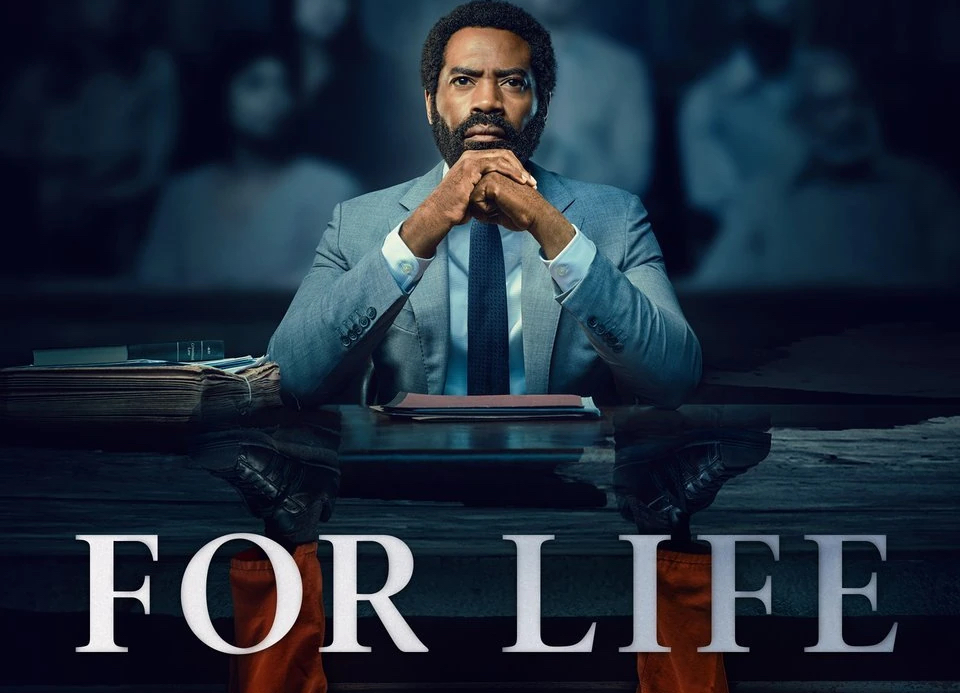 Year: 2020 — 2021
Starring: Nicholas Pinnock, Indira Varma, Joy Bryant, Mary Stuart Masterson, Dorian Crossmond Missick, Tyla Harris, Brandon J. Dirden
Genre: Drama
Rating: TV-14
Runtime: 2 seasons, 23 episodes
Created By: Hank Steinberg
For Life is probably one of the more underrated entries in 50 Cent's cinematic universe. Released in 2020, the ABC drama series went on for two seasons and 23 episodes with Hank Steinberg as the creator. For Life was inspired by the true story of Isaac Wright Jr. who was wrongfully imprisoned for a crime he did not commit. Wright Jr. is portrayed by Nicholas Pinnock who plays a man named Aaron Wallace. Just like Wright Jr., Wallace became an attorney during his time in prison and helped to overturn the wrongful convictions of several inmates before doing the same for himself. After his release from prison, Wallace would continue to help inmates have their convictions overturned. "I look at producing like finding the most significant stories, and then you come to a point where the facts are better than fiction," 50 Cent said in a 2020 interview with Billboard. "For this, it wasn't just the saying 'one in a million.' He really is just the only one."
Where To Watch: Hulu
Power Book II: Ghost
Year: 2020 —
Starring: Michael Rainey Jr., Gianni Paolo, Shane Johnson, Lovell Adams-Gray, Woody McClain, Method Man, Mary J. Blige, Berto Colo, Alix Lapri, Larenz Tate
Genre: Drama, Crime
Rating: TV-MA
Runtime: 3 seasons, 30 episodes
Created By: Courtney A. Kemp
After the original Power series concluded in 2020, 50 Cent, the Power team, and STARZ announced four spin-offs of the original series. While one of them was eventually canceled, the remaining three have successfully continued the Power story and universe. Power Book II: Ghost was the first spin-off released and this series is based on the life of James "Ghost" St. Patrick's son, Tariq, and the events that followed after the death of Ghost (sorry for the spoiler). In Power Book II: Ghost, Tariq is trying to navigate his new life as a college student while also trying to create a new legacy for himself and grow up to be much different than his father. Unfortunately, pressures to support his family in unimaginable ways result in Tariq being more similar to his father than he would've liked. Nonetheless, he tells himself that his decisions and actions are done to bring him one step closer to a life out of the streets.
Where To Watch: STARZ
Power Book III: Raising Kanan
Year: 2021 —
Starring: Mekai Curtis, Patina Miller, Omar Epps, London Brown, Malcolm Mays, Joey Bada$$, Hailey Kilgore, Toby Sandeman, Antonio Ortiz
Genre: Drama, Crime
Rating: TV-MA
Runtime: 2 seasons, 20 episodes
Created By: Sascha Penn
Power Book III: Raising Kanan is the second spin-off in the Power series. Unlike the other two, this one goes back in time to tell the story of Kanan, the mentor-turned-rival of James "Ghost" St. Patrick. Kanan introduced Ghost into the drug game, but as it was revealed in the original Power series, Ghost's relationship with Kanan soured when he and his wife Tasha set him up to be put in prison on a ten-year sentence. Power Book III: Raising Kanan hasn't re-enacted the first interaction between Ghost and Kanan, but in the series' first two seasons, we see how Kanan (played by Mekai Curtis) was introduced into the drug game. We see that Kanan's experience in the streets is rooted in a family organization that was in place before him, as we see in Power Book II: Ghost. Though Power Book III: Raising Kanan has been billed as a fictional story, 50 Cent has said that he drew on his childhood experiences in Queens to shape some of the show's stories.
Where To Watch: STARZ
BMF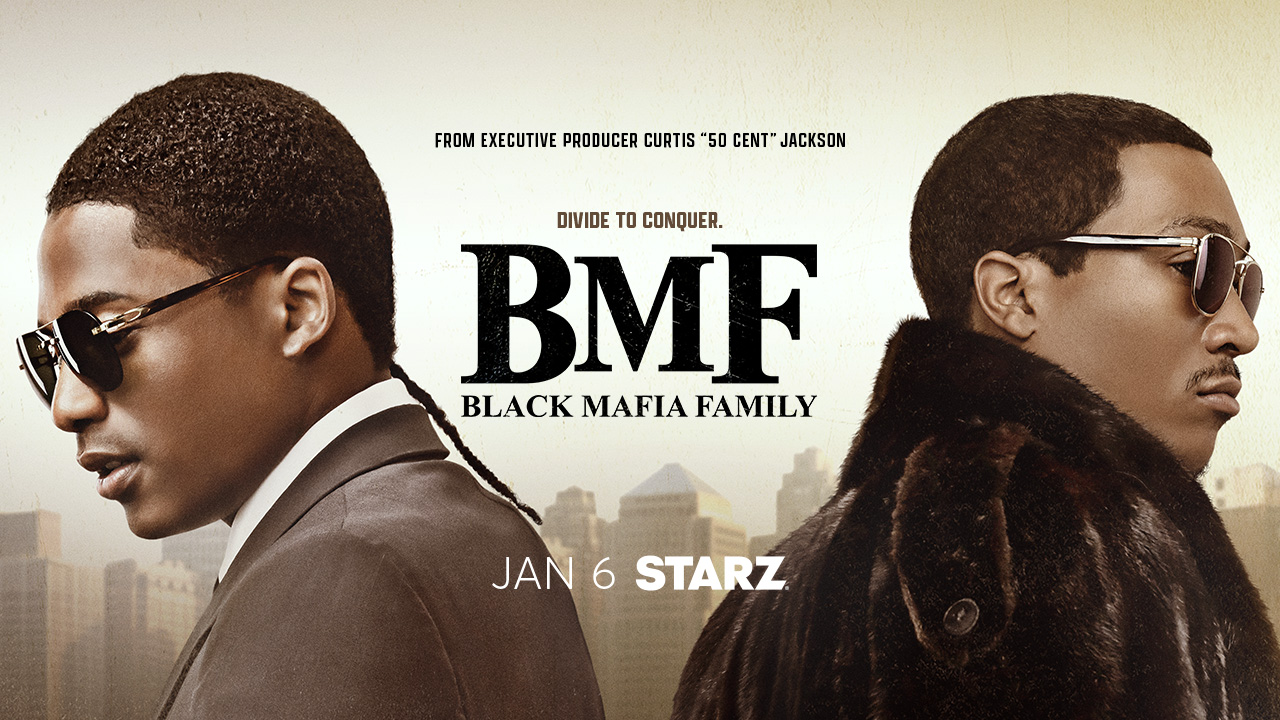 Year: 2021 —
Starring: Demetrius Flenory Jr., Da'Vinchi, Michole Briana White, Russell Hornsby, Eric Kofi-Abrefa, Myles Truitt, La La Anthony
Genre: Drama, Crime
Rating: TV-MA
Runtime: 2 seasons, 18 episodes
Created By: Randy Huggins
Though BMF is not a part of the Power Universe, it does make use of the same qualities that make a 50 Cent-produced crime drama so enjoyable. The show is loosely based on the Black Mafia Family, the Detroit drug organization that was founded in 1985 and grew to be a nationally successful empire by the 2000s. Founded and led by Demetrius "Meech" Flenory and Terry "Southwest T" Flenory, BMF was a well-oiled drug empire that had hubs in Atlanta and Los Angeles before they were taken down in 2005 with the Flenory brothers' arrest. Demetrius "Meech" Flenory Jr. plays his father while Da'Vinchi takes on the role of Southwest T. In addition to showing the brothers' start in the drug game, BMF also shows how values like family, loyalty, and played into the BMF's rise and how other factors came in to foreshadow their eventual fall.
Where To Watch: STARZ
Power Book IV: Force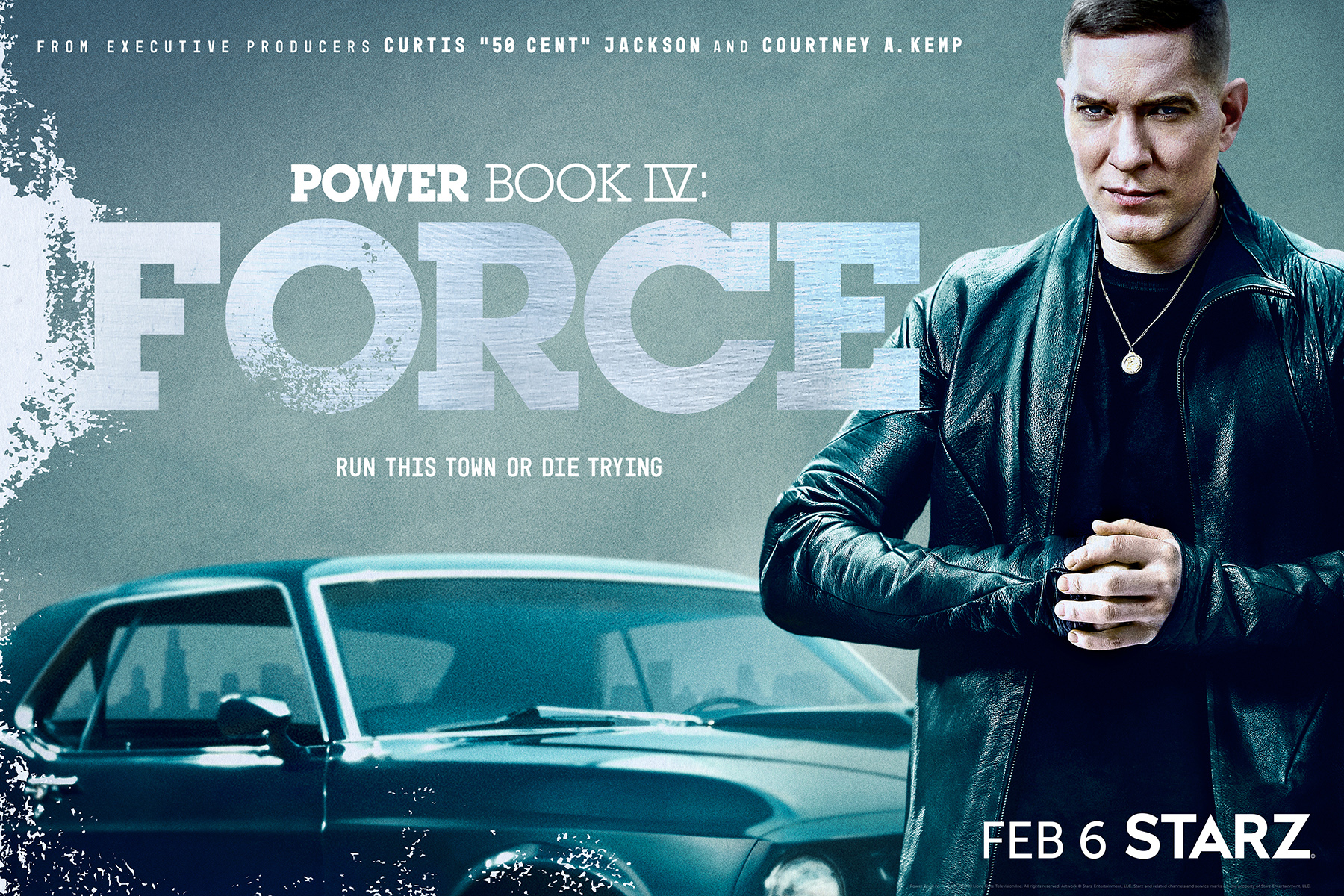 Year: 2022 —
Starring: Joseph Sikora, Isaac Keys, Lili Simmons, Shane Harper, Kris D. Lofton, Anthony Flemming, Lucien Cambric, Tommy Flanagan
Genre: Drama, Crime
Rating: TV-MA
Runtime: 1 season, 10 episodes
Created By: Robert Munic
Power Book IV: Force is the most recently released spin-off of the original Power. This series is focused on the life of Tommy Egan (played by Joseph Sikora) after the death of James "Ghost" St. Patrick. Egan originally planned to drive from New York to California to start his new life, but a stop in Chicago brought him new opportunities and new information about his past. In the show's inaugural season, Egan discovers the truth about his family, meets family members he was unaware of, finds love, and gets his hands dirty in the city's drug game while ruffling some feathers. Everything about Tommy Egan in Power Book IV: Force is on-par with the quick-tempered individual we were introduced to and got to know in Power. Only this time, Tommy is in charge of everything which leads to both good and bad results.
Where To Watch: STARZ
Hip Hop Homicides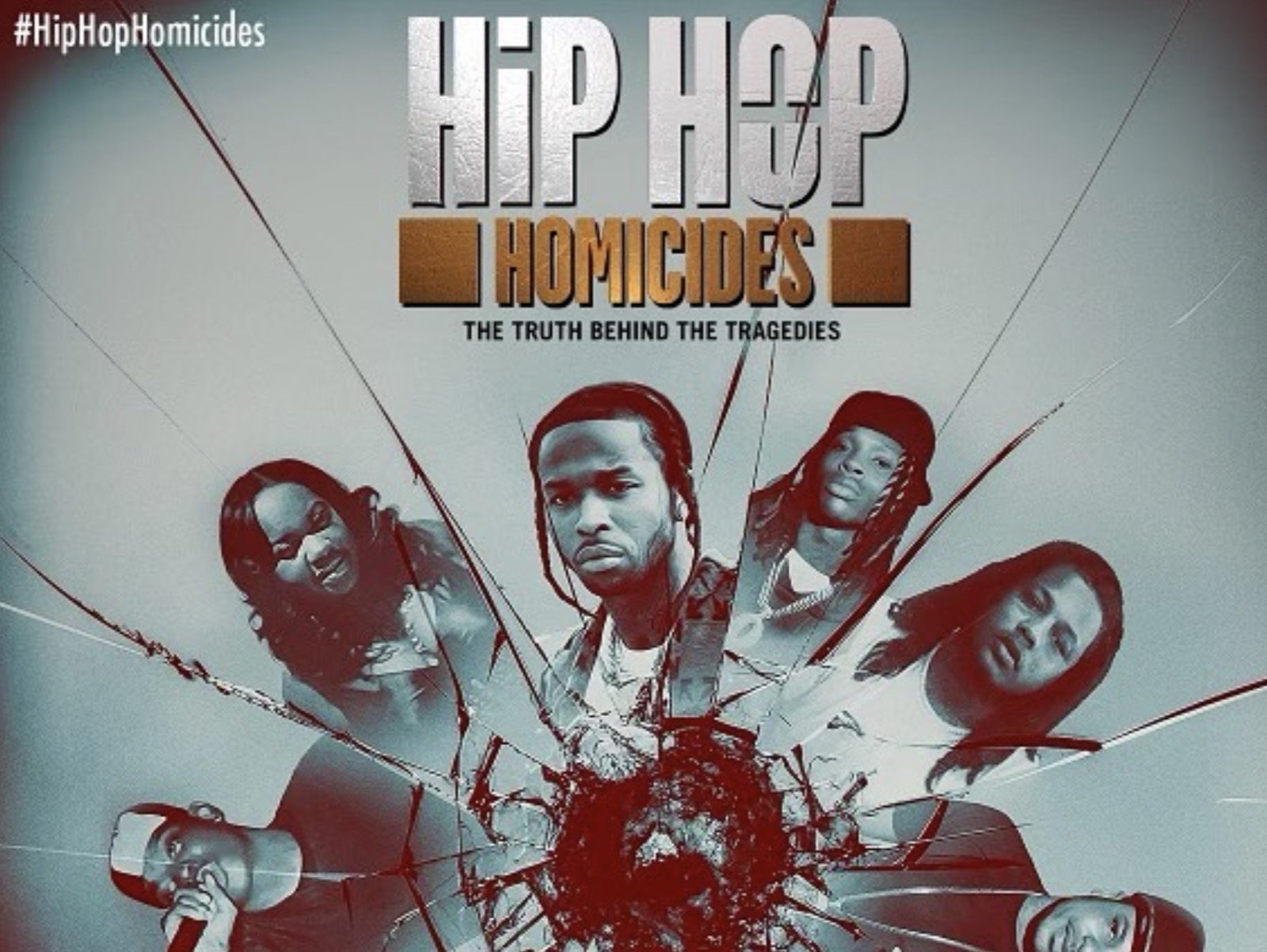 Year: 2022 —
Starring: Van Lanthan Jr.
Genre: Documentary
Rating: TV-MA
Runtime: 1 season, 11 episodes
Created By: 50 Cent & Mona Scott-Young
Last fall, 50 Cent teamed up with Van Lathan for a new series that was tied to his musical roots, in an unfortunate way. Hip-Hop Homicides debuted in November 2022 as an unscripted weTV series that looked into the unsolved murders of hip-hop rappers from recent history. In the season's first 8 episodes, the deaths of Pop Smoke, Chinx, XXXTentacion, King Von, and more were all examined with commentary from Lathan and others that aims to uncover how these murders occurred and hopefully provide new details that could solve their cases. The series' first season concluded at the beginning of 2023, and while there's no word yet on a second season, the hope is that the show returns to accurately cover more of the recent deaths that occurred in hip-hop.
Where To Watch: WE tv
Vice City
Year: TBA
Starring: TBA
Genre: TBA
Rating: TBA
Runtime: TBA
Created By: TBA
For the early parts of 2023, 50 Cent teased a project that many believed was tied to the next release in the GTA series. He later revealed that the project was actually a new series called Vice City, which is also the rumored location of the next GTA installment. Vice City will be released through Paramount+ and be executive produced by Darnell Metayer (Transformers: Rise Of The Beasts) and Josh Peters (Transformers: Rise Of The Beasts) with Chad Stahelski (John Wick franchise) serving as executive producer/director. According to Deadline, Vice City "follows three friends, and former soldiers, who return to their home city of Miami in the mid-80s after being dishonorably discharged from the military for their involvement in the Iran Contra scandal." The article adds, "Disgraced, displaced, and forgotten by the country they served and with no good job prospects, the three friends partner with a mysterious Colombian immigrant, uniting their financial needs and criminal ambitions to form a heist crew."
Lady Danger
Year: TBA
Starring: Nicki Minaj and others to be named at a later date
Genre: TBA
Rating: TBA
Runtime: TBA
Created By: Alex de Campi & Dark Horse Comics
Nicki Minaj and 50 Cent will join forces and it's not for a new song. The two are co-executive producers for Lady Danger, an upcoming animated series from Amazon Freevee that Minaj will star in. The series is based on the two-part comic book series created by Alex de Campi that debuted in 2015 through Dark Horse Comics. Paul Young and Mike Griffin from Make Good Content and Brian Sher will also executive produce while Carlton Jordan and Crystle Roberson are the series' writers. Lady Danger is set in the year 2075 and it follows a government agent who is left for dead by her team, all to be resurrected as Lady Danger, played by Minaj. She's an afro futuristic agent of B.O.O.T.I (Bureau of Organized Terrorism Intervention) who hides her identity while taking on villains that are destroying Earth.
FOX Deal
In February 2023, 50 Cent signed a non-exclusive, broadcast direct deal with FOX. With the deal, 50 Cent and G-Unit Films and Television Inc. will develop both live-action and animated scripted series for the network. The deal is non-exclusive which allows him to produce other shows wherever he wants, like the aforementioned Vice City series. FOX will own any series greenlit through this deal and its in-house Fox Entertainment Studios will produce the releases alongside G-Unit Films and Television Inc.
"I am excited to formalize a partnership with Michael Thorn and Fox that will allow G-Unit Film & Television to focus on putting multiple series on Fox, a perfect broadcast destination for G-Unit Film & Television content while our premium, streaming, scripted, and non-scripted slates continue to grow in all directions," 50 Cent said about the new deal.
This list will be updated with news about 50 Cent's current and future productions.