It's not fair. Rob McElhenney is the star, writer, and creator of It's Always Sunny In Philadelphia, one of the funniest and long-running comedies in television history. He's also lived an extraordinary life, he's by all accounts a good human being, and he looks like, well, you saw the picture above. Meanwhile, the rest of us have more in common with Danny DeVito dressed as an M&M.
During last night's It's Always Sunny season 13 premiere, McElhenney debuted his new chiseled physique, which is extra impressive considering he used to look like this. (The actor was "jolly as f*ck" when he got paid to eat five 1,000 meals every day. Again, not fair.) How did he go from Fat Mac to Swole Mac?
"Look, it's not that hard," McElhenney wrote in an Instagram post. "All you need to do is lift weights six days a week, stop drinking alcohol, don't eat anything after 7 p.m., don't eat any carbs or sugar at all, in fact just don't eat anything you like, get the personal trainer from Magic Mike, sleep nine hours a night, run three miles a day, and have a studio pay for the whole thing over a six to seven month span. I don't know why everyone's not doing this. It's a super realistic lifestyle and an appropriate body image to compare oneself to. #hollywood."
Don't forget the not drinking beer.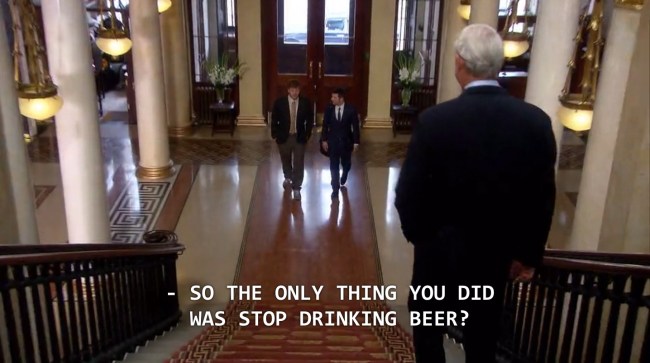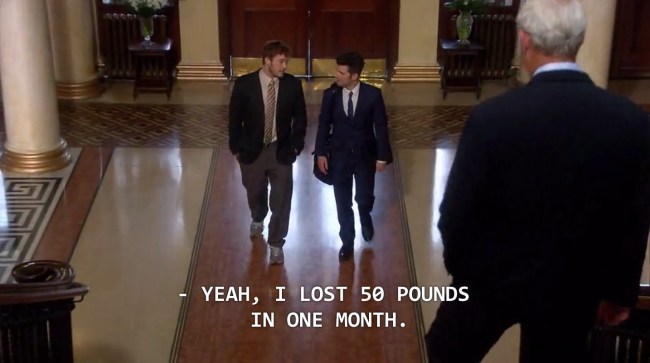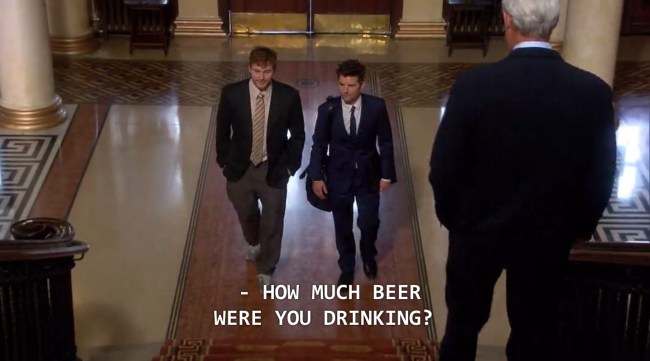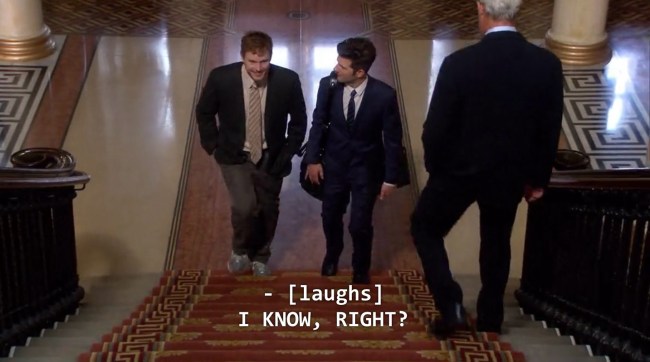 Fat Mac and Fat Pratt are dead. Long live Jacked Pratt and Jacked Mac.