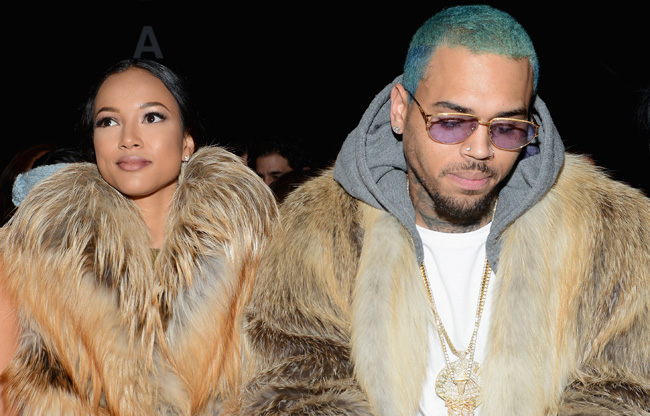 If you haven't heard the wonderful, blessed news by now, Chris Brown is the father of a 9-month-old baby girl with a 31-year-old model named Nia, who he's apparently known for some time. According to TMZ, Chris Brown is pleased to have fathered another human being and is reportedly on good terms with the mother. Given his even temperament, I'm sure that will definitely not change in any way, ever. Maybe he'll even settle down!
Well, if on-again, off-again girlfriend (I think currently on-again because the above image of them wearing matching fur coats was taken at Fashion Week just two weeks ago) Karrueche Tran has anything to say about it, Nia can HAVE THAT MAN. Tran hilariously tweeted the following this morning after hearing the news of the change in Chris Brown's parental status:
https://twitter.com/karrueche/status/573142383048593408
Fifty bucks says they're back together by the week's end, and the two women embroil in a public feud. It doesn't take a crystal ball.
(Via TMZ)