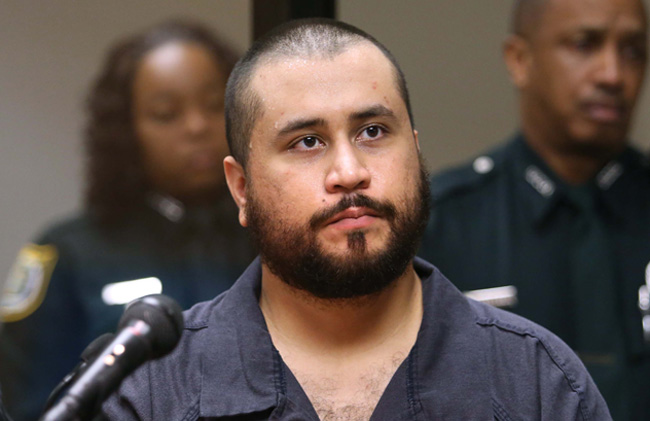 George Zimmerman can't seem to stay out of trouble. At approximately 12:45 this afternoon in Lake Mary, Fla., he was involved in yet another road rage incident, this time ending in gunfire. Although initial reports said that Zimmerman may have been shot in the face, it appears as though the bullet missed his head and he was just injured by spraying glass.
It's also unknown at this time whether or not the other driver was the aggressor in the incident, or if the driver allegedly was possibly shooting out of defense. Orlando's NBC 2 News has all of the details we know as of now:
"He walked normally into the ambulance, so he wasn't being helped or nothing," said witness Ricardo Berrare. "They actually backed up the ambulance next to his driver side so he could walk into the door."

"The officer was talking to him through the back window because the other one had a hole in it. It was all shattered," Berrare said. Lake Mary Police Chief Steve Bracknell said the shooting may have been related to an "ongoing dispute" involving Zimmerman and another person.

Kenneth Cornell told WESH 2's Gail Paschall-Brown that he called 911 after the alleged shooter approached him and said, "I shot George Zimmerman." Cornell said the alleged shooter then got on the phone with dispatch and explained what happened.
We'll update the story as it unfolds.