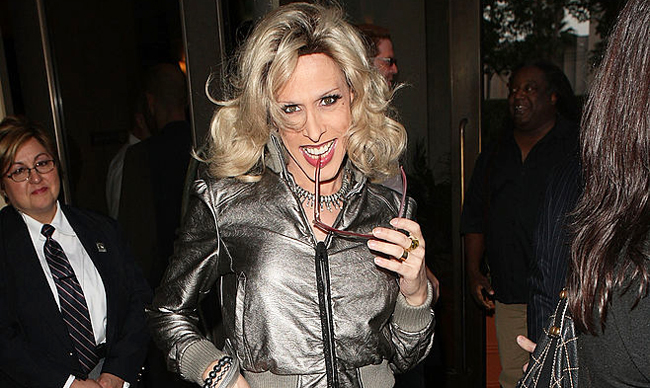 In all too many cases when a notable public figure dies, there are always creeps and scumbags who come out of the woodwork to turn a quick profit on the deceased. And unfortunately, this was the case with actress and transgender advocate Alexis Arquette, who sadly passed away from AIDS-related complications on Sunday at age 47. Less than 24 hours after his passing (Arquette was reportedly living as a man in his final months), an anonymous former lover began shopping around a sex tape which was said to have been recorded about two years prior to his death.
By late Monday, the tape already had a winning bid. Porn company xHamster is said to have paid $25,000 for the tape, which they immediately destroyed all copies of. xHamster spokesman Alex Hawkins later told The Daily Mail that the porn company had acted in order to prevent the man from "smearing her memory."
'Ms. Arquette was an icon and activist in the trans community and we could not see someone smear her memory the way the selling party was trying to do,' he said. 'We acquired the tape and subsequently destroyed all copies of it.

'We hope people will remember Ms. Arquette for the activist that she was and that her memory will continue to live on.'
Although it seems crazy that a porn company would spend five figures on a tape they planned to destroy, this is actually not that surprising. xHamster has advocated for trans rights in the past by banning users in North Carolina in protest of North Carolina's anti-LGBT law. You don't expect the most humanity-validating story of the day to come from a porn website, but hey, welcome to 2016.
(Via Daily Mail)