Full-season projections are often perilous in the NBA world and that was doubly true for the Western Conference this season. As usual, there were (very) strong teams at the top with the Golden State Warriors and Houston Rockets (before their recent struggles) and, beyond that, the "problem" with the West was that too many playoff-level teams were in the mix. Of course, that isn't actually a problem but, in making predictions, high-level teams had to be omitted from the top eight and the Portland Trail Blazers were a common choice to be among the odd teams out.
After approximately 15 percent of the season, those predicting the downfall of Terry Stotts' team can't be feeling terribly optimistic, as the Blazers are playing quality basketball. As of Nov. 12, the Blazers own a top-five offense and a top-five defense, putting the complete package together on the way to a +9.2 net rating. Portland is riding a four-game winning streak and while that is impressive in any context, the Blazers own a slew of quality wins in the early going, including victories over Boston, Milwaukee, New Orleans, Houston and Indiana.
As usual, the Blazers are led by the stellar backcourt duo of Damian Lillard and C.J. McCollum. Lillard has been fantastic and, while McCollum hasn't been lights-out by his high standards, Portland has been buoyed by strong depth. Coming into the campaign, the Blazers weren't exactly recognized for a deep bench but players like Evan Turner, Nik Stauskas and 2017 lottery pick Zach Collins have exceeded expectations and the end result is a strong overall showing by a team that seems bound for the postseason yet again.
It has to be noted that, despite this fantastic 13-game sample, nothing is assured for the Blazers, and that is the nature of the do-or-die West. Still, it would be tough to ask for a better start on behalf of Portland and, with that in mind, let's find out where the squad sits in our latest Dime power rankings.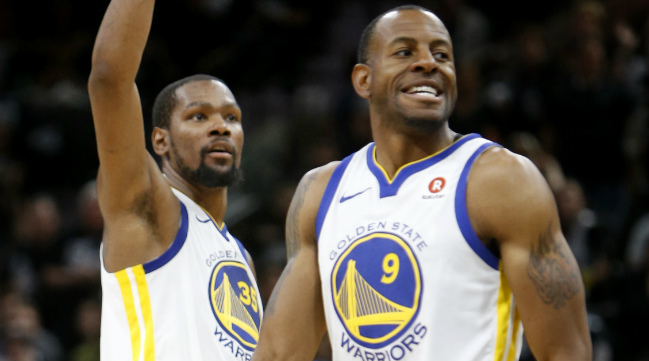 1. Golden State Warriors (11-3, Last week — 1st)
If there was ever a week to drop the Warriors from the top spot, this is probably it. Golden State has lost two of three, including a home game to Milwaukee, and that might be enough to say that Kevin Durant and company are "struggling" by their lofty standards — a little drama between KD and Draymond at the end of their last loss also adds some spice. The issue is that there isn't an obvious candidate to take the top spot and, when all things are equal, we'll default to the champs.
2. Milwaukee Bucks (10-3, Last week — 3rd)

The Bucks just finished a road trip with a 2-2 record and that may not seem impressive. Two of the wins came over the Nuggets and Warriors, though, and the absence of a bad loss helps Milwaukee jump to the No. 2 spot. This team doesn't have a single bad loss on the ledger and that should matter.
3. Toronto Raptors (12-2, Last week — 2nd)

Toronto still boasts the NBA's best record but the most recent data point forces us to drop the Raptors, even if slightly. Losing at 16 points (at home) to the Pelicans isn't a crime against humanity, but it wasn't great either.
4. Portland Trail Blazers (10-3, Last week — 5th)
The NBA's longest winning streak belongs to the Blazers and Portland is getting done on both sides of the floor.
5. Los Angeles Clippers (8-5, Last week — 7th)

The Clippers just beat the Bucks and Warriors in back-to-back games. The two victories came by a total of seven points at home but that mini-stretch is enough to justify a jump from Los Angeles in this space.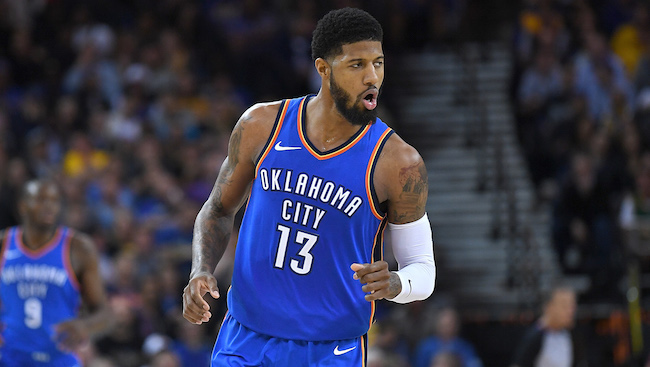 6. Oklahoma City Thunder (8-5, Last week — 6th)

OKC owns the best mark in the NBA over the past nine games, compiling eight victories, and that is impressive. It isn't always pretty but the Thunder are defending at an elite level and it's always nice to start a game with that baseline expectation.
7. Philadelphia 76ers (9-6, Last week — 16th)
There is some projection in this ranking, as the addition of Jimmy Butler should prove immediate dividends. This isn't a perfect roster by any means, though, and the whole league will be watching how things develop. We know that the Sixers are good, but how good?
8. Utah Jazz (7-6, Last week — 14th)

Here come the Jazz. In a crazy twist, Utah has been better offensively than defensively this season but, over the course of an active three-game winning streak, the defense has come alive and it doesn't seem fun to play against this squad right now. That's quite a compliment.
9. New Orleans Pelicans (7-6, Last week — 18th)

It's been a weird season for the Pelicans. New Orleans opened with four straight wins and that was quickly followed by six (!) straight losses. Now, the Pelicans are winning again with three straight on the plus side and a 16-point road win over Toronto carries real weight. Admittedly, though, it is tough to rank this club at the moment.
10. Denver Nuggets (9-4, Last week — 4th)
There is, of course, no shame in losing to the Bucks in any venue and that was Denver's most recent result. Prior to that, however, the Nuggets lost to both the Nets and Grizzlies. That should explain the drop.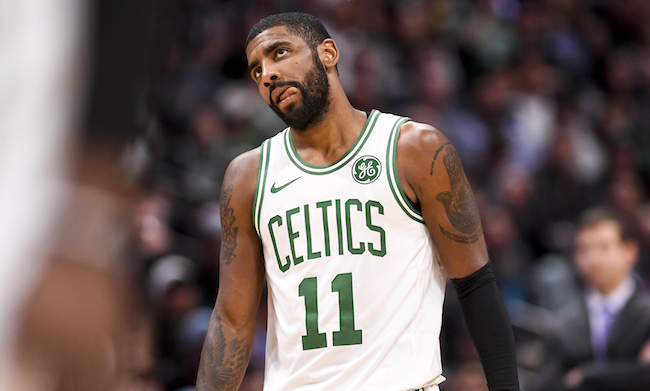 11. Boston Celtics (7-6, Last week — 9th)

After four losses in five games, there were some interesting quotes coming out of Boston. It is clear that the Celtics aren't operating at their highest level right now and will likely change at some point. The big question is when the light comes on.
12. Memphis Grizzlies (7-5, Last week — 15th)

Memphis just navigated a very difficult four-game stretch (Warriors, Nuggets, Sixers, Jazz) with a 2-2 record and that felt important. As usual, everything comes down to health but, at full strength, this feels like a team that could make the playoffs.
13. Los Angeles Lakers (7-6, Last week — 13th)
Beating the Hawks by one point at home isn't exactly a feather in the cap of the Lakers. Los Angeles does have five wins in six games, though, and that matters much more… even with four of those five victories coming against non-playoff teams.
14. Indiana Pacers (8-6, Last week — 8th)

Losing three of four, even against quality competition, will precipitate a fall in these rankings. Honestly, Indiana is probably who we thought they were as a no-doubt playoff team in the East, but just how effective they are remains to be seen.
15. Charlotte Hornets (7-6, Last week — 11th)

Charlotte picked up a win over Detroit (on the road) in a potential battle for early playoff positioning (insert laughter here). The Hornets do have the feel of a playoff team as long as Kemba Walker is on the floor and there is something to be said for that.
16. San Antonio Spurs (7-5, Last week — 10th)
After an impressive start, the Spurs racked up three losses in four games. The most recent defeat, on the road in Sacramento, isn't as bad as you may think but the Spurs may have trouble living in a world where they don't have a top-10 defense.
17. Houston Rockets (5-7, Last week — 12th)

The Carmelo Anthony saga is very weird but, on the positive (?) side for Houston, it has distracted from a sub-par level of overall team play. Perhaps the Rockets are turning the corner after two recent wins over Indiana but this still doesn't feel like a contender at the moment.
18. Sacramento Kings (8-6, Last week — 21st)

It is mid-November and the Kings are over .500. That is rather amazing and, quite honestly, Sacramento is playing extremely well, especially considering expectations. De'Aaron Fox has been a revelation and the Kings have the point differential of roughly a .500 team. It probably won't last to this degree but, at the very least, this is a vastly improved basketball team.
19. Detroit Pistons (6-6, Last week — 23rd)
Detroit stopped the bleeding with wins over the Hawks and Magic and that was necessary. Still, the team is 2-6 in the last eight games and that didn't necessarily feel wrong based on the way the Pistons have played.
20. Minnesota Timberwolves (5-9, Last week — 19th)

In a game marred by the injury to Caris LeVert, the Wolves won their first contest in a post-Jimmy Butler world. It's hard to give too much credit for that and, while it is possible things improve in Minnesota, this team is 25th in net rating right now. We have to see it before we believe it.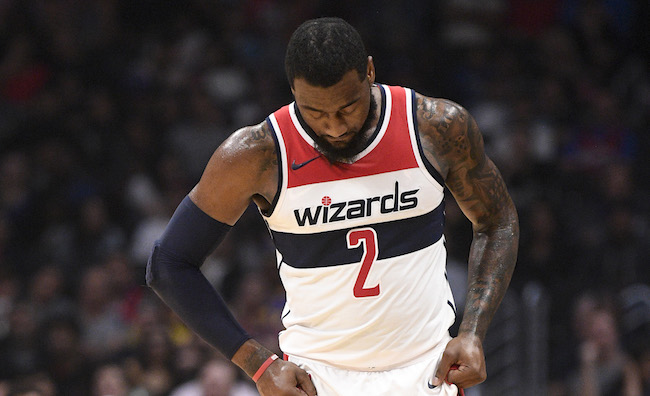 21. Washington Wizards (4-9, Last week — 24th)

The Wizards (still) aren't very good but, over the last five games or so, Washington has transitioned from disastrous to mediocre. Honestly, that's a significant jump and, at the end of the day, this is still a team with some talent.
22. Miami Heat (5-8, Last week — 17th)
Erik Spoelstra's team is in the midst of a three-game losing streak and Miami has lost 6 of 8. To be fair, two of the three losses came against playoff teams but a home loss to Washington was sandwiched in the middle and that's an ugly one.
23. Orlando Magic (6-8, Last week — 22nd)

There isn't much to suggest that Orlando's semi-positive start is real, with bottom-10 metrics in most areas. Still, the Magic were able to bank some victories and they should be commended for that.
24. Dallas Mavericks (5-8, Last week — 29th)

After a dismal stretch, the Mavs appear to be awakening. Luka Doncic is the real thing and, while rumblings of a playoff push before the season were premature, Dallas is competitive on a nightly basis.
25. Brooklyn Nets (6-8, Last week — 20th)
It's been a lot of fun to watch the Nets at times this season but an injury to Caris LeVert puts a damper on things. The NBA world is standing alongside the former Michigan standout but even members of the team felt it difficult to discuss basketball in the awake of what transpired on Monday evening.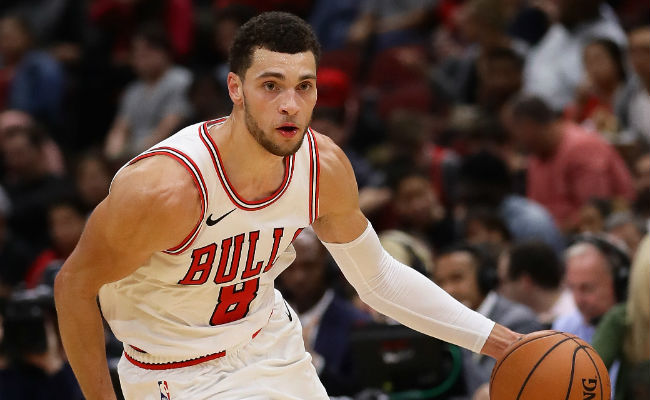 26. Chicago Bulls (4-10, Last week — 27th)

The Bulls aren't very good but they took care of business with a one-point win over Cleveland. That allows Fred Hoiberg's bunch to essentially stay put in our rankings.
27. New York Knicks (4-10, Last week — 28th)

It feels wrong for the Knicks to ascend in this space this week, particularly after a 26-point home drubbing at the hands of the Magic. Sometimes, those are the breaks, but New York isn't exactly lighting the world on fire in a positive manner.
28. Atlanta Hawks (3-10, Last week — 25th)
Kudos to the Hawks for nearly pulling off an upset in Los Angeles on Sunday but it isn't going particularly well for Atlanta. The Hawks have dropped four straight and over the next week Trae Young and company face four playoff teams, with three of those match-ups coming away from State Farm Arena. Look out.
29. Phoenix Suns (2-11, Last week — 26th)

10 losses in 11 games would be enough to fall to the basement in some weeks but Phoenix will have to "settle" for this perch. Since a dominant win in the season opener, the Suns have only one win (at home by two points) and easily the worst net rating in the NBA. Remember when this was supposed to be a team transitioning into win-now mode?
30. Cleveland Cavaliers (1-11, Last week — 30th)

Honestly, the Cavs shouldn't be this bad. It isn't as if Cleveland has a playoff-caliber roster without Kevin Love but, with five straight losses (and counting), things are not going well. This was an easy decision.