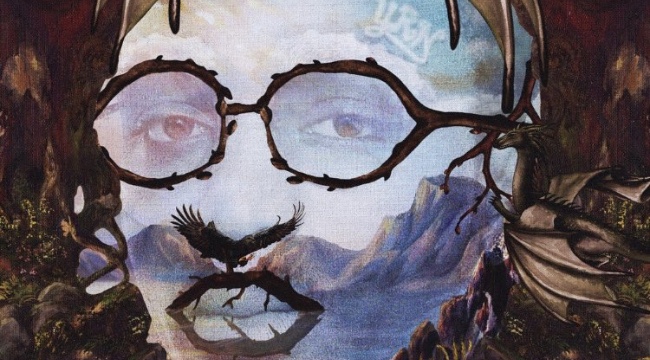 There's something missing on Quavo Huncho. It feels almost too obvious to say it's the other two Migos, but — It's the other two Migos. Earlier this year, the group showed that even their indelible chemistry can barely maintain an interminable-seeming 20-song tracklist with Culture II. Quavo's solo outing only exacerbates the patience-wearing quality of the group effort without the group to break up the monotony with their trademark adlibs and back-and-forth stuttering-rhyme-trading, complementary flows.
That isn't to say Quavo Huncho is a bad album — far from it. Quavo Huncho is a relatively solid entry into the group's overall canon, highlighting every reason why Quavo was long tabbed to be the trio's standalone star. His flows are on point, the melodies infectious, the overall creative direction tight and consistent. It's just that there's a better, shorter album within its overlong run-time. That album would still probably feel just as obligatory, but it would also fulfill the lofty expectations of the Migos' de facto leader without wearing out his substantial charms, which the extended playing time renders thin and one-dimensional seeming, even with sparkling standouts scattered in the filler.
Among those standouts, it seems the features sprinkled throughout the album are moments where Quavo finds his footing the most. Given a strong creative foil to play off of — 21 Savage, Cardi B, Drake, Kid Cudi, Lil Baby, Saweetie, and his Migos teammates Takeoff and Offset (on separate tracks) — Quavo is capable of exceptional peaks in his usual formula, if not a tremendous amount of innovation. "Fuck 12" is a catchy, anti-police brutality anthem you can't help but sing along to, "Pass Out" features one of 21 Savage's best verses of the year and a truly virile performance from Quavo himself, and "Champagne Rosé" is going to be practically inescapable with that peculiar Madonna pronunciation on the hook and hypnotic, Middle Eastern flute which make it one of the more original-sounding tracks on the album.
However, it's where you would hope that the increased space to roam creatively would inspire Quavo to excavate some deeper wells of inspiration that Quavo Huncho disappoints. "Huncho Dreams," his narratively-thin response to Nicki Minaj's recent on-air accusations of disloyalty, fails to satisfactorily expand on the behind-the-scenes correspondence between the two. That's fine and completely his prerogative to keep private, but it falls well short of the visceral confession Nicki committed to on her Zane Lowe appearance, or of even the reflective "Coffee Bean" from Travis Scott's Astroworld earlier this year. If Quavo's closest creative analog can find room on his project for emotional stock-taking, rap fans could at least hope that Quavo would have more to say on his own long-awaited debut. There's nothing here that should take 19 tracks to say.
But they're good tracks! I can't think of a single song on the album I would absolutely skip if they dropped in on a playlist or shuffle. For the most part, they're all high-level, engaging trap music — a little formulaic, to be sure, but head-nodding and shoulder shaking is pretty much guaranteed by the work of producers Budda Beats, Buddah Bless, Kid Cudi, Murda Beatz, Pharrell, Tay Keith, and WondaGurl, among others. It's just that they don't hang together as a body of work, with a cohesive theme or narrative, and with so many, it's easy to drift off right around "Lose It" with Lil Baby, as the album settles into such a groove, it can feel a little boxed in. Listening to it all at once can feel more like a chore than it should, but any of its 19 songs would be bangers on their own.
Quavo and his brothers have been around for a good five years at this point, so I don't know if anyone should be surprised at the content on Quavo Huncho; we've known who they are for a good long while by now, which defeats the purpose of a debut album. There's nothing to introduce. Quavo is Quavo. It would be nice if he stretched himself creatively on this album, experimenting with new sounds, or pushing for more introspective subject matter, but this is what he does — for better or worse. Quavo basically is Migos and Migos are Quavo. At this stage in the game, there may not be much point in trying to distinguish them, other than squeezing out a few extra Migos albums this year and further tightening their stranglehold on rap radio.
Quavo Huncho is out now via Quality Control Music/Motown Records/Capitol Records. Get it here.