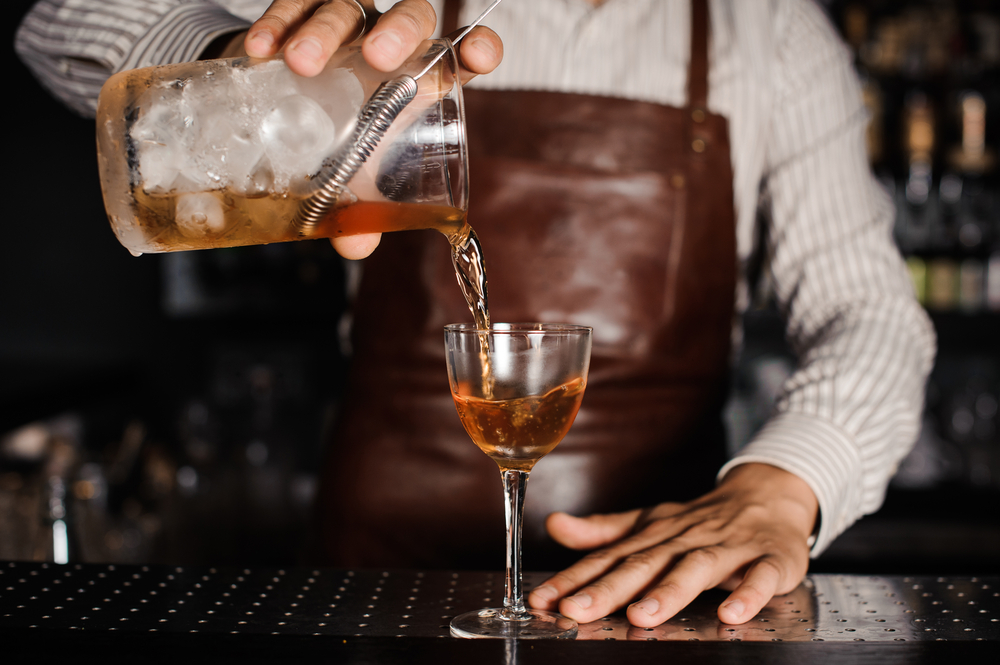 Bartending is one of the most exciting professions in the hospitality industry. Every day brings new and unique experiences. Some are good and some… aren't. The breakneck pace of an evening of bartending at a popular cocktail bar means your favorite mixologist will crank out the same drinks time and time again.
It can get very monotonous if a bartender feels like he or she isn't being pushed. This is part of the reason why top-shelf bars release new cocktail menus every season — nobody wants to feel stale. But, there are some drinks that bartenders always enjoy making (even if it's the 10,000th time) and others that they really don't care for.
We asked a few bartenders to tell us the drinks they love to make and the drinks they hate to make. They definitely didn't hold back.
Mike Jones
Sable Kitchen & Bar in Chicago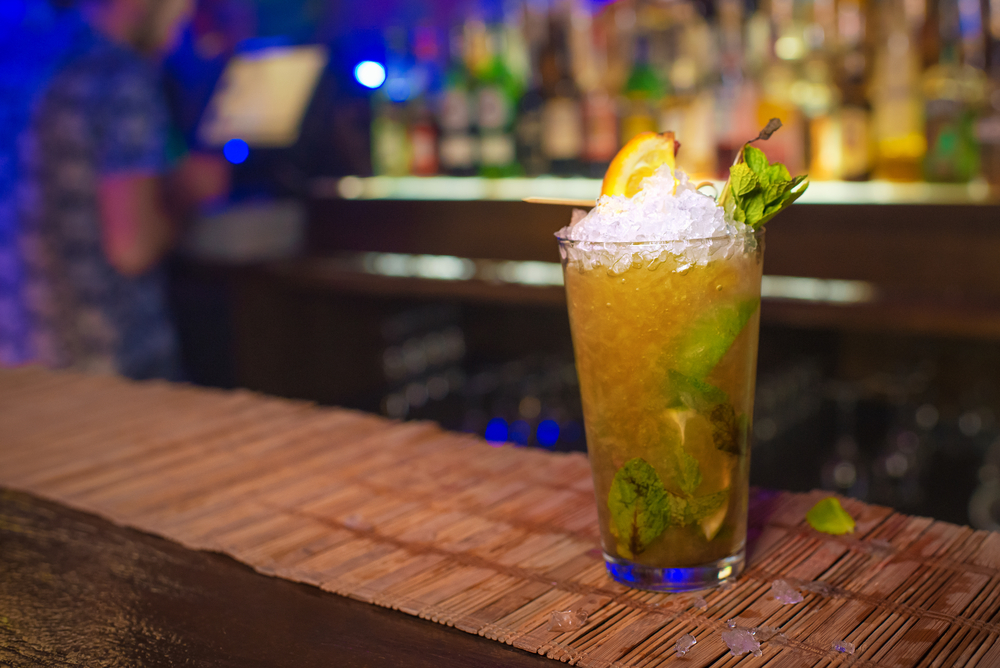 Love to make:
It's the Mint Julep. Hands down. This is a classic cocktail with a deep and foggy history but strong roots. Bartenders have been making this drink for centuries and it has been bastardized in many forms, but the Julep we know today is one of my favorites. Because of its history and beginnings, it's given the modern bartender some freedom to "play" with the recipe, if you will. It's been said that the drink was first created with rum and rose petals. Today we make it with bourbon and mint.
I can't think of a better marriage of a spirit meeting another ingredient to create something refreshing and still hold it's backbone.
Hate to make:
Cosmopolitan. This is a cocktail that looks great on paper, but doesn't have the follow through. It has all of the components a well made cocktail is comprised of: The recipe has a base spirit. It offers citrus and sugar and brings in cranberry to balance the sweetness and offer a bitter component. It shouldbe good but it just is NOT. This is not a good cocktail! We have arrived at a place that bartenders (in a respectable bar) are more than capable of recreating that same flavor profile but with an elevation and (hopefully) an enlightenment to those ordering said cocktail.
This is a daily struggle, but I think we, as bartenders, are changing the tides.
Jennifer Knott
Love to make:
I love making a Caipirinha! I love it when people order it because it is not very common and I absolutely love Cachaça. It is so easy to make and such a beautiful cocktail.
Hate to make:
I hate making mojitos! They can be time consuming when I am busy and there are such better rum drinks to make and enjoy — like a daiquiri, which is simple and elegant and easy and not full of so much sugar.
Joe Davis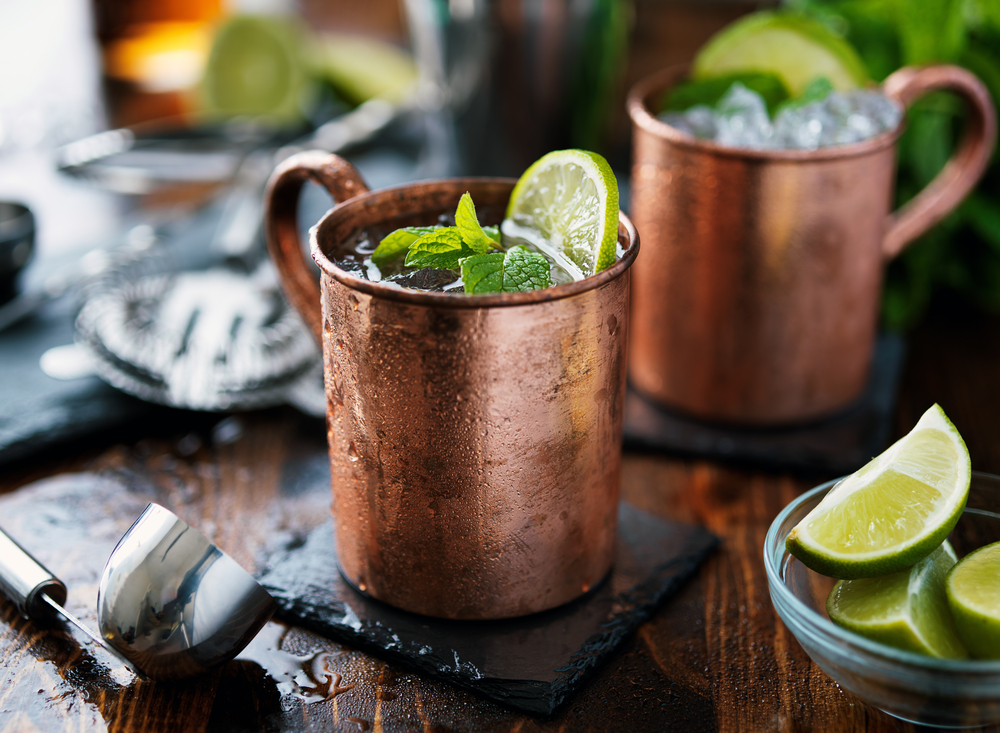 Love to make:
Anything that pushes the limitations a guest has set for him or herself. People have spirits that, for whatever reason, they just aren't all that open to – gin, mezcal, you name it. Changing minds and introducing people to new cocktails is an awesome feeling for a bartender.
Hate to make:
Any and all mules. Ginger beer and citrus are great, but too much of either one and it masks the flavor of any spirit. It's kind of a cover. Pick a spirit, add ginger beer and voila, everyone loves it.
Matias Tasley
Love to make:
This might be silly but I really love making Shandies right now. It's just beer and lemonade, but if you really get into it there's a lot going on with the balance of elements involved to achieve deliciousness. Plus, if you make a Shandy for a guest who's never had an extremely well-crafted one, it's fun to watch their pleasure and surprise.
Hate to make:
It really just depends on how busy I am. I honestly just enjoy putting drinks together, period. Whether it's a vodka and soda, or something extremely involved there is a craft to take pleasure in. Unless of course I'm three people deep with no bar back and short glassware, then I'm tired of every cocktail that customers order.

Mirek Struniaski
Love to make:
The Last Word. It's delicious, It's simple, its a perfect execution of cocktail balance, and you'd be surprised how many people haven't heard of one. I've never introduced a guest to this drink without having them come back for another 2 or 3. I feel an almost strange amount of joy while I place a skewer of brandied cherries over a coupe and pour in the green-tinted magic.
Hate to make:
The Long Island Iced Tea. I wouldn't mind it if I truly believed they wanted it because they thought it was the most delicious drink on this planet, but we all know they just want to get drunk as fast as possible.
Victoria Canty
Dante in New York City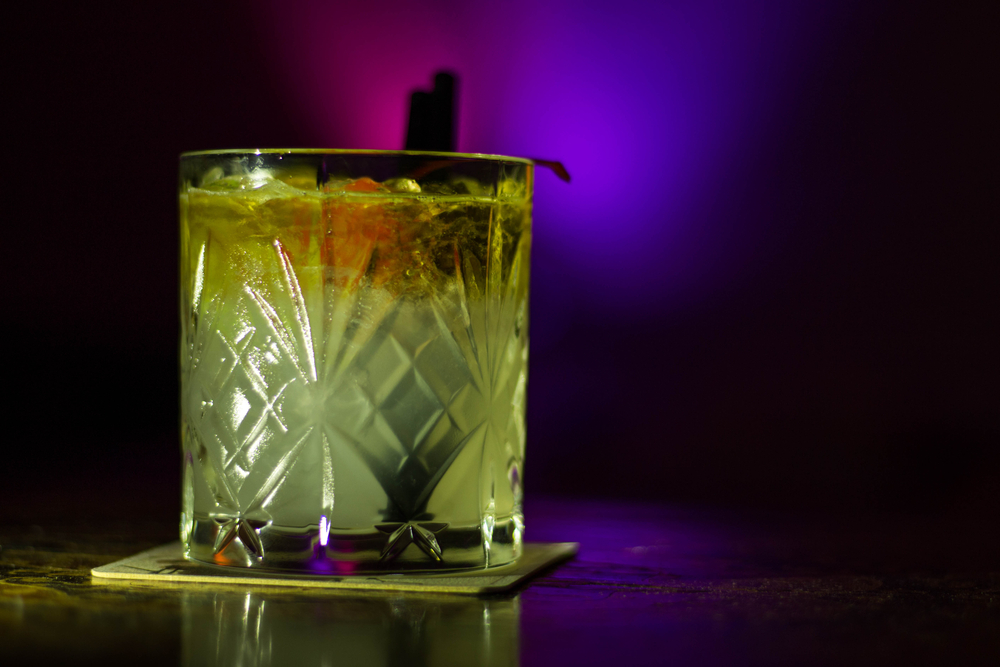 Love To Make:
I love making a bamboo cocktail which is equal parts sherry and vermouth with a little bitters. I think it's a great opportunity to highlight beautiful sherries and vermouths and the happy marriage that can occur when partnering them up. For people who love sherry, its a great way to highlight that and showcase it in a different light. For people who aren't, I think its a nice introduction. There are so many variations to be made and it can be tailored to taste because of the variety of flavors in both the sherry and vermouth categories.
It's beautiful and I highly recommend it as a low ABV option with big flavor.
Hate to make:
I used to be a person who was sick of people ordering certain things when I was younger. Back then my bar wasn't set up for certain things and maybe I didn't know as many recipes as I do now or I hated 'stump the bartender' because I didn't want to be called out. I didn't know any better. I am now of the opinion that people should order what they want. If I can make it I will. If I can't make it, I'll recommend something else and if I don't know what it is, I'll look it up or have them tell me the recipe the way they'd like it to be made.
I think if we all put ourselves on the other side of the bar, we know that if someone snuffs at whatever it is you'd like, it's unpleasant and you aren't coming back for that kind of service. I'm into making people happy.
Cody Goldstein

Love to make:
My favorite cocktail to make is a New York Sour. It's really gratifying to see three perfect separations–mixed spirt, wine, and egg white laying on top of one another. The contrast in color (gold, purple, white) is really a beautiful thing and the customer really gets excited when they see it. One of my recipes calls for a splash of Jägermeister which adds a really great herbaceous note to the cocktail.
Hate to make:
I never get tired of a customer ordering any cocktail. My goal is to always leave them satisfied with whatever it is they are in the mood for. We all have different tastes and who am I to judge them. As bartenders, we should strive to make our guests feel like they are at home and comfortable.