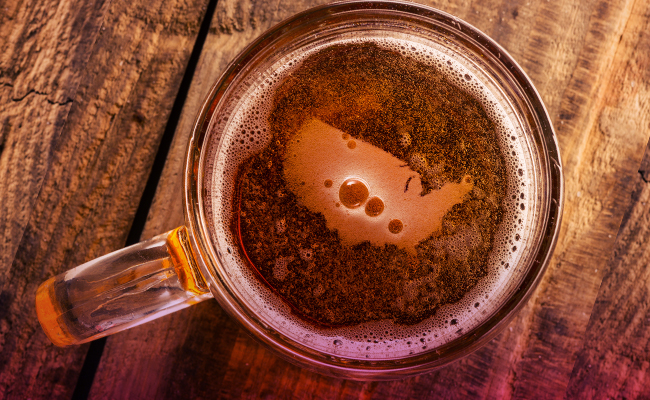 The post-Fourth of July portion of Summer is the season for road trips (and plane rides). Since the weather is sunny and hot almost everywhere, it pretty much doesn't matter where you're planning to visit (unless it's Phoenix in July). In the past, we wrote about road tripping (and flying) to bartender's favorite distilleries. This week, we turn our attention to the brewing world.
The US (and the rest of the world) is full of amazing brewing experiences. That's why we asked our favorite bartenders to tell us the one brewery they'd love to visit this summer. From Oregon to Long Island to Belgium, these breweries are a combination of local and global. All of them make for one hell of a warm-weather adventure.
Montauk Brewing Company (Montauk, New York)
Courtesy of Cameron Shaw, head bartender at The Lookup in New York City
Montauk Brewing out on Long Island is worth a visit any time of year, but those easygoing Montauk vibes are the perfect escape from the hot and humid NYC hustle.

Ninkasi Brewing Company (Eugene, Oregon)
Gabrielle Ricord, lead bartender at Outpost in Goleta, California
I would visit any brewery in Oregon. Oregon makes great beer and they have a lot of cool things going on up there right now. Clean water, rich land, naturally bold flavors. I love it. Ninkasi has always been one of my favorite breweries so I would definitely want to spend a good amount of time there.
Allagash Brewing Company (Portland, Maine)
Phil Testa, beverage manager at The Rickey in New York City
I'd want to go to Allagash in Maine. It's because I know almost 100% of their beers are winners and there's no downfall to going to Maine. Go for the beer and stay for the seafood, coastline, people, relaxation…who's coming with me?!
Jester King Brewery (Austin, Texas)
Jason Banks, bar manager at Krause's Cafe and Biergarten in New Braunfels, Texas
Jester King, Austin, Texas. Jester King makes so many different types of beer that it's hard to choose one or even one style, But the sour beers made by these guys are something truly special. The campus is huge and mostly outdoors with plenty of shaded areas, picnic tables. You can choose a number of different areas to explore from the brewery to the farm. Each spot usually has some type of activity going on, last time we were there they had a deconstructed Bloody Mary sampling with a local distillery. There's a pretty good selection of food as well, we really enjoy the pizza.
21st Amendment Brewing (San Francisco, California)
Casey Lyons, lead bartender at Pacific Hideaway in Huntington Beach, California
21st Amendment – San Francisco is perfect cool getaway over the summer and their beers are the absolute best for bouncing around that beautiful town.

Coney Island Brewery (Brooklyn, New York)
Nikki McCutcheon, beverage director at Magic Hour Rooftop Bar & Lounge in New York City
I would take a trip to Coney Island Brewery. It's local and located right on the boardwalk near the beach. They have such a diverse line of all different styles of beer. What better way to sample them all than on the beach in the summer?
Krombacher Brauerei (Kreuztal, Germany)
Melissa Carroll, head bartender at Fisk & Co. in Chicago
Krombacher! I've been a longtime fan of their pilsner for its crisp and straightforward qualities, and the opportunity to visit them would be unparalleled.
Random Row Brewery (Charlottesville, Virginia)
Jarhn Blutstein, beverage director at Gurney's Star Island Resort & Marina in Montauk, New York
I'd visit Random Row Brewery in Charlottesville, VA. Straight to the tap brewery started by a fellow M.D friend of (author) John Crowley's brother. They've been experimenting with adding electrolytes, etc. to different beers and styles. They're doing it in small batches and evolving with the seasons. They opened it two years ago and I just haven't been able to get down there yet.
D.G. Yuengling & Sons Brewery (Pottsville, Pennsylvania)
Thomas Merolla, bar manager at Blackbird Ordinary in Miami
I have always wanted to visit our country's oldest brewery, D.G. Yuengling & Sons brewery in Pennsylvania, which was rebuilt in 1831. It's "Pure Americana."

Peekskill Brewery (Peekskill, New York)
Josh Cameron, head bartender of Boulton & Watt in New York City
I have been jonesing to get back to Peekskill Brewery. The guys that run the tour keep it fun and light, and then throw a beer pong party. It helps that their brewery overlooks the beautiful Hudson.
Cantillon Brewery (Brussels, Belgium)
Daniel Condliffe, bartender at JSix in downtown San Diego
Any brewery?? I would love to make it out to Belgium and go to Cantillon. The oldest existing brewery in Belgium they have perfected gueuze and lambic style beers and even have a museum on sight. They produce a lot of fruited sours so always bright tart beers finished with cherries, apricots, and raspberries.
Goose Island Beer Company
Alyssa Miller, bartender at Hazel, Ravines & Downtown in Birmingham, Michigan
Goose Island in Chicago, with the beautiful view of the Chicago River. I'd go for the Bourbon County Stout—easily one of my favorites! Not only do they brew good beers, but the ride to Chicago is just a BYOB train away.
Deschutes Brewery (Bend, Oregon)
Shane Deforest, bar & support manager at The SPOT in San Marcos, Texas
Deschutes Brewery in Bend, Oregon. The brewery is nestled up against the Deschutes Forest, so the scenery is great. Plus, I have always loved their beer, and I've never been to Oregon. Sounds like a fun trip to me.

Chimay Brewery (Hainaut, Belgium)
Erick Castro, co-owner of Raised By Wolves in San Diego
It's been a dream of mine for years now to head out to Belgium to visit the Chimay Brewery, but I have just never been able to carve out the time for a visit. The Chimay Blue was the first Belgian ale that truly made me fall in love with the style & region back when I was serving pints at my bartending job, so a visit there is definitely on my bucket list. Plus, while I was there, I would be able to visit Orval and Duvel as well.