The biggest sales on travel for the whole year are basically over, folks. Black Friday, Cyber Monday, and Travel Tuesday saw some serious discounts on everything from dream vacations to plush hotels to flights departing to nearly every corner of the planet. The price cuts were deep and wide.
That being said, there are still some great deals out there. You just have to do a little more digging to find them. Winter is always going to be a cheap time to travel, comparatively. After the holidays we head into another shoulder season — which means, discounts will abound. Overall, travel is going to be cheap until spraaaaang breaaaaaak (y'all).
Below are some of the best deals on cheap flights and travel packages right now. These are the sites and Twitter feeds that you should be following and setting up alerts for. Prices will vary. Sales will pass quickly. You've gotta shop hard and act fast. Good luck out there and happy travels!
$4 FARES AROUND EAST ASIA WITH AIRASIA
AirAsia is offering $4 flights to a long list of destinations around Southeast, East, and South Asia. You'll need to book before December 9th to take advantage of this one. You'll also need to fly between May of next year and February of 2020.
Look at it this way, if you're planning on finally putting on that backpack next spring, this is the way to make sure you see the most of the eastern reaches of Asia without breaking the bank,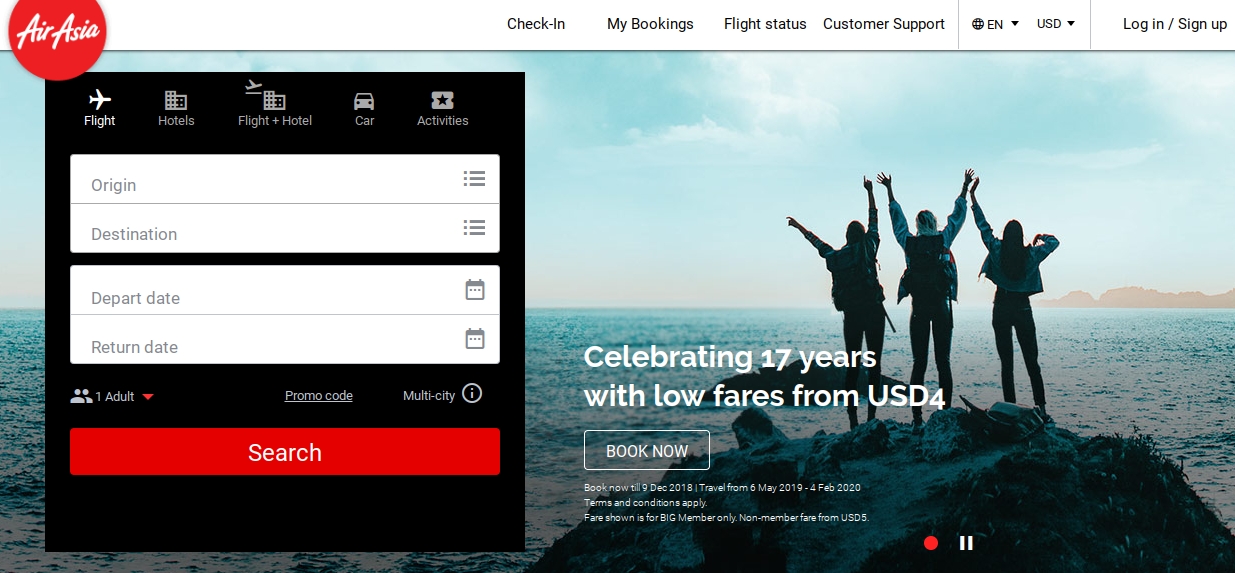 $300 FLIGHTS TO SPAIN FROM NEW YORK
Over at Hopper, the travel aggregator app, they're predicting flight prices are going to lower dramatically over the next month. You're already starting to see some great prices by simply searching travel from America to Europe this winter.
For instance, a roundtrip to Spain from New York is running at $318 on TAP Airlines. That's a great price that includes your seat and a carry on bag — meaning you won't get nickel-and-dimed. Keep an eye on the prices, they're bound to stay low for the next month or so.
$159 EACH WAY FROM THE WEST COAST TO LONDON ON NORWEGIAN
Norwegian is starting to expand their routes from American to Europe. That's a great benefit to you. They've recently opened up new flights from the West Coast to Europe for as little as $159 each way. Granted, you'll need to pay for a meal, checked bag, and seat. That'll add upwards of another $100 each way. Still, $259 one-way is a bargain.
RYANAIR WINTER SEAT SALE
If you're planning on hitting Europe anytime soon, use RyanAir to see more of it. Right now, they're running a winter sale on flights across the board. On average, flights are running $17 each way. If you shop it, you'll be able to find flights between European cities for as little as ten bucks.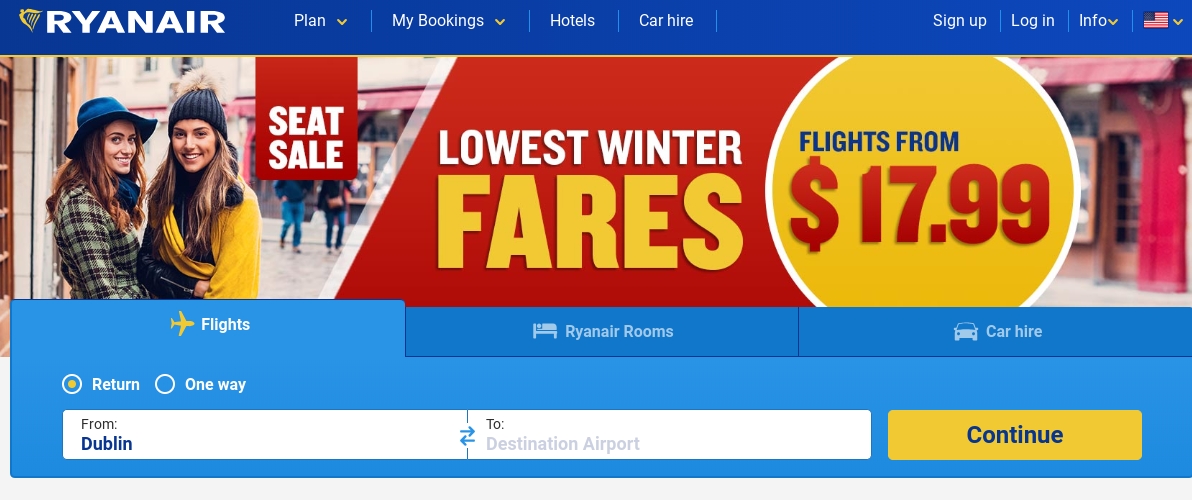 WINTER DEALS WITH JETBLUE
JetBlue is still running great winter sales. Some flights across America are clocking in at $75 each way throughout December. If you're thinking of taking a last minute vacation or flying home for Christmas, this might be the play to save some cash.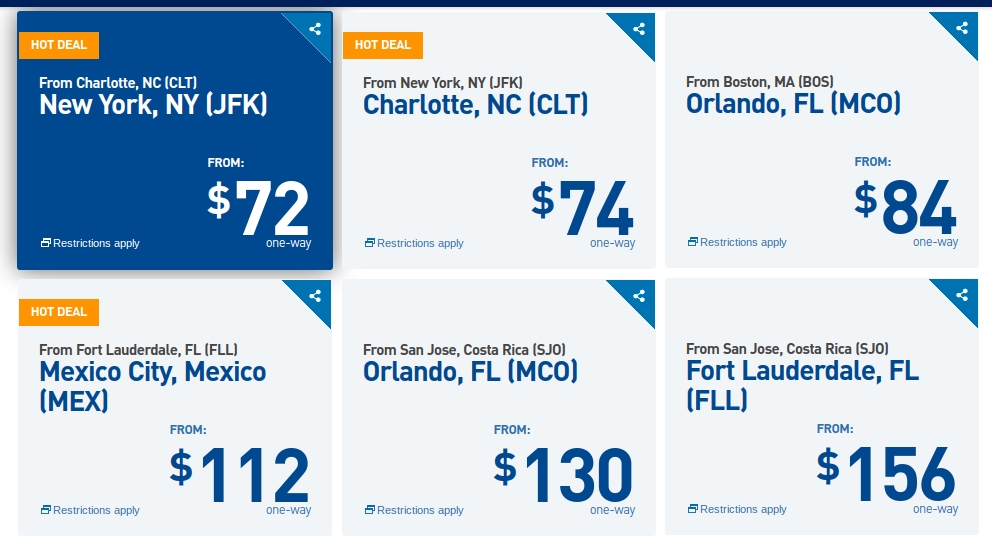 SAVE 15-30% OFF G ADVENTURES TRIPS
G Adventures is the travel company that caters to you and really dives into cultures and destinations in a way that doesn't feel like you're on tour. Right now, they're offering great discounts on trips through the winter all over the world.
You can score 15 percent off a trip to Australia and New Zealand and 30 percent off a sailing trip around the British Virgin Islands. That's just the tip of the iceberg. Check out their winter sales here for more options.
LAST MINUTE DEALS WITH INTREPID TRAVEL
Intrepid Travel is the adventure traveler's tour. Their tours will take you to the edge of places that most only dream about. Currently, they're running great last-minute sales on trips all over the world. If you want to get on the road by the end of the week and save money, this is your play.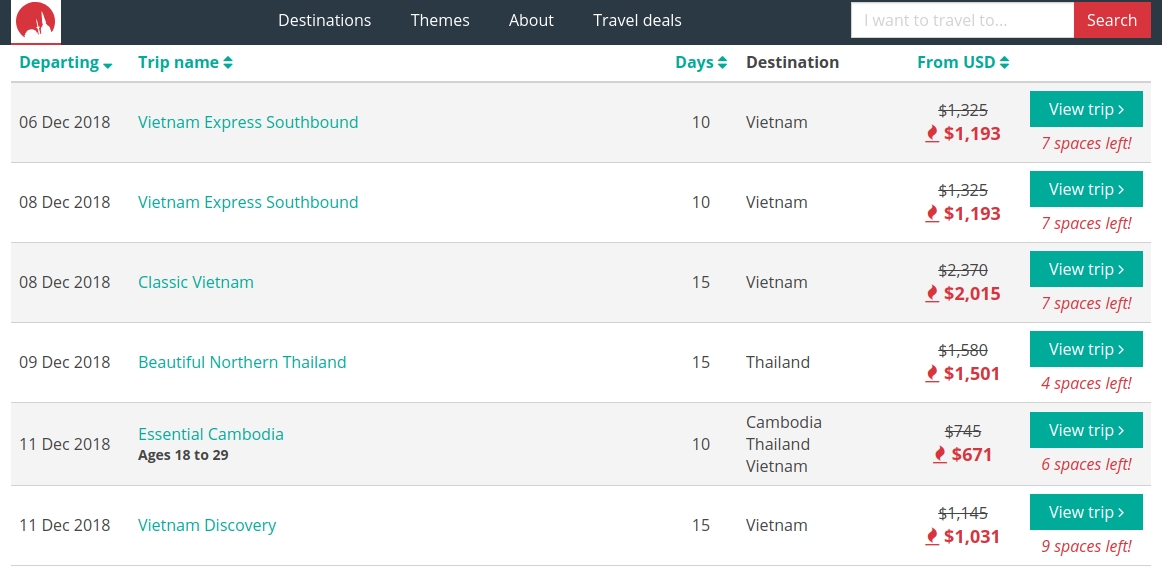 15% OF 12 COOL TRIPS WORLDWIDE WITH CONTIKI
To celebrate the 12 days of Christmas, Contiki is offering 15 percent off 12 cool trips around the world. The trips are some of Contiki's most popular and cater directly to the 18 to 35-year-old crowd of wanderlust-focused travelers. Browse the discounted trips here and use promo code TRAVELFAVS15 at check out.

HOTEL OF THE WEEK: HAM YARD HOTEL, LONDON
London is a magical place this time of year. The city's halls are fully decked. People are ready to party to celebrate another year past in London's iconic bars, pubs, and clubs. It's a blast.
Ham Yard Hotel is the perfect place to call home while joining in the holiday shenanigans around London. The hotel is centrally located in the West End, providing easy access to a huge swath of the city's highlights. Each room is a luxe escape where comfort is central to all things. The bars and restaurant are on point. There's even a hip bowling alley in the basement in case you want to roll a few rocks before hitting the clubs.
Insider tip, there's a hidden bar and library on the ground floor. They've set up a make-your-own cocktail bar inside with all the ingredients, tools, and instructions laid out. Stir yourself up a martini and chill by the open fire like a boss.