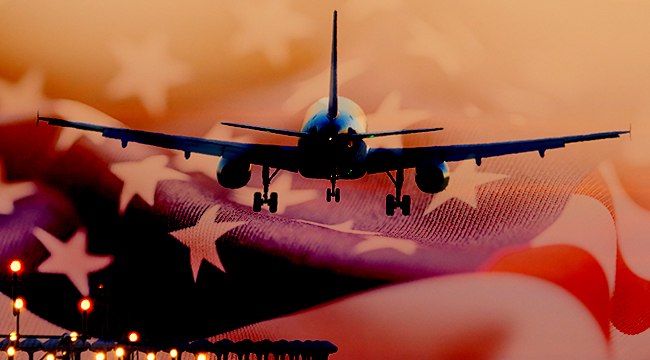 Labor Day weekend is nearly here. If you haven't made any travel plans for the three-day reprieve, now's the time! Sales are picking up this week leading into the weekend. Hotels are slashing prices. Flights are on sale right now. Travel packages and tours are steeply discounted with a lot of extra perks.
Below, we've compiled some of the best deals right now. These are the cheapest flights, sweetest hotel rates, and steepest travel package discounts online this week.
TOP DEAL OF THE WEEK:
SAVE 50% AND EARN A $800 RESORT CREDIT WITH IBEROSTAR HOTELS & RESORTS LABOR DAY SALE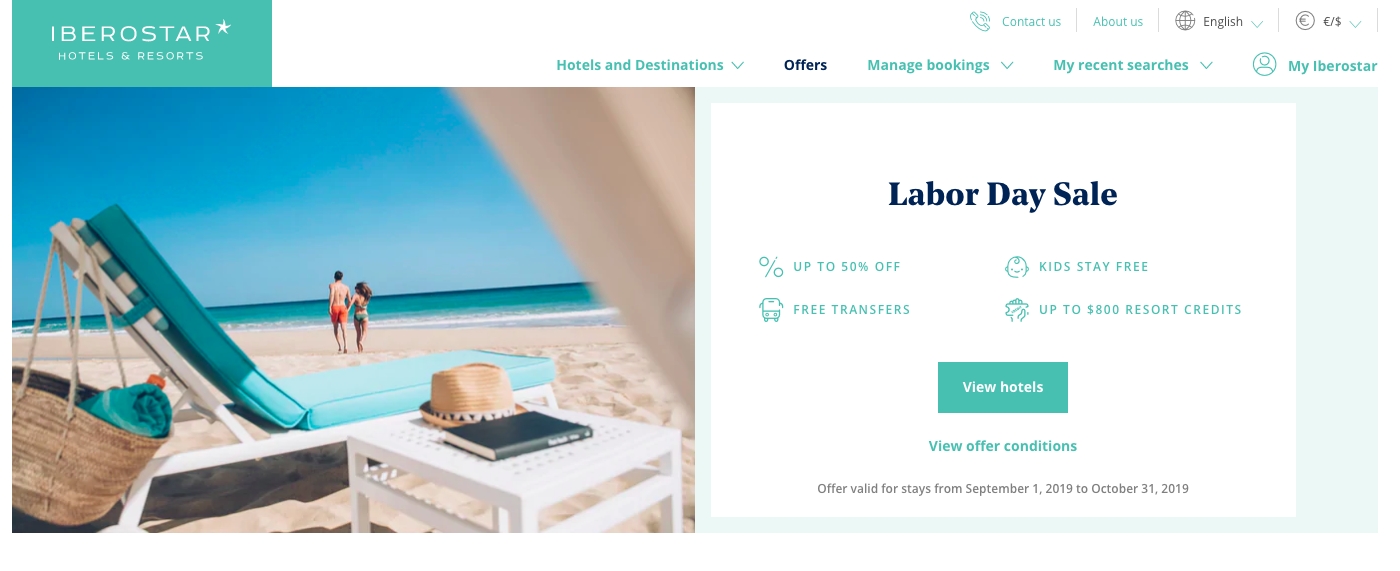 Iberostar Hotels & Resorts runs some of the plushest properties from New York to Miami to Cuba, Jamaica, and across Mexico. They're running a Labor Sale this week that'll net you up to 50 percent off their properties in Mexico, 20 percent off Jamaica and the Dominican Republic, and 15 percent off New York hotels.
You'll also receive an $800 resort credit at the Caribbean and Mexican spots. That's a lot of massages and pina coladas on the house. You'll need to book before September 2nd and travel before October 31st.
BEST FLIGHTS OF THE WEEK:
FLY TO TAHITI FOR $789 ROUNDTRIP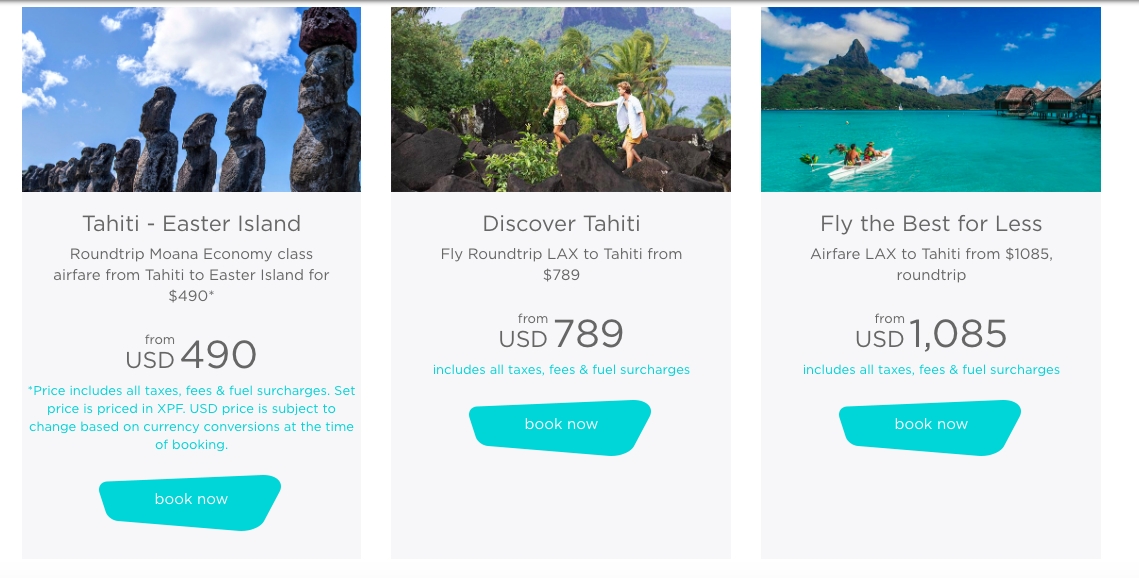 Air Tahiti Nui is offering sales this week on roundtrip flights and flight + hotel packages. Currently, you can book a roundtrip from LAX to Tahiti for less than $800. If you include your hotel stay, you'll add around $1,000 to that price tag for a seven-day vacation in paradise.
FLY AROUND AMERICA FOR $20 EACH-WAY WITH FRONTIER'S LABOR DAY SALES
Frontier is offering a chance to see a new corner of America this weekend for as little as $20 each-way. Granted that comes with a big caveat. You'll still need the throw down $35 for a carry-on bag. So, think of this one more as $55 each-way. Still, that's a great price to see a new corner of the country over the upcoming three-day weekend.
20% OFF ALL SEATS WITH AIR ASIA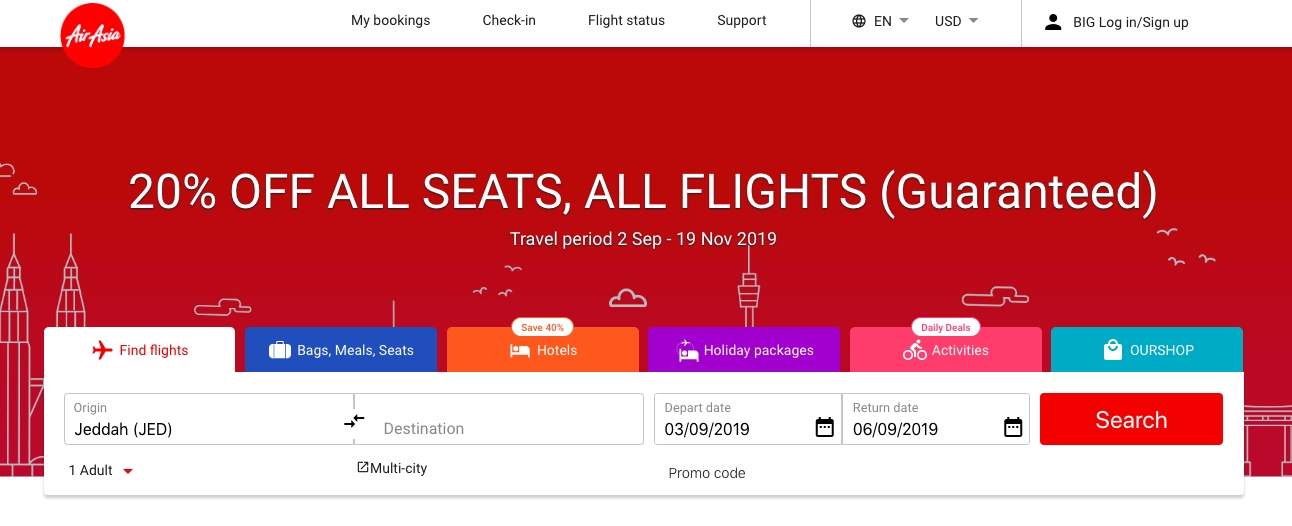 If you shop Air Asia's one-way fares, you can easily find flights from Honolulu to Osaka, Japan, for $220 each-way. That's already a great price. Right now, you can score an additional 20 percent off those tickets — making Asia that much more accessible.
BEST TRAVEL PACKAGES OF THE WEEK:
SAVE UP TO $800 ON TRIPS WITH FRIENDLY PLANET TRAVEL LABOR DAY SALE
Friendly Planet Travel is offering a huge discount for Labor Day this year. You can score up to $800 off trips all over the world. You'll have to book over the weekend, starting this Thursday.
SEE ITALY FOR $150 A DAY PLUS SAVE ON FLIGHTS WITH COSTSAVER TOURS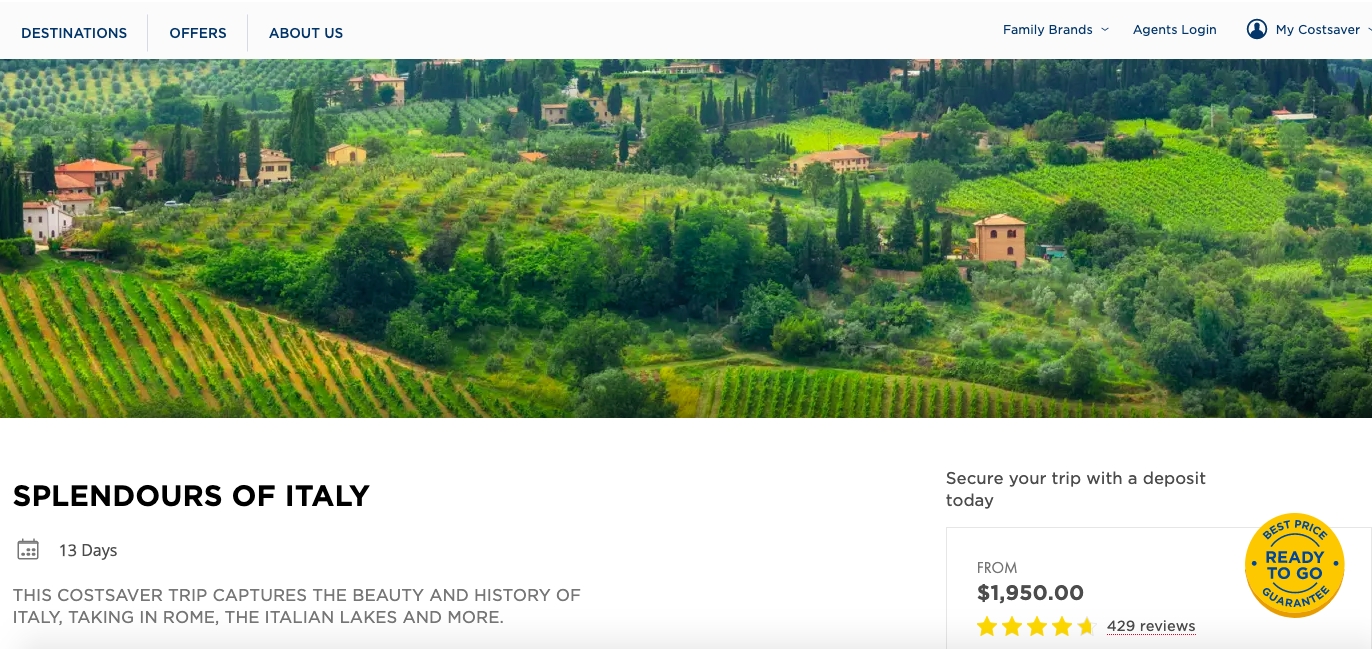 Costsaver Tours is offering weary travelers a chance to see Italy, experience wine harvests, and eat all the food for about $150 per day plus discounts on flights when you book a tour. You could be on the road, experiencing all Italy has to offer by September 7th if you can buy now.
SAVE UP TO $1,000 ON EUROPEAN VACATIONS WITH CONTIKI LAST MINUTE DEALS
It's always a good idea to check out Last Minute sales pages. Case in point, Contiki is offering a steep $1,000 discount on their Road To Athens trip which hits nine countries over 17 days. That's a serious enough discount to easily cover flights to-and-from Europe on a budget airline.
BEST HOTEL DEALS OF THE WEEK:
BOOK A HOTEL FOR $59 PER NIGHT WITH HOTWIRE LABOR DAY SALE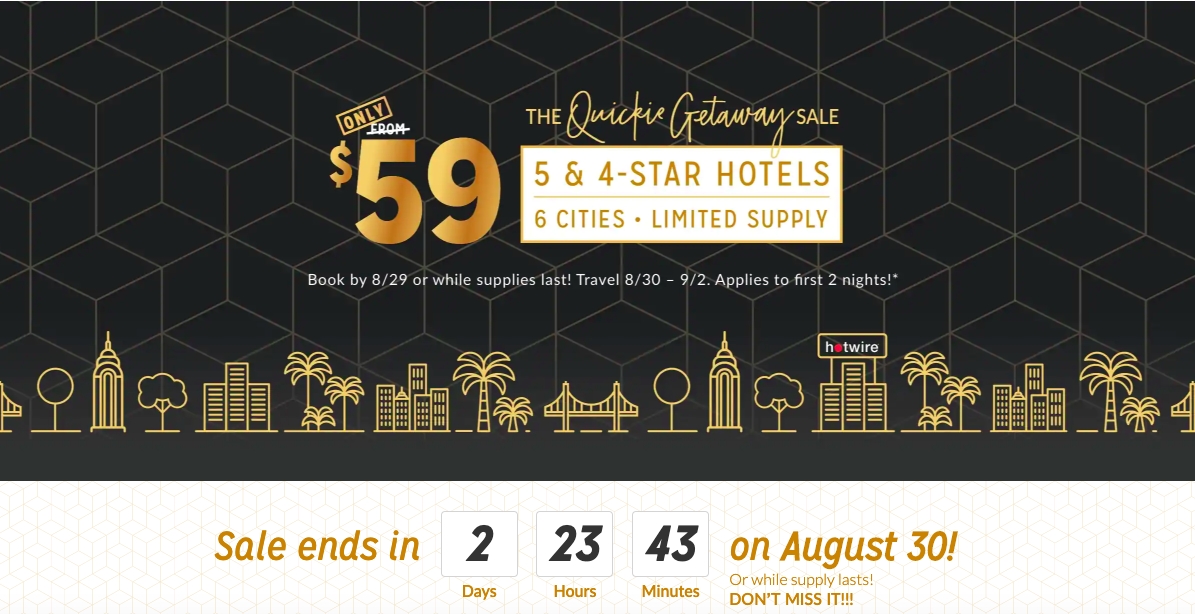 Hotwire is offering a great deal on hotel rooms through the weekend. They're offering $59 per night on stays in New York, Los Angeles, Chicago, Miami, Washington, DC, and San Diego. You'll need to book before August 29th and stay between August 30th and September 3rd to take advantage of this one.
SAVE 25% AT SERAFINA BEACH HOTEL IN SAN JUAN, PUERTO RICO
Serafina Beach Hotel in San Juan is offering an end of summer sale that'll get you 25 percent off their room rates when you stay five nights or more. You'll also receive a $150 resort credit for food and drinks. You'll need to book and travel before September 30th.
SAVE 20% AT TOPNOTCH RESORT IN STOWE, VERMONT UNTIL THE SUMMER ENDS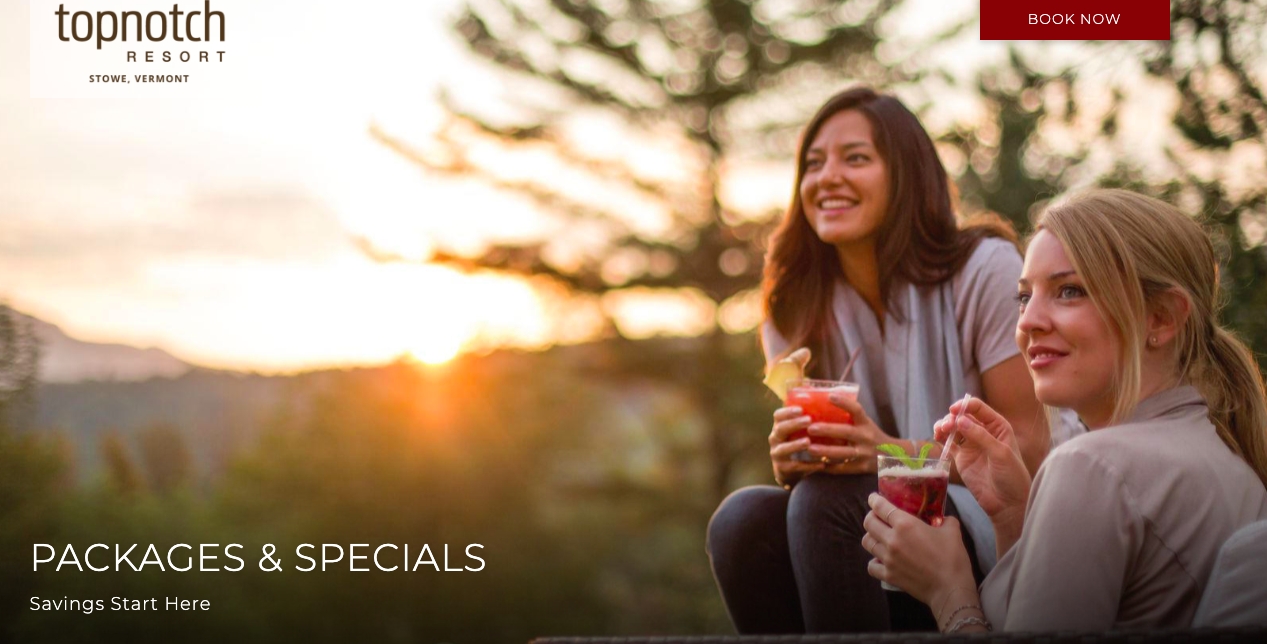 Topnotch Resort in Stowe, Vermont, is a pristine vacation away from the bustling crowds of the big cities. The idyllic countryside setting is the perfect place to unwind and unplug as the summer nears its end. They're offering 20 percent off their room rates with a late-summer sale. You'll also get a $50 spa and dining credit for your stay.
BEST WILD SPLURGE OF THE WEEK:
SAVE UP TO $11,000 ON ANTARCTIC SAILINGS THIS WINTER WITH ABERCROMBIE & KENT
Saving $11,000 on any vacation feels like a big win. Abercrombie & Kent run some of the highest-end luxe travel experiences in the world. And to get that $11k in savings, you'll need to book a stateroom for two, wherein you'll each save $4,000 off the base price and then receive a $1,500 flight credit each. So, basically, you'll be saving $4k with a free flight to see Antarctica this year. Not too shabby if you ask us.
Be warned, the price tag on this trip is still $18,995 with the $4,000 already shaved off the top. Still, that's 18 days on a small vessel that sails from Argentina to the Falkand Islands, South Georgia Islands, South Shetland Islands, and Antarctica. That's an adventure of a lifetime.