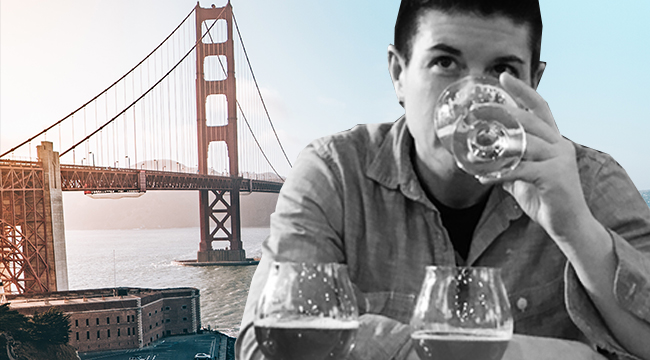 Welcome to Beer This City! If you dig Eat This City and Drink This City but have always wanted more beer-ness, then this column is for you. We're talking to brewers to get an in-depth look at the best places to pair amazing beer with exciting food in different cities around the world.
Regan Long has become an icon of the San Francisco brewing scene. The Oregonian has been killing the game at Local Brewing Co. since 2010 — creating one of the most innovative beer lines in the business. This success is backed by plenty of hard work. Long has degrees in Physics and Oceanography and a brewing certificate through Seibel Institute of Technology World Brewing Academy. This a brewer who knows beer deeply, making Local Brewing's line the perfect first stop on a beer tour of the city.
We reached out to Long to find out the best places to drink a beer in San Francisco right now. These are the spots where one of America's great master brewers likes to hang, throwback some great suds, and grab a meal. Let's dive in!
Classic Brewery/Taproom Experience — 21ST AMENDMENT
Founded in 2000, 21st Amendment's brewpub near the Giants stadium is one of the old-school brewpubs in SF. This spot is known for great burgers and beers. It's also a great spot to catch games on their screens throughout.
Expect their widely-available production beer staples on tap here (now brewed in their larger facility in San Leandro). There are also rotating one-off beers brewed there in their onsite 15-barrel brewery (only visible through a small window in a door as you walk to the bathrooms). Keep in mind — it can get quite crowded here on Giants game days.

Neighborhood Brewery/Taproom — BAREBOTTLE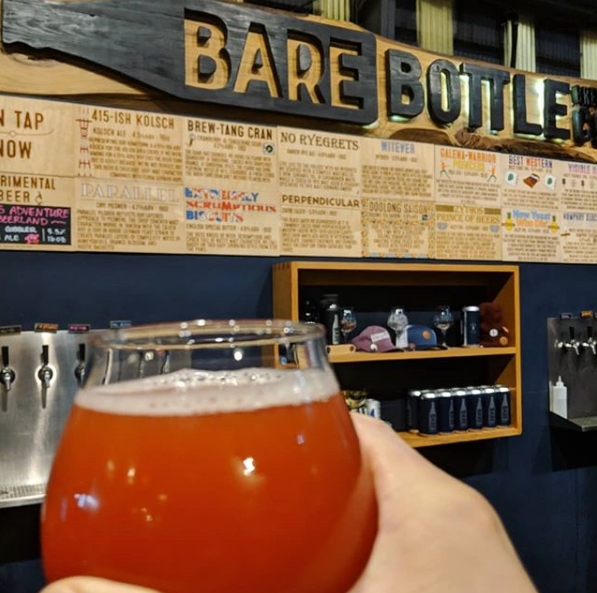 In the past five years, we've had a huge increase in brewers in San Francisco. Barebottle opened up in the Bernal Heights/Bayview neighborhood in late 2016 in a huge space with lofty production goals. Their 30,000 square foot facility (very rare in SF proper) has a large taproom space with communal picnic tables and a ton of games. Filled with arcade games, couches, corn hole, ping pong tables, and more, this brewery is probably the most family-friendly in SF.
Brewpub/Gastropub for Food and Beer — MAGNOLIA BREWING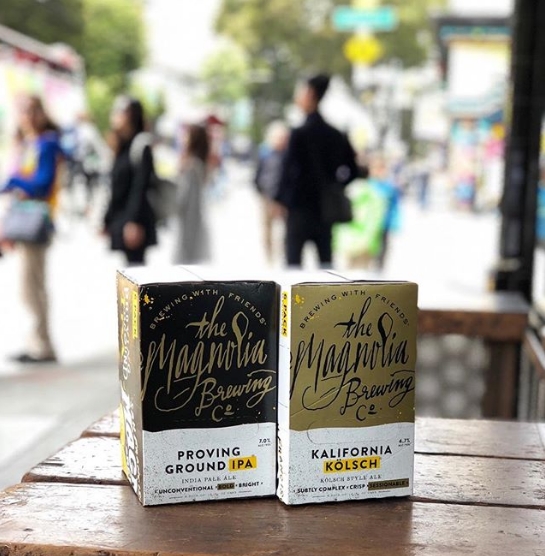 When Magnolia Brewing opened up on Haight St. in 1997, I had just moved here and was stoked to see a new brewpub open up (there were only a couple brewpubs in SF at the time). Their original brewing focus was English-style beers and, at the time, one of my favorite styles was ESBs. So I checked it out and was super impressed by the focus not only on the beer but also the truly unique gastro experience.
Since then, Magnolia has expanded to a much larger location in the Dogpatch and it's now run by different owners. Still, both the Haight St. and Dogpatch locations have continued the commitment to a true gastropub experience highlighting the artisanal pairing of food and beer.
Beer Bar (that's not a brewery) — THE BEER HALL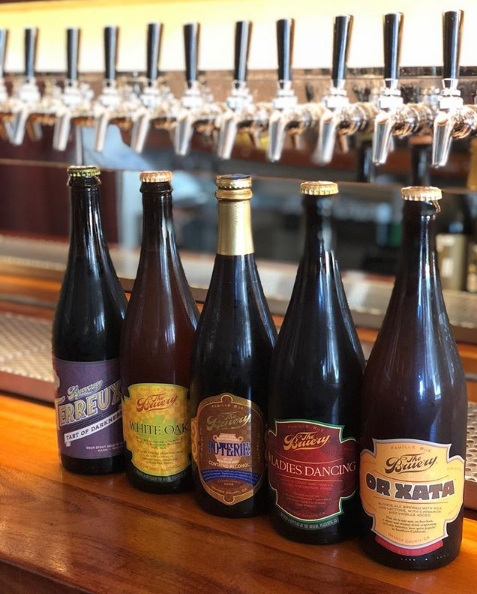 The Beer Hall is located in the heart of San Francisco right off of Market and Polk. This little shop does a great job of curating beer brewed right here in the City as well as the larger Bay Area. They do a fantastic job of providing a variety of styles on draft from hazy IPAs to sours to lagers and pilsners.
They also have a wide array of beers available in cans and in bottles. It's a must visit if you're visiting SF and staying in the mid-town Market area.
Dive for Beer — THEE PARKSIDE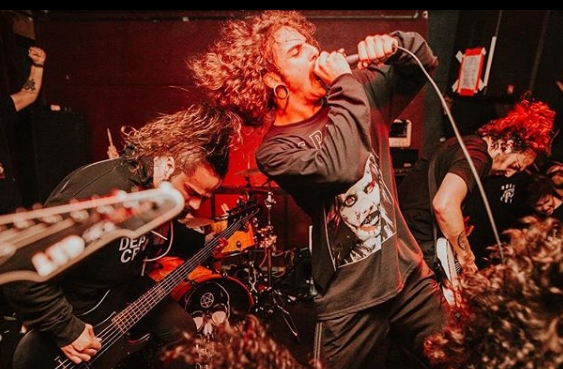 I've lived in SF now for 23 years and Thee Parkside has been one of those spots that I've found myself at in the afternoon for a mini, day-drinking sesh that turned into a long, night-drinking sesh.
With regular, live, local indie music shows, a few ratty picnic tables mixed in with a ping pong table, and a great selection of less flashy, but high-quality, local craft brews on tap, how can you not spend six hours here drinking?

Hotel Bar for Beer — THE KEYSTONE
If you're staying in the mid-Market area near the Metreon or 4th St., definitely check out The Keystone. They have a great selection of cocktails, food, and clean, local craft beer on tap. They're in a great location to walk to several spots including Yerba Buena Center, SF MoMa, and Powell St. shopping.
Fancy Restaurant for Beer — SESSIONS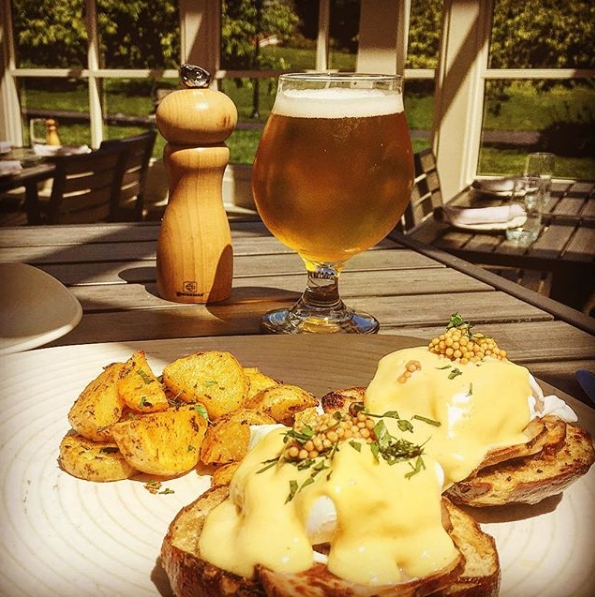 Sessions in The Presidio is an oasis near Golden Gate Bridge. It's a larger restaurant that specializes in fresh, locally-influenced seafood and meat dishes with a focus on seasonal ingredients.
They have an expansive lineup of craft beer on draft, as well as an impressive bottle selection — spanning all styles from lagers to sours to stouts. They also have a fantastic outdoor seating area to take in the surrounding park and scenery.
Place To Eat Pizza and Drink Beer — PI BAR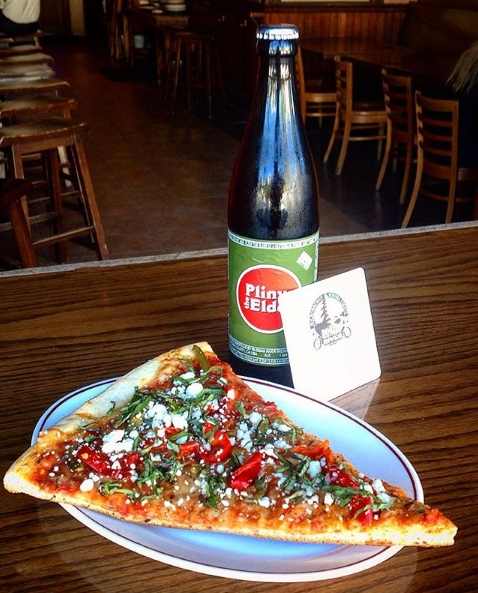 Pi Bar in the Mission is most definitely a neighborhood gem. Opened in 2009 by Jen and Richie — two craft beer and pizza veterans in SF —their space is smaller, super quaint, and has a ton of neighborhood character.
Richie is the mind behind the pizza. Originally from Queens, his pies have NY character. Jen curates the beer list and runs the bar with a lean toward West Coast styles and sours — expect almost exclusively Bay Area/California beer on her 12 taps. Being in the industry for over 20 years, she has close relationships with folks at Russian River, Anchor, and Moonlight. So you'll see special releases there that you won't see elsewhere.

Brewery/Taproom Run By A Friend — HARMONIC BREWING
Founded in late 2015 by buddies Eddie, Jon, and Eric, Harmonic Brewing is located in the industrial Dogpatch neighborhood. These guys have similar engineering and brewing backgrounds as I do, so we immediately hit it off.
Their 15-barrel brewery and taproom has a clean, industrial feel with a couple of TVs to watch sports. They also have regular food trucks and live music (fun fact: the founder dudes also have a band — hence their "Harmonic" name — so they often have jam sessions there). Expect more classic beer styles including West Coast IPAs, Saisons, and Pilsners.