It's impossible to pick a single experience that you must have in your 20s. There are simply too many adventures to be had, parks to explore, meals to eat, and parties to attend. That's the fun of being young. You want to do it all. And you have the time, too. Or at least more time than you will when you have kids or a mortgage.
To help you collect a whole swath of epic, hysterical, and borderline terrifying experiences we created a state-by-state guide to adventures large and small. There are outdoorsy pursuits to try, drinking challenges to master, and even a few photo ops to post to your social feeds. Each of them has the potential to turn into an absolutely rad memory.
As you read through, consider getting in on the action. And if you've passed the 20-something age cut off, don't worry. It doesn't mean these things still won't be fun. They just might leave you sore and desperate for a nap.
Alabama: Drink Some Bushwackers At Flora-Bama
The Flora-Bama Lounge and Package, often referred to simply as The Bama, sits in Perdido Key, Florida on the Alabama/Florida state line and bills itself as the "last great roadhouse." It's one-part honky-tonk, one-part beach bar, and all landmark on the Gulf Coast. There might be annual mullet tosses and fishing rodeos other places in Alabama, but they aren't nearly as fun. There's a reason this place has received accolades or been covered by every major publication out there.
The Bama is also known for a local favorite called the Bushwacker, a frozen drink that's pretty much a mocha-flavored piña colada. It's a lot of rum, Bailey's, crème de cacao and coconut cream. Drink a few of these and the Flora-Bama is sure to become the best bar you don't have any recollection of.
Alaska: Go Sea Kayaking
Alaska is a popular cruise destination for good reason. There's endless beauty to behold in those chilly waters. But nothing you experience on deck comes close to sitting in a kayak at eye level with a circus of puffins or a romp of otters. Expect a lot of marine life views that you aren't as likely to find in any other state — including seals, sea lions, and whales. Plus, the nature of kayaks makes you feel like you're alone in these moments, which is extra wild.
One of the great reasons to sea kayak in your 20s is simply that you tend to have more stamina. If you're an athletic paddler, you can opt to kayak for literal days with breaks to spend the night at a campsite or a yurt.
Arizona: Meditate At A Vortex In Sedona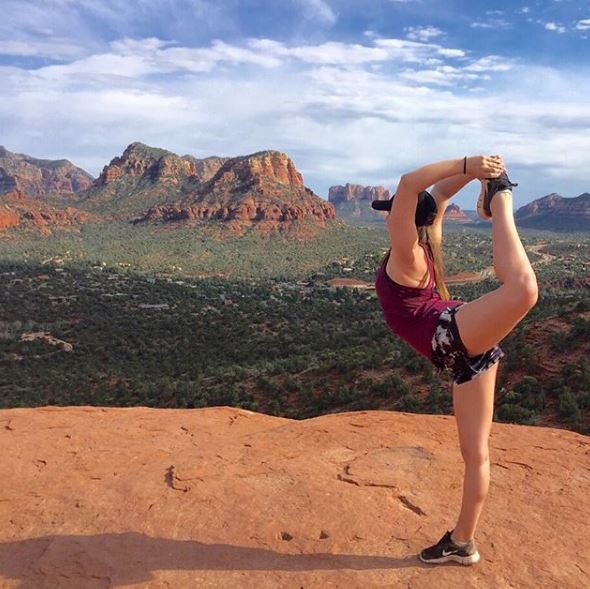 Yes, yes, there are a lot of amazing outdoor activities in Arizona. But we have a soft spot in our hearts for both the metaphysical and for Sedona itself, which has a global reputation as a place of enlightenment — in part because it sits at the conversion of multiple vortices. The four that are best known are located at Airport Mesa, Cathedral Rock, Bell Rock, and Boynton Canyon, and people note that the energy they produce flows in different ways depending on which ones you opt to visit. We can't imagine you have a strong "vortex preference," but if you do, research them before you start trekking.
Even if your healthy cynicism makes you want to write this experience off with a snide comment, it's worth noting the vortices are in devastatingly gorgeous locales that require a hike in some beautiful weather. Regardless of whether or not you buy into their "energy," you will enjoy visiting them. We won't make you meditate if you don't want to.
Arkansas: Visit Mountain View, The Folk Music Capital of the World
This Ozark town is located about 100 miles north of Little Rock and has fewer than 3,000 residents. They also don't have a single bar. Dry, yo. What they do have is a yearly folk festival dating back to 1963 and two bluegrass festivals. You don't even have to wait for one of these events to get your fill of Americana, either. The locals all seem to be musically inclined and happily get to pickin' and strummin' all day long on various storefront porches.
Mountain View is one of those places that everyone should have heard of but surprisingly few people actually have. That's shocking when you consider the appeal of hundreds or thousands of string players hitting the town square to play all night.
California: Cruise Highway 1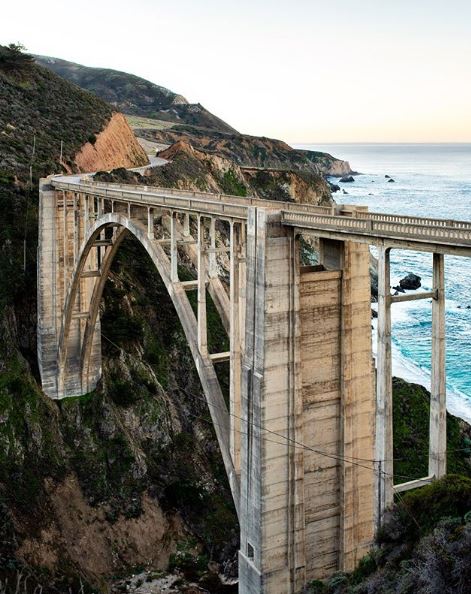 California is huge, so how do you pick one experience from a state that has so many to offer? Easy. You pick the experience that allows you to enjoy one of the most scenic highways in the country and a big ass chunk of Cali. Rent a cool car if you don't have one, roll down the windows, turn up some music, and speed along the ocean's edge. The view is consistently picturesque, so it's really easy to start imagining you're a character in a movie and to let the worries of your real life slip away.
If you wanna go HAM, spend a week making your way from San Diego to San Francisco with stops to stretch your legs and enjoy some amazing cities like Carmel and Santa Cruz. Surf. Lounge. Skateboard through a redwood. For those pondering the #VanLife, this is as good as it gets.
Colorado: Explore The Legal Cannabis Scene in Denver
Cannabis is legal in a number of states, but Colorado has been at it longer than any of them. As such, it has a much more developed canna-tourism scene. Denver, specifically, really excels in marijuana activities. We think it's pretty cool that you can get high during graffiti walking tours, cannabis cooking classes, wine and weed walking tours, pottery classes, and needlepoint meetups. We're still totally good getting high and playing some video games alone in our apartments, but you can't beat the novelty of what Denver has to offer.
Denver also has some awesome social clubs for people who aren't stoked on activities. The city isn't a big fan of the lounges, so there aren't too many but they're fun nonetheless.
Connecticut: Have Pizza And Beer In New Haven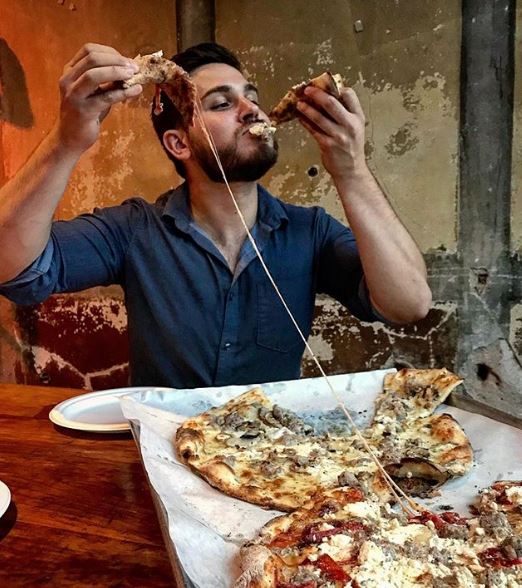 It probably doesn't feel very exciting if you live in New Haven for us to tell you eating pizza and drinking a beer is an experience, but you have to be patient with us. New Haven's American spin on Neapolitan-style pie is super cool. It has traditional roots that run back to Italy, but still finds a way to be innovative. So this pizza is a must-try, especially if you want to have informed pizza views, and who doesn't want that? Plus, you add in a lot of really good beer and you've designed a near perfect night.
We really like Brü Rm. at BAR because we can get both beer and pizza, but Cask Republic is pretty solid too. The pizza is the real star, and most New Haven establishments have solid beer selections, so why make a real plan? Just start eating and drinking and see where the night takes you.

Delaware: Go Stand Up Paddleboarding At Night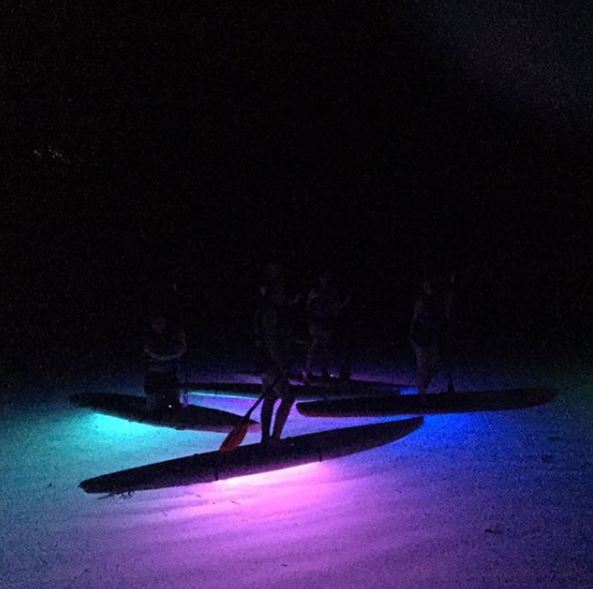 Paddleboarding is pretty popular, and all of the water on Delaware's coast makes for a perfect place to play and get a full body workout. Plus, the vantage point you have essentially standing on the water means you can look into the water and along the horizon at the same time. That's what's called being "one with nature."
You can grab the gear you need from a rental company, many of which offer tours and lessons to help you make the most of the experience. For first first-timers, the rental is pretty much mandatory, especially for night trips. The cool part of night paddleboarding is that the board is lit up with waterproof LEDs, which illuminate the water and the riders. Some of the lights even have a disco mode that makes the whole excursion a party.
Florida: Make the Most of Dry Tortugas National Park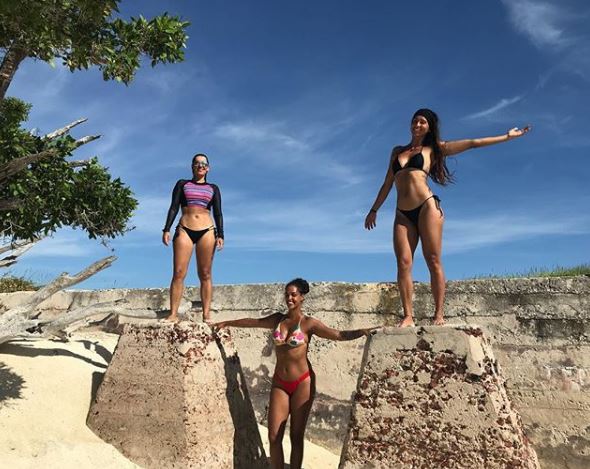 When we think of this National Park, our inner Stefon takes over because this park has everything: coral reefs, shipwrecks, an unfinished fortress, snorkeling, camping, scuba diving, saltwater fishing, and kayaking. Yet because it's only accessible via boat or seaplane and sits almost 70-miles west of Key West, it doesn't get as many visitors as you'd expect. It averaged 63,000 guests between 2008 and 2017. So if you want to have an awesome visit to one of the coolest national parks in the nation without wading through other visitors, this is your jam.
To fully experience Dry Tortugas, go camping. Keep in mind that it's one of those camping experiences that requires you to haul everything you need to the park with you on the boat. But the warm tropical breezes and lack of light pollution will mean you never regret your decision for a moment.
Georgia: Hit the LGBTQIA Bars in Atlanta
Whether you fall under the LGBTQIA umbrella or not, Atlanta has some of the best, most welcoming gay bars in the country and they're absolutely worth visiting when you have a chance. Blake's on the Park, located in the Midtown gayborhood, for example, is a video and dance bar that also features DJs, drag shows, and dancers. We can't imagine anyone not having a killer time here. Sister Louisa's Church of the Living Room & Ping Pong Emporium is also ridiculously entertaining. It's an irreverent bar that's set up like a Southern Baptist church and hosts ping-pong tournaments and organ karaoke. Plus, the décor begs to be on your Instagram feed.
Grab some friends, check the schedules at some of the many LGBTQIA bars and nightspots and make the rounds. This is the kind of bar crawl that can easily lead to closing a place down, and we fully support that.
Hawaii: Get Into The North Shore Surf Scene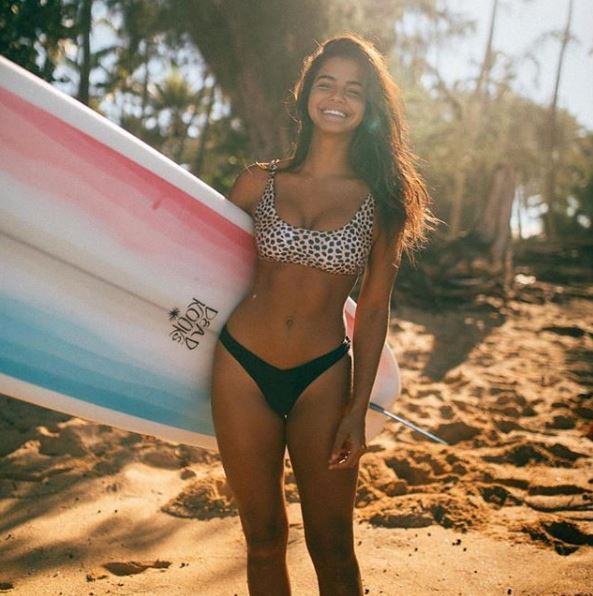 Oahu's North Shore is a seven-mile stretch boasting some of the world's most renowned waves, which means it is hugely popular with both local surfers and competitors who come to the island to hone their skills or surf in the famed Triple Crown. If you're interested in the sport or the athletes who participate in it, hanging at the beach and in neighboring hotspots is a great way to meet people and learn more. Things are particularly busy between November and February when swells can reach 30-feet or more, and that's probably not the best time to decide you want to learn to surf.
If you are gonna hit the water, be aware that people take their waves very seriously, and you can get in trouble with other surfers if you make dick moves like cutting people off. Spend some time eating shaved ice, observing, and making friends before you grab your board. If you're brand brand new to things, go to a well-known beginners spot with an instructor.
Idaho: Bike the Route of the Hiawatha
Named a Hall of Fame trail by the Rail-to-Trail Conservancy, the Route of the Hiawatha is a hiking and biking trail that runs 15 miles and includes 10 train tunnels and 7 trestles (because it was previously one of the most scenic stretches of railroad in the country). As a trail, the biggest highlight is the 1.66 miles long Taft Tunnel that starts out the ride, but the entire journey really is a visual treat.
For people who are a little less athletic or have mobility issues, it may help to know that the entire trail is downhill and you have the option of grabbing a shuttle at the end that will haul you and your bike back to the start. If you're a bike beast, you can totally forgo that and enjoy pedaling uphill.
Illinois: Bar Crawl In Wrigleyville And Go To A Cubs Game
Wrigleyville is a bonanza of bars year-round, so you could totally do a crawl post-season and have a great time… but why not marry the drinking with some baseball? It just feels like the right thing to do. And the neighborhood really does beg for you to join the crowds, visit some bars, and knock back some drinks. By the time you end up at the game, you will be ready to yell your ass off at players and umpires.
You can totally do this in a random fashion, wandering into whatever establishments tickle your fancy. But there are also annual crawls organized by event planners that you can get in on as well. These are nice because a lot of them provide trolleys for transportation and that saves you wandering around drunk or spending money on Lyfts.
Indiana: Go Crazy a Naptown Roller Derby Game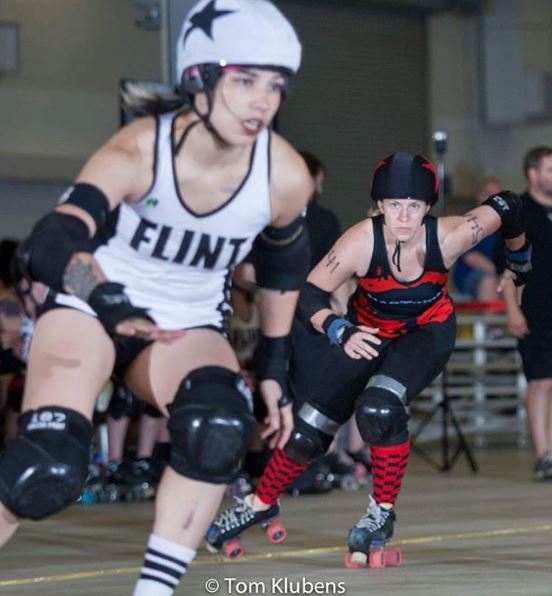 The Naptown Roller Derby is a totally skater-owned and -operated league out of Indianapolis that features three teams: the Tornado Sirens, the Warning Belles, and the Third Alarm. Indianapolis is a sports-loving town, and there are a lot of options if you're looking to cheer at an event. But for our money, you can't beat some full-contact action on a flat track. These women are sheer badasses, and the games are a total trip whether it's your first visit or your 100th.
Plus, how can you not scream your lungs out for players named Ima Hurchu and Katya Lookin?
You can usually grab beers at a game, but no one is gonna judge if you pre-game and keep your shit together. This is a great night out that is only enhanced by starting with some friends at a bar.
Iowa: Cruise The Historic East Village In Des Moines
Des Moines is getting really popular with millennials, who are moving there in decent numbers. It's not completely surprising, given the efforts the city has made over the last decade to become more exciting. The East Village, which sits between the state capitol and the Des Moines River is probably the most diverse and lively district in the entire state, so it is a definite must-visit for all the new residents. And it makes for a great night of eating and bar hopping, too.
Among the 200+ restaurants and shops, there are actually enough things to do that multiple nights can be spent having fun without things getting stale. Though there are scores of cool bars, we want to shout out Up-Down Arcade Bar, which boasts more than 40 arcade games from the 1980s and 1990s, skee-ball, pinball, and both Nintendo and Sega gaming. Plus, everything is only a quarter, leaving you plenty of money to spend on their extensive cocktail and beer selections.
Kansas: Bicycle The Switchgrass Trail
The Route of the Hiawatha mentioned earlier makes for a pretty easy ride. That's not the case with our Kansas pick, the Switchgrass Mountain Trail, which the International Mountain Bicycling Association named an "Epic Trail." Located in Wilson State Park, in the heart of the Smoky Hills part of the state, the trail is 22-miles of singletrack trail. Most of it is intermediate, but there are definitely more difficult sections. A lot of people expect Kansas to be completely flat and homogeneous, but the trail has some great views of red sandstone rock formations, rugged prairie, and shorelines that make it a beautiful ride.
For people who can't manage 22 full miles of hard pedaling, there is a 5-mile loop designed for novices. You can get the great scenery without having to stop your bike, lie on the ground, and weep from exhaustion.
Kentucky: Drink Mint Juleps At Churchill Downs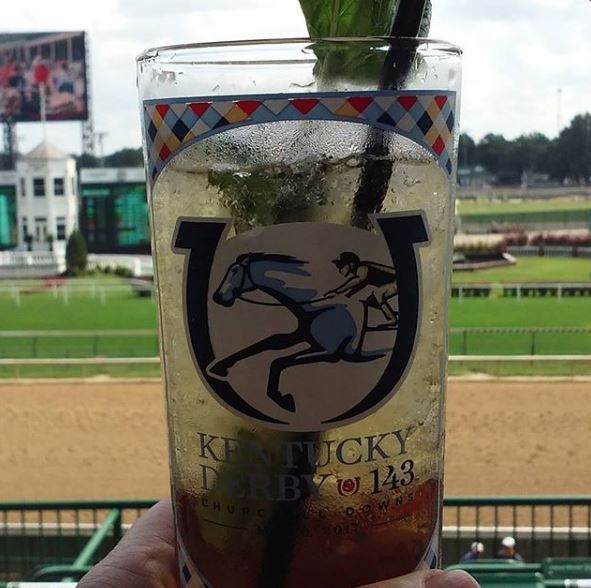 There are some amazing distilleries and breweries in Kentucky, Louisville in particular. If you want to spend your 20s hitting up all of them, you have our full support. But nothing tops grabbing a mint julep in a derby glass at the racetrack as far as iconic experiences go. It's legitimately exciting to sit in the Skye Terrace dining room and have a few drinks while you figure out how to bet from your table. Plus, when you aren't watching the horses, the people watching is extremely good.
And Woodford Reserve is the official bourbon of Churchill Downs, so drinking a ton of Mint Juleps is almost like visiting their distillery, right? That might save you a trip to Versailles.

Louisiana: Explore the Speakeasy-Style Bars of New Orleans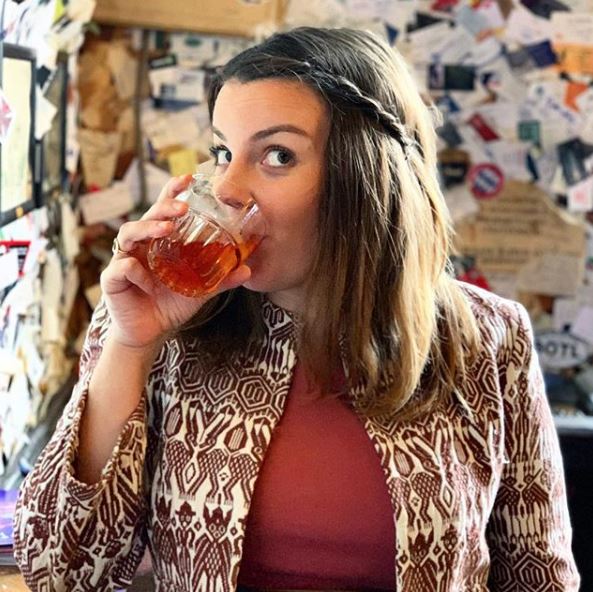 Of course, speakeasies don't really exist anymore because prohibition no longer mandates all alcohol consumption be done in secret. Heck, in New Orleans you can drink on the damn street if you keep your drink in a plastic cup. But there's something about the city's love of jazz and deep history that makes it the perfect place for speakeasy-style bars, and no one should hit 30 without having had some wild nights in them. The Old Absinthe House, which is also supposed to be haunted, is a great place to start.
If you have enough to drink or are a dancing extrovert regardless of alcohol consumption, wrap up your tour by jumping into some second line dancing. It's a truly joyous occasion when you get to hop into a parade with a bunch of strangers.
Maine: Head To The Coast For Beers And A Lobster Pound
If you like lobster, you know that nothing beats enjoying one right from the ocean, especially when you get to eat it with a cold beer and a view of that very same ocean. All a lobster pound asks you to do is sit back and enjoy a whole lobster with melted butter, an ear of corn, and a dinner roll. If you're lucky, there should be a scoop of coleslaw, too. And the best is when there are also housemade desserts like pie or ice cream. This is a culinary wonder, treat it like one and go all out.
As for beer, try a Belgian witbier or a hefeweizen. Both of them have nice citrus notes that pair well with the lobster, as evidenced by the fact that so many people enjoy lobster with a squeeze of lemon.
Maryland: Join The Hipster Scene In Hampden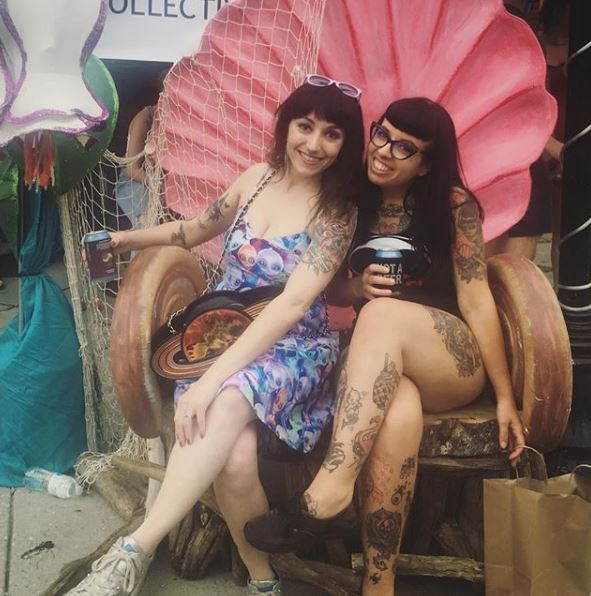 In the past, the Hampden neighborhood of Baltimore was a 19th-century blue-collar mill town. These days, it's the epicenter of the city's hipster kitsch. The main drag, 36th Street (called "The Avenue" by locals), is lined with locally owned restaurants and shops, as well as some great street art. The Bluebird Cocktail Room, a literary-inspired hotspot, is great for signature cocktails and amazing food. For people who are more into neighborhood dives, Zissimos Bar is family-owned and has been serving locals for 80 years.
Hampden also has a lot of quirky festivals throughout the year. We like Honfest in June, which celebrates hons, formerly working-class neighborhood women of the 1960s. These days, hons can be identified by cat eye glasses, beehives, and animal prints.
Massachusetts: Join The Circus in Somerville
If Hampden is the hipster epicenter of Maryland, Somerville is its equivalent in Massachusetts. This trendy city is only a few miles from Boston, and it boasts one of the highest populations of people age 25-34 in the entire nation. If you are looking for artisanal foods, varietal coffee, records, and comics, you need only go to Union Square, where you will also find Esh Circus Arts. What could be more of an experience than receiving high-quality circus instruction in contortion, juggling, the trapeze?
If you aren't down with lessons, keep an eye out for one of the school's student showcases and make an evening of it. Start at the speakeasy-style BackBar and grab some crystal clear milk punch to keep you going.
Michigan: Participate In A Slow Roll Bike Ride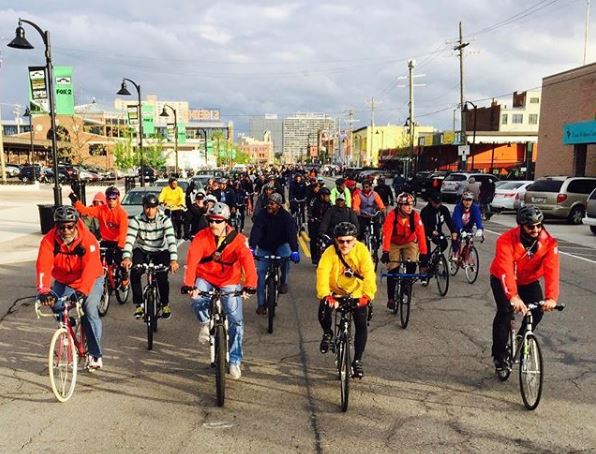 Founded in Detroit, the Slow Roll is a weekly bike ride that draws hundreds of people. It pairs an easy ride with an exploration of the city. Generally, the rides are 8-10 miles, and the route changes to highlight different neighborhoods and historical markers. Plus, the night starts at a restaurant, where riders can grab drinks and/or food to fuel them. Be prepared to make friends, as you ride for a solid few hours.
This is a great way to connect with the city and develop a sense of community, but you do have to purchase a membership to participate. A basic membership is 15 dollars, but people who can't afford it can receive a waiver.
Minnesota: Take Some Selfies At Minnehaha Falls
This is a pretty short experience, but a fun one for people who are all about keeping followers up-to-date. In the 1800s, these falls and their associated limestone bluffs were the most photographed site in all of Minnesota, so it makes sense that there are 130k pics of them geotagged on Instagram. They make for a great background. And they have the added bonus of providing you with other fun things to do as well. You can hang at the top and rent a little surrey to roll around in or climb down to the base and hike the trail along the creek.
If you do head down, be aware that you have to climb a bunch of steep ass stairs to get back, so plan accordingly and get your selfies in before you're bathed in sweat.
Mississippi: Go To The Fondren Block Party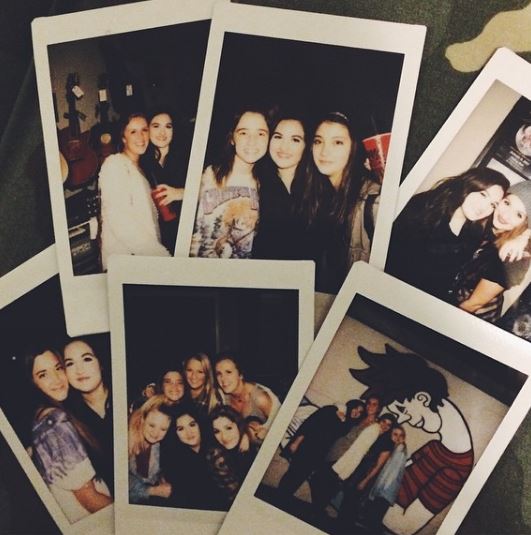 Until a couple of decades ago, Fondren wasn't the Jackson neighborhood that it is today. But when a growing number of young entrepreneurs, artists, business owners, and restaurateurs moved in, a revival was afoot, turning the place into a cool, progressive locale with an innovative dining scene to rival any in the country. On the first Thursday of every month, they hold a giant block party with live art shows, activities, music, exhibits, and pop-ups. It's the perfect opportunity to socialize with cool people and to sample the food and drink.
This party doesn't go all night, but it does run late enough to serve as a great start if you want to keep going in one of the neighborhood watering holes after things slow down. We suggest The Apothecary at Brent's Drugs, a speakeasy that you can only access by making your way through the oldest soda fountain in Jackson.
Missouri: Listen To Jazz At 18th And Vine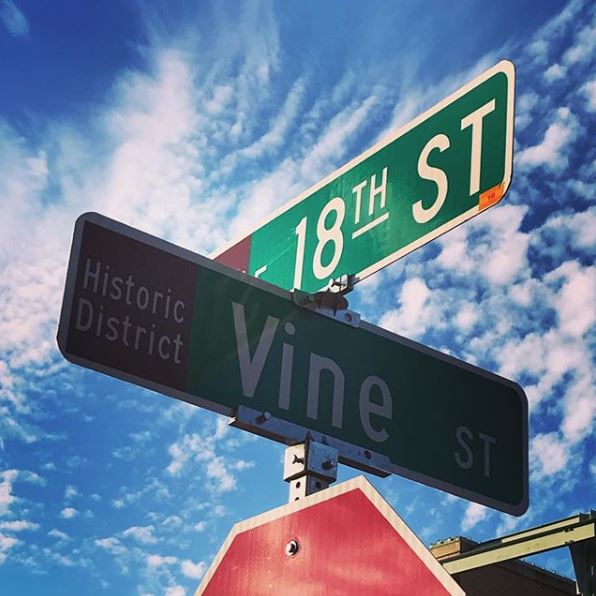 The area around 18th and Vine is known as the jazz district because it is where Kansas City jazz was first cultivated. Though the area isn't what it used to be, a three-phase plan has been implemented to revive the neighborhood, and some of the effects are already being felt. To hear some of KC's signature sound, hit up The Blue Room, a working jazz club in the American Jazz Museum. If you just can't get enough, the Mutual Musicians Foundation can keep things going until five in the morning, and if you bring an instrument, you're welcome to join in on jam sessions.
If you prefer your jazz with a meal, stop at KC Blues & Jazz Jukehouse, where live music happens on the regular and classic southern cooking is on the menu.
Montana: Drink At The Sip 'n Dip Tiki Lounge
Montana has tons of natural beauty that draws residents and visitors alike. The Sip 'n Dip is nearly the exact opposite of that. Hidden inside the O'Haire Motor Inn, it's a dark bar left over from a kitschier time when mermaids were de rigueur in bars and clubs. It was a happier time. And, thankfully, it is one you can still escape to with a tiki drink in your hand and a view of one of the mermaid costumed employees visible swimming behind the bar. One of the windows even looks into the motel pool, so day drinkers get to watch tourists splash about, too.
Around happy hour, the mermaids come out in their costumes and flowing wigs and perform in pairs, swiveling their hips, doing flips, blowing bubbles, and swimming from side to side. It is pure magic if you think about the 1960s with a sense of nostalgia. Add in a couple of zombies and you have an unforgettable night.
Nebraska: Go Tanking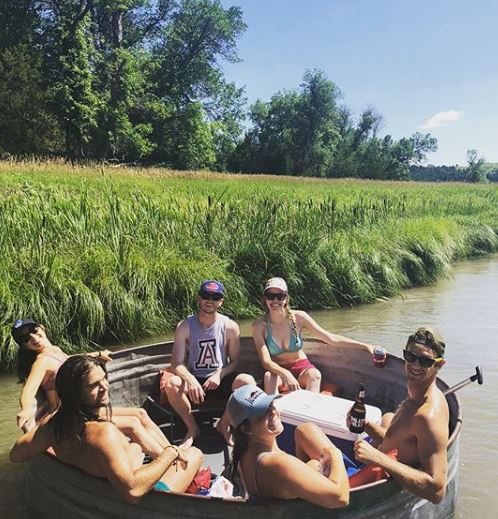 When the weather gets warm the people of Nebraska race out of doors, screaming that they must feel the sun on their skin. Do they head to the pool? Nope. They go tanking.
Tanking is possibly the most entertaining way to make that happen. Further, it's memorable as hell and makes for a great Instagram story. Who wouldn't want to document their slow, meandering passage down a Nebraska river in a livestock watering tank? Born in the Sandhills region of the state, this amusing past time is now a signature state activity.
The tanks hold three to six people and often have chairs, benches, or tables in them. The plastic or galvanized metal tanks are perfect to sit in and drink beer as the scenic views float past.

Nevada: Sip A Giant Drink in Vegas
There comes a time in most people's early 30s when you have to choose between getting drunk and staying up all night because you can't comfortably do both anymore. So your 20s are the perfect time to take advantage of the freaking huge cocktails you can find in Vegas. Forget bottle service. Who needs it when you can order a 94-ounce Moscow mule at the Hard Rock Café? Alternately, hit the VooDoo Rooftop Nightclub and have a witch doctor, a big ass rum cocktail topped with dry ice.
In general, these drinks are meant to be shared with a group of people. For instance, The Dorsey serves a Palm Royale, made with champagne, gin, and watermelon, in a rose gold swan, and they say it's for four to six people. Still, you're young, wild, and free — you just might get away with hogging it.
New Hampshire: Buy All The Fireworks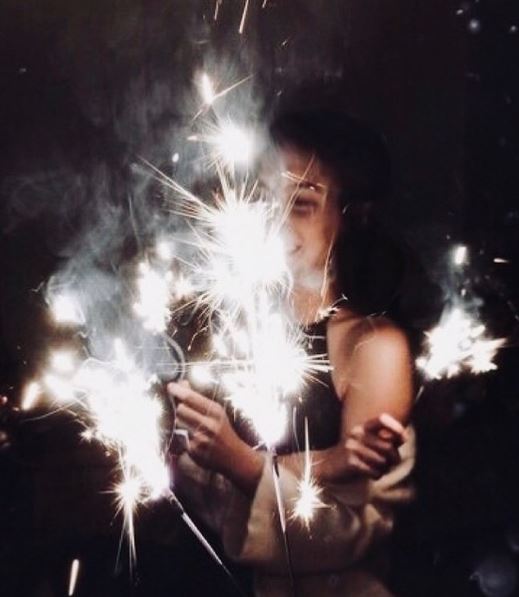 Before you hit the firework wall in your later years and develop a real "get off my lawn" attitude, you have to take advantage of New Hampshire's legal sale and use of some serious fireworks. These aren't your state's sparklers. We are talking cone fountains, roman candles, mines, helicopters, and reloadable mortars. Your inner pyromaniac will go crazy with all the firepower at your fingertips.
If you can drink responsibly and operate fireworks, you will appreciate the state's tax-free liquor as well. Stop by one of the state-run booze sellers and load up on whatever your heart desires.
New Jersey: See A Show At The Stone Pony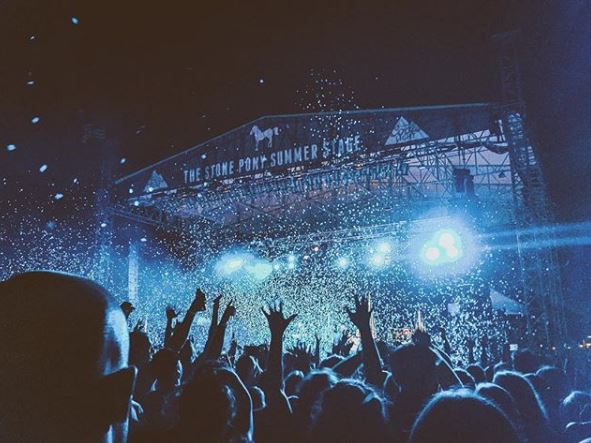 At this point, this Asbury Park venue is the stuff of legend. Though most widely known as the place that helped launch Bruce Springsteen's career, Jon Bon Jovi also got a start here. The club has had some low points (including almost closing in the late 1990s), so there's almost a feeling that you need to get there while you can, despite the stability they seem to have achieved after a renovation in 2000. Regardless, why wouldn't you make the rock pilgrimage that fans from around the world take daily?
If you wanna make the most of your trip, go in the summer and enjoy a show at the beachfront outdoor stage.
New Mexico: Visit The Meow Wolf Art Complex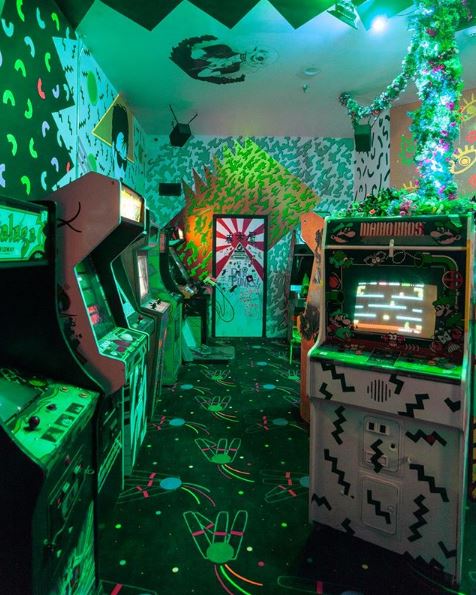 In February 2008, a bunch of young people looking to give Santa Fe an alternative art and music venue formed an artist collective. Meow Wolf began by leasing small commercial spaces to hold shows, but it took eight years for them to open their first permanent space — thanks in part to a healthy infusion of cash from George RR Martin, who helped them to lease and renovate an old bowling alley.
These days, it's a completely transformative space filled with art installations, video and music production, and extended reality content. It's… strange… but also amazing.
This is a weird space and we don't want to tell you how to visit but some magic mushrooms wouldn't be a terrible idea (if you can handle psychedelics and crowds). Otherwise, just enjoy one of the most singular experiences you can have in New Mexico sober as can be.
New York: Get A Tattoo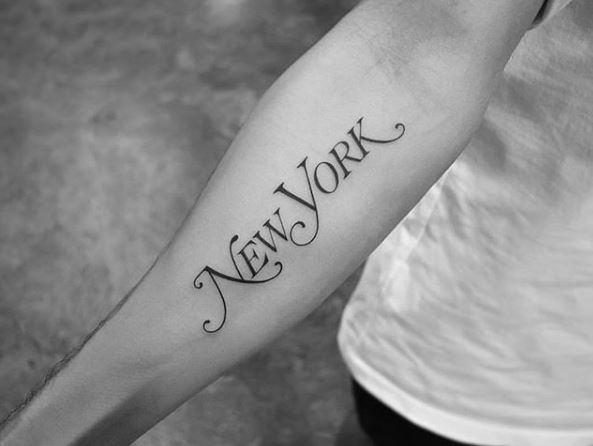 Can you get a tattoo anywhere? Probably. But New York City has a larger-than-average number of excellent inkers, which is super impressive when you take into account tattoo shops as we know them have only been legal since 1997. Following a hepatitis B outbreak in 1961, they were banned for decades. These days, there are hundreds of licensed shops catering to people who want to get inked. And both industry veterans and visionary newcomers can be found with relative ease.
Regardless of whether you're looking for American Traditional, Japanese-style, or Instagram-friendly micro-tattoos, you can get your work done by one of the best artists in the game. Some studios even host people like Kat Von D and Oliver Peck, if you want permanent art from someone with television cred.
North Carolina: Work Your Way Through The Raleigh Beer Garden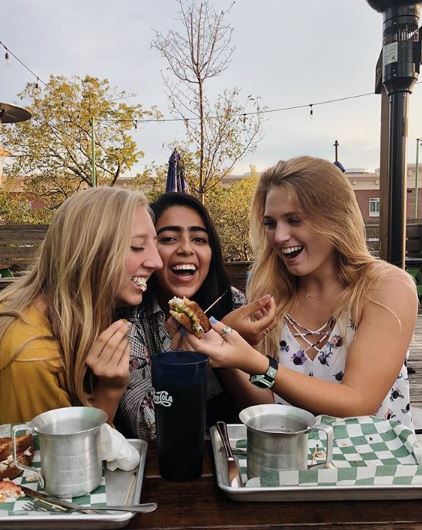 Opened in 2015, the Raleigh Beer Garden took the beer world by surprise when the massive three-story space asserted itself as the world's biggest beer garden. With over 375 unique draft taps, they earned the designation. For people looking to explore local brews, the first floor serves 144 North Carolina beers, while the second floor offers another couple hundred options from everywhere else. Looking for a hard-to-find beverage that you remember from your travels? This is the place to go.
You could visit the couple dozen breweries on the Raleigh Beer Trail and have a great time, but the sheer volume of offerings at this beer garden make it a delightful challenge. You obviously won't get through them all in a single night, but no one is stopping you from coming back over and over again.
North Dakota: See Fargo At The Fargo Theatre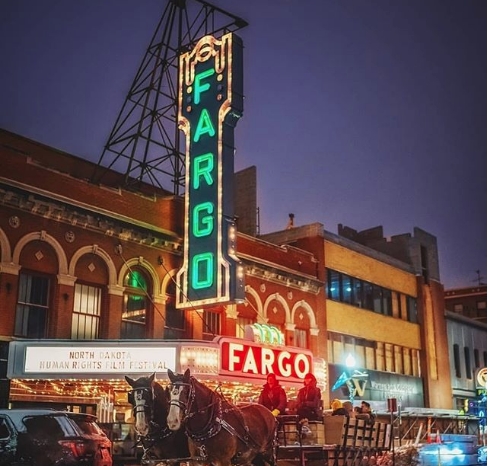 It gets cold up in North Dakota. So, snuggling into a warm movie theater and letting the lights flicker before your eyes in the perfect escape. Fargo, North Dakota, has one of the coolest old movie houses in the country, The Fargo Theatre. The movie theatre has a very old-school vibe with cushy seats, old technicolor curtains, and the fresh smell of popping corn wafting through the air. It's the perfect spot to watch the Coen Brother's classic, Fargo.
Every month, they show a classic movie, and it's often a big event. Keep an eye on the classic movie program to see when Fargo or another of your faves might play. The good part is that a ticket for a classic film is only $5, leaving you plenty of cash for an extra large popcorn, Cherry Coke, and plenty of Red Vines.
The theatre also hosts a film festival, comedy fests, and concerts throughout the year.
Ohio: Do The Concept Bar Trilogy In Cincinnati
We get that Cincinnati isn't the biggest or most exciting city in the Midwest, but that doesn't matter because it has three cinema-inspired bars that easily make it a must-visit destination. The people at Gorilla Cinema paired their passion for film with the confidence to take a bit of a whackadoo approach and opened Overlook Lodge, a rustic bar based on the hotel in The Shining; Tokyo Kitty, a Japanese-style karaoke bar inspired by the traveler's POV in Lost in Translation; and Video Archive, a video store speakeasy that looks to Quentin Tarantino for inspiration.
Cocktails, kitsch, and pop culture? Sign us up.
It's worth noting that Video Archive legit has shelves of VHS tapes and you have to pull one of them to open the secret door to the bar. These are the kind of details that let you know you are in for a good time.
Oklahoma: Play College Student At Eskimo Joe's
More than half of the population of Stillwater is between 18 and 34, thanks to Oklahoma State University. Because of that, there are some awesome festivals, restaurants, bars, and coffee shops. Plus, the town is the birthplace of the red dirt genre, which blends country, blues, folk, and rock, so it's worth making an effort to combine all of these things at the locally famous Eskimo Joe's — a restaurant and bar that features live music and a ton of late-night drinking activities. Musicians like Garth Brooks and the All-American Rejects played here early in their careers.
If you are a cheese fries lover, maybe it will matter that the elder President Bush spoke highly of them in a commencement ceremony at OSU. We don't know what the man's cheese fry judging credentials are, but he isn't wrong.
Oregon: Enjoy Beer And Nature In Bend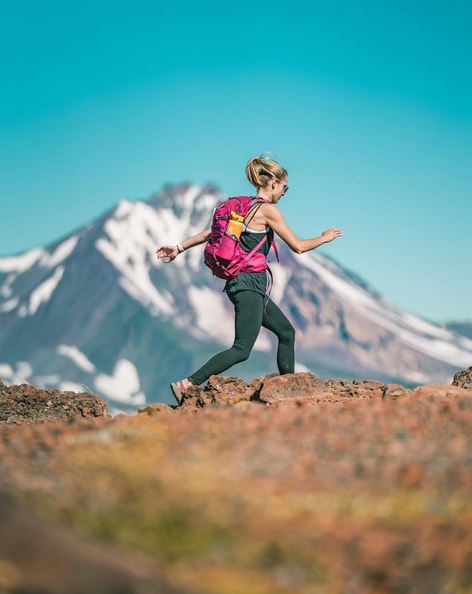 People are still moving to Oregon in big numbers, but lately, the focus has shifted from Portland to the mountain town of Bend, which has the most breweries per capita of any city in the state. It also has opportunities to participate in just about any outdoor activity you can think of. You can just as easily go snowshoeing as you can go paragliding. The Bend Ale Trail beer tour of the city is worth taking, especially if you pick one of the options that hauls you around in a horse-drawn carriage. To maximize being outside and drinking beer, we vote for the Brews and Views Canoe Tour, which lets you quaff beer while paddling around the Cascade Lakes.
Bend can also be a great place to try out the vanlife and maximize your time outdoors. A company called Ramblin' Vans rents out campervans that include beds, coolers, water, and kitchens.
Pennsylvania: Go Tubing On The Delaware River
The beer, sunshine, fresh water combo is one that's hard to beat, so we have no qualms about insisting 20-somethings spend their hot summer days lazily drifting along the crystal-clear Delaware River with good friends and good brews. Skip the pool and take a scenic ride. Be sure to break to explore little islands along the water. Climb some rocks. Do some sunbathing. If you're industrious, include some picnic or barbecue time.
If you have a main squeeze and haven't tried the two-person snuggle tubes, look around for one to buy or rent. A day on the river gets so much better when you are pressed up against someone you crush on.
Rhode Island: Visit Musée Patamécanique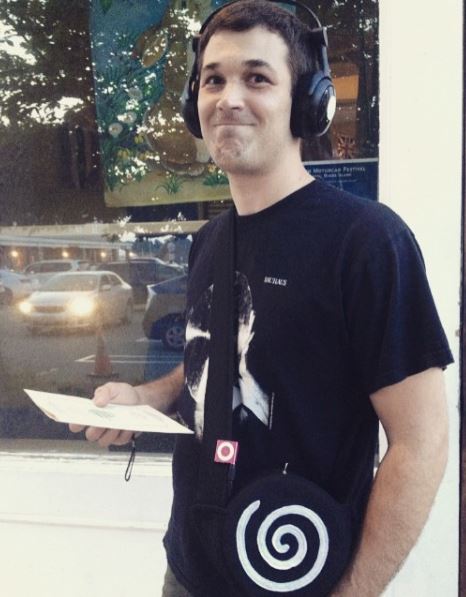 Founded in 2006, this small, hidden museum bills itself as one-part automaton theater and one-part cabinet of curiosities. The Musée Patamécanique is located in the Historical District of Bristol and offers tours by appointment. Guests gather at sunset in a pre-determined spot and a guide takes them through both indoor and outdoor environments for the nest 100 minutes or so. Every tour is different and involves varied stops. The material clearly has ties to the absurd, so expect exhibits like The Earolin, a two-foot-tall holographic ear that plays the violin and an olafactory clock.
If you want to grab drinks first, be aware that they won't let you go on the tour if you look like you are drunk, so maybe do the tour first and then go to a bar and talk through what you experienced with your friends.
South Carolina: Do Some Day Drinking At The Rooftop Bars in Charleston
Although for much of the summer most people will be scouting for bars with air conditioning, on a nice day, you really can't beat an afternoon spent with a drink in your hand and views of Charleston spreading out before you. The Pavilion Bar is a standout because the roof has an infinity pool in the middle of everything. When the sun goes down, the staff tops it with plexiglass, and it becomes a dance floor. Plus, the views of Charleston Harbor and Market St. are choice.
The city has more than two dozen rooftop bars (most of which are downtown), so you have options. Consider planning a few stops and making a day of it. Bonus points if your last bar is on the top of a hotel where you can crash and recover.
South Dakota: Hit The Roadside Attractions On I-90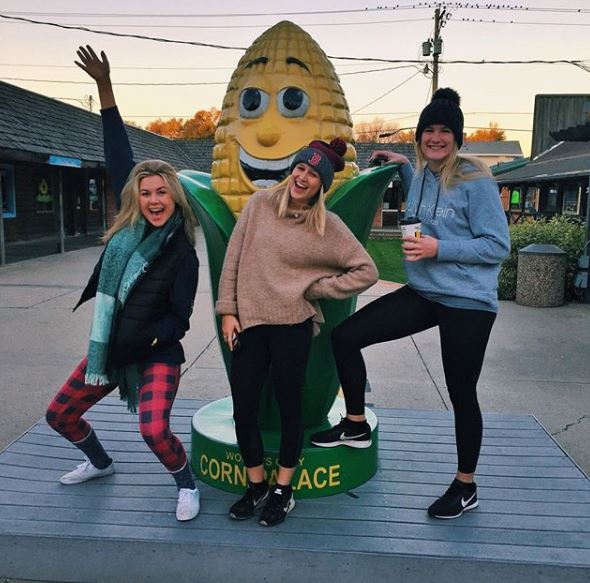 South Dakota legitimately has some of the most scenic drives in the country, and we wouldn't blame anyone who wanted to cruise through the Badlands or watch the sites roll by as they made their way between Rapid City and Lead. It is absolutely great driving. However, there is also something to be said for taking full advantage of the 80 MPH speed limit and hitting up the remaining roadside attractions on the drag between the Badlands and Sioux Falls. Think of the Instagram potential provided by Wall Drug, the famed Corn Palace, and the giant dinosaur statues.
This is the kind of silly mini-road trip that makes for great pictures, stories, and memories. Plus, all of the attractions are so tied to the state itself that they are iconic in their own way.

Tennessee: Go To Dollywood
Look, was there going to be another choice? This may be the biggest ticketed tourist attraction as well as an experience that you could feasibly enjoy at any age, but that doesn't stop Dollywood from being a place you must visit in your twenties. Between the thrill rides and the featured traditional music and crafts of the Smoky Mountain region, there is so much to do. The Lightning Rod coaster alone is worth the trip, as it set the record for the fastest Woodie when it was built, hitting 73 MPH.
You could head to the other end of the state and visit Graceland if Elvis is more your speed than Dolly. It makes for an interesting tour, but it's not even close to as much fun overall.
Texas: Go To The Houston Livestock Show and Rodeo
Considered the biggest rodeo in the world, the Houston Livestock Show and Rodeo dates back to 1932. These days, it covers a lot of bases. Expect to be entertained and educated, as showcasing Western heritage is a big part of it. But so are bacon-wrapped turkey legs and deep-fried pecan pie; it's more like going to a fair than to school. Plus the event has raised over 475 million dollars for the students of Texas, so you can feel good about the money you are spending.
If you think it sounds fun but aren't down for watching bulls get roped, hit the stages for one of the concerts. Past acts have included Usher, Elvis, Reba, George Strait, and Taylor Swift. Cardi B is playing this year.
Utah: Raft Down The San Juan River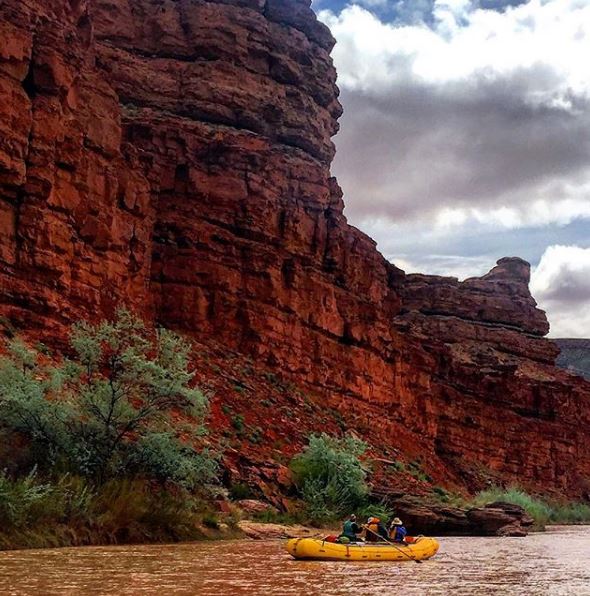 Bears Ear National Monument was one of the first genuine efforts to invite Native involvement with public lands, making it a pretty moving locale. Though it remains largely rugged, it still includes tribal access for traditional plant and firewood gathering and for ceremonial purposes. For visitors, its wild scenery makes a great backdrop for adventures, none of which is more exhilarating than riding river waves as red cliffs and the remains of ancient Pueblo culture fly by. Think well-preserved rock art and Native American cliff dwellings.
You can also hike the Valley of the Gods if you need more fun while you are visiting. If you have a group of active friends looking to spend a day in nature, Bears Ear can't be missed.
Vermont: Travel The Cheese Trail
With the rise of craft brewing, most states have pretty solid beer trails, but Vermont offers up what we really crave: a cheese trail. With over four dozen cheesemongers mapped out for visits, even the lactose intolerant will feel the draw of all that artisanal cheddar, funky blue, creamy gouda and fresh chevre. Beginning in Plymouth, the 280-mile loop probably isn't something you can manage as a day trip, but no one will blame you for hitting the trail for a longer stretch.
If you are really interested in cheese, many of these farmstead alchemists also offer tours and classes, so consider getting in on one of those. In no time, you will be that friend who always has cheese facts to contribute to dinner conversations, and people love that.
Virginia: Go To Drag Brunch at Godfrey's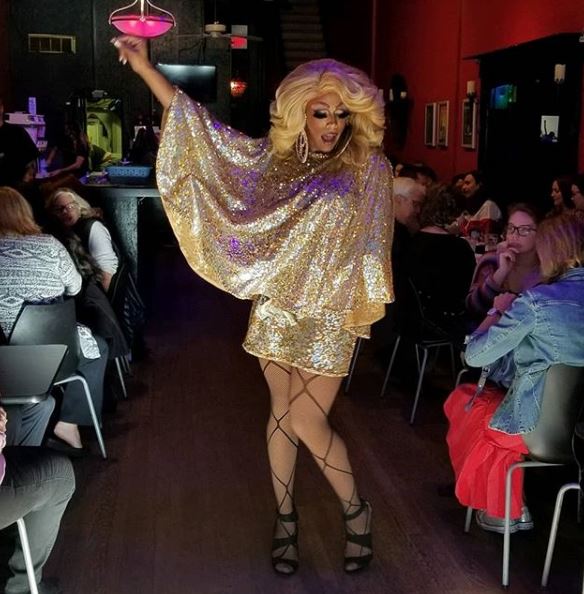 As the state tourism campaign proudly declares, "Virginia Is for Lovers." And the city of Richmond is very inclusive with that message, proudly incorporating diversity throughout the city's many offerings and making real efforts with LGBTQIA tourism. Godfrey's has been a mainstay of local entertainment since it opened in the summer of 1997. Initially, it was a restaurant, then it evolved into a dance club.
Naturally, it took very little time for Godfrey's famous Sunday Drag Brunches to swell in popularity. Seriously, you need a reservation, or you are never going to get in. There are two seatings for brunch on Sunday and both are later in the morning, so you can totally party the night before and have a little hair of the dog with your meal. Most hangovers only need a drag performance and a bloody Mary to improve.
Washington: Spend An Evening At The Pink Door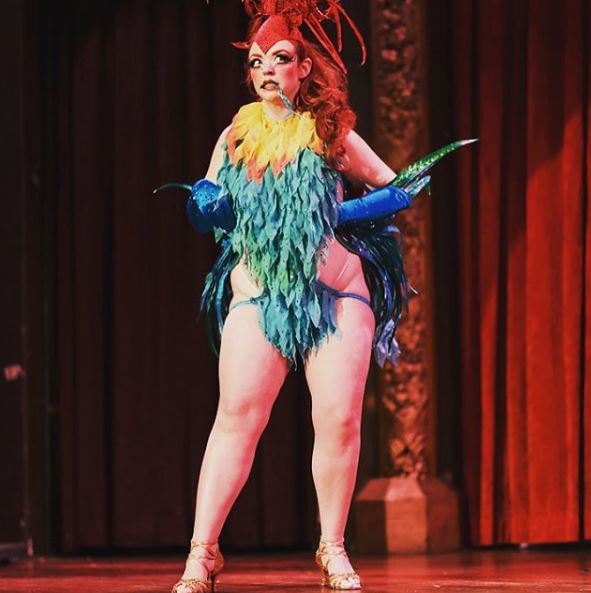 When it comes to strip clubs, there can be no competition between Seattle and its southern neighbor Portland. Hands down, the Oregon city whomps all over Seattle. However, Seattle edges ahead when it comes to burlesque — which is very popular in the Pacific Northwest. And The Pink Door bills itself as the longest running cabaret and burlesque in the region. Since 1981, the restaurant has included nightly entertainment like aerialists, trapeze artists, and roving tarot readers. Plus, the Italian-American food they serve is genuinely good.
If you feel like playing tourist, The Pink Door is right by Pike Place Market. We won't blame you if you want to start your evening on the waterfront ferris wheel.
West Virginia: Go To Bridge Day
Every third Saturday in October, thousands of people make their way to the New River Gorge Bridge in Fayetteville to watch daredevils BASE jump 876 feet into the gorge. The bridge itself is massive. In fact, at one time it was the largest arch bridge in the world. So seeing people fly off of it is really something. And it isn't just a few jumpers doing it. In 2017, there were 348 jumpers from 33 states. That's a whole lot of entertainment.
If you want to jump from the bridge on Bridge Day, you have to have made 200 skydives, so be prepared to have proof of your prowess. However, if you have the chops, this is definitely something for which you should sign on.

Wisconsin: Attend Summerfest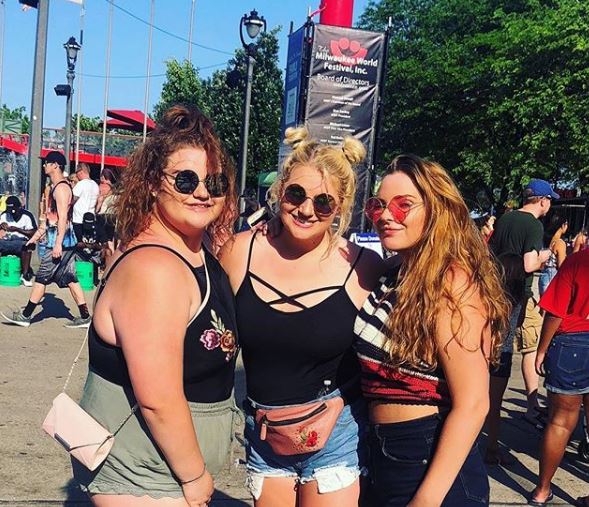 In 1999, Guinness World Records confirmed Summerfest is in fact "The World's Largest Music Festival," making it something you absolutely have to go to at some point if you are in Wisconsin. Held at the 75-acre Henry Maier Festival Park on the lakefront, the festival lasts for eleven days and features over 1000 performances. From emerging artists to bona fide stars, the lineup provides something for everyone and provides opportunities to seek out exactly what you want to hear and to bail when you just aren't that interested.
As an added bonus, there is a ton of food from local restaurants, and that means you can spend just as much time sampling cuisine as you do musical artists.
Wyoming: Hike Snow King Mountain
Jackson Hole sits in the shadow of Snow King Mountain, which serves as a challenge to anyone looking to assert they are a Wyomingite. There are almost two miles of inclined trail that ascends more than 1,500 vertical feet from the base to the summit. The hike offers some amazing views of the Tetons and of the town itself, which is a draw that has some locals making the climb on the daily. To be fair, when the chairlift is working, some of them opt to pay five bucks to take the short way down.
In the winter, the King is covered in snow and makes for awesome skiing and snowboarding, making it a year-round destination for outdoorsy people. So grab some friends and plan a day in nature.