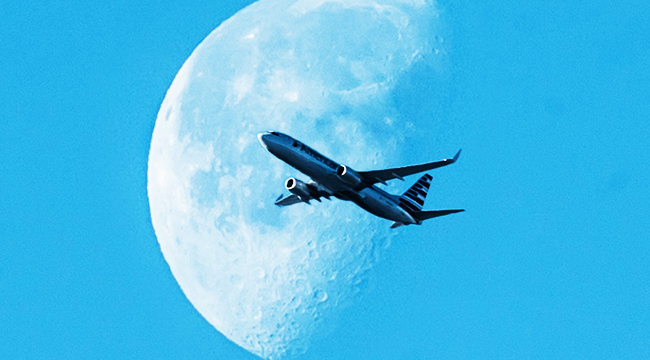 We're in a weird time in the travel industry. The winter shoulder season is winding down. Spring Break is here. Prices are a bit all over the place. On the one hand, airlines are fighting over which of them can get you to Hawai'i the cheapest, hotels are offering discounts, and tour companies are ramping up their sales for summer trips. On the other hand, if you do a cold search for a hotel room, flight, or trip, you'll likely find expensive prices.
This all means that you need to be a little on your toes when looking for great travel deals. The good stuff is out there, you just really need to shop it right now. Are you keeping an eye on Secret Flying? What about the #ErrorFare hashtag on Twitter? Keep your heads in the game, fam!
Below are the best cheap flights, hotel discounts, and travel deals that will make you race to book something right now.
TOP THREE DEALS OF THE WEEK:
$49 FLIGHTS TO HAWAI'I ON SOUTHWEST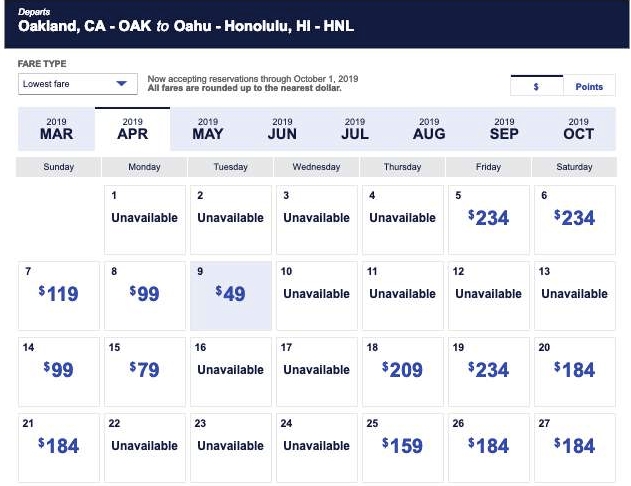 We've been teasing this ticket for two weeks now. Other airlines have already lowered their prices dramatically. Now, the time has come to book a flight to Hawai'i for only $49 each way with Southwest.
A couple of BIG caveats here. This is a ticket from Oakland, CA to Honolulu. And that price tag is really only available a couple of days throughout the next couple months. For instance, the first ticket for $49 we found was in early April. Tickets for that same month ranged anywhere from $79 to $600 for that same one-way flight. So to take advantage of this one you're going to need to be in the Bay Area and fly on a really specific day.
Still, $49 to get to Hawai'i is a price we may never see again.
SAVE UP TO 82% OFF KARISMA HOTELS & RESORTS
Karisma Hotels & Resorts offer world-class luxe experiences all over the world. They have a long list of great properties that cater to you. If you want an adults-only experience, they've got you covered. Looking for something more boutique and experiential, they've got you covered there too.
Currently, their special offers range in savings at specific resorts from 20 percent to 82 percent off stays. The latter is an 82 percent discount at Xolumado resort where prices are currently $108 per person per night (down from $372 pp/pn). You just can't beat that price for a slice of paradise.
EARN 100,000 POINTS WITH MARRIOTT BONVOY CREDIT CARD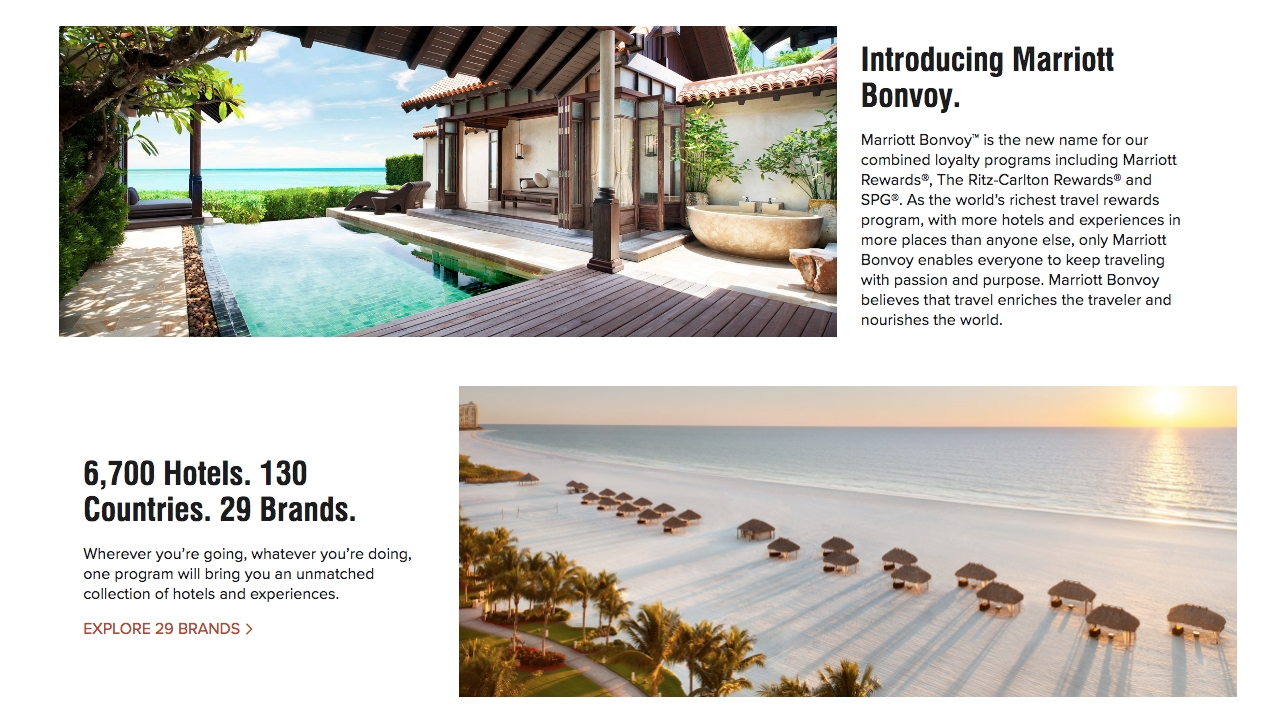 We can't stress enough how important it is to use credit cards with points programs if you want to save on travel. But not all cards are created equal. You have to find one that offers legitimately good benefits AND works for you.
Marriott's new Bonvoy Card might just be that card. They're offering 100,000 points which you can redeem on everything from cash to gift cards to travel if you spend $5,000 in the first three months. They'll also give you 15 Night Room Credits which you can use on staying at one of the thousands of Marriott's around the world. Plus, you'll get Silver Elite status which gives you a long list of benefits when booking a hotel room (think free late checkout and extra points).
The best part is that you'll earn more points when you spend on travel, car rentals, flights, nights out, groceries, and more. This is how you save that cash on travel.
BEST FLIGHTS OF THE WEEK:
MARCH AIRFARE SALES TO IRELAND WITH CIE TOURS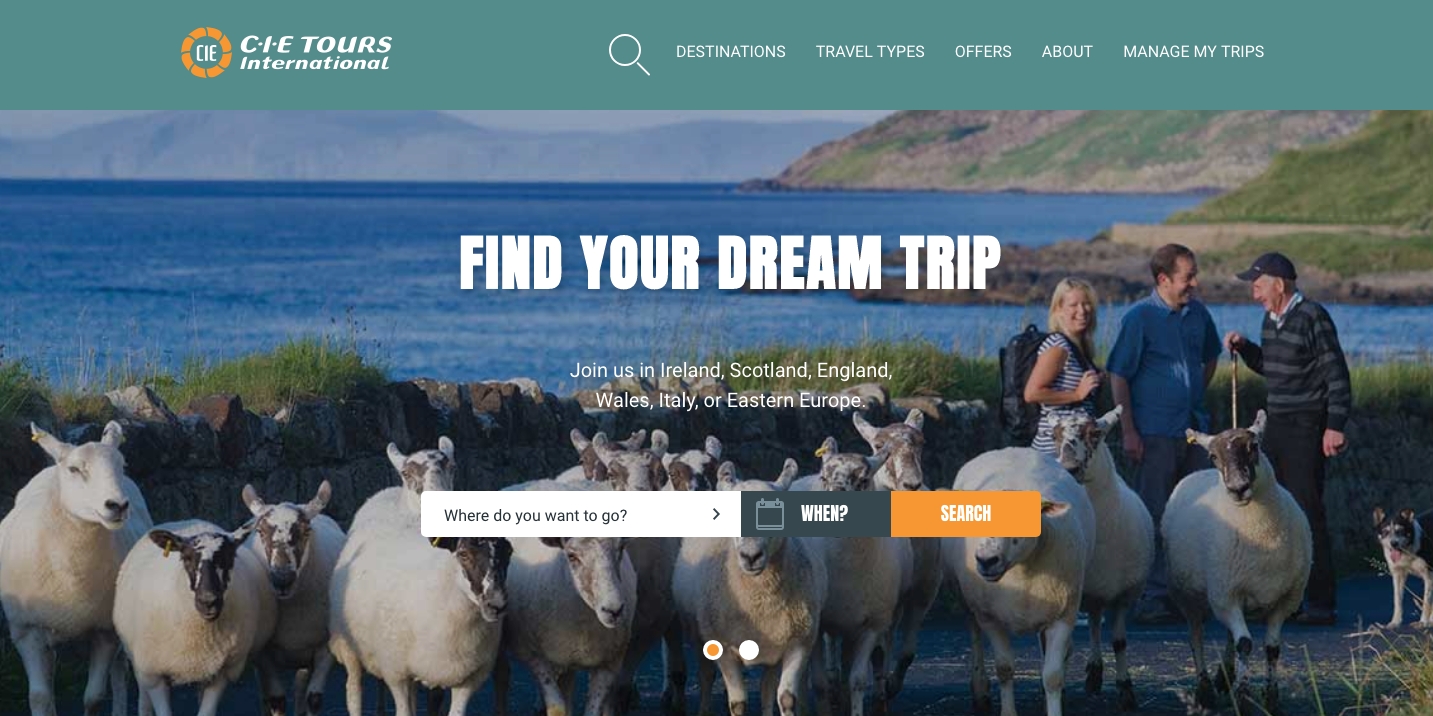 With St. Patrick's Day coming up, finding a great flight to Ireland should be a priority. If you're looking for some insider prices, check out CIE Tours. They're offering roundtrips to Dublin and Shannon airports from the East Coast for as little as $399. Roundtrips from the West Coast are a little steeper at $699.
72-HOUR SALE WITH NORWEGIAN
Norwegian offers budget-minded travelers a great way to get across the pond without breaking the bank. They're running a 72-Hour Sale right now. If you can book before 11:59 PM on March 6th, you can score tickets for as low as $95 each way to and from Europe (Bergen, Sweden).
Prices are also on sale across most of Norwegian's destinations. You'll be able to find tickets to Copenhagen, Oslo, and Stockholm for $150-$190 each way.
$70 FLIGHTS FROM MIAMI TO GRAND CAYMEN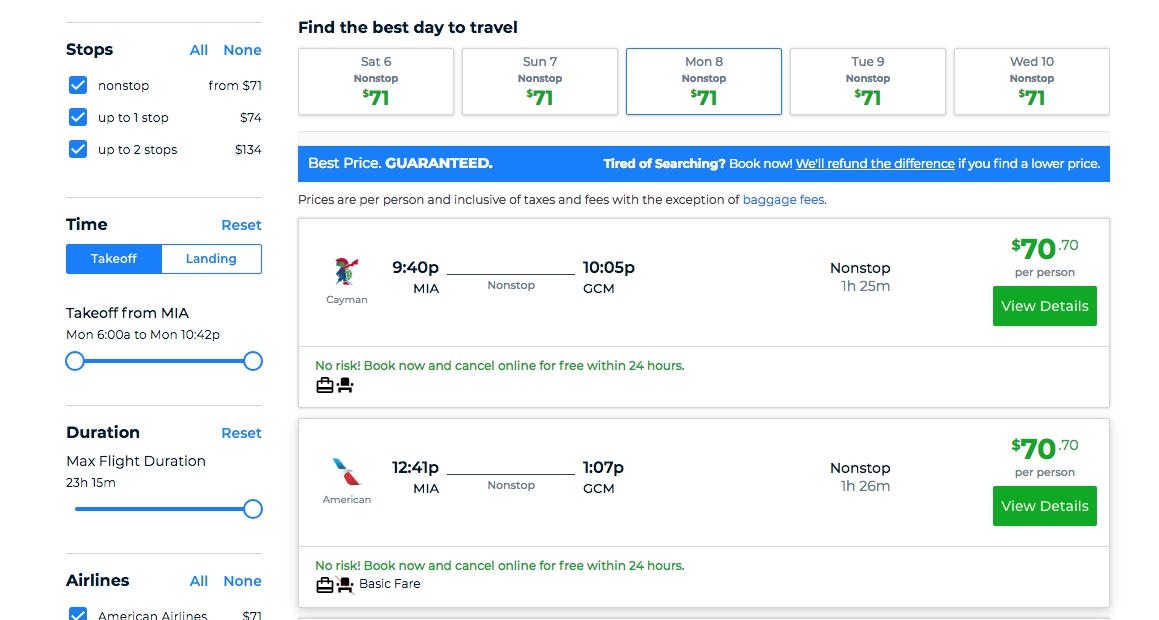 The Caribbean for $70 each way? Yeah, you can't beat that. Granted this is a flight from Miami. Still, that's $140 roundtrip for a weekend escape to paradise over the next few weeks.
ROUNDTRIP FLIGHTS FROM BOSTON TO SAN JUAN, PUERTO RICO FOR $265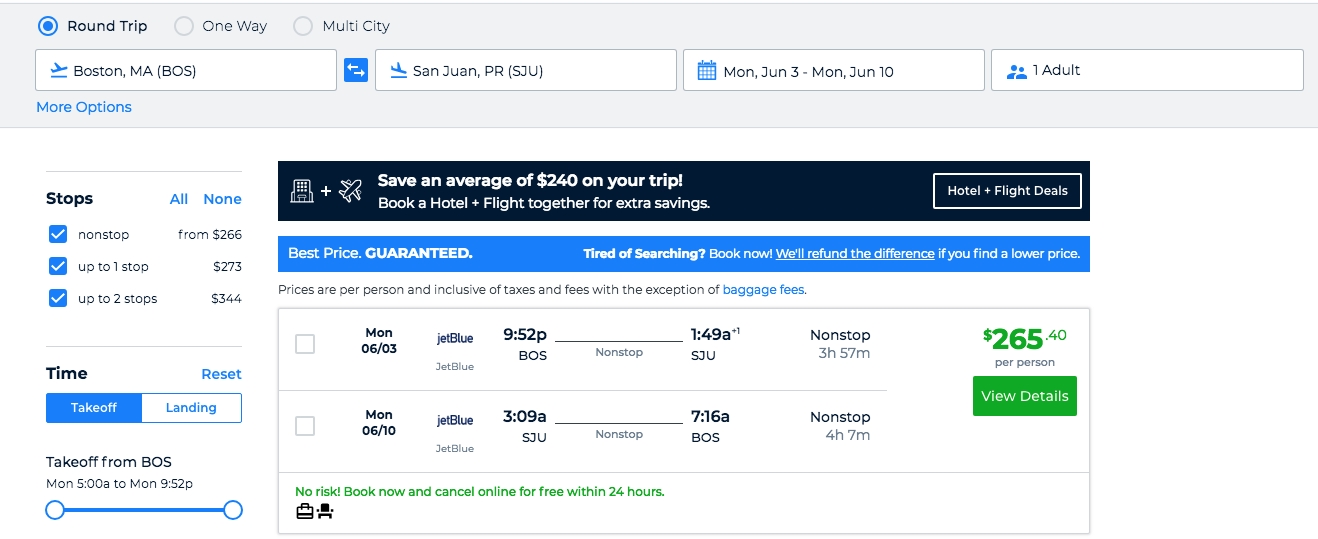 Puerto Rico is always a great option for a long weekend or Spring Break. Right now, flights from Boston to San Juan are only $265 roundtrip with JetBlue. You'll also be able to find discounted prices from JetBlue's other routes to Puerto Rico if you shop it.
ROUNDTRIP FLIGHTS FROM NEWARK TO FORT LAUDERDALE FOR $104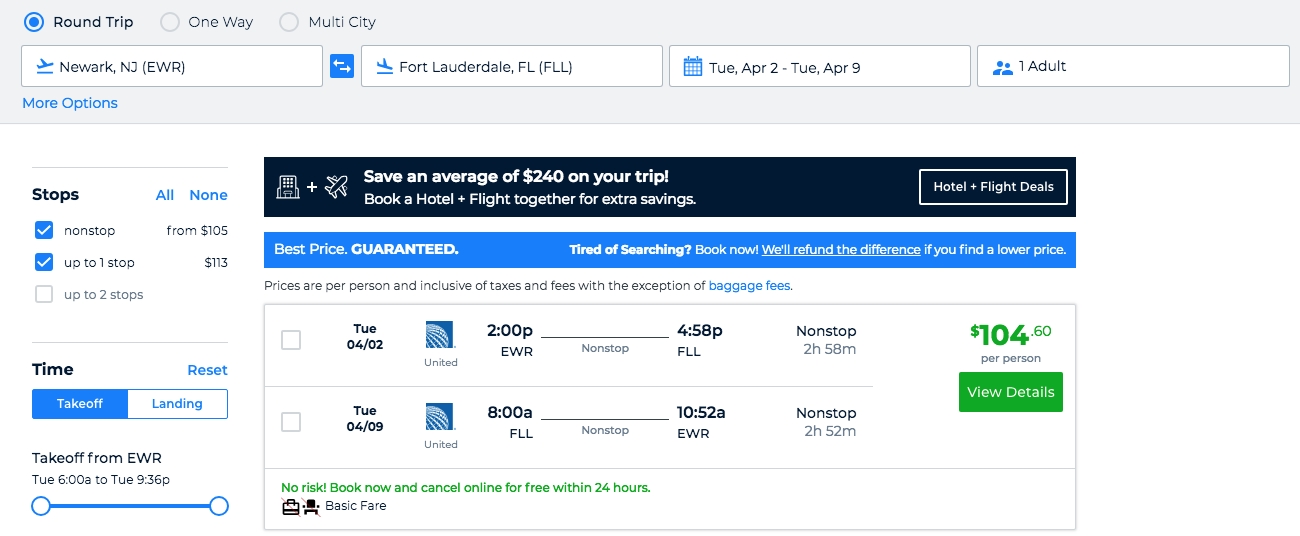 This one's pure Spring Break. $100 roundtrip from New York to Florida is unbeatable. The United flight we found was for the first week of April but there are prices nearly that cheap in March as well.
STEEP DISCOUNTS ON FLIGTHS TO HAWAI'I ON MAJOR AIRLINES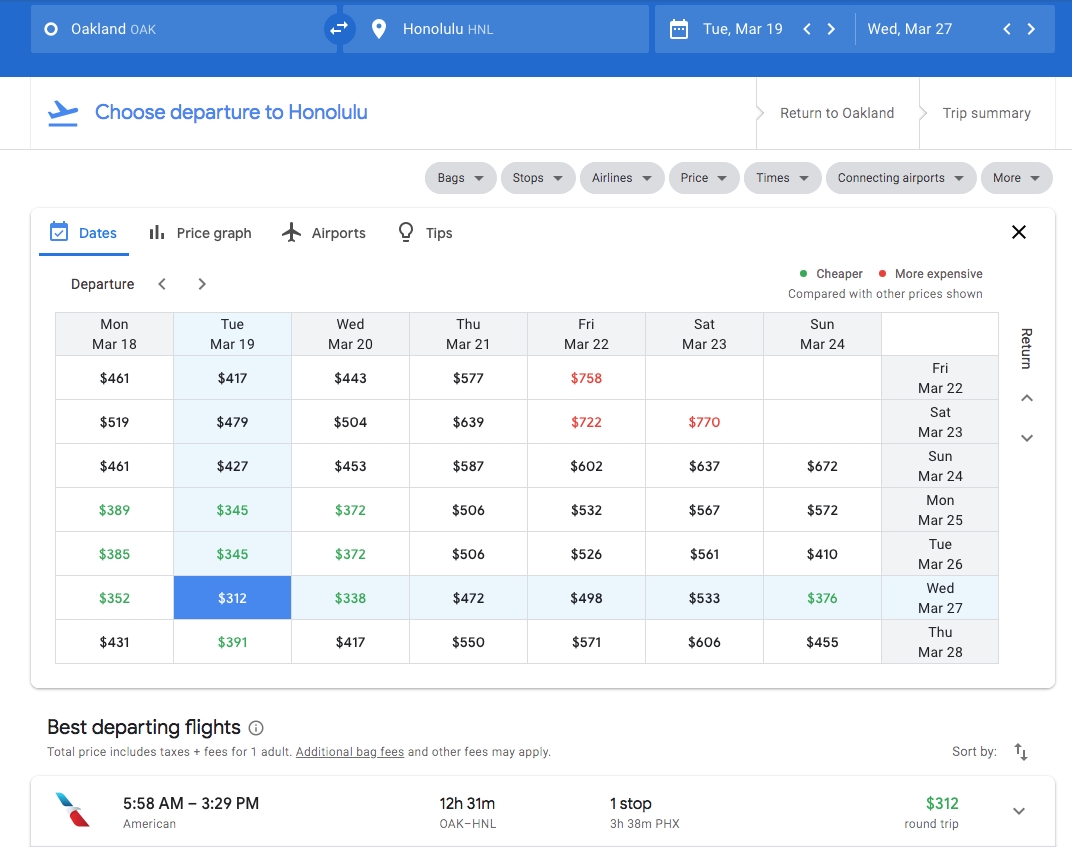 Bringing it all back around, most major U.S. airlines are offering steep discounts on their flights to Hawai'i right now thanks to Southwest's new route. Flying from the West Coast is clocking in between $250-$350 roundtrip. East Coast flights are closer to $300-$450 roundtrip on Alaskan, United, American, and Delta.
Our best advice is to go to Skyscanner or Google Flights and find the perfect price on the best dates that suit you.
BEST TOUR AND PACKAGE DEALS OF THE WEEK:
TAKE A TATTOO CRUISE OR A DRAG CRUISE WITH U BY UNIWORLD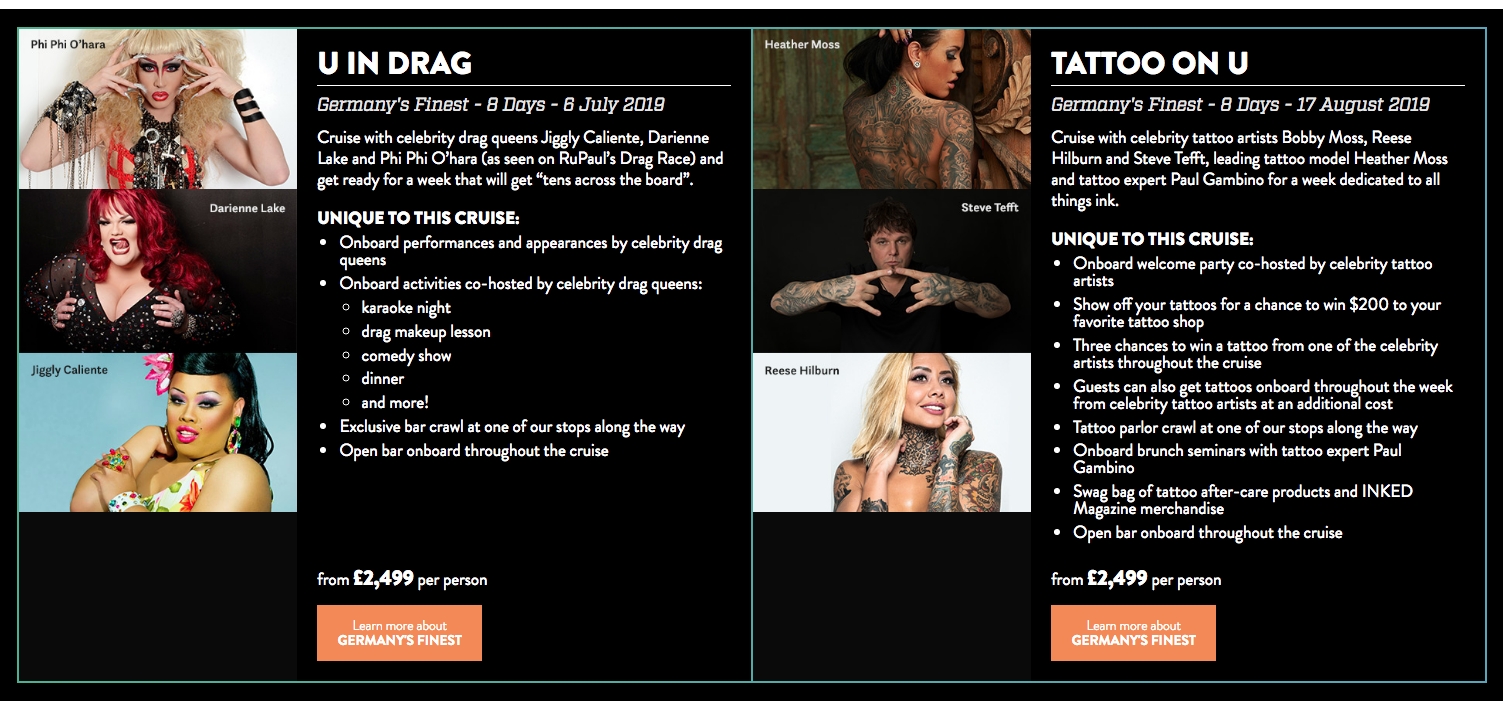 U By Uniworld is the small-boutique cruise for travelers who want an experience that runs deep. Their river tours through Europe are some of the hippest trips on the travel market. This year, they're ramping up that experience with U In Drag and Tattoo On U.
U In Drag will be a chance to cruise through Europe with celebrity drag queens Jiggly Caliente, Darienne Lake, and Phi Phi O'Hara (of RuPaul's Drag Race fame). There will be karaoke parties, comedy shows, and make-up lessons.
Tattoo On U will be a chance to cruise Europe with celebrity tattoo artists Bobby Moss, Reese Hilburn, and Steve Tefft, tattoo model Heather Moss, and tattoo expert Paul Gambino. There will be tattoo tutorials, free tattoo giveaways, tattoo parlor tours in cities, and a tattoo parlor onboard every day (for purchase).
These are two of the most unique tours you can take in Europe this summer.
INTERNATIONAL WOMEN'S DAY DEALS AT COPPER MOUNTAIN SKI SLOPES, COLORADO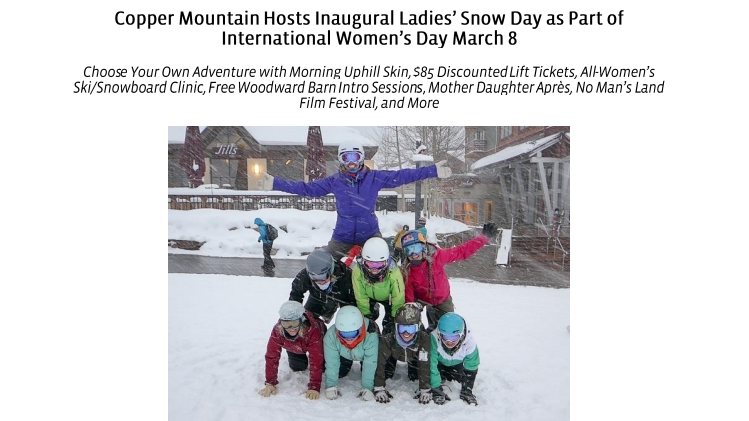 The chances of hitting the ski slopes are waning as spring rapidly approaches. This Friday, Copper Mountain Ski Slopes out in Colorado is offering a special deal for all women in celebrating of International Women's Day. You can score a discounted rate of $85 for the day if you book online. That's a markdown from the $178 window price to hit the slopes. There will also be free activities from free lessons to apres ski tastings.
SAVE BIG ON ACTIVE TOURS WITH G ADVENTURES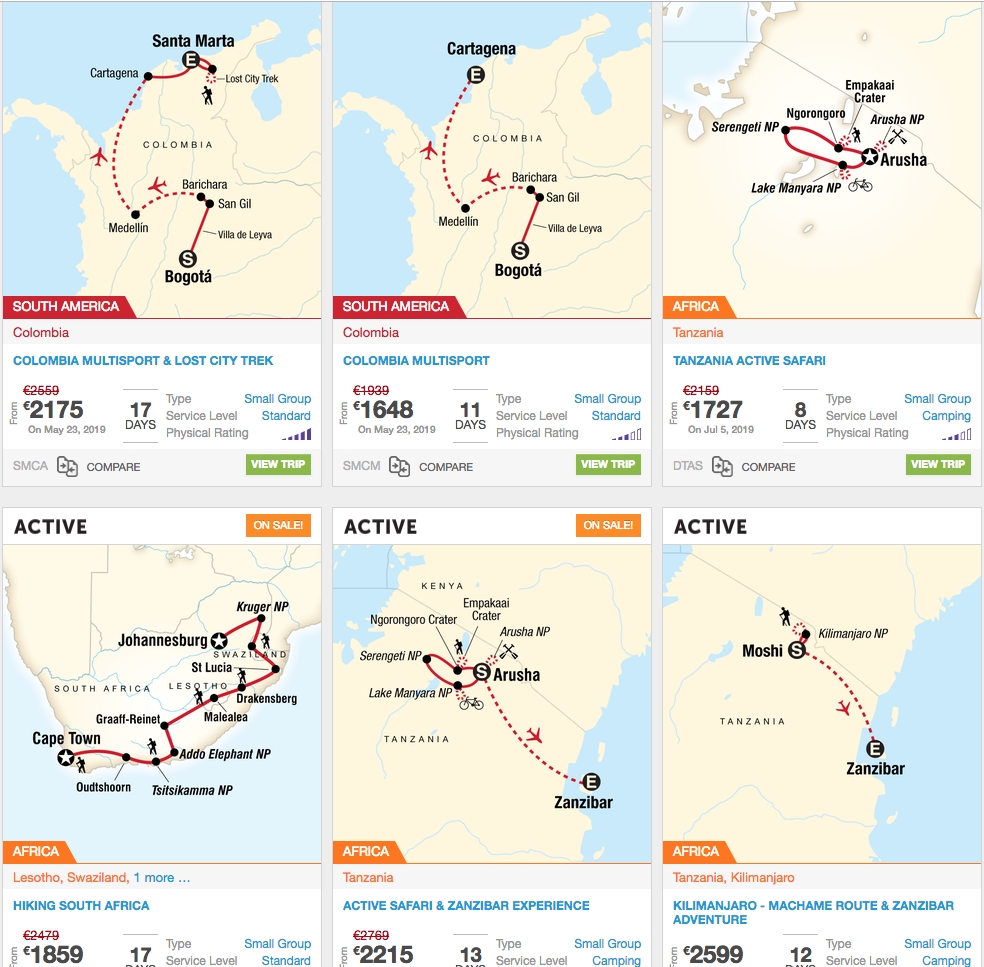 Active Tours are a great way to see the world and keep up your fitness regiment at the same time. Look, we all love to eat amazing food when we travel, party a little too hard, and indulge. Having a few hours of hard-trekking in between the binges is going to help you work off those calories.
G Adventures Active Tours folds in trekking and hiking as part of the trip to make sure you get your burn on. The best part is that their Active Tours are on sale right now. You'll be able to save hundreds on trips all over the world.
UP TO 50% OFF WINDSTAR CRUISES DURING THEIR SPRING SALE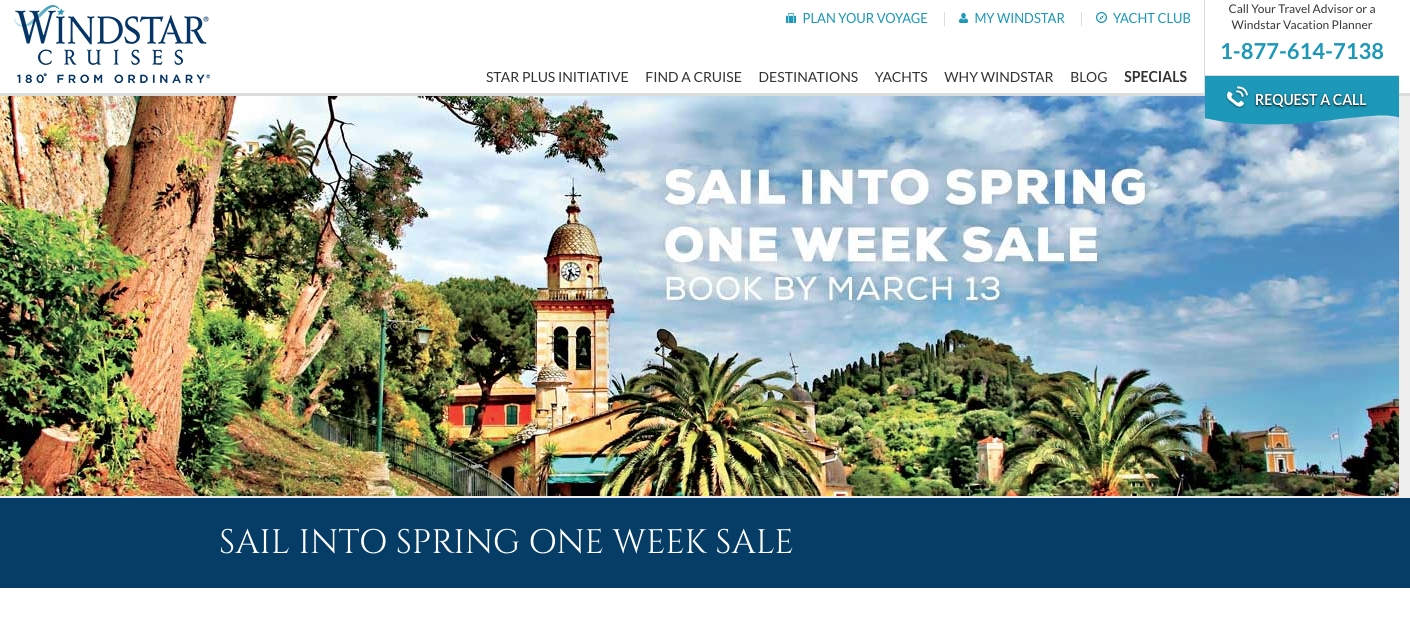 Windstar Cruises is the food lover's cruise. The cruises also have the advantage of being under sail (wind power) to help minimize their need to burn fuel. That's a win, even if a small one.
Windstar is currently offering a Spring Sale with fares cut by as much 50 percent. That means trips like Baltic Delight are marked down from $10,000 to $4,399. It's a dramatic saving. If that feels a little too steep, we totally get it. The best deal from Windstar this week is a Caribbean cruise that was $4,199 that's now only $1,799 per person. That's a seriously managable price for a week on a cruise where all the food was designed by James Beard Foundation chefs.
Book A Cruise Here

20% OFF CITY WONDERS TOURS IN EUROPE
So… once you get to Europe you want to see stuff, right? If you're in Paris, London, Rome, Florence, Barcelona, Milan, or Venice, one great way to see the major sites is with City Wonders. The tour company offers experiences with experts you otherwise would never get. Think wine tours of Tuscany with certified sommeliers or art tours of the Uffizi Gallery with art doctorates.
Currently, City Wonders is running a 20 percent discount on their tours. For a lot of tours, that's ten to 20 bucks off — or, a meal out. For other tours, that could mean $50 off. That's enough savings to buy a case of table wine or olive oil to bring home.
BEST HOTEL DEALS OF THE WEEK:
50% OFF THE MOB HOTEL IN PARIS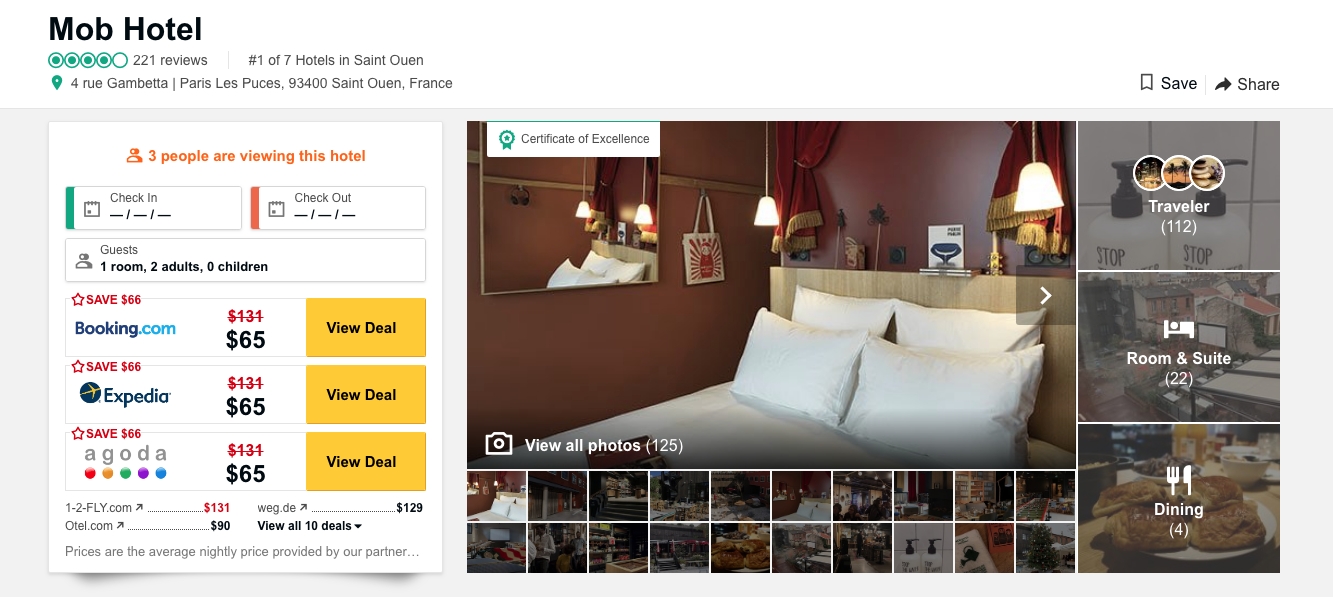 The MOB Hotel in Paris is everything you want a chic boutique hotel in Paris to be. The food is on-point. The bars are sexy good times. There's even a killer live music scene.
Right now, you can snag a room for half-price. That's $65 per night instead of $130. That means you can either stay twice as long for the same amount of cash, or you can save that money to spend on all the wine and cheese you're going to want to eat and drink in Paris. Your call!
STAY AT A POPUP HOTEL THIS SPRING WITH COLLECTIVE RETREATS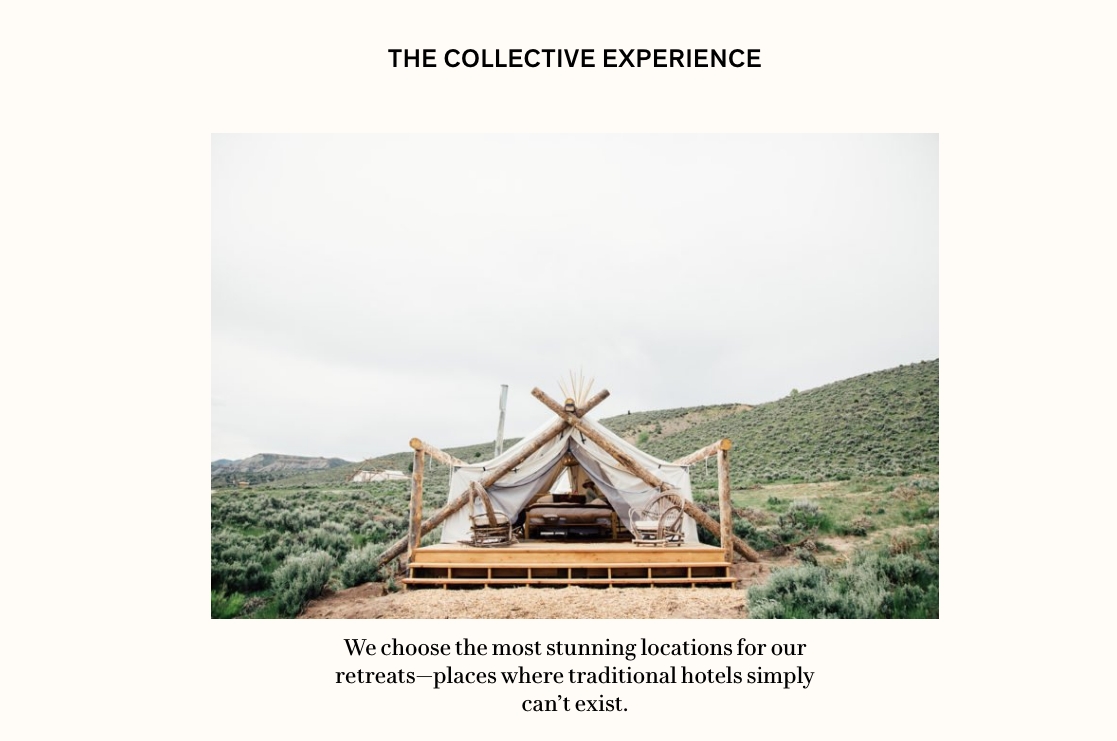 Pop-up glamping doesn't have to be just for the mega-rich. Collective Retreats is changing that perception by bringing plush tent life to the whole country with pop-up glamping experiences in places like New York City and keeping prices manageable.
This year you can score your very own luxe tent at Collective Hudson Valley at Liberty Farms starting April 18th ($500/night). That's the highest end rate. You'll also be able to score tents in the Texan Hill Country at Montesino Ranch ($299/night) and on Governors Island in New York City ($150/night).
SAVE UP TO 15% OFF THE GRAND OPENING OF HOTEL EMBLEM, SAN FRANCISCO
Hitting up a hotel during a grand opening a surefire way to get a great deal on a booking. Right now, Hotel Emblem in San Francisco is offering a 15 percent discount on rates for the year if you book now. That also comes with two free cocktails on arrival — which given San Francisco's notoriously high prices is a great deal.
BEST WILD SPLURGE OF THE WEEK:
SAVE 20% OFF ANTARCTIC TOURS WITH INTREPID TRAVEL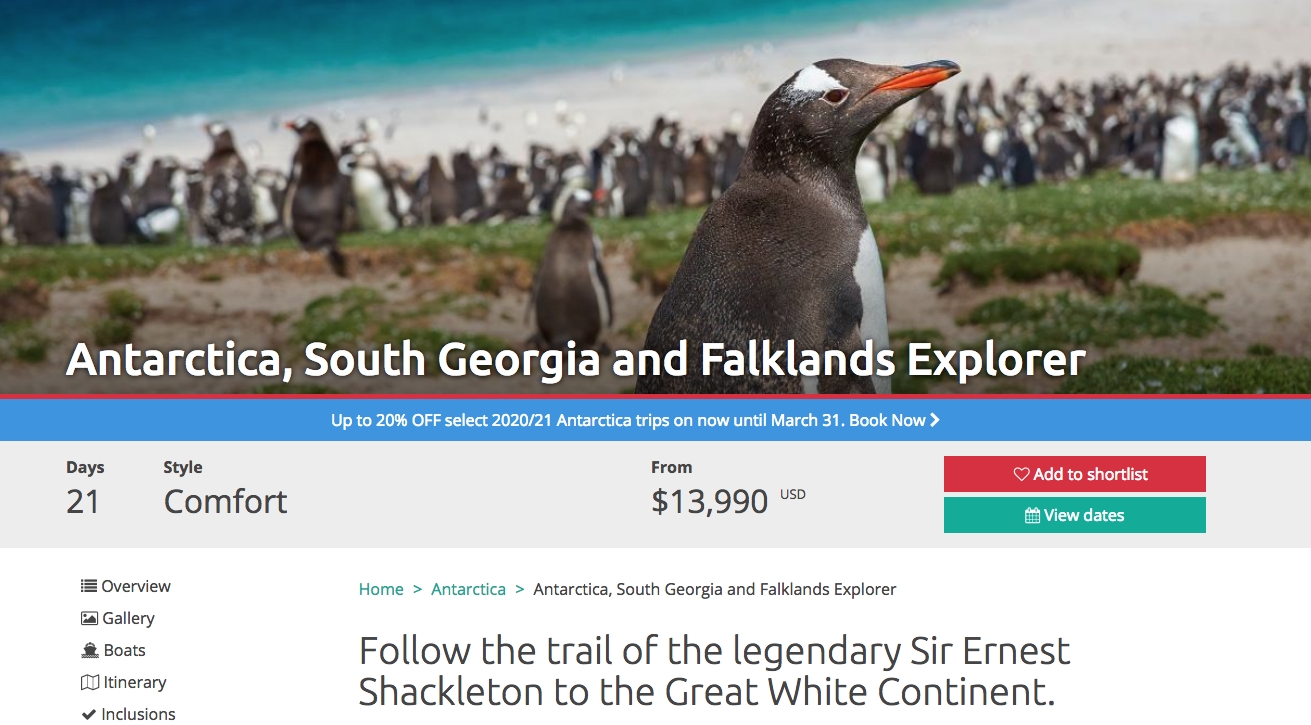 A trip to Antarctica is a once-in-a-lifetime adventure. It's also not cheap, folks. Intrepid Travel offers a 21-day excursion that'll set you back $13,990. That's the starting-off price tag. Prices go up to $22,853 for a suite and that's with the 20 percent discount.
The thing is, that 20 percent off is only valid until March 31st. So, if you're going to pull that trigger and take a trip to Antarctica, the time to buy is now if you want to save thousands of dollars.