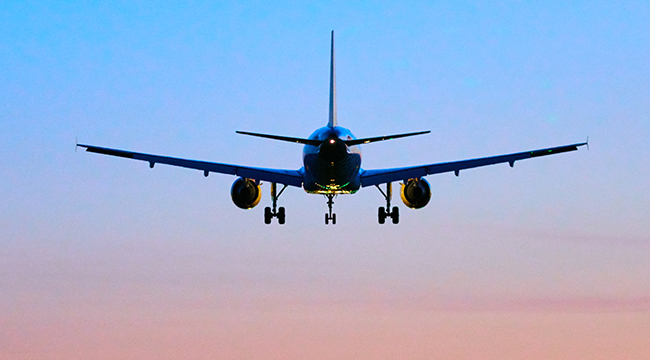 Winter is nearing its end. That means one thing y'all — SPRAAAAAAANG BREEEEEAAAAAK is just around the corner. It's time to celebrate another winter behind us by hitting the beach, the slopes, or the European beer halls waiting for you across the Atlantic.
Thing is, flights are going to be on the rise from now until late summer. Now's the time to book a trip if you want to save a little coin. If you wait too long, you're going to paying premium prices.
Below are the best cheap flights, hotel discounts, and travel deals that will make you race to book something right now.
TOP THREE DEALS OF THE WEEK:
WIN A FREE RV TRIP ALONG ROUTE 66 FROM CHICAGO TO LAS VEGAS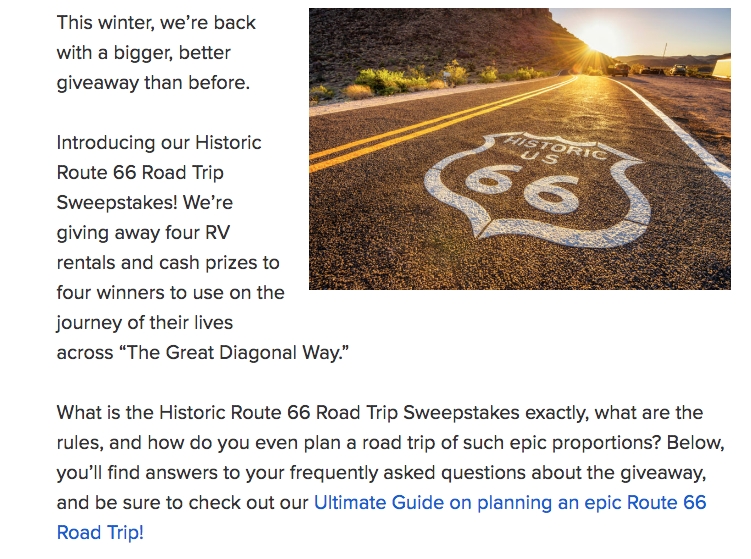 Want to live that #vanlife for a spell this spring? RV Share has you covered. They're running a giveaway right now that'll give you a tricked out RV for you and three of your friends, gas money, flights, food budget, free excursions, and more along America's famed Route 66.
Use the link below to enter before March 20th. All you need to win is an email address. Winners will be announced seven days after the deadline and you can travel anytime after the end of April.
$200 EACH WAY FROM HONOLULU TO OSAKA, JAPAN WITH AIRASIA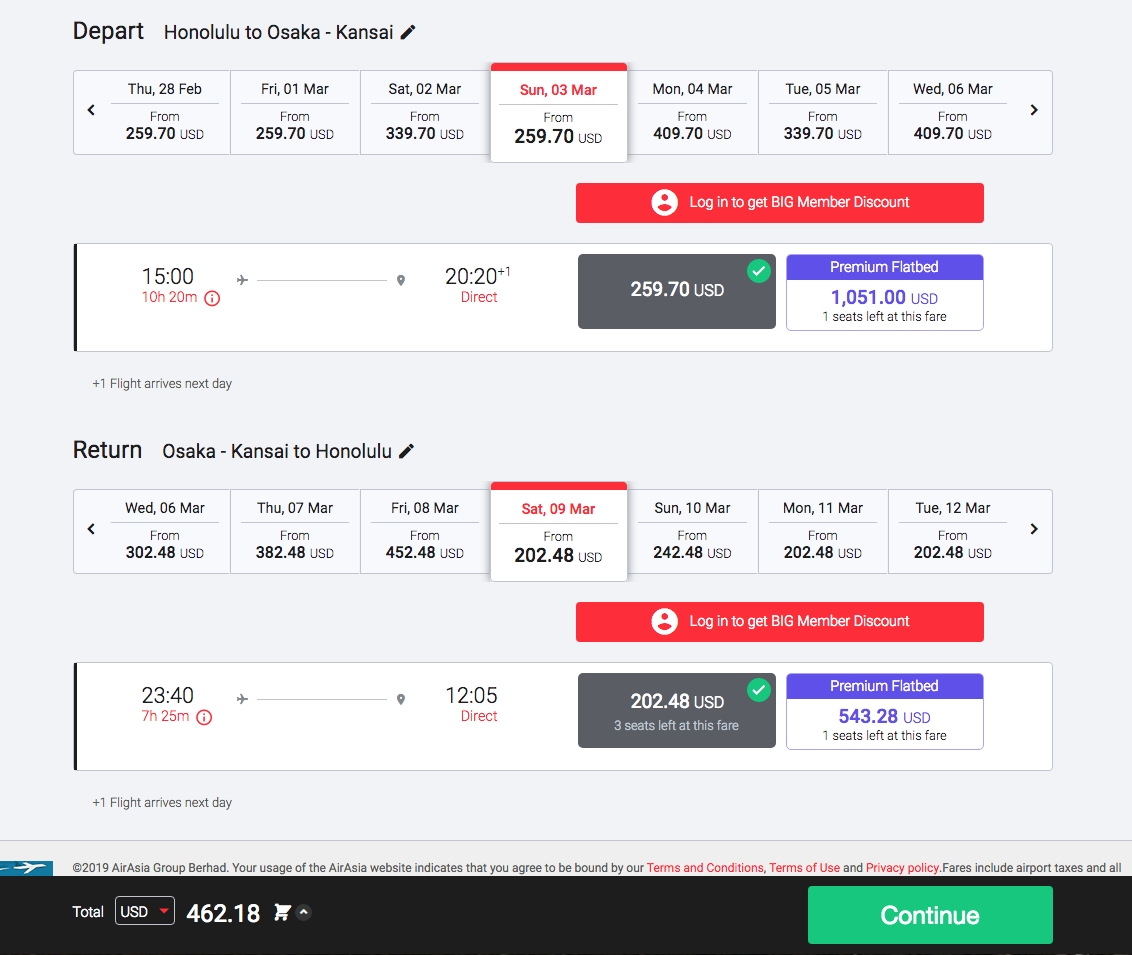 Getting to East Asia is getting cheaper and cheaper. Right now, you can book a flight from Honolulu to Osaka for $200 each way with AirAsia. That's great if you're already in Hawai'i. If you're not, flights to Hawai'i have never been cheaper with budget carriers like Southwest expanding service to the Pacific islands.
$200 ROUNDTRIP TO SAN JUAN, PUERTO RICO FROM NEW YORK FOR SPRING BREAK
It's time to check out Puerto Rico. For one, it's an idyllic island paradise that you only need a driver's license to get to. Moreover, it's still recovering from one of the most devastating natural disasters in U.S. history and your tourist dollars can help speed recovery.
Right now, you can snag flights from NYC to San Juan for as little as $200 roundtrip on JetBlue and Delta. Flights from other American cities are running cheap right now too. So, pull up your favorite flight search engine and shop that flight.
BEST FLIGHTS OF THE WEEK:
$9 FLIGHTS AROUND EUROPE ON RYANAIR
Getting to Europe has never been more accessible with budget carriers like Norwegian and Wowair offering flights for as little as $99 each way. While you're in Europe, it's amazingly cheap to travel around. Ryanair is offering tickets for as little as $9 one-way between major European cities. That's less than the price of a movie ticket to see a whole new city while you're in Europe. You can't beat that.
$24 FLIGHTS AROUND AMERICA FOR SPRING BREAK ON FRONTIER
Frontier is the cheapest way to fly around America. Currently, they're offering $24 flights to a long list of destinations around the country, covering dates throughout March and April (Spring Break). You're going to need to tack $35 onto that price if you want to carry-on a bag. Still, this is the cheapest way to see a new part of the country.
$230 ROUNDTRIP FLIGHTS TO PUERTO VALLARTA FOR SPRING BREAK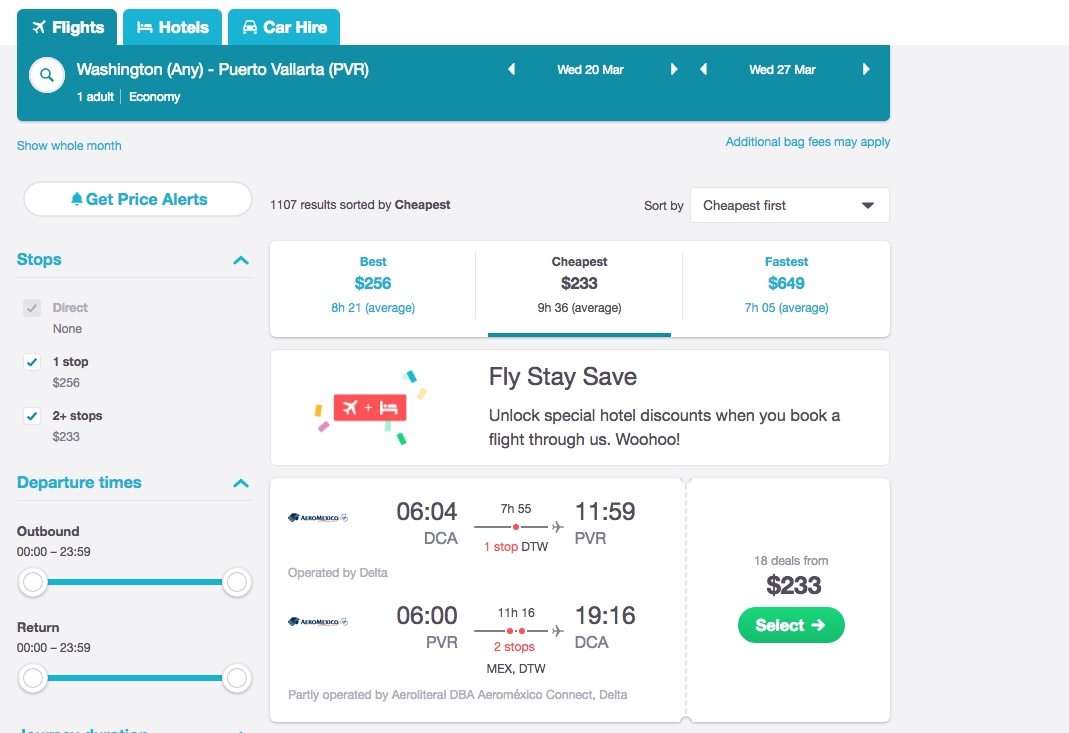 Flights from the East Coast (DC in this case) to the Mexican Riviera are running $230 roundtrip on AeroMexico. That's 200 bucks and change to hit the Jalisco highlands, the Pacific coast, and all the tequila distilleries you can dream of. Sounds like the perfect Spring Break to us.
$320 ROUNDTRIP FLIGHTS FROM PDX TO MONTREAL
Looking further into the year, American is running a sale of flights to Montreal this fall. You can snag a roundtrip from the West Coast in September for only $320. That's a great deal to get you across the country.
$360 ROUNDTRIP FLIGHTS TO QUITO, ECUADOR FROM NYC
Ready to plan all the way to next winter? Aeromexico is also running deals on flights from the U.S. to Ecuador. You can score a roundtrip to South America for only $360. It's unlikely that this ticket will get any cheaper.
BEST TOUR AND PACKAGE DEALS OF THE WEEK:
BRING A FRIEND FOR FREE TO THE ARCTIC WITH INTREPID TRAVEL
Solo travel is an amazing and enriching experience. That doesn't mean, though, that traveling with a friend can't also be a blast. Intrepid Travel is making it easier to do just that.
They're offering a great deal that'll give a friend a free trip to the Arctic this year. You'll need to book through March 31st to get their buy one get one free deal. You'll need to travel between June 23rd and 30th this year.
GET A FREE FLIGHT WHEN YOU BOOK A GALAPAGOS TRIP WITH ADVENTURE-LIFE TRAVEL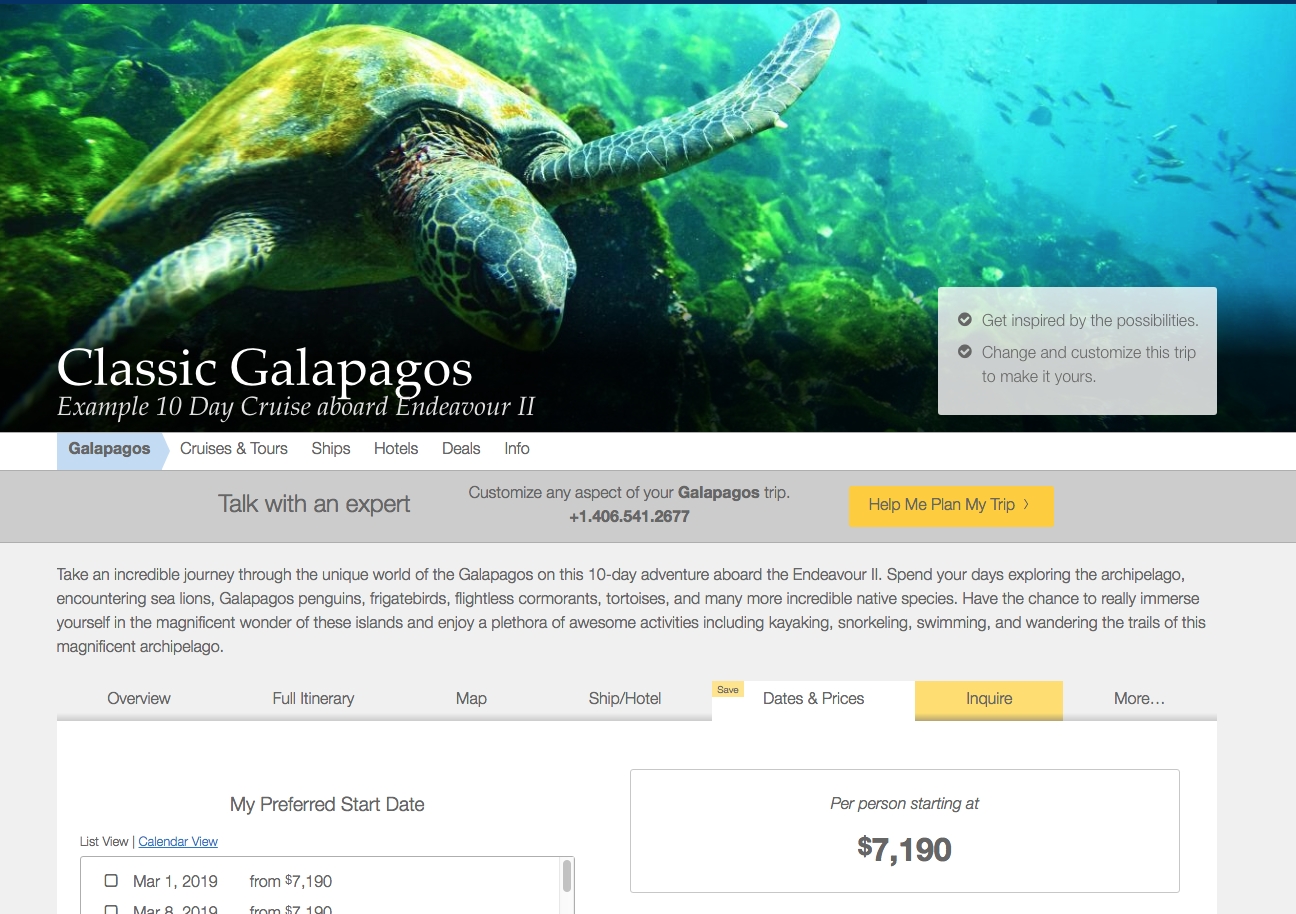 A free flight is one of the best perks you can score. Adventure-Life Travel is offering free roundtrip flights if you book their Galapagos ten-day cruise. You'll need to book before March 31st to take advantage of this one. The flight is from Miami to the Galapagos and valued at $1,300.
VISIT THE GRAND CANYON FOR THE PARK'S CENTENNIAL WITH PARRY LODGE, UTAH
Southern Utah is a wonderland for adventure-seekers and nature-enthusiasts. A great base of operations is Parry Lodge in Kanab, Utah. You can get to Grand Canyon, Bryce Canyon, and Zion all in under 90 minutes.
Currently, the lodge is offering national park excursions for $200 per person ($400 for two and scalable for however many you're traveling with). You'll get two nights at the lodge, lunch at the Grand Canyon, dinner at the saloon, and a tour to the park.
20% OFF CITY WONDERS TOURS IN EUROPE
So… once you get to Europe you want to see stuff, right? If you're in Paris, London, Rome, Florence, Barcelona, Milan, or Venice, one great way to see the major sites is with City Wonders. The tour company offers experiences with experts you otherwise would never get. Think wine tours of Tuscany with certified sommeliers or art tours of the Uffizi Gallery with art doctorates.
Currently, City Wonders is running a 20 percent discount on their tours. For a lot of tours, that's ten to 20 bucks off — or, a meal out. For other tours, that could mean $50 off. That's enough savings to buy a case of table wine or olive oil to bring home.
SAVE UP TO 30% OFF U BY UNIWORLD RIVER CRUISES IN EUROPE
U By Uniworld is the ultimate cruise for people who think they don't like cruises. The small ships are like boutique hotels with dope bars, killer food, and an eye on making sure every port-of-call is experienced to the max.
Currently, U by Uniworld is offering 30 percent discounts on sailing along iconic European rivers this spring and summer. That 30 percent off might be enough to cover a flight on a budget airline.
BEST HOTEL DEALS OF THE WEEK:
SKI FREE WINTER PACKAGES WITH SPRING CREEK RANCH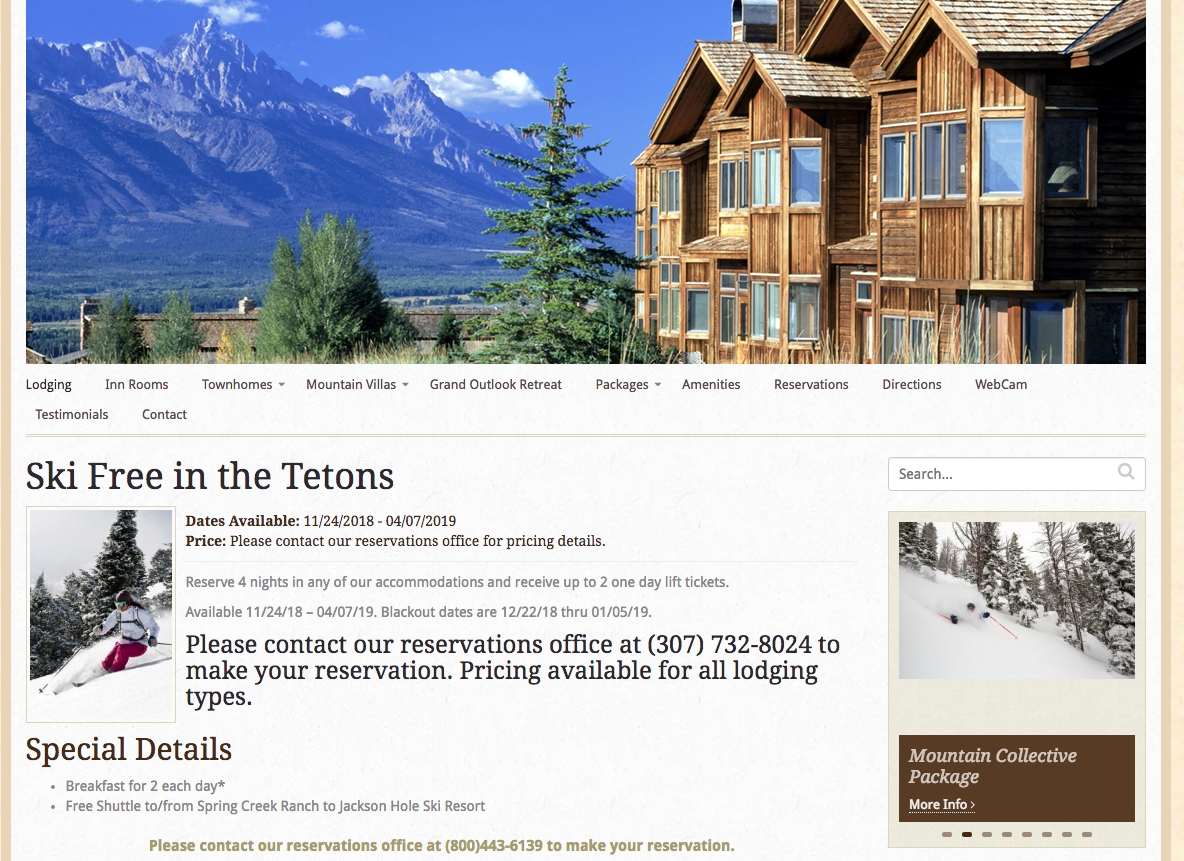 Spring break isn't always about hitting a beach. For some, it's about hitting the slopes. Spring Creek Ranch is nestled in one of America's best ski areas, next to the Grand Tetons and Yellowstone National Park.
They're offering free lift tickets when you book four nights at the ranch. The offer is available until April 7th, which means it might be time to book a flight to Jackson Hole for Spring Break.
40% OFF 20 HOTELS ON SAINT LUCIA
Saint Lucia is celebrating their 40 years of independence by putting pretty much the whole island on sale for 40 percent off. You can score hotels and resorts with 40 percent discounts right now. The sales also extend to 40 percent off restaurants, excursions, various other amenities around the island (think spa massages).
Who's up for Spring Break in the Caribbean?
20% OFF THE REDBURY, NEW YORK CITY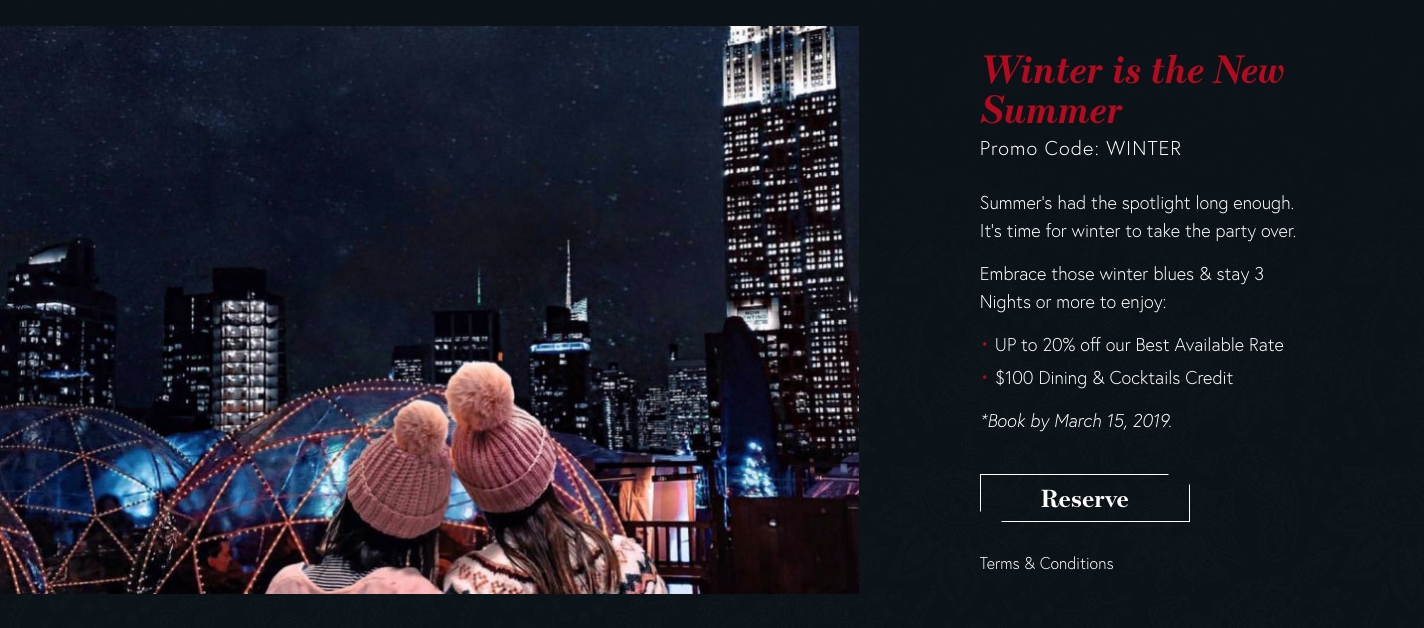 Spring Break in New York City is always a blast. The food scene, bar scene, museums, parks, and so much more make this a prime destination for a little r-n-r and plenty of fun times.
The über-hip Rebbury in Manhattan is offering up to 20 percent of room rates which start at $129 per night. You can also score a $100 dining credit. You'll need to book by March 15th and use the code WINTER at check out.
SAVE 20-40% ON A BOUTIQUE CAVE HOTEL IN SANTORINI, GREECE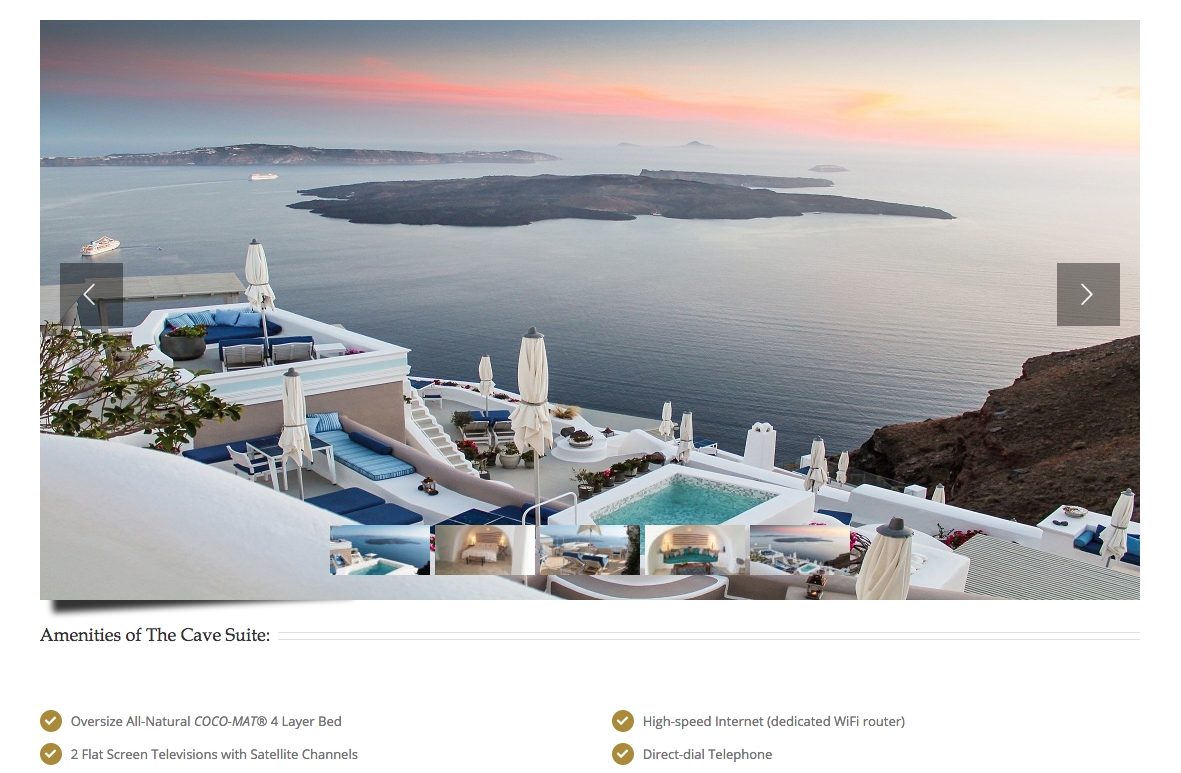 Santorini is an iconic and idyllic Greek island. The white walls, blue roofs, outstanding food, and postcard-perfect vistas make this a must-stop corner of the world. Iconic Santorini offers legit cave accommodations that you can score up to 40 percent off if you book early. You'll have to shop this one for the best discounts.
UP TO 40% OFF HARD ROCK HOTELS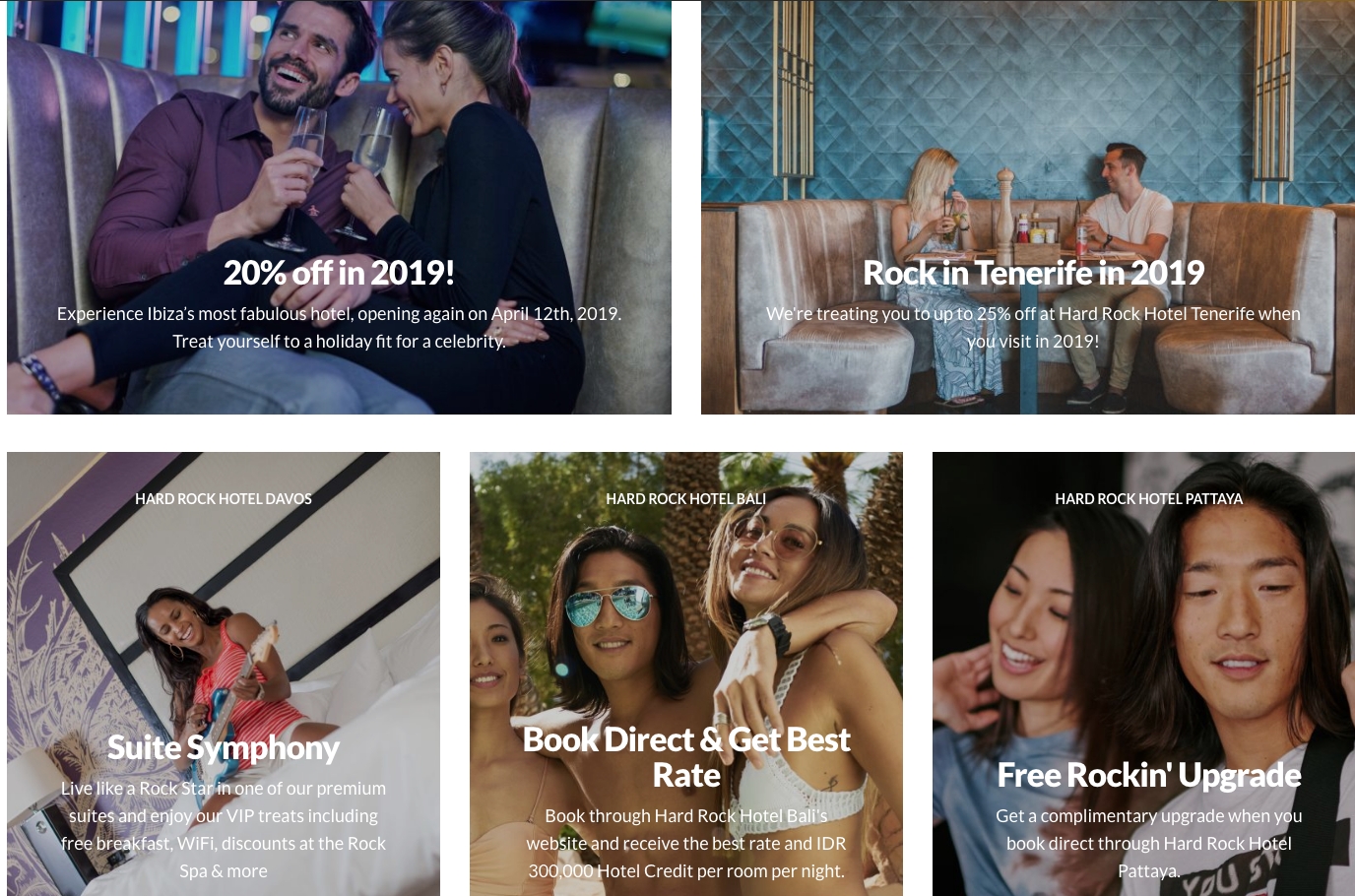 Hard Rock Hotels are the all-inclusive experience for the music lover. The resorts offer plush accommodations, a great party atmosphere, free booze, and great food. This is the spot where fully-stocked swim-up bars meets electric-guitars-in-your-bedroom good times.
You can receive up to 40 percent off regular rates at with promo code VACAYAWAY. It's time to treat yourself at one of Hard Rock's dozens of properties around the world.
SAVE 30% AT LAS LAGUNAS BOUTIQUE MUSEUM, HOTEL & SPA, GUATEMALA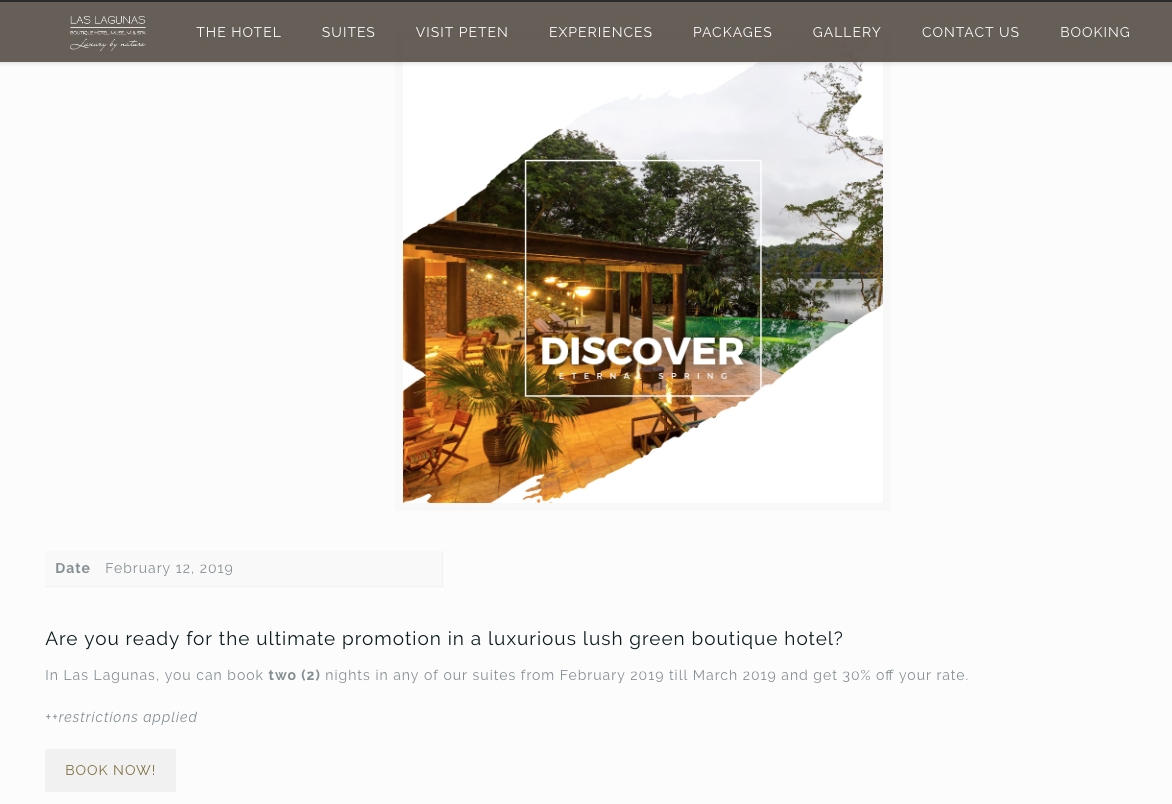 Las Lagunas near Flores, Guatemala is an escapist paradise. You'll be in proximity to Mayan pyramids, lush nature and wildlife, and a gorgeous lagoon. The amenities are stellar alongside first-class food and service. This is a once-in-a-lifetime experience where the beauty of Guatemala is front and center.
You can score a 30 percent discount right now with the hotel's Discover Eternal Spring when you book two or more nights. You'll need to book by March 31st.
BEST WILD SPLURGE OF THE WEEK:
SAVE UP TO 50% OF SOLO ADVENTURES WITH ABERCROMBIE & KENT
Abercrombie & Kent offer some of the highest end adventures in the travel game. These are some of the most far-flung locales, deep cultural dives, and exciting adventures you can take on this planet. They're also offering an amazing deal for solo travelers.
Right now, you can score a 50 percent discount off the "single supplement" on journeys across the world. That's enough savings on their trips to cover your airfare for your adventure. Are you ready to go full Indiana Jones?